Worcester Academy Students Visit Polar Park on Groundhog Day for Second Consecutive Year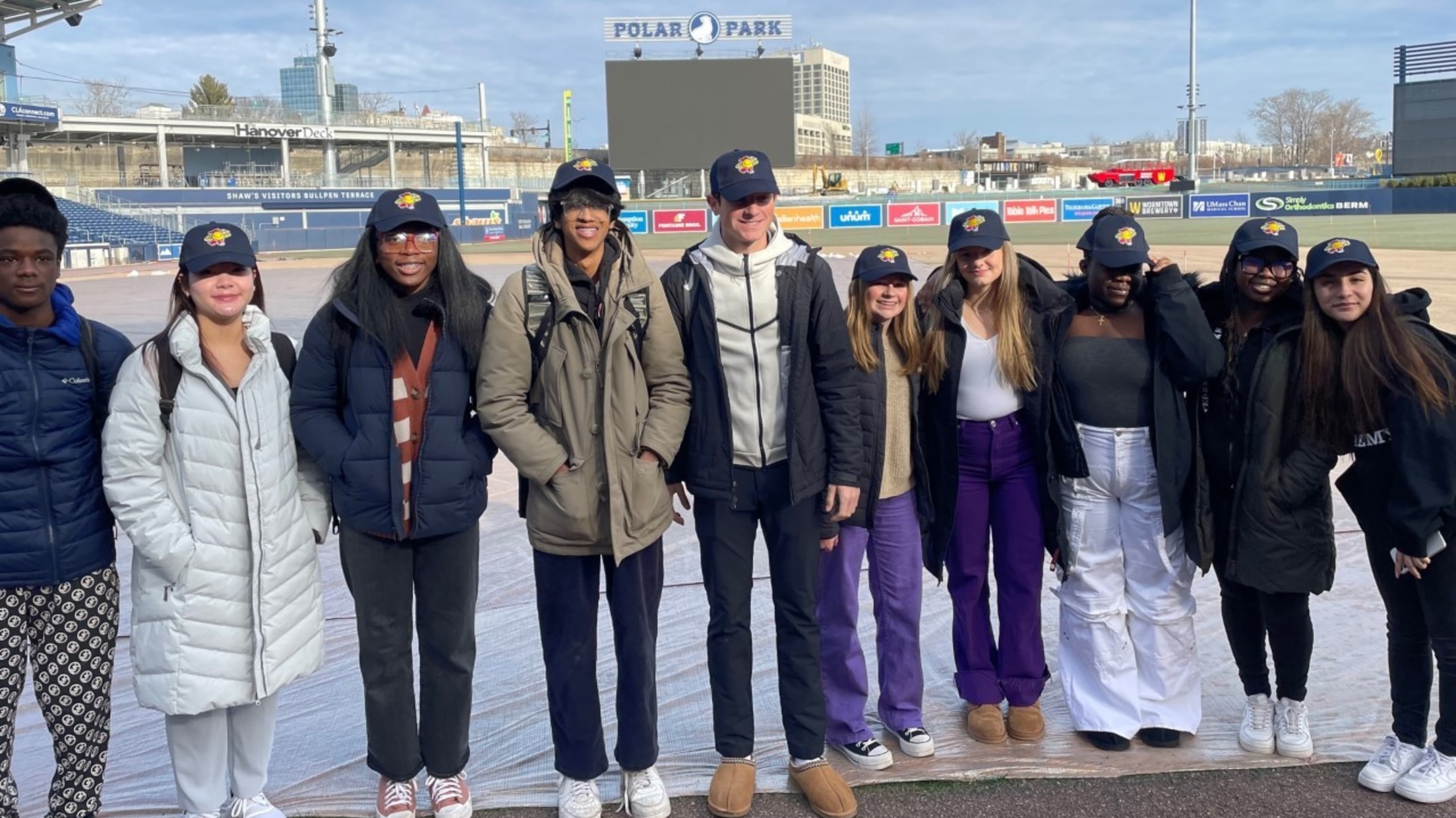 Punxsutawney Phil wasn't the only one who saw his shadow on Groundhog Day this year! On February 2, the Worcester Red Sox Front Office "saw their shadows" when 9th through 12th grade Worcester Academy students visited Polar Park. In honor of Groundhog Day, the students were given the chance to
Punxsutawney Phil wasn't the only one who saw his shadow on Groundhog Day this year! On February 2, the Worcester Red Sox Front Office "saw their shadows" when 9th through 12th grade Worcester Academy students visited Polar Park.
In honor of Groundhog Day, the students were given the chance to shadow WooSox staff and learn the ins and outs of the organization. The day began with a tour of the ballpark, led by WooSox Vice President of Community & Player Relations, Joe Bradlee.
"All of us at the WooSox were excited to welcome students from Worcester Academy on Groundhog Day for the second straight year," said Bradlee. "Taking them behind the scenes and introducing them to members of our Front Office hopefully provided them with some valuable insight on how a Triple-A Baseball team operates."
Students also got the opportunity to talk with WooSox Front Office members and get to know the various day-to-day responsibilities of Ballpark Operations, Marketing, Productions, and Community Relations.
"It was a great educational opportunity for our students to understand what it's like to work for a professional sports organization," said Madeline Surgenor Richards, Head of the Upper School at Worcester Academy. "Many of the students are fans of the WooSox, and they were excited to see Polar Park and meet members of the front office!"
Although the Groundhog predicted 6 more weeks of winter, here at Polar Park we are already warming up for Opening Day!