Timing Right For Blue Wahoos To Make Ballpark Cashless Venue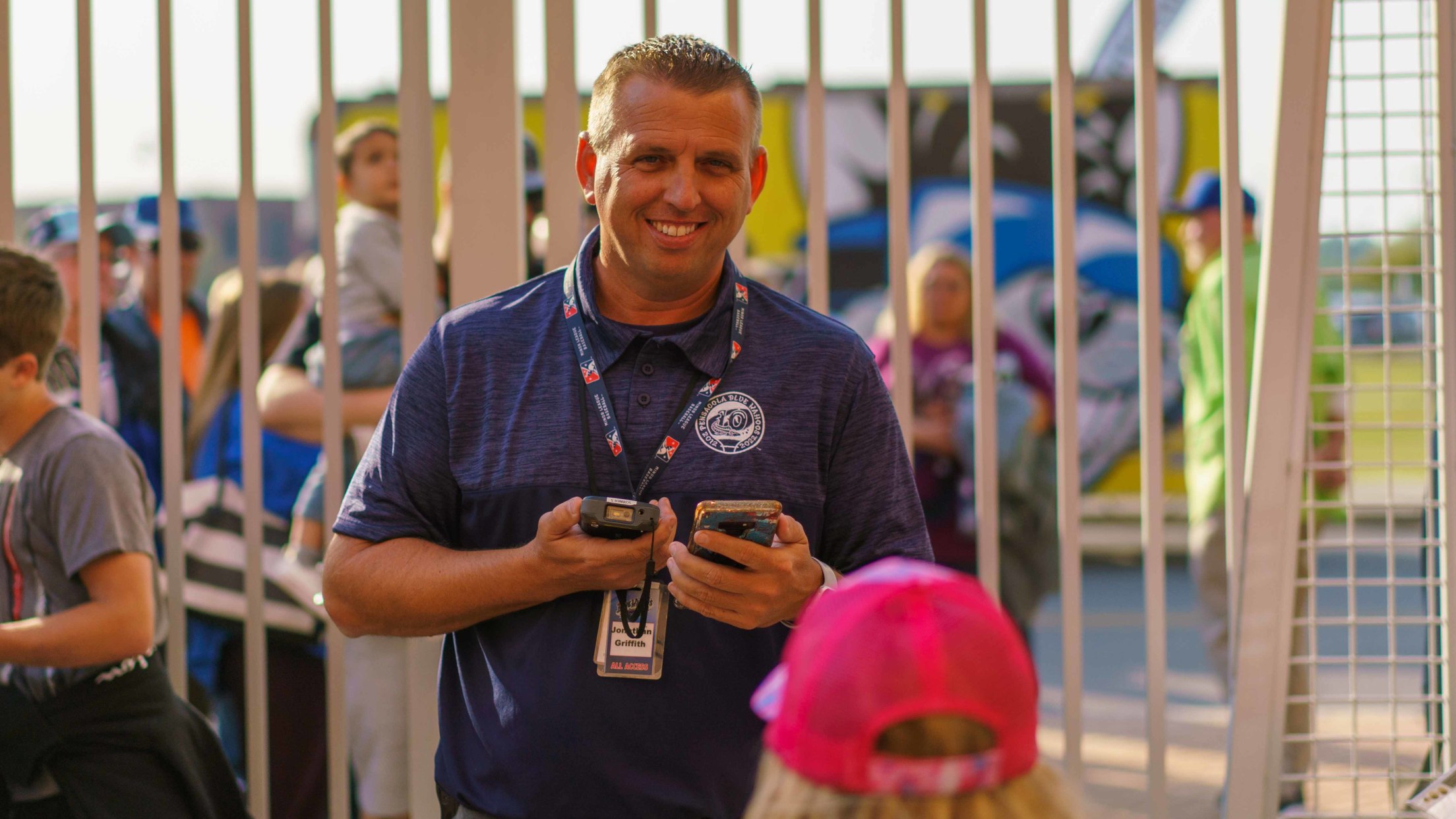 Blue Wahoos team president Jonathan Griffth greets a fan during the team's 2022 season-opener when digital ticketing took effect. Griffith recently announced the team will join growing trend in 2023 as cashless venue. (Nino Mendez/Pensacola Blue Wahoos)
Three years ago, during the 2020 season without Minor League Baseball, the Blue Wahoos began to ponder an eventual move into cashless transactions at the bayfront stadium. Team president Jonathan Griffith knew the potential ramifications. "I think any kind of change, especially this kind of change, is something you wrestle
Three years ago, during the 2020 season without Minor League Baseball, the Blue Wahoos began to ponder an eventual move into cashless transactions at the bayfront stadium.
Team president Jonathan Griffith knew the potential ramifications.
"I think any kind of change, especially this kind of change, is something you wrestle with for awhile," said Griffith, after the Blue Wahoos recently announced the stadium will be a cashless venue in 2023. The ballpark will join the rapidly growing number of sports venues, including the Pensacola Bay Center, in going the cashless route.
"I certainly understand something like this does affect our entire staff and organization and how we process things, but also the fans," said Griffith, who begins his ninth year as the team's president. "And you have to weigh how does this affect the fans and how does it help them?
"The last three years it has been on our minds, but even before 2020 and the COVID year, people were already doing it," he said. "But 2020 was when you started seeing that people are more used to doing the cashless option and using their phones and those types of things."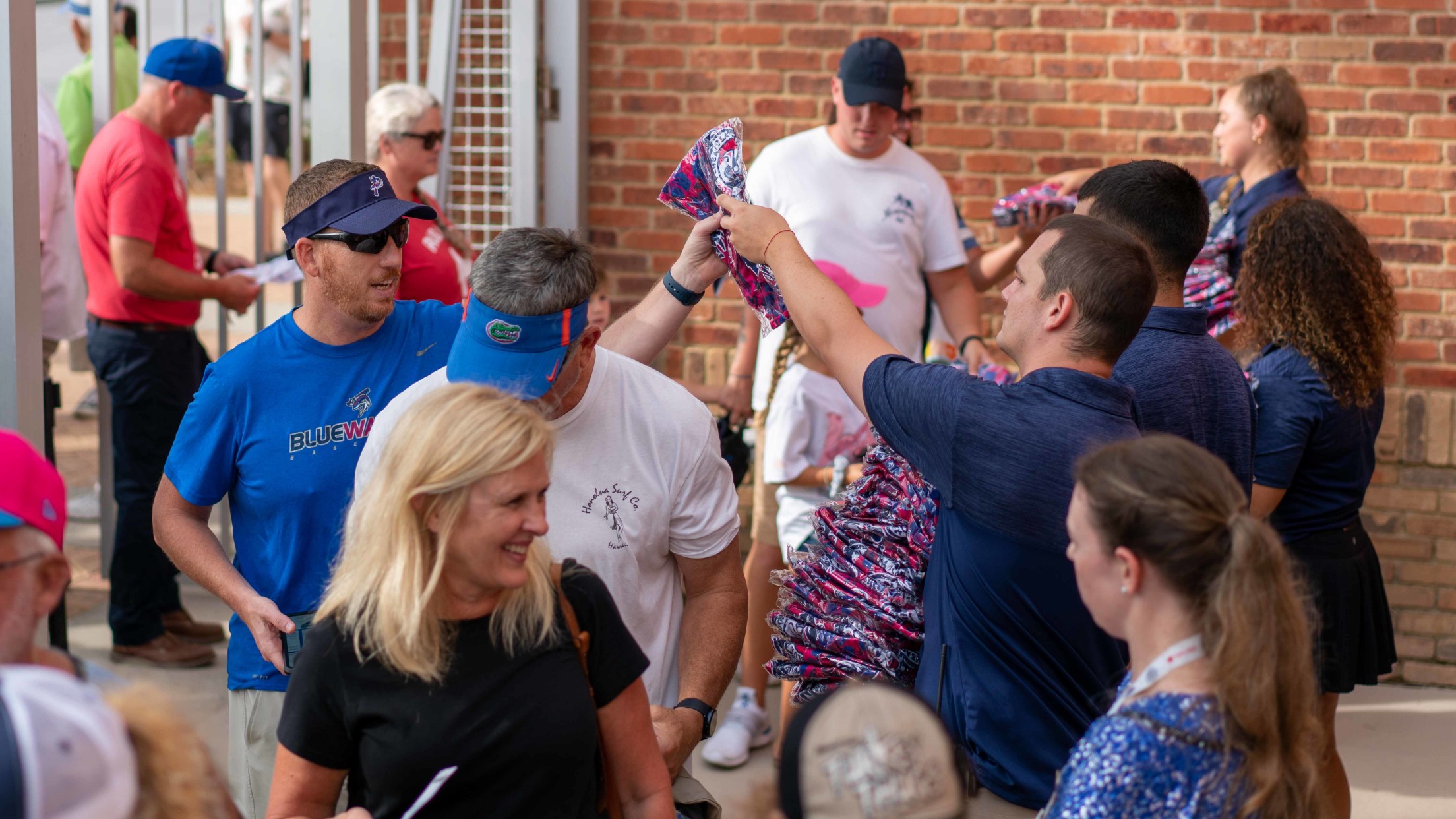 For Blue Wahoos fans who wish to use cash at the ballpark, they will still have a way to do so. The Hill Kelly Pickup Window at the stadium box office, along with the Bait & Tackle Team Store will allow for an exchange of cash for a gift card that will be accepted for any transaction.
"They can reload it, keep it for as long as you want," Griffith said. "And it will never expire. It will be a Blue Wahoos card and you can swipe for purchase items anywhere at stadium.
Credit, debit and gift cards will be accepted at all areas inside the stadium, including for all ticket purchases at the box office. The change to cashless will apply to all stadium events. The Blue Wahoos' first event of 2023 will be the second annual "Fish Fest" on Jan. 19 featuring two returning players and assorted activities that night. Admission is free, but food, beverage and merchandise purchases will be cashless.
The Blue Wahoos decision to go cashless aligns with 29 of the 30 Major League Baseball teams, including the Blue Wahoos' affiliate Miami Marlins, who operate ballparks as cashless stadiums.
Part of the 10-year licensing agreement signed in 2021 with MLB requires minor league teams to modernize facilities. This is another step in that direction.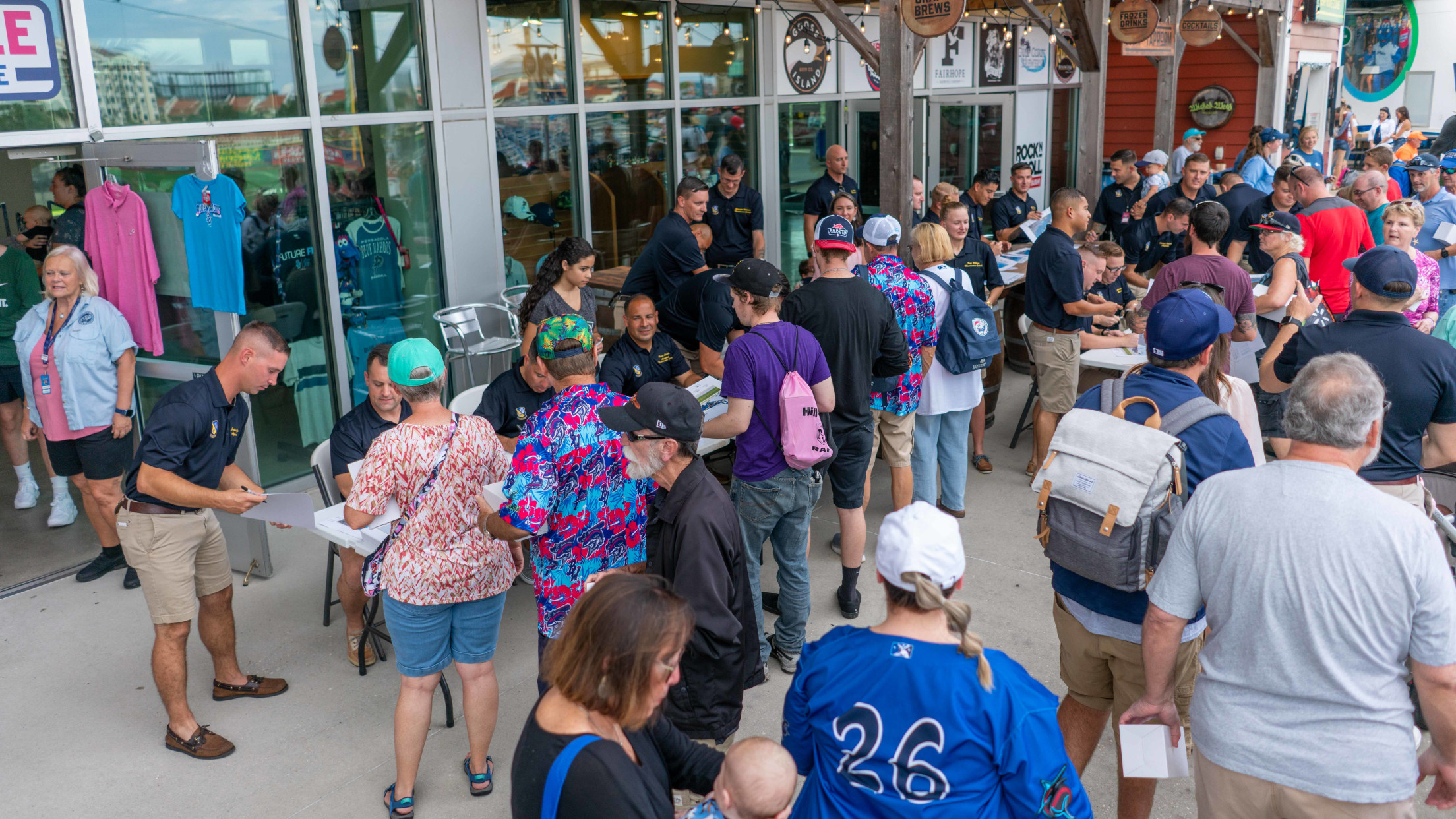 The Bay Center has been cashless for more than a year with concession sales. Pensacola Ice Flyers fans attending games have used cards or phone apps to purchase items. The Bay Center does not offer an option for a cash exchange to obtain a gift card that can be used at the venue.
"For us, we always eased into it, to where we wanted to ensure we can do it the best way possible," Griffith said. "And it's the best for the fans.
"One of the comments I read was that it's going to cost the customer more. That is not true. It does not cost the customer more. It actually costs us as an organization more, because we are paying about three-to-four percent per transaction to give the fans the ability to move faster.
"Overall, it will cost the Blue Wahoos more money, but we feel it is worth the cost to make sure we can give top customer service."
Another issue that helped spur the Blue Wahoos to deciding the timing was right for a cashless venue was the national shortage of coins. Griffith said it was a challenge the past two years and caused further problems in pricing items.
"There were some things we feel that we would not have gone up on pricing, but we couldn't get coins," Griffith said. "And if you can't get coins in Pensacola to supply the stadium, we had to go to whole dollars. So, for example, a hot dog was at $3.50 at that time and we had the choice" do we go to $4 or $3.
"And If you look at $3 we lose a lot of money. So, we had to increase the price to $4 and it killed me to go up 50 cents on something. Now, we went down on some things, like water by 50 cents.
"We will still have the same staffing everywhere, but it will be more of a swipe and go and we won't have to count change."
Erik Kroll, the Blue Wahoos food and beverage general manager, said 74-percent of all concession sales in the team's 2022 season were cashless transactions. It was a six-percent increase, he said, from the 2021 season.
Prior to last season, the Blue Wahoos went to a digital ticketing system, following the same path as so many other professional, college and high school teams."
"We feel it's the time to do it" Griffith said. "We first started with the digital ticketing and did the ticketing option. That was tough because it was new. This is going to be tough because it's new. And whenever you have a new process it's going to be that way.
"The great thing that is happened with us in our community is the Pensacola Bay Center has been cashless for almost two years now. So, fans here have experience with it. And they have been to other places that do the same thing. Airports are becoming more and more cashless as well, so it's kind of way of we are keeping up with the times."