Blue Wahoos Stadium To Become A Cashless Venue In 2023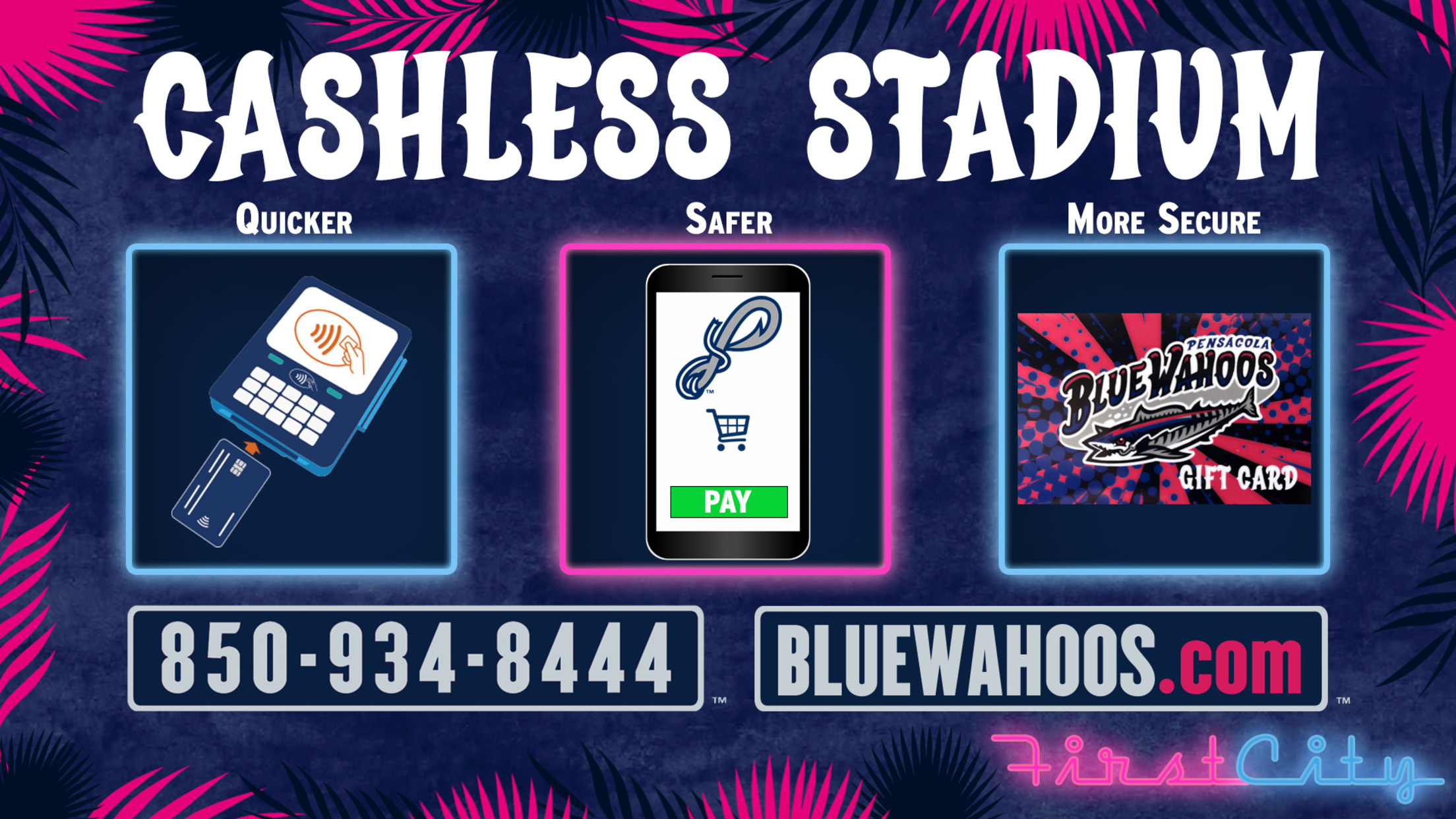 The Pensacola Blue Wahoos announced Thursday that Blue Wahoos Stadium will join ballparks and stadiums across the nation as a cashless venue during the 2023 Minor League Baseball season and at all future team events at the ballpark. The transition to cashless payments at Blue Wahoos Stadium brings the ballpark
The Pensacola Blue Wahoos announced Thursday that Blue Wahoos Stadium will join ballparks and stadiums across the nation as a cashless venue during the 2023 Minor League Baseball season and at all future team events at the ballpark.
The transition to cashless payments at Blue Wahoos Stadium brings the ballpark in alignment with Major League Baseball stadiums across the country, joining 29 MLB teams with cashless stadium experiences including Pensacola's affiliate, the Miami Marlins.
"Blue Wahoos Stadium will join stadiums and ballparks across the country in transitioning to a cashless experience, creating a faster, more efficient, and more secure payment system for fans," team president Jonathan Griffith said. "Being cashless will help cut down on lines at concessions and the box office by making transactions quicker and offer added security for fans."
Credit, debit, and gift cards will be accepted at all locations inside Blue Wahoos Stadium including the box office, Bait & Tackle Team Store, and concessions. Select locations will also process mobile tap-to-pay payments. The StadiumDrop app will remain available to fans, allowing them to order food and beverages for delivery directly to their seat.
Fans with cash will be able to exchange it for a stadium gift card at the Bait & Tackle Shop and box office at the ballpark.
Questions? Fans can reach out to the Blue Wahoos by phone at (850) 934-8444 or by email at [email protected]