Fish Fest Returns On Thursday, January 19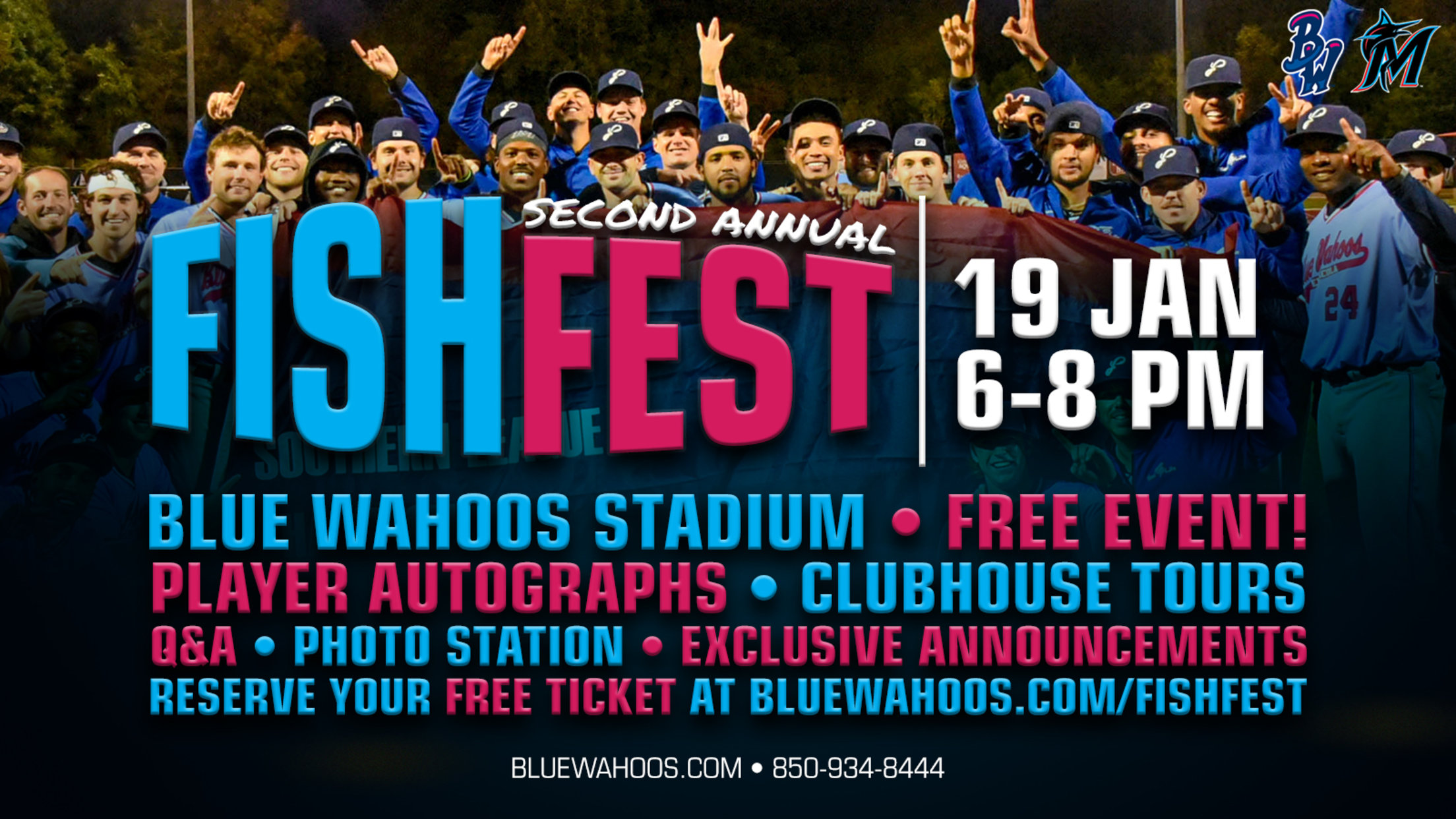 Click here for FREE tickets The Pensacola Blue Wahoos and Miami Marlins will host the second annual Fish Fest at Blue Wahoos Stadium on Thursday, January 19 from 6:00 until 8:00 PM. The fan fest event will bring Miami Marlins guests to Pensacola to meet fans, sign autographs, and participate
The Pensacola Blue Wahoos and Miami Marlins will host the second annual Fish Fest at Blue Wahoos Stadium on Thursday, January 19 from 6:00 until 8:00 PM. The fan fest event will bring Miami Marlins guests to Pensacola to meet fans, sign autographs, and participate in Q&A sessions as the Blue Wahoos prepare to defend their Southern League Championship in 2023.
"We can't wait to spend an evening at the ballpark with the best fans in baseball," executive vice president and general manager Steve Brice said. "We're thrilled to bring our players and fans together at Blue Wahoos Stadium to celebrate the new year as we look forward to Opening Day 2023. We thank the Marlins for their dedication to our community and their eagerness to again join us in hosting a fun, family-friendly event for fans of all ages at our stadium."
During the event, fans will have the opportunity to tour the Blue Wahoos home clubhouse and get autographs from the Marlins guests. Q&A sessions will be held in the stadium lounge throughout the event with player guests and team executives, sharing exciting information about the upcoming season including giving attendees exclusive first looks at new uniforms.
Fans will also have the opportunity to play catch in the outfield, run the bases, and participate in children's games on the field. Team photographer Nino Mendez will be in attendance to take portrait photographs of fans in the locker room. Stadium concessions will be open serving fan-favorite foods and beverages. The Bait & Tackle Team Store will feature brand new merchandise and game used items from the 2022 season available for sale exclusively at the event.
Tickets to Fish Fest are FREE and may be reserved at BlueWahoos.com/FishFest. Season Ticket Members and team partners should be on the lookout for exclusive early-access invites to Fish Fest by e-mail.