Palacios Leads Pensacola to 6-2 Win over Braves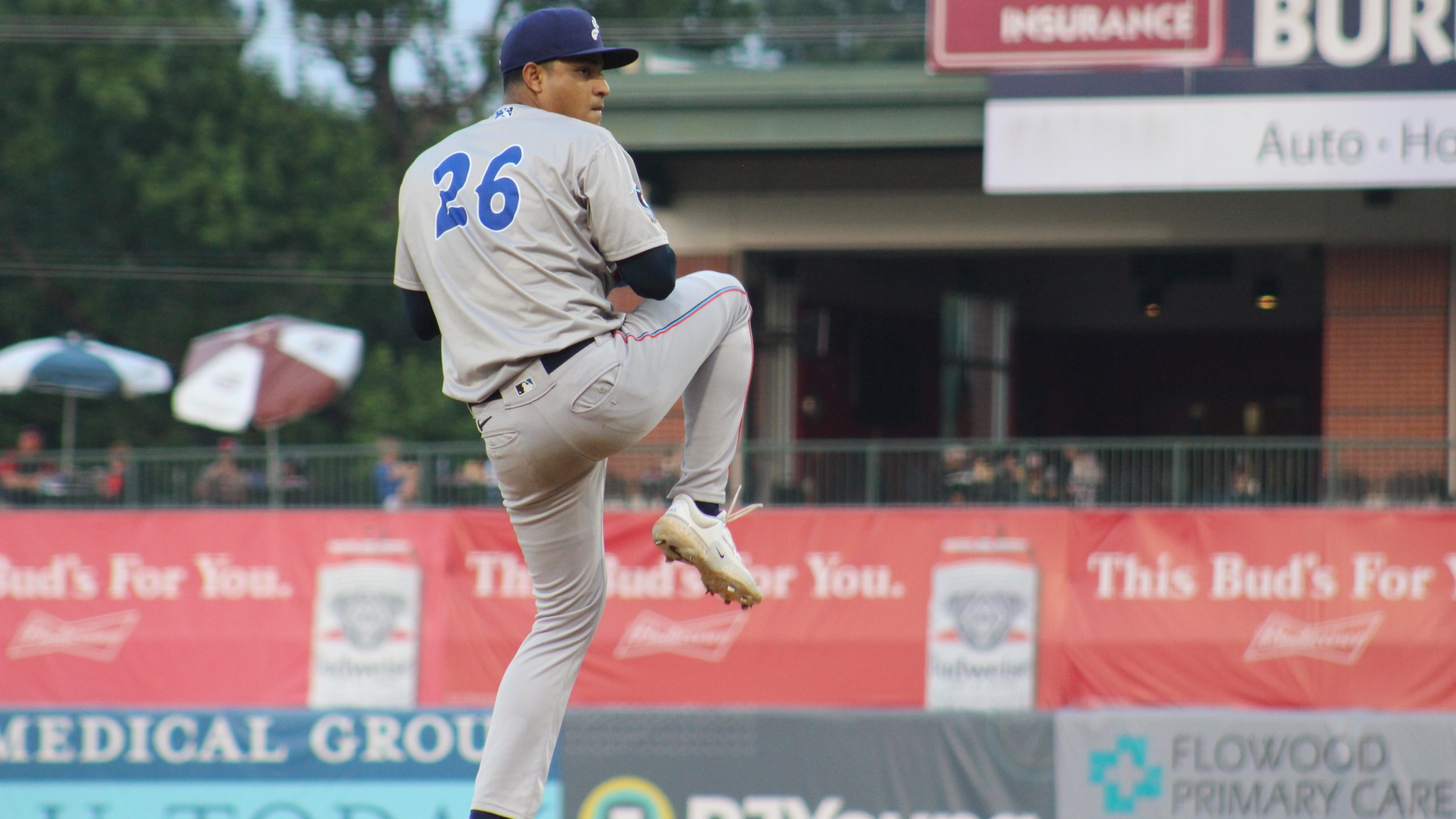 (Chris Harris / Mississippi Braves)
Pearl, Miss. – The Pensacola Blue Wahoos got back in the win column on Thursday night, defeating the Mississippi Braves by a score of 6-2. Luis Palacios (W, 2-1) took charge in a strong pitching performance, allowing two runs over 6.0 innings to earn the win. The Blue Wahoos scored
Pearl, Miss. – The Pensacola Blue Wahoos got back in the win column on Thursday night, defeating the Mississippi Braves by a score of 6-2.
Luis Palacios (W, 2-1) took charge in a strong pitching performance, allowing two runs over 6.0 innings to earn the win.
The Blue Wahoos scored three runs on four singles in the first against Domingo Robles (L, 3-3), with RBI singles from Victor Mesa Jr. and Will Banfield followed by a double steal and a throwing error on catcher Tyler Tolve.
Banfield added another RBI single in the third as part of a three-hit night to extend the Pensacola lead to 4-0. Drew Lugbauer hit a two-run homer in the fourth, his third homer in as many nights, to account for Mississippi's only offense of the night.
Ynmanol Mariñez drove in a pair with a two-run double in the eighth for his first Double-A hit, and Sean Reynolds locked down the win with a pair of hitless innings of relief.
The Blue Wahoos remain 5.0 games clear of second place Montgomery in the South Division with 27 games to play in the first half.
The Blue Wahoos continue their series against the Braves on Friday. First pitch from Trustmark Park is scheduled for 6:35, with a live broadcast beginning at 6:30 on BlueWahoos.com, the MiLB First Pitch app (radio), Bally Live and MiLB.tv (video).
For more information, visit BlueWahoos.com or contact the box office at (850) 934-8444.