Voting Open To Name Pensacola's Newest Service-Dog-In Training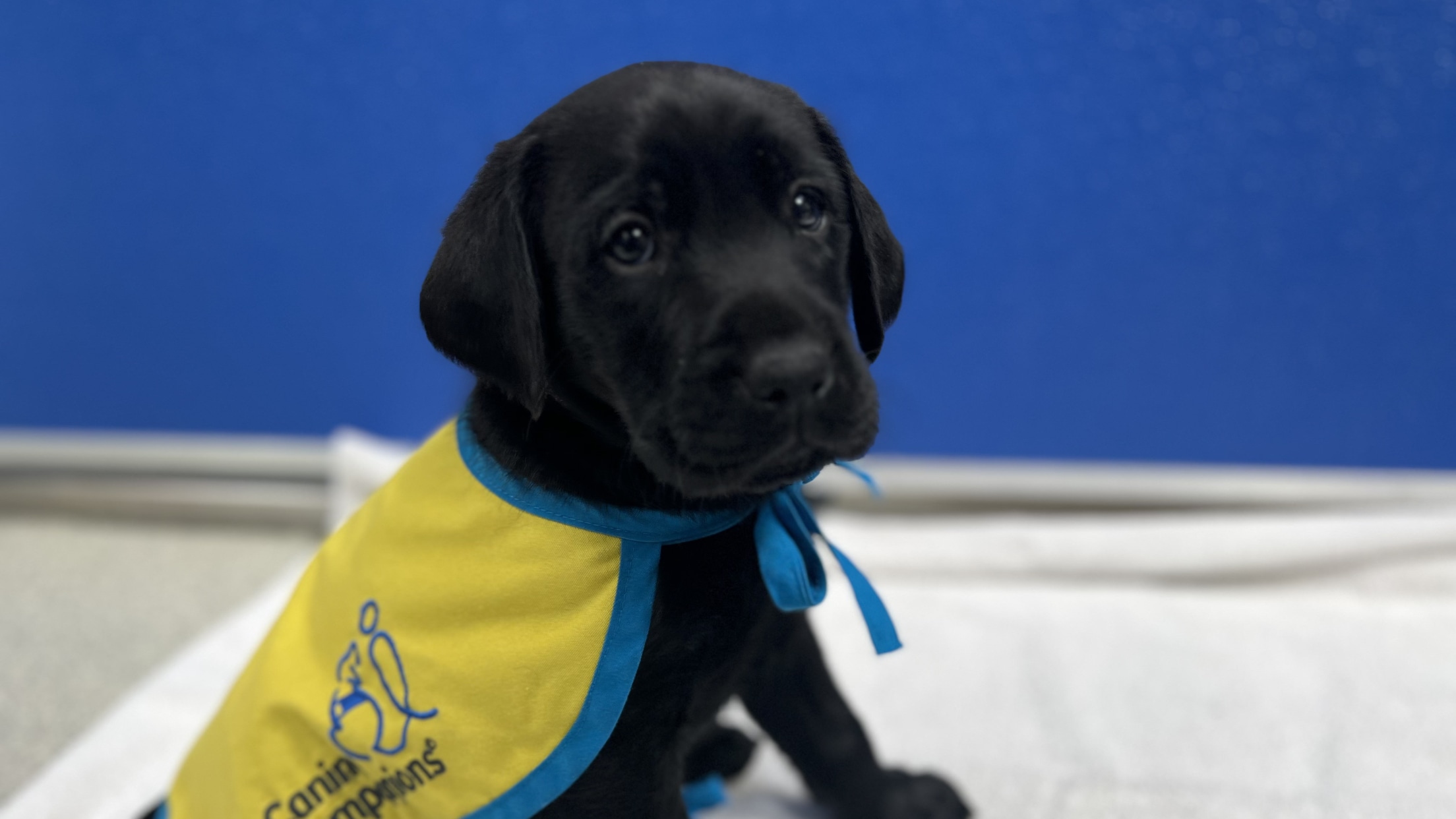 CLICK HERE TO VOTE The Pensacola Blue Wahoos have again teamed with Canine Companions, the nation's oldest and largest service dog organization, to bring an adorable puppy to Pensacola and Blue Wahoos Stadium to follow on its journey to becoming an expertly-trained service dog. "It was a joy to have
The Pensacola Blue Wahoos have again teamed with Canine Companions, the nation's oldest and largest service dog organization, to bring an adorable puppy to Pensacola and Blue Wahoos Stadium to follow on its journey to becoming an expertly-trained service dog.
"It was a joy to have Watson training at our ballpark over the past two seasons, and we're so excited for the opportunity to welcome another cute new member of our team," Donna Kirby, Vice President of Experience for the Blue Wahoos, said. "We continue to be grateful to Canine Companions for their work in our community and are honored to share our ballpark as a training ground."
Pensacola's new puppy will arrive in Pensacola this week. Throughout the next 18 months, it will be trained by former WEAR 3TV reporter and volunteer puppy trainer Kathryn Daniel to one day become a service dog to assist a person with a disability. Mrs. Daniel previously raised and trained team dog Watson and Chappie, a fixture on WEAR named after Pensacola native General Daniel "Chappie" James.
Having completed his training at Blue Wahoos Stadium, Watson has been placed with a local family and will serve as a training companion for Pensacola's new puppy and future service-dogs-in-training.
"We are excited to help add another star player to the Pensacola Blue Wahoos roster, and it is an honor to partner again," Jeanine Konopelski, Vice President of Marketing and Advocacy for Canine Companions, said. "We all can't wait to meet the new puppy and watch it grow into an expertly-trained service dog."
Over the past week, fans have had the opportunity to submit ideas to help name the puppy through the Blue Wahoos team website. Over 850 names were submitted by fans, and the Blue Wahoos and Canine Companions have selected three finalists: Batter, Bayou, and Bubba. Over the next week, fans can vote at Canine.org/WahoosPup to help select the puppy's name. Fan votes will be combined with input from Canine Companions trainers and staff and Blue Wahoos team members to pick the winning name, which will be announced Opening Week at Blue Wahoos Stadium in April.