Masyn Winn to Headline Cardinals Caravan Stop in Peoria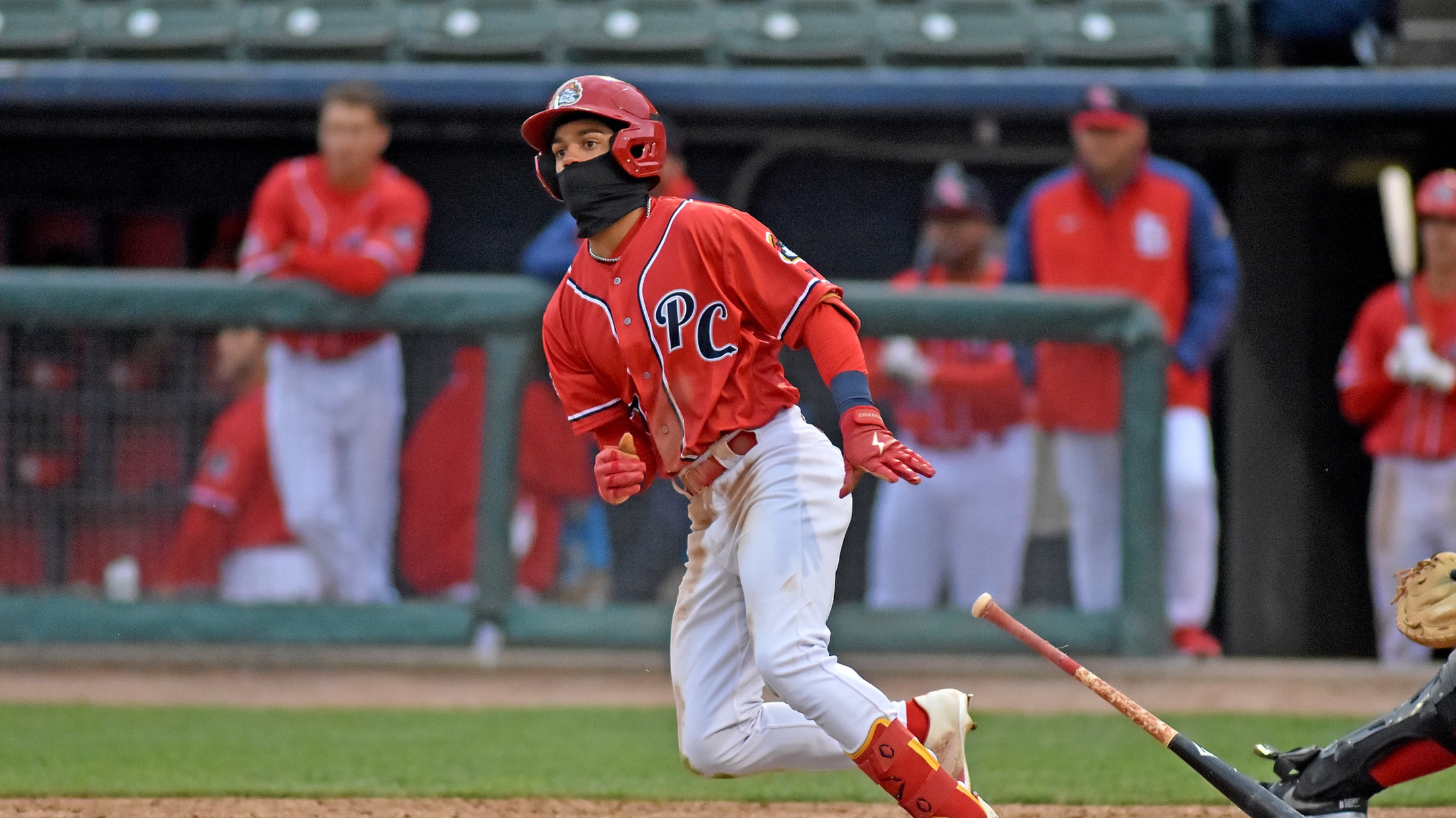 (Paul R. Gierhart/MiLB.com)
PEORIA, IL - The St. Louis Cardinals and the Peoria Chiefs announced Friday the list of attendees for the 2023 Cardinals Caravan stop in Peoria. The caravan returns from a two-year hiatus on Friday, January 13 at the Embassy Suites in East Peoria. The ceremony begins at 6:00 p.m. Admission
PEORIA, IL - The St. Louis Cardinals and the Peoria Chiefs announced Friday the list of attendees for the 2023 Cardinals Caravan stop in Peoria.
The caravan returns from a two-year hiatus on Friday, January 13 at the Embassy Suites in East Peoria. The ceremony begins at 6:00 p.m. Admission for the event is $3 and includes a raffle ticket for a variety of auctions throughout the evening. Additionally, the first 400 kids, ages 15 and under, through the door on the day of the event will receive a free autograph ticket which guarantees one autograph from each current and former player.
The slate is headlined by 2022 Chiefs shortstop and Cardinals No. 2 prospect Masyn Winn. The 20-year-old will be joined by a fellow pair of former Chiefs on the caravan stop. Cardinals pitcher Jake Woodford made 21 starts for Peoria in 2016 and posted an impressive 2.23 ERA with St. Louis in 2022. 2019 Chiefs catcher Ivan Herrera is also a scheduled guest. Herrera made his big-league debut in May. Alumni Bernard Gilkey and Bo Hart will also be in attendance. Friday's event will be emceed by Cardinals Spanish play-by-play announcer Polo Ascencio.
Limited seats also remain for Saturday's luncheon at Dozer Park with members of the Cardinals Caravan. Doors open at 10:30 a.m. with an autograph session set to kick off at 11:00. Food service begins at 11:45.
"We're excited to see the return of the Cardinals Caravan, as well as the ever-popular luncheon," said Chiefs General Manager Jason Mott. "This is a great opportunity for our fans to get to know some of their favorite players."
For more information, fans are encouraged to visit cardinals.com/caravan.