Chasers Announce 2023 Werner Park Enhancements
Prairie Flower Casino Club, Bottom of the Fifth Bar, and Boys Town Field among enhancements coming to Werner Park in time for the 2023 season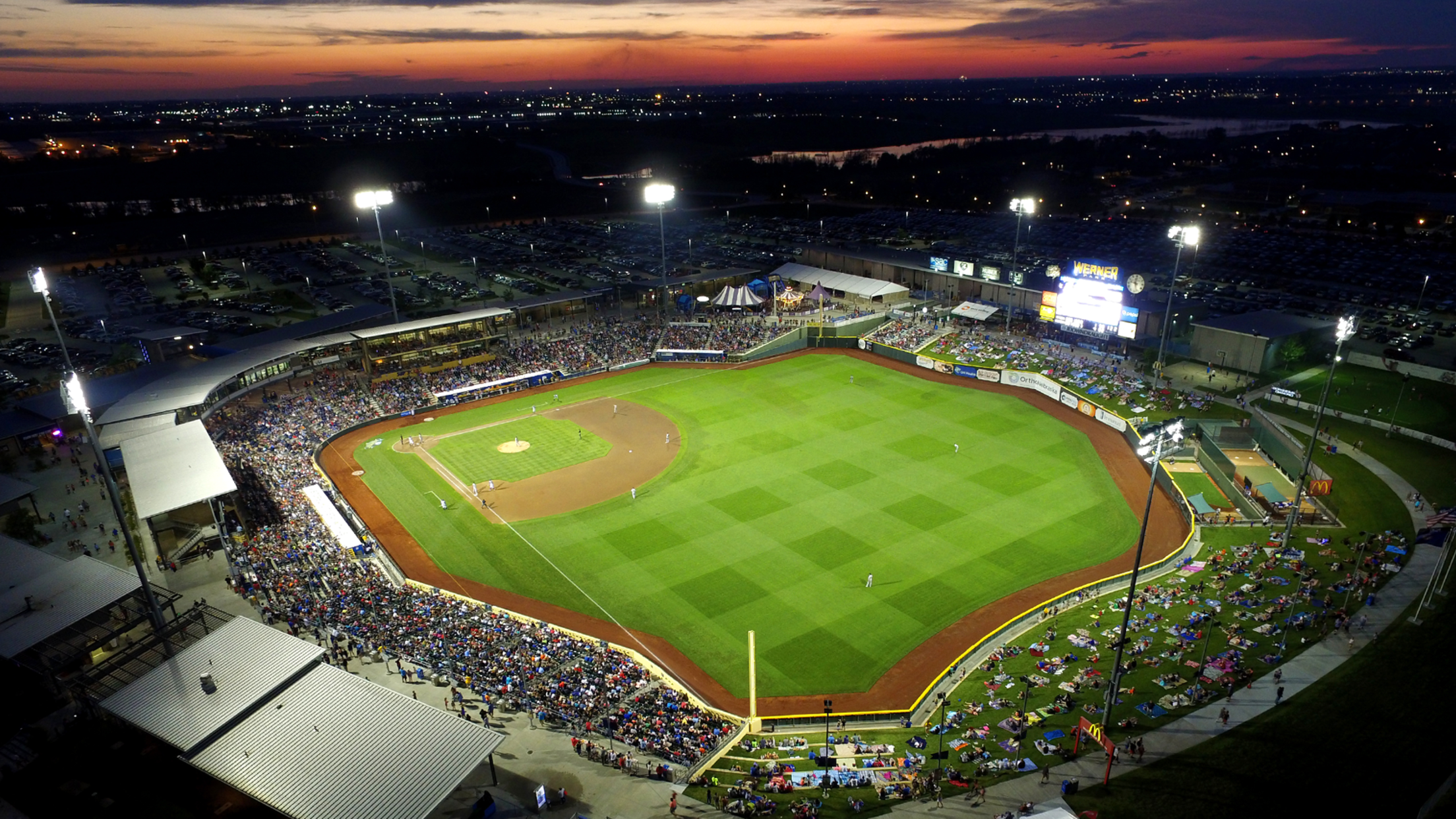 PAPILLION, Neb. – The Omaha Storm Chasers are excited to announce enhancements and upgrades to Werner Park ahead of the 2023 season. Changes that fans will notice at the start of the year include: PRAIRIE FLOWER CASINO CLUB The most exclusive seating area at Werner Park is now known as
PAPILLION, Neb. – The Omaha Storm Chasers are excited to announce enhancements and upgrades to Werner Park ahead of the 2023 season. Changes that fans will notice at the start of the year include:
PRAIRIE FLOWER CASINO CLUB
The most exclusive seating area at Werner Park is now known as the Prairie Flower Casino Club. Also known as the PFC Club, this space accommodates up to 200 guests and is open to all Club Seat holders.
This air-conditioned VIP space is also available for use before games and on non-gamedays for parties, special gatherings, community events, and off-site meetings.
The PFC Club proudly serves Republic National Distributing products: Jack Daniel's, Jameson Irish Whiskey, Altos Tequila, Templeton Rye Whiskey, Skrewball Peanut Butter Whiskey, and Cooper's Craft Bourbon.
BOTTOM OF THE FIFTH BAR
The brand-new Bottom of the Fifth Bar at Werner Park will be located next to Grand Slam Grill on the first base side of the concourse. The Bottom of the Fifth will provide call level cocktails, draft beer, canned beer, and canned cocktails. On various promotional nights, the Bottom of the Fifth will provide specialty themed cocktails that will complement our food options throughout the ballpark.
For our health-conscious guests, Bottom of the 5th will have a variety of healthy food options to choose from as well!
BOYS TOWN FIELD
Brand new to Werner Park in 2023 is Boys Town Field – a joint venture between the Storm Chasers and Boys Town Pediatrics. For a $2 donation to Boys Town to benefit their Successful Futures Program, fans can enjoy use of the wiffle ball field and basketball court, located in left-center field, to the center field side of the video board.
TICKETS FOR LESS MOJO SPEED PITCH
The Mojo Pitching Cage presented by Tickets For Less returns to Werner Park in 2023, providing Storm Chasers fans with an opportunity to test their pitching speed and accuracy!
Located in left field, adjacent to the Big Top Tent, the Mojo Speed Pitch will allow fans to make three throws for $5, in a realistic simulation of being on the mound and pitching to a catcher, with a hitter standing in the box.
PLAYER FACILITY IMPROVEMENTS
Additionally, behind-the-scenes improvements were made around Werner Park, including new female locker rooms, expanded clubhouse and kitchen spaces for players, and a larger batter's eye in center field.
For tickets and more information, please visit omahastormchasers.com, call the Werner Park Ticket office at (402) 738-5100, and follow the team on social media. You can follow the team on Twitter @omastormchasers, on Instagram @omahastormchasers, and "like" the team on Facebook at facebook.com/omahastormchasers.