Storm Chasers Going to Bat with Autism Action Partnership in 2023
AAP to provide sensory kits and support Quiet Zone at Werner Park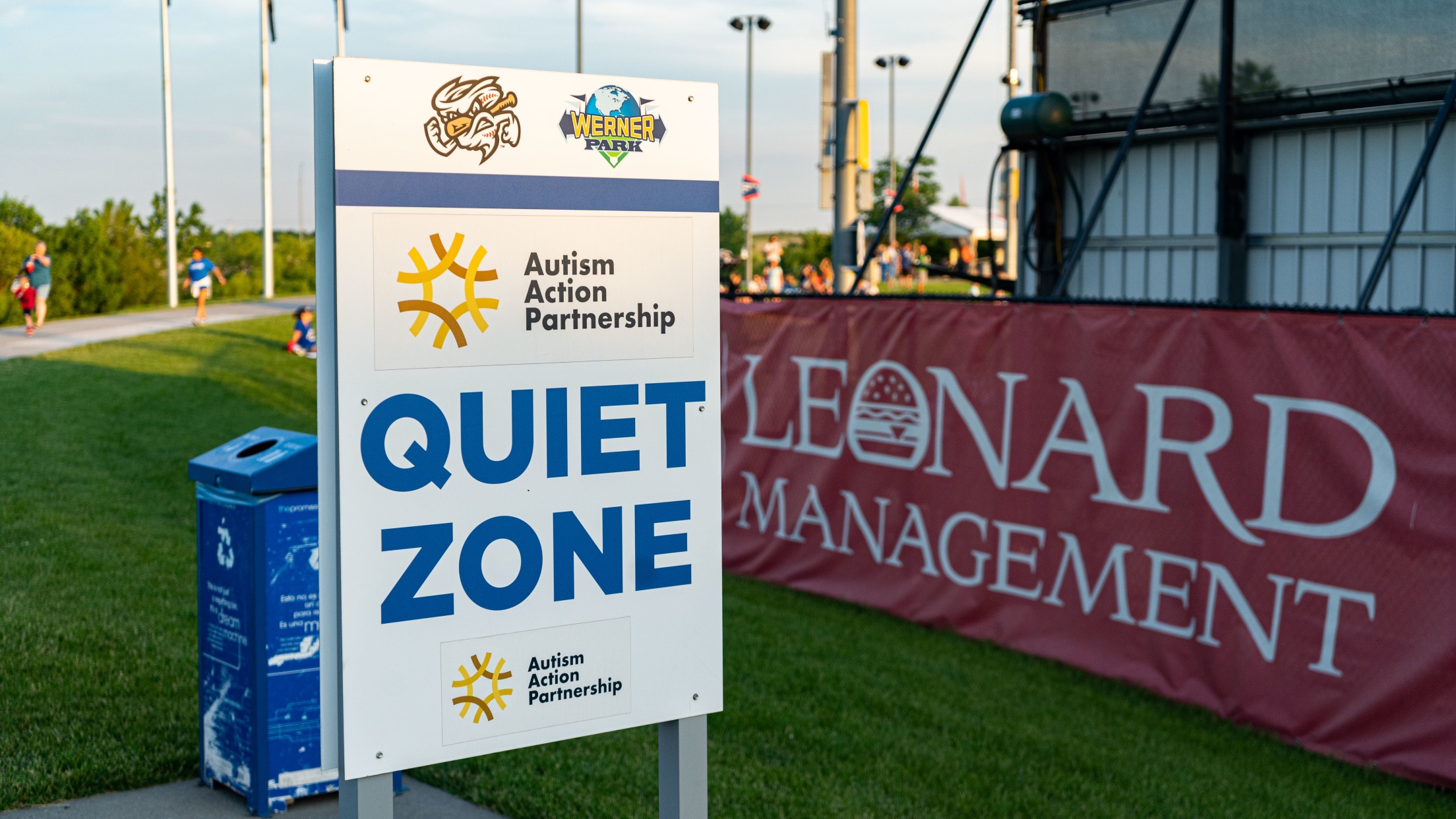 PAPILLION, Neb. – The Omaha Storm Chasers are excited to continue joining together with Autism Action Partnership for the 2023 season. Autism Action Partnership is a long-time partner of the Omaha Storm Chasers, providing sensory kits at Werner Park that can be checked out at Guest Services to reduce sensory
PAPILLION, Neb. – The Omaha Storm Chasers are excited to continue joining together with Autism Action Partnership for the 2023 season.
Autism Action Partnership is a long-time partner of the Omaha Storm Chasers, providing sensory kits at Werner Park that can be checked out at Guest Services to reduce sensory overload for individuals with autism. AAP's Quiet Zone behind center field at Werner Park is a space for individuals and families to go to self-regulate and take a break in a quiet, safe space.
"AAP remains proud of our ongoing partnership with the Omaha Storm Chasers and Werner Park," said Justin Dougherty, President/CEO of Autism Action Partnership. "Their continued commitment to creating a more inclusive environment for guests and employees should be celebrated by all members of our community."
Autism Action Partnership works closely with the Omaha Storm Chasers and other organizations in the community to provide training and consulting opportunities. At Werner Park, efforts provide the opportunity for families to feel welcome by reducing stimuli with sensory kits and the Quiet Zone. 1 in 44 children are diagnosed with Autism Spectrum Disorder and many autistic individuals experience sensory difference. Providing the opportunity to reduce these stimuli can allow a more enjoyable experience for individuals and families.
The Omaha Storm Chasers are proud to continue working with Autism Action Partnership to provide a welcoming environment for families at Werner Park to make every outing at the ballpark a memorable experience.
"Our commitment to the community is paramount in all we do," said Martie Cordaro, President of the Omaha Storm Chasers. "To provide an outlet at Werner Park for those that live with autism is something that has long been important. We applaud all that AAP does for our community to engage and bridge gaps in providing a path to a more inclusive world."
For tickets and more information, please visit omahastormchasers.com, call the Werner Park Ticket office at (402) 738-5100, and follow the team on social media. You can follow the team on Twitter @omastormchasers, on Instagram @omahastormchasers, and "like" the team on Facebook at facebook.com/omahastormchasers. For more information on Autism Action Partnership, visit autismaction.org.