Aces Ninth Inning Rally Falls Just Short in 9-7 Loss to Chihuahuas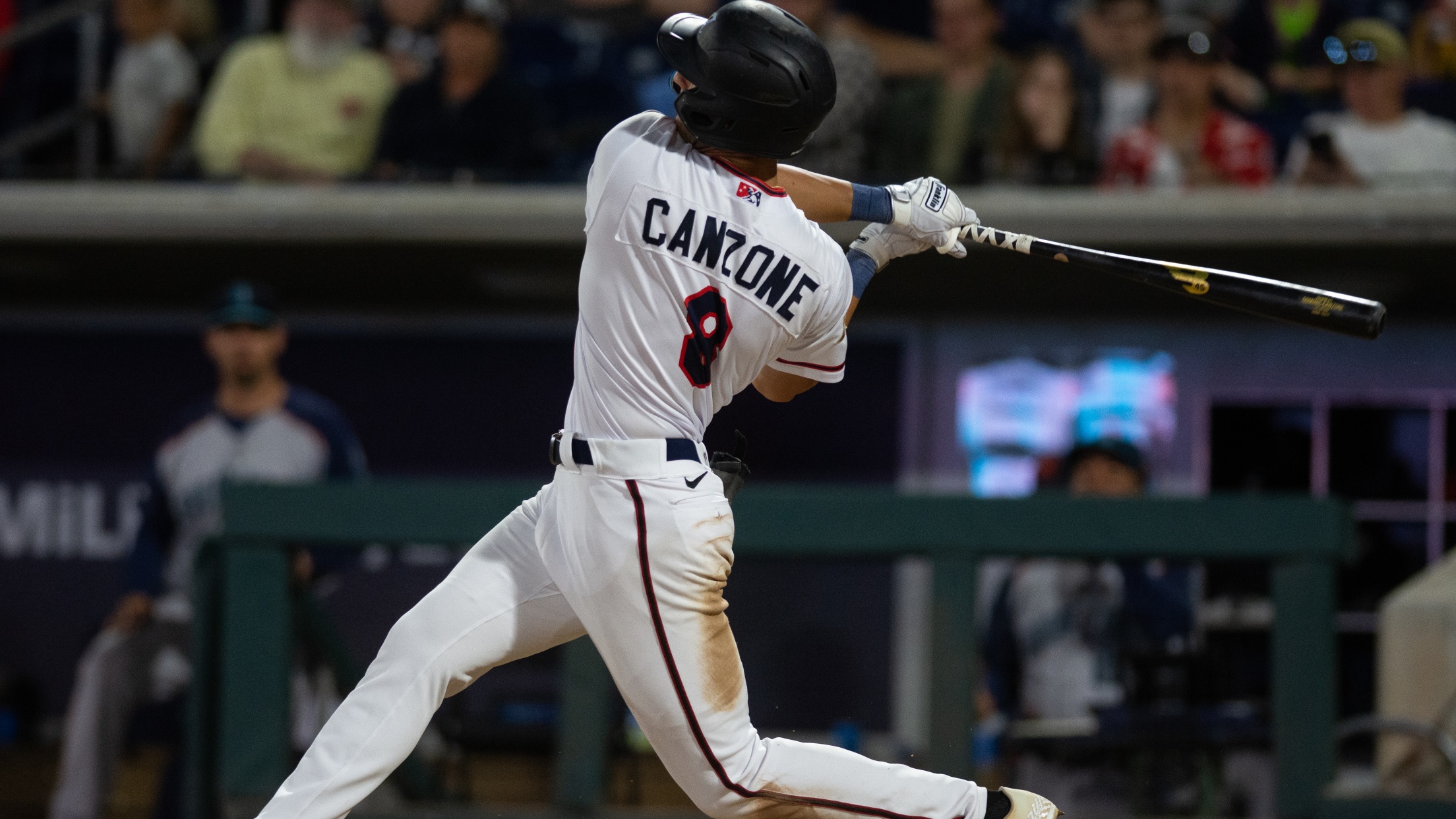 Reno Aces 7, El Paso Chihuahuas 9 W: Knehr (3-1) L: Vizcaíno (2-1) S: Lugo (2) First pitch: 5:35 p.m. PST | Attendance: 5,963 | Time: 2:44 El Paso, Tex. – Southwest University Park Click Here for Video Highlights Next time out: @ El Paso, 5/26/23 at 5:35 p.m. (PST)
Reno Aces 7, El Paso Chihuahuas 9
W: Knehr (3-1) L: Vizcaíno (2-1) S: Lugo (2)
First pitch: 5:35 p.m. PST | Attendance: 5,963 | Time: 2:44
El Paso, Tex. – Southwest University Park
Click Here for Video Highlights
Next time out: @ El Paso, 5/26/23 at 5:35 p.m. (PST)
(RNO) LHP Blake Walston (5-1, 2.60 ERA) vs. (ELP) RHP Ángel Sánchez (0-1, 5.56 ERA)
EL PASO, Tex. – Despite a valiant effort late, the Reno Aces (29-19) lost to the El Paso Chihuahuas (21-27) 9-7 Thursday night at Southwest University Park.
Ali Sánchez delivered a two out, two-run single in the first to put the Aces in front out of the gate. Yairo Muñoz followed with a single of his own, driving in another run to take a 3-0 lead before the Chihuahuas took their first at-bat.
El Paso cut Reno's lead to one before Dominic Canzone smashed a solo homer to right center in the fifth, his team-leading 11th of the season. Canzone added a double in a multi-hit effort while P.J. Higgins singled and doubled twice in the loss.
⚠️ CAUTION: DOM BOMB INCOMING ⚠️

Dominic Canzone LAUNCHES his 1️⃣1️⃣ home run out of the park at 1️⃣1️⃣0️⃣ M.P.H.@Dbacks | @dacanzone | #Aceball pic.twitter.com/9l2KRMd2YC

— Reno Aces (@Aces) May 26, 2023
The Chihuahuas rallied with four hits and four runs in the sixth, including a key two out, two-run go-ahead single from Matthew Batten. Diego Castillo drove in two runs in the ninth, pulling the Aces within two. Sánchez lined a ball hard to the right field gap but Luis Liberato flagged it down to finish the game.
The six-game series continues Friday night with first pitch set for 5:35 p.m. PT. The Aces send their ERA leader, Blake Walston, to the mound.
Aces Notables:
Dominic Canzone: 2-for-2, HR, 2B, 3 BB
J. Higgins: 3-for-4, 2 2B
Ali Sánchez: 2-for-4, 2-run single
Diego Castillo: 1-for-4, 2-run single
Following a two-week road trip to El Paso and Oklahoma City, the Aces will return to Greater Nevada Field on Tuesday, June 6th. In a six-game series, they will face the Tacoma Rainiers, Triple-A affiliate of the Seattle Mariners.
Single Game tickets are on sale at RenoAces.com, the Greater Nevada Field Ticket Office, or by texting "TIXX" to 21003. Season Memberships are available via RenoAces.com, texting "MEMBER" to 21003, or calling (775) 334-7000.
-ACES-