FREE Reno Aces Fan Fest at Greater Nevada Field Set for Saturday, March 4th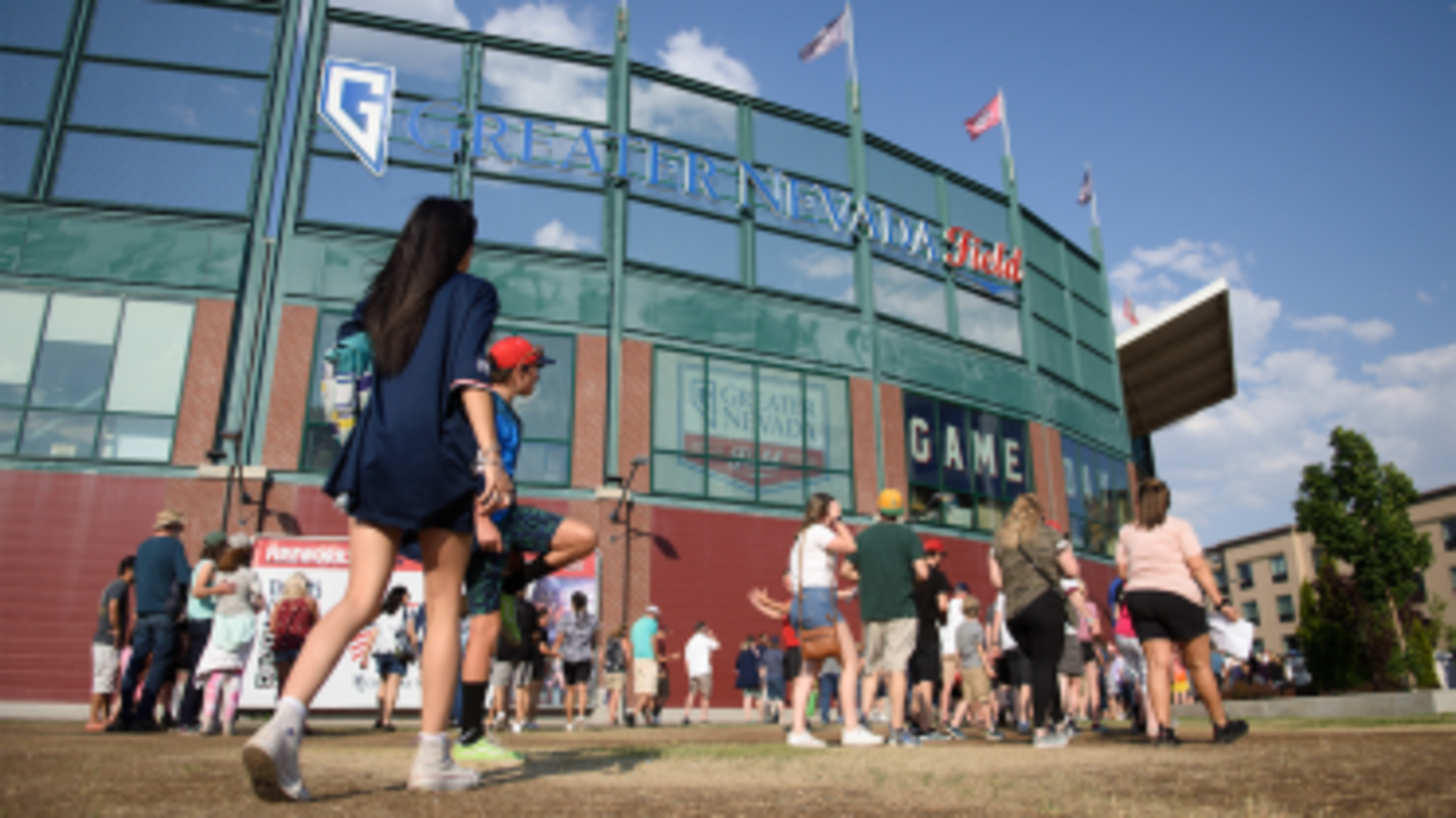 RENO, Nev. – With spring training starting next week, the Reno Aces have announced its plans for the 2023 Fan Fest at Greater Nevada Field today. The free event for fans of all ages is set for Saturday, March 4th, with gates opening at 11:00 a.m. and concluding at 2:00
RENO, Nev. – With spring training starting next week, the Reno Aces have announced its plans for the 2023 Fan Fest at Greater Nevada Field today. The free event for fans of all ages is set for Saturday, March 4th, with gates opening at 11:00 a.m. and concluding at 2:00 p.m.
Special activities, food and beverage options, and merchandise discounts at the Biggest Little Team Shop are just a few fun-filled festivities fans will experience at Fan Fest.
"Building off the success of 2022, we are ecstatic that the 2023 season is right around the corner, and Fan Fest is a fabulous event to kick off another memorable year at Greater Nevada Field," said Reno Aces General Manager & COO Chris Phillips. "Opening Day is March 31st, and this event is a perfect opportunity to showcase all of the new and exciting projects we've been working on this off-season as we continue to enhance the fan experience at the ballpark."
Clicking here lets fans stay updated with the latest Fan Fest event announcements and highlights. Below are some of the highlights of the festivities at the 2023 Fan Fest.
Event Highlights:
Activities

Free Raffle entry for all fans in attendance for the chance to win Aces prize packs, tickets & more!
2023 Reno Aces Magnet Schedule giveaway to the first one hundred (100) fans at the gate.
Concourse activities include yard games (cornhole, giant Jenga, Connect 4); face painting; and balloon animals!
VIP Ballpark Tours will occur every 20 minutes throughout the Fan Fest.
Pacific Coast League Championship Trophy will be on display for photos, while the largest screen in Northern Nevada will show the championship game.
Archie & Truckee will be on hand to pump up the crowds and be photo opportunities.
Charitable Auction featuring theme jerseys and Reno Aces game-used memorabilia.
Select-Your-Seat for the 2023 season.
Archie's Kids Club Open Enrollment
On-site dog adoptions with the Nevada Humane Society

Merchandise

"Concourse Sale" with merchandise discounts (to be announced) at the Biggest Little Team Shop.

Food & Beverage

Tastings of concessions that will be available for the upcoming season will be available for purchase.
The Reno Aces are slated to open the 2023 season at Greater Nevada Field on Friday, March 31st, against the Las Vegas Aviators, Triple-A affiliate of the Oakland Athletics. Season Memberships are available via RenoAces.com, texting "MEMBER" to 21003, or calling (775) 334-7000.
-ACES-