Trash Pandas Upended By Smokies 11-2
Rocket City held to four hits in loss to Tennessee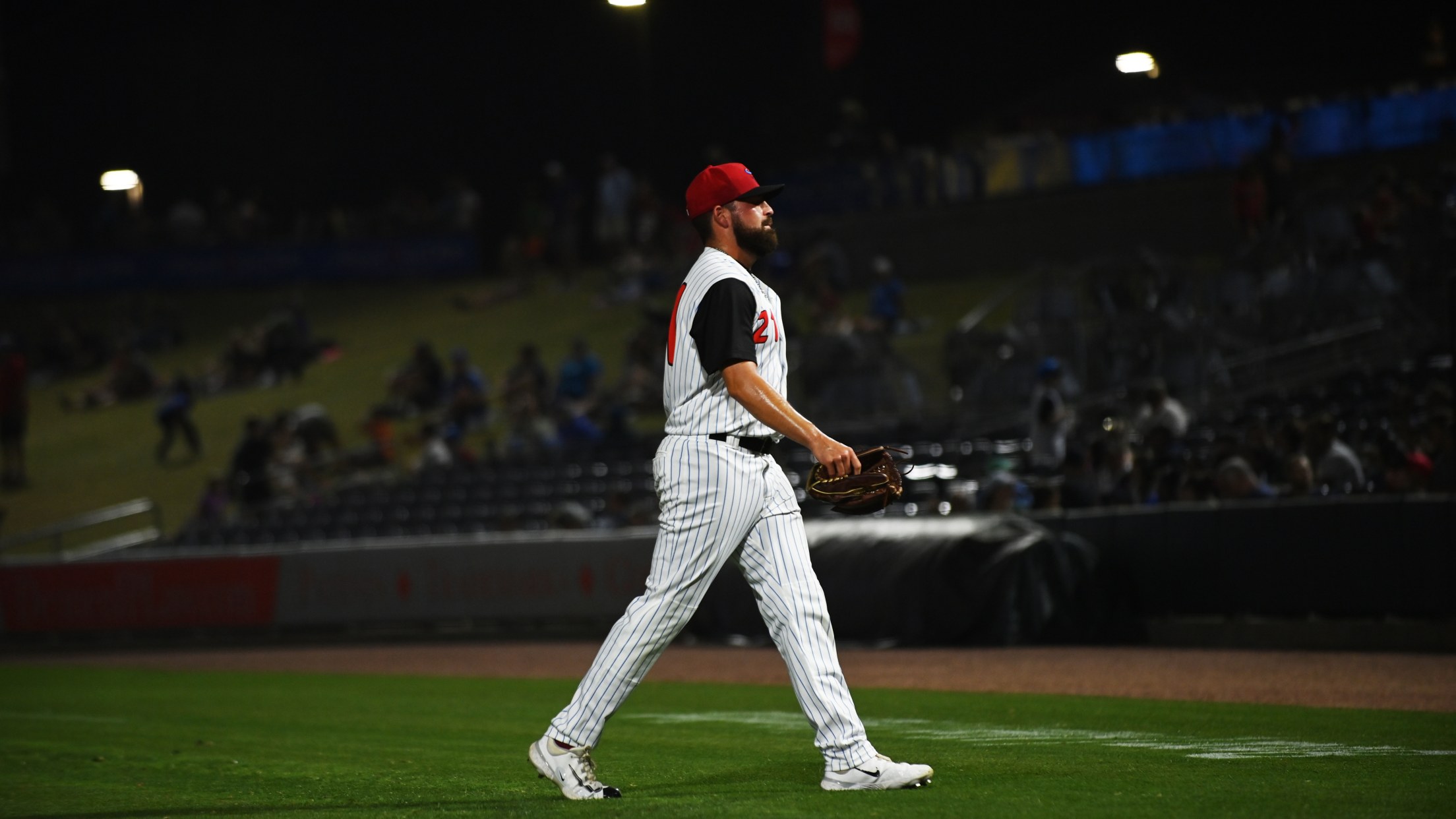 A game that began as a tightly-contested battle got out of hand in the ninth as the Rocket City Trash Pandas were defeated 11-2 by the Tennessee Smokies on Wednesday night at Toyota Field. In a pitcher's duel, Rocket City righty Jack Kochanowicz and Tennessee southpaw D.J. Herz traded zeroes
Trash Pandas Homestand Highlights: June 6-11
June begins with two giveaways, fireworks, and Negro League Tribute Night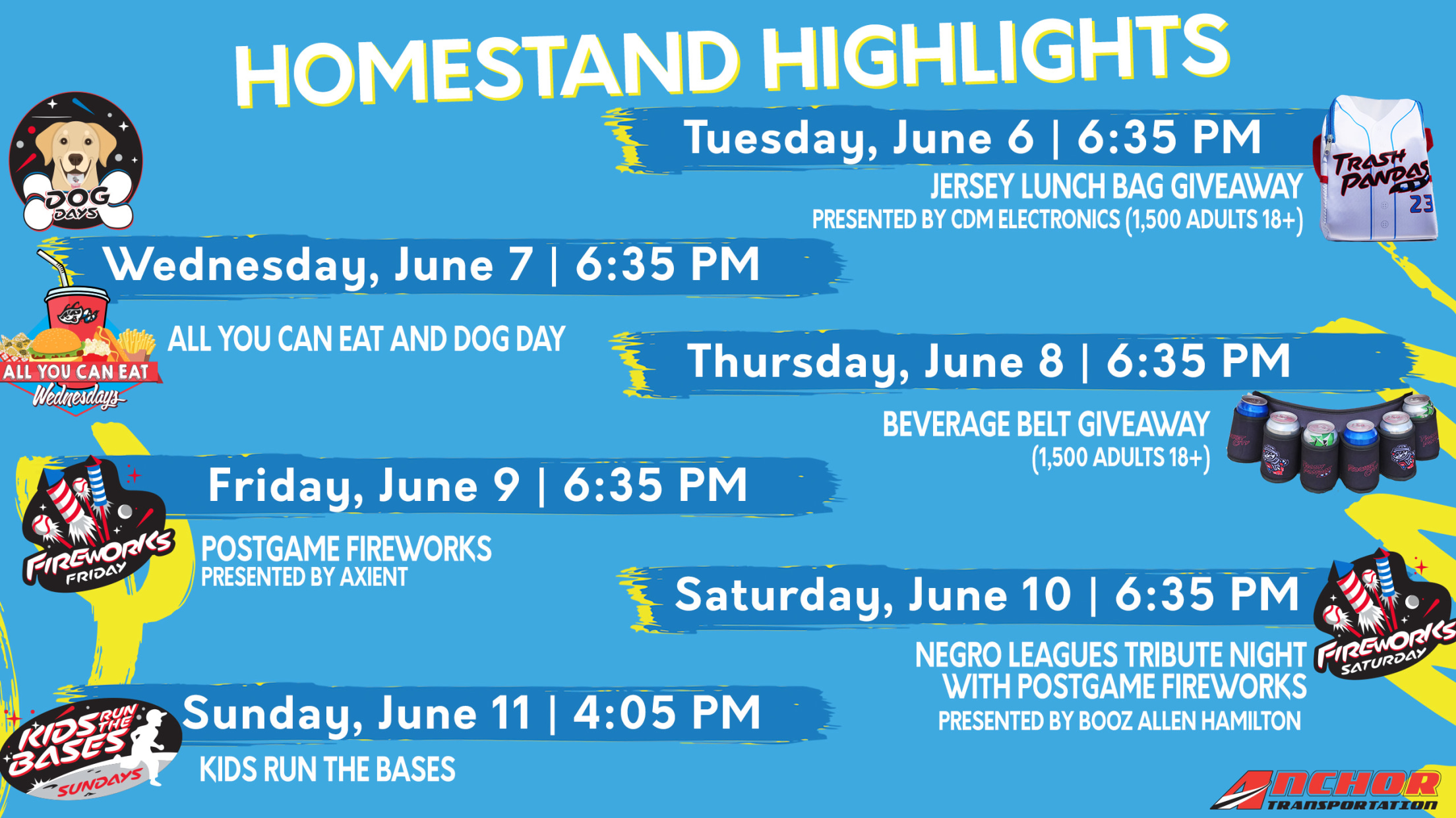 Summer is here at Toyota Field! The Rocket City Trash Pandas are back home to start June with a six-game homestand featuring two fun giveaways, a pair of fireworks shows, and the third annual Negro League Tribute Night. The six-game series from Tuesday, June 6 through Sunday, June 11 will
José Soriano Promoted To Angels From Rocket City
Righty to become fourth 2023 Trash Panda to make MLB debut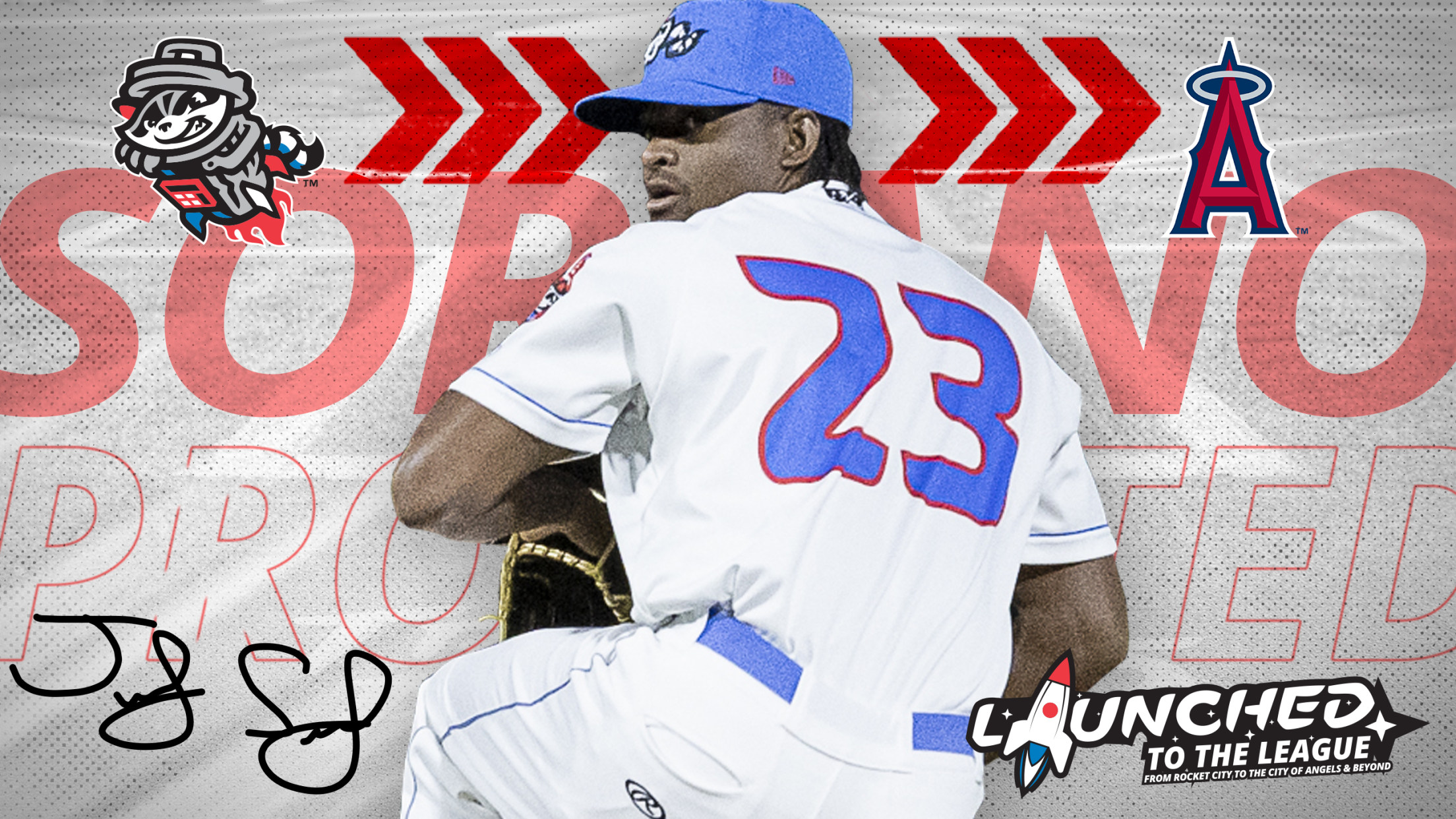 After injuries nearly derailed his career, José Soriano has accomplished his mission. On Saturday, he was promoted to the Los Angeles Angels from the Rocket City Trash Pandas for his Major League debut. The Dominican right-handed pitcher, ranked as the Angels No. 25 prospect according to MLB.com, will join the
Ben Joyce Joins Angels For MLB Debut
Tennessee native becomes second 2022 draftee to earn MLB promotion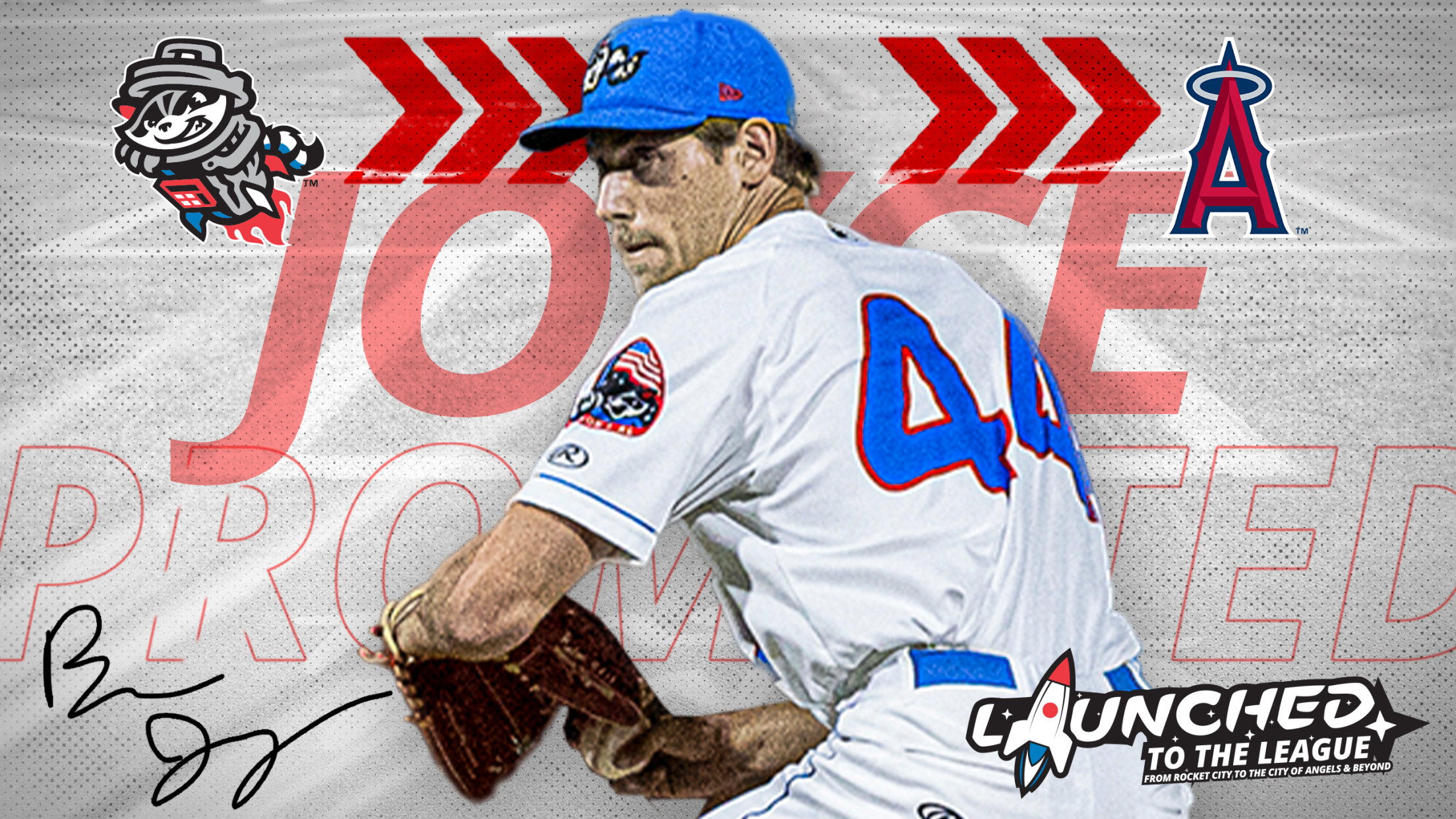 After a dominant start to his professional career with the Rocket City Trash Pandas, pitcher Ben Joyce has been promoted to the Los Angeles Angels for his Major League debut. The flamethrower, ranked as the Angels No. 10 prospect according to MLB.com, will join the Los Angeles bullpen and is
Passion Fuels Kenyon Yovan's Journey Back From The Brink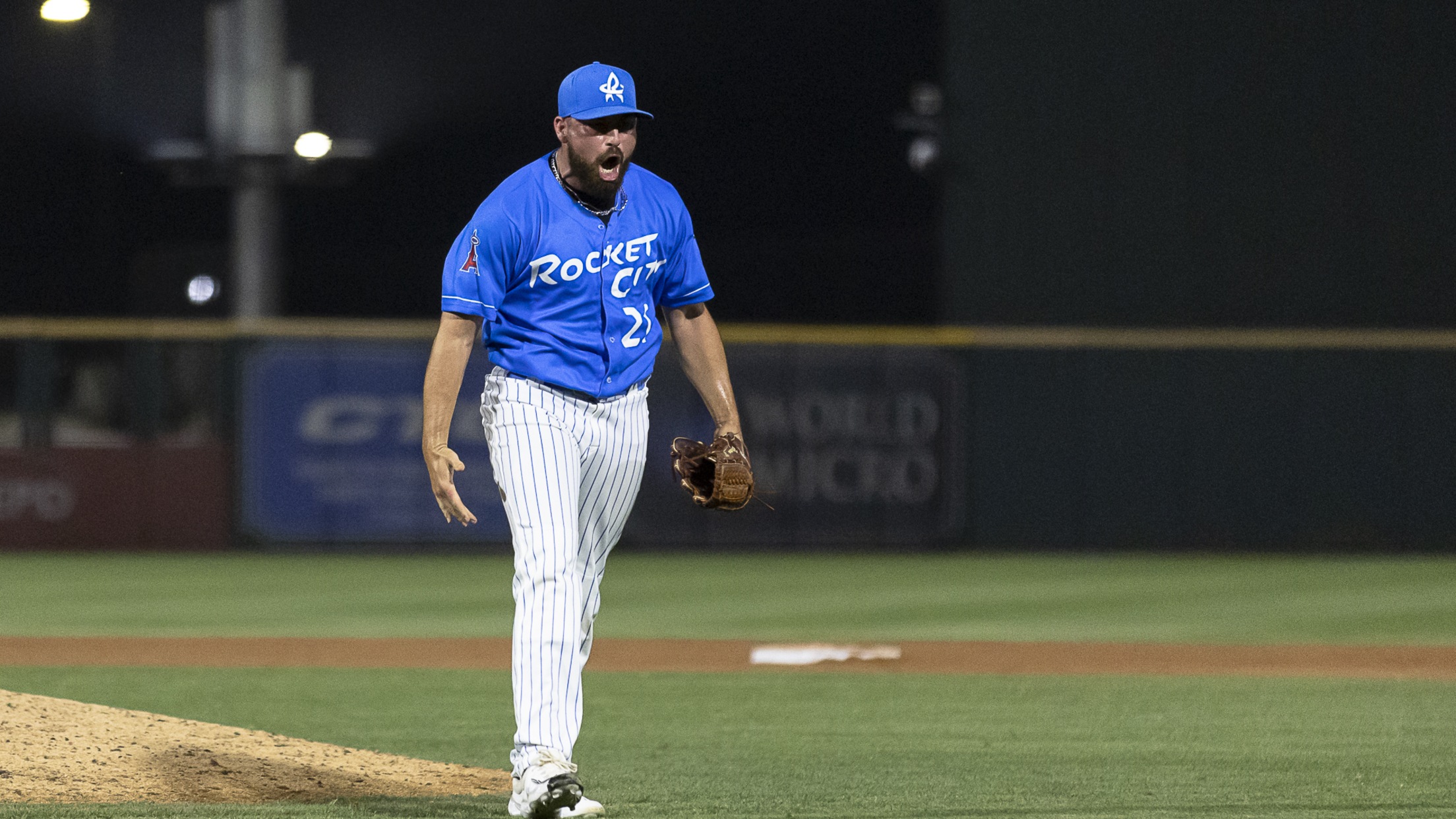 Last June, Kenyon Yovan was struggling. Signed by the Los Angeles Angels as a non-drafted free agent in 2021, Yovan was batting .194 for High-A Tri-City. His career was at a crossroads, and when Dust Devils Manager Jack Howell requested a meeting, he knew something was up. "As soon he
Trash Pandas Hosting Two Youth Baseball Camps This Summer
Children ages 7-12 can learn from Trash Pandas players at Toyota Field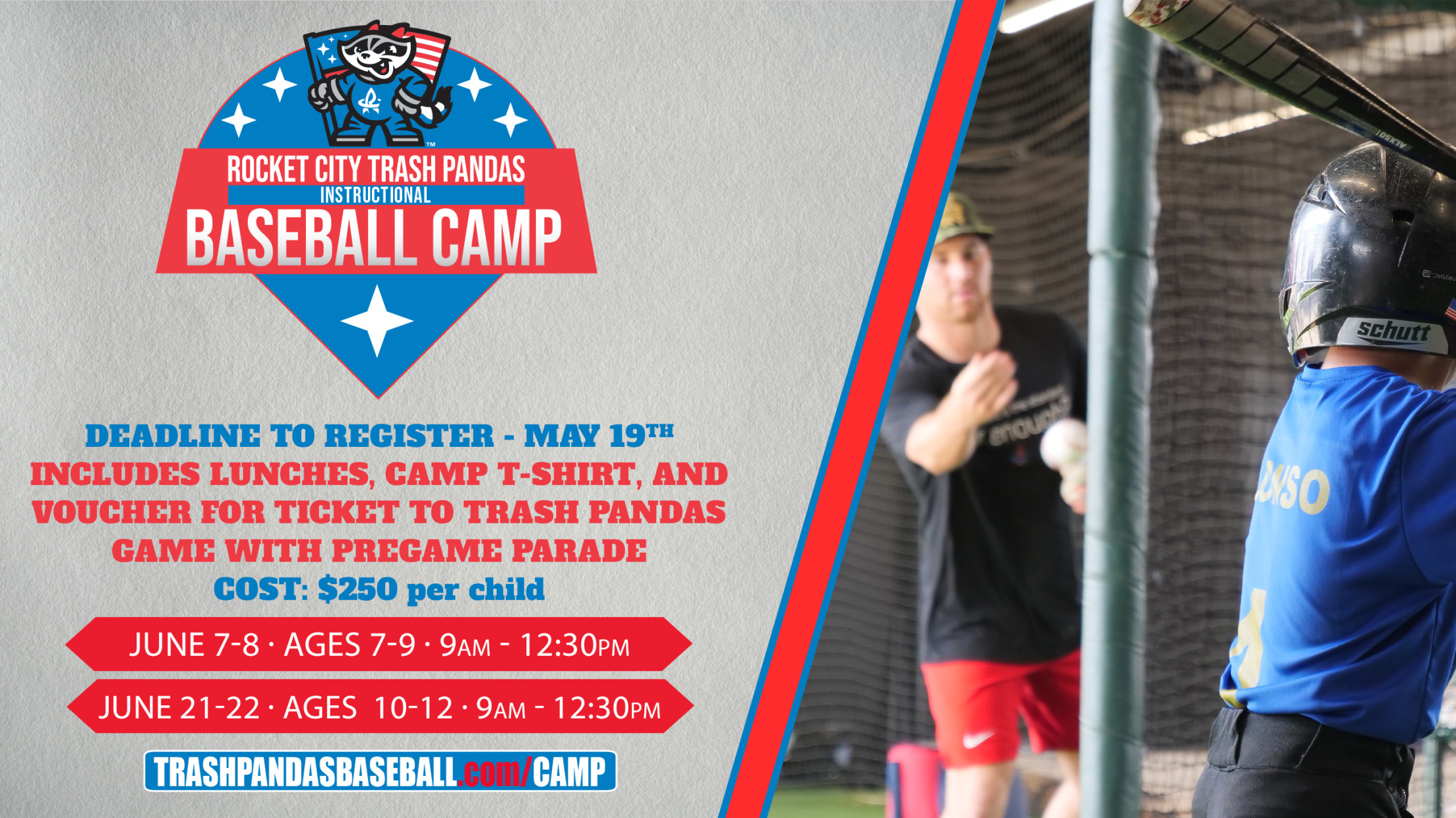 It's almost time to learn from the Rocket City Trash Pandas. This June, the Rocket City Trash Pandas Foundation will be hosting the third annual Trash Pandas Youth Baseball Camps at Toyota Field. The Trash Pandas Youth Baseball Camps take place on: - Wednesday, June 7 to Thursday, June 8:
Toyota Field to Host Free Summer Movie Night Series
Fans welcome to enjoy a movie at the ballpark in May, June, July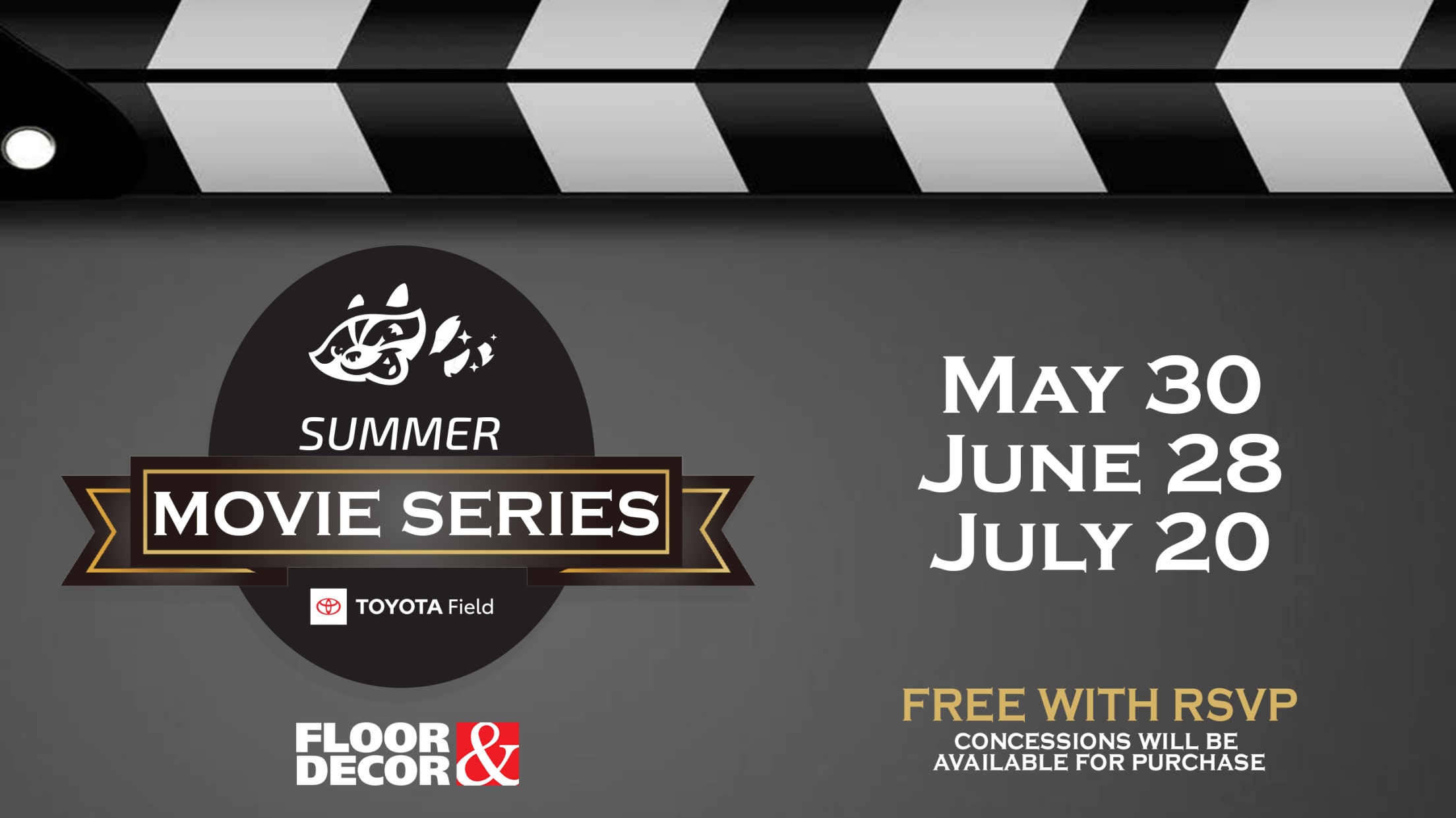 The Rocket City Trash Pandas today announced a Free Summer Movie Night Series, presented by Floor & Décor, for fans to enjoy an evening at Toyota Field and watch a movie on the video board. The Free Summer Movie Night Series presented by Floor & Décor, will be on: -
Sam Bachman Called Up By Angels For MLB Debut
2021 first-round draft pick earns his first big league promotion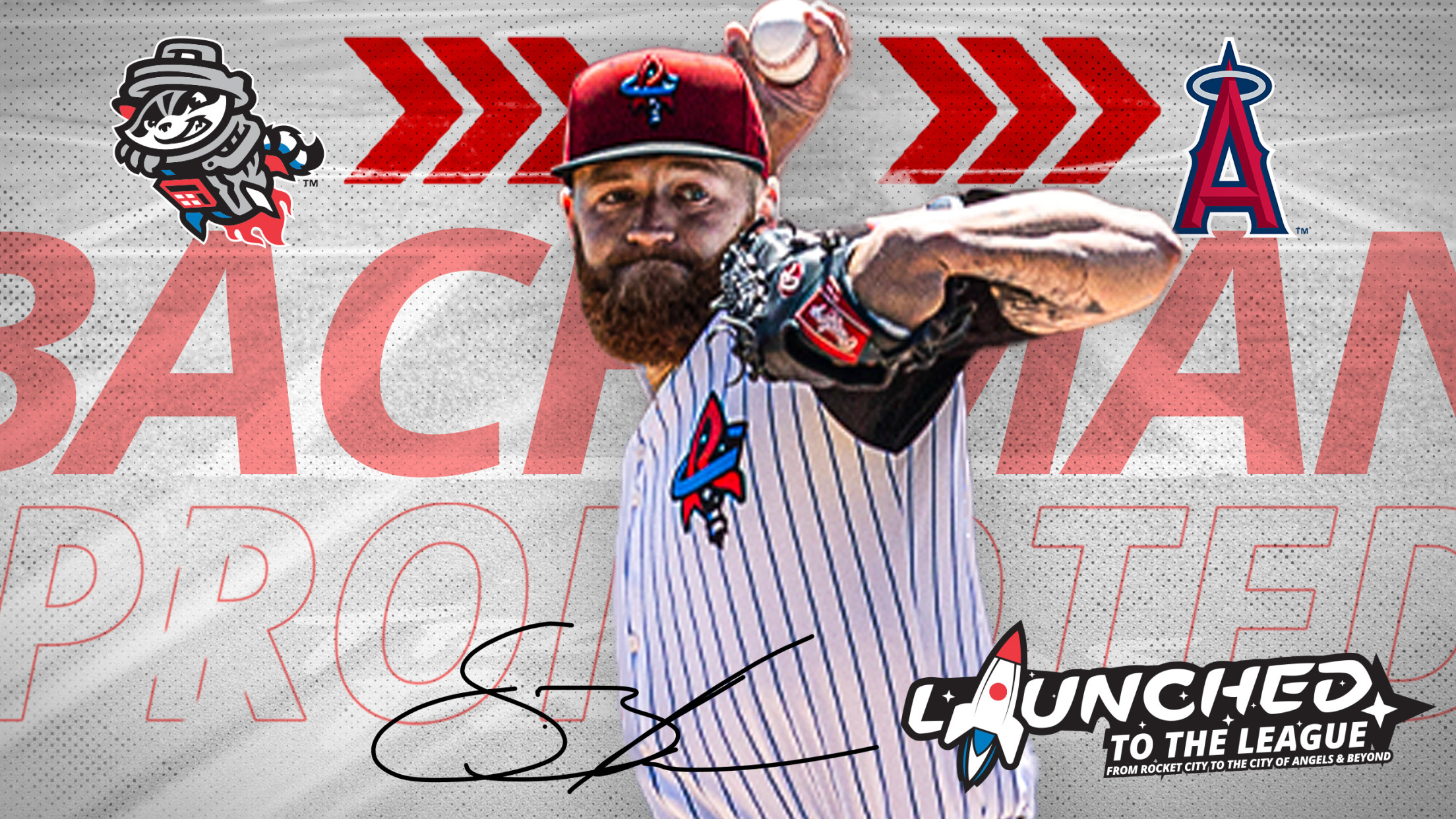 Another one of the Los Angeles Angels' top prospects has been Launched to the League. Following a solid start to the 2023 season, right-handed pitcher Sam Bachman, the Angels' No. 5 prospect according to MLB.com, has been promoted to the Los Angeles Angels and is expected to make his MLB
David Calabrese Finds His Way From Canada To Rocket City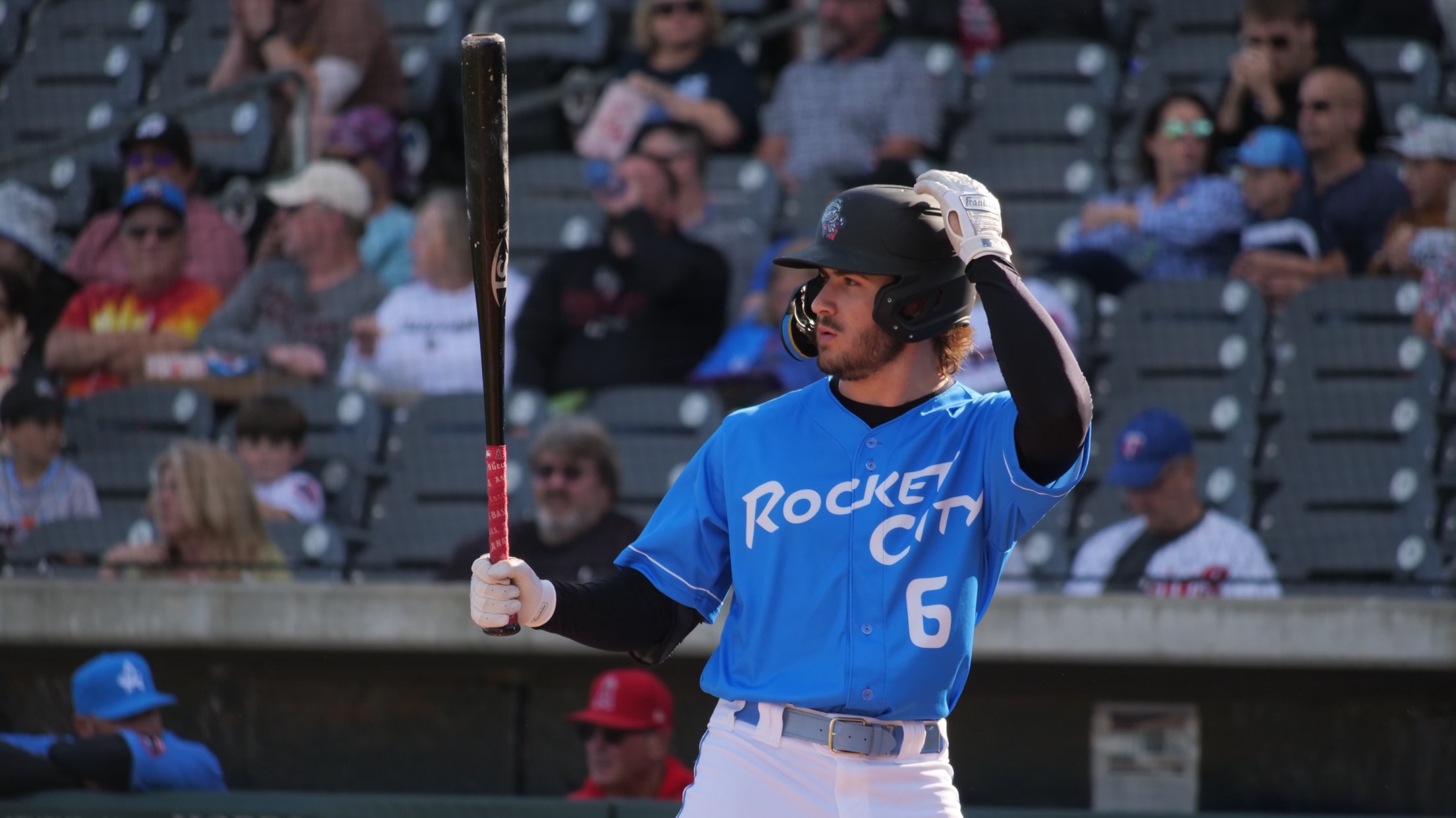 When he was 14 years old, David Calabrese made a life-changing decision. Born and raised in Canada, Calabrese had two loves as a kid, hockey and baseball. A fan of both the Toronto Maple Leafs and Toronto Blue Jays, Calabrese grew up watching the likes of the great Sidney Crosby
What's New at Toyota Field in 2023
Customizable jerseys, green cup district highlight new features for 2023 season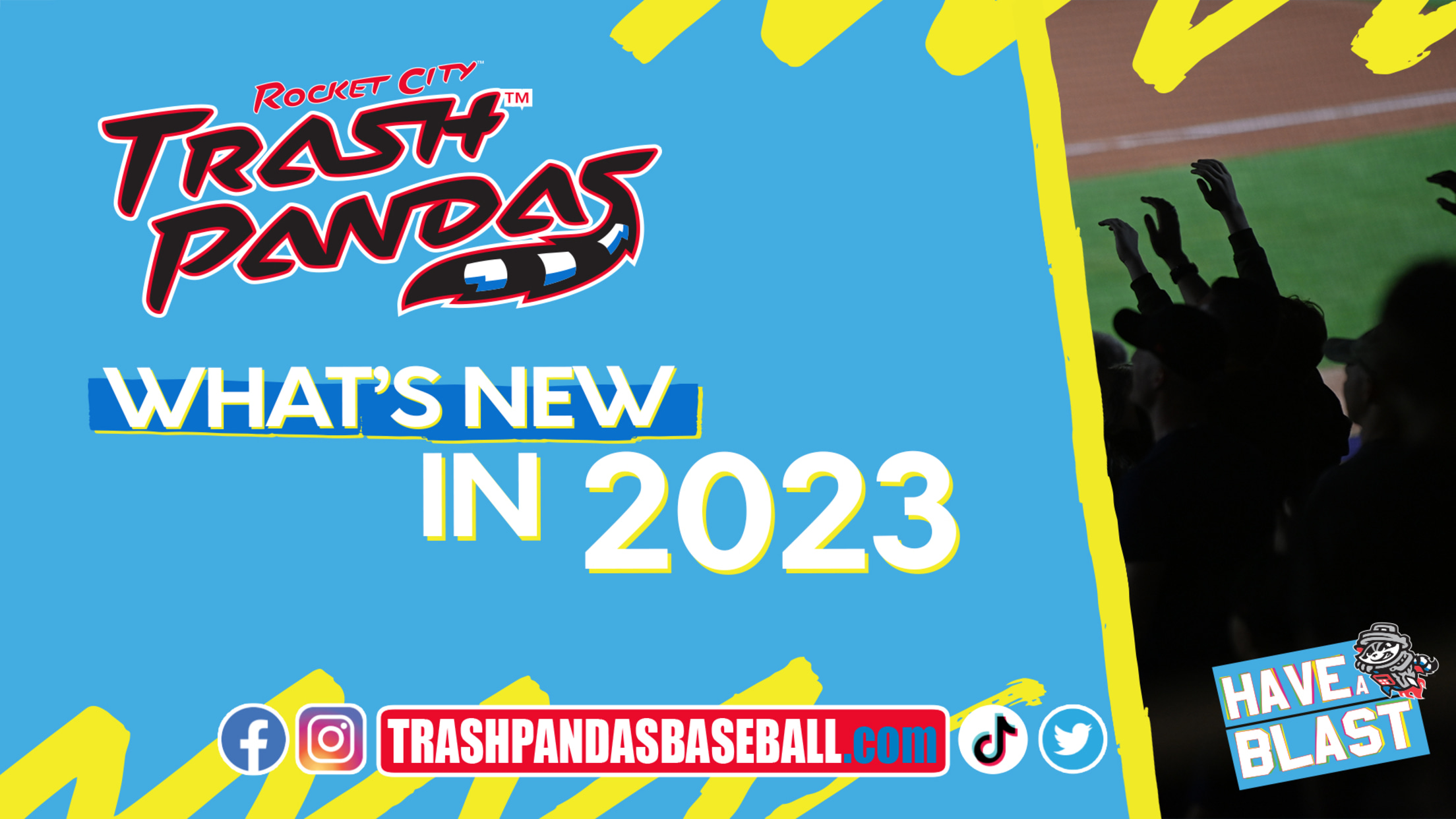 The Rocket City Trash Pandas are excited to announce many new additions to the gameday fan experience at Toyota Field ahead of the 2023 season opener Field on Thursday, April 6. The changes include Toyota Field's inclusion as part of the new Town Madison Arts & Entertainment District, grab and
Southern Traditions Return To Toyota Field In 2023 
New Food And Beverage Items Unveiled For 2023 Season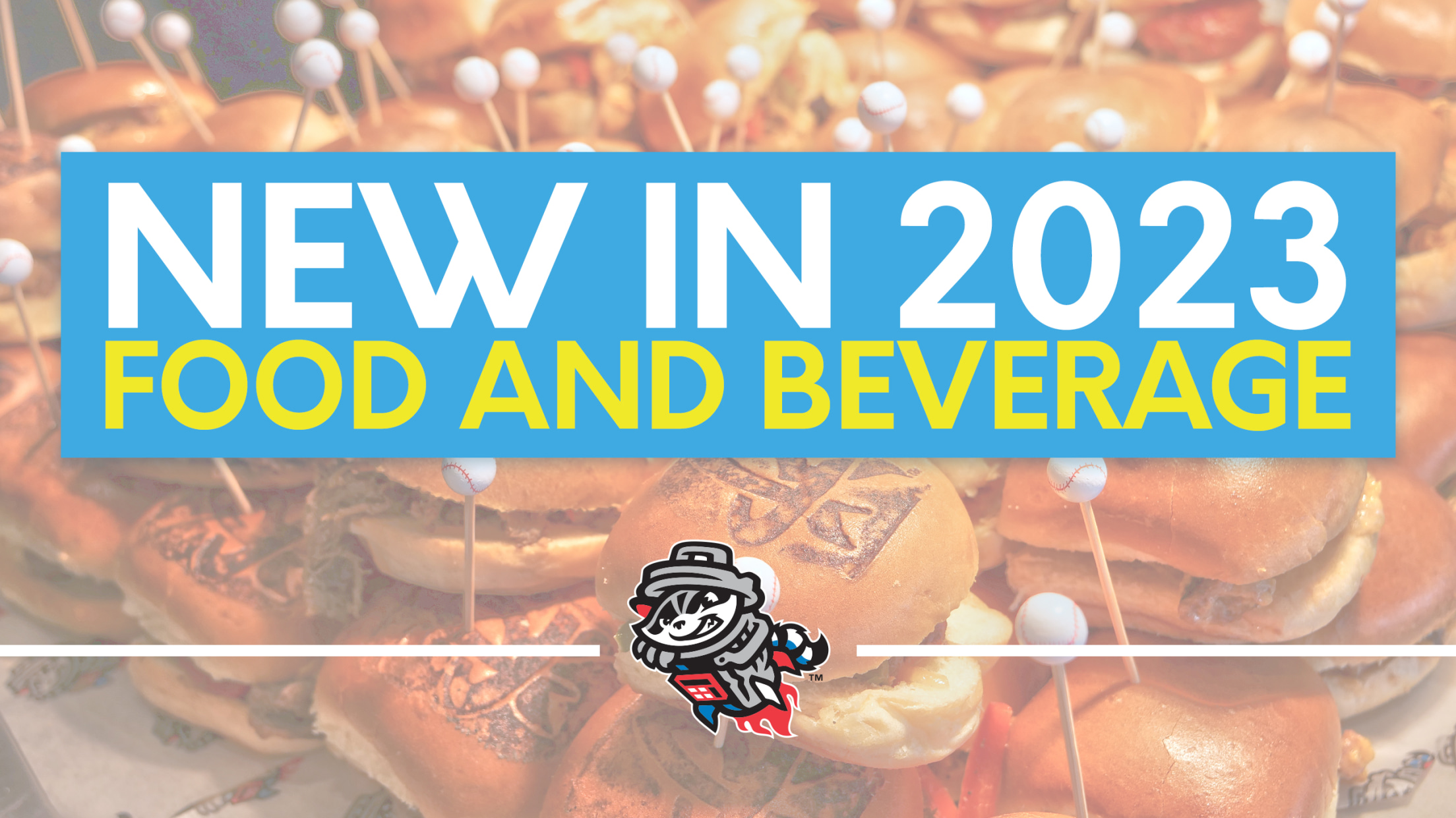 The 2023 Rocket City Trash Pandas season is just over two weeks away! In anticipation of Opening Night at Toyota Field on April 6, the Trash Pandas today unveiled a key aspect of the fan experience with new food and drink options that will be available at the ballpark during
Toyota Field Available For Weddings, Events of All Types
Home of the Trash Pandas perfect for weddings, corporate events, and more!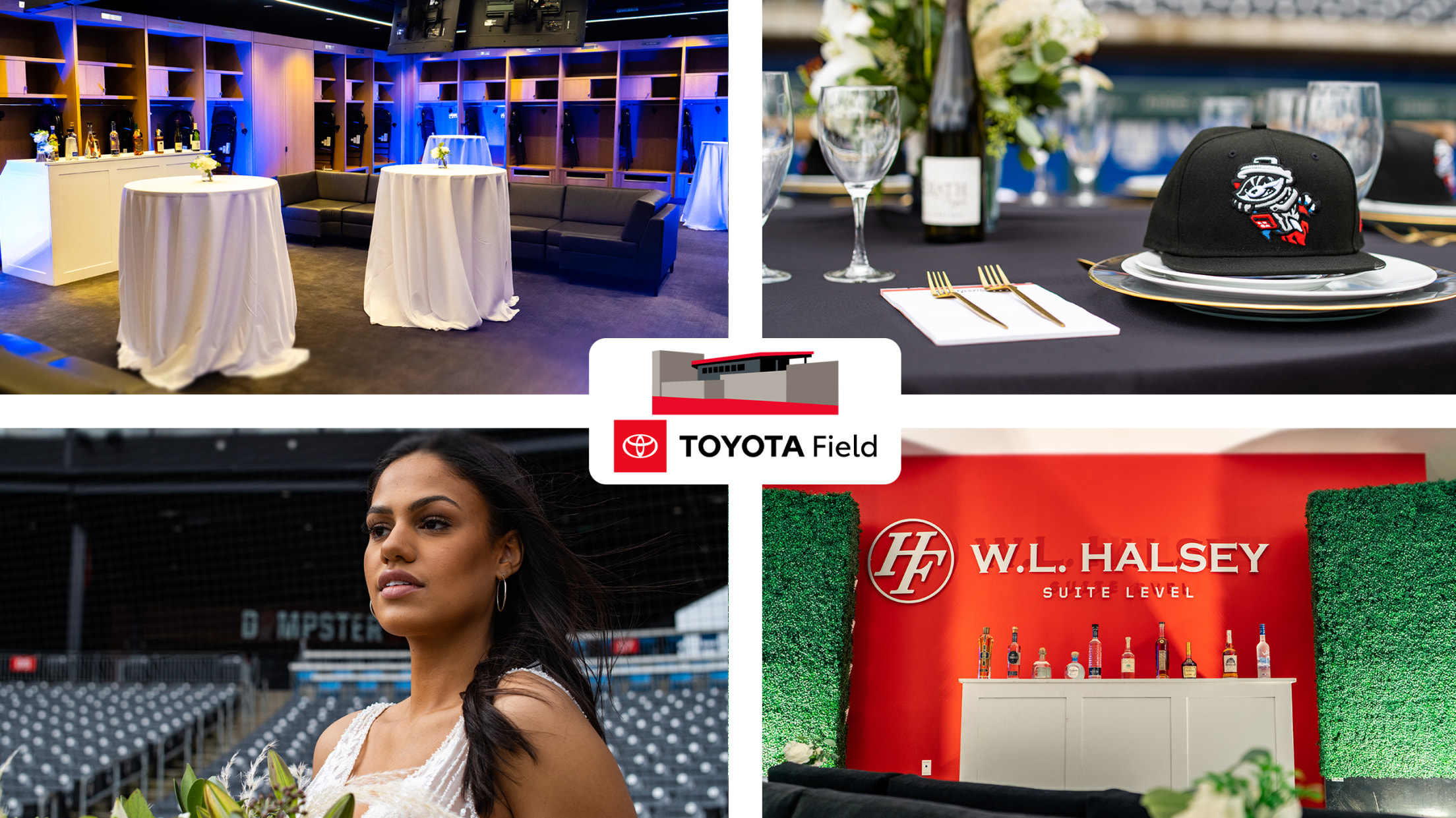 The home of the Rocket City Trash Pandas could soon be the home of your next big event. Do you want to get married on the diamond at Toyota Field? Host a bachelor party in the Trash Pandas clubhouse? Have a birthday party in one of many lounge areas? Now
Trash Pandas Jersey Auctions To Raise Funds For Local Charities
Rocket City to wear five specialty jerseys during 2023 season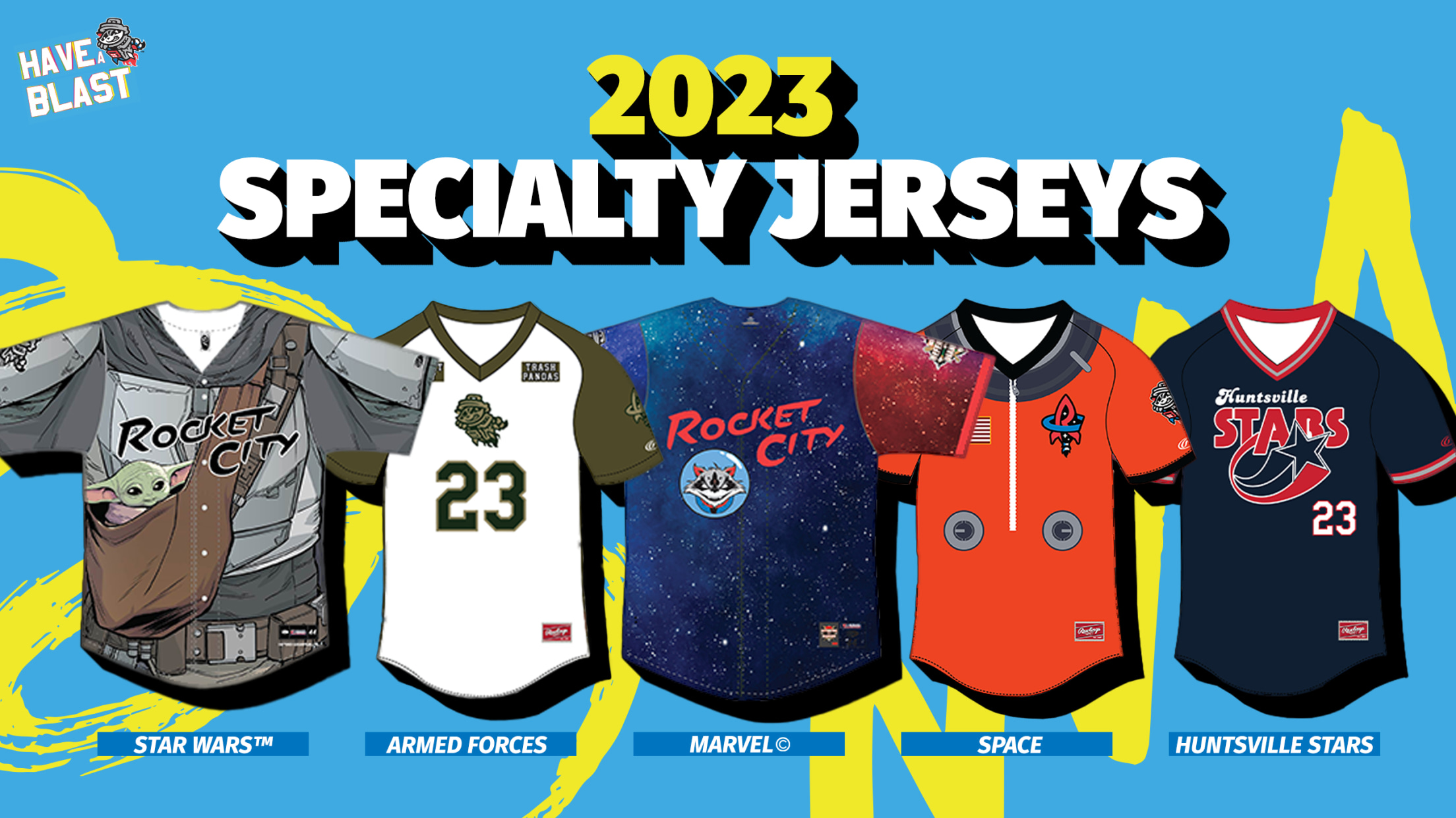 The Rocket City Trash Pandas are proud to unveil one of their biggest charity fundraisers for the 2023 season, specialty jersey auctions that will occur five times throughout the season. For each jersey auction, Trash Pandas will wear specialty jerseys for various theme nights at Toyota Field. The autographed, game-worn
Healthy Trey Cabbage Back Hitting In Triple-A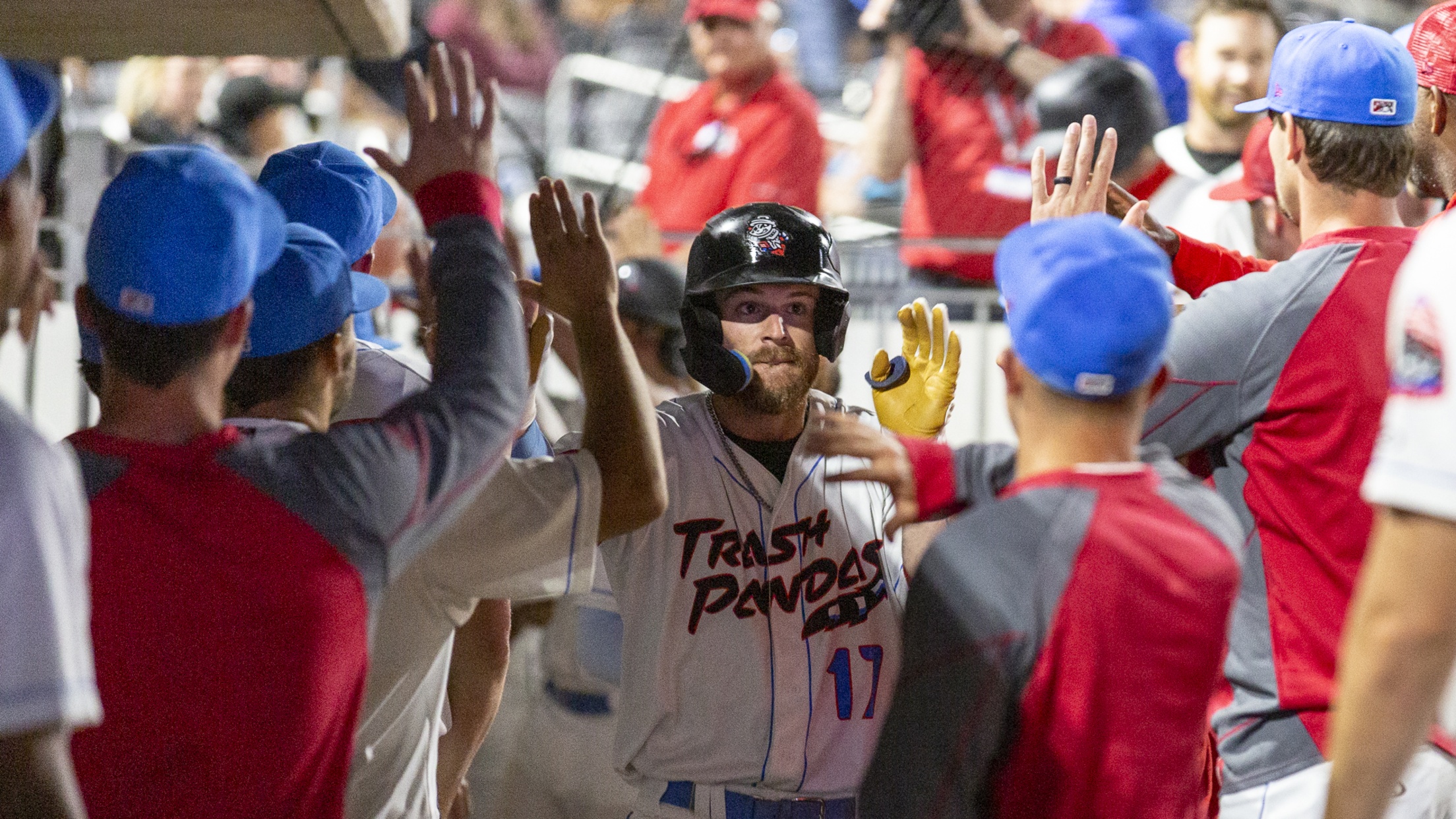 Around one year ago today, Trey Cabbage's season came to an end. The star slugger for the Rocket City Trash Pandas sustained a broken arm after a full speed collision with a runner on the field in Pensacola. It would be his final appearance for the Trash Pandas. That was
Kyren Paris Takes Big Step Forward In 2023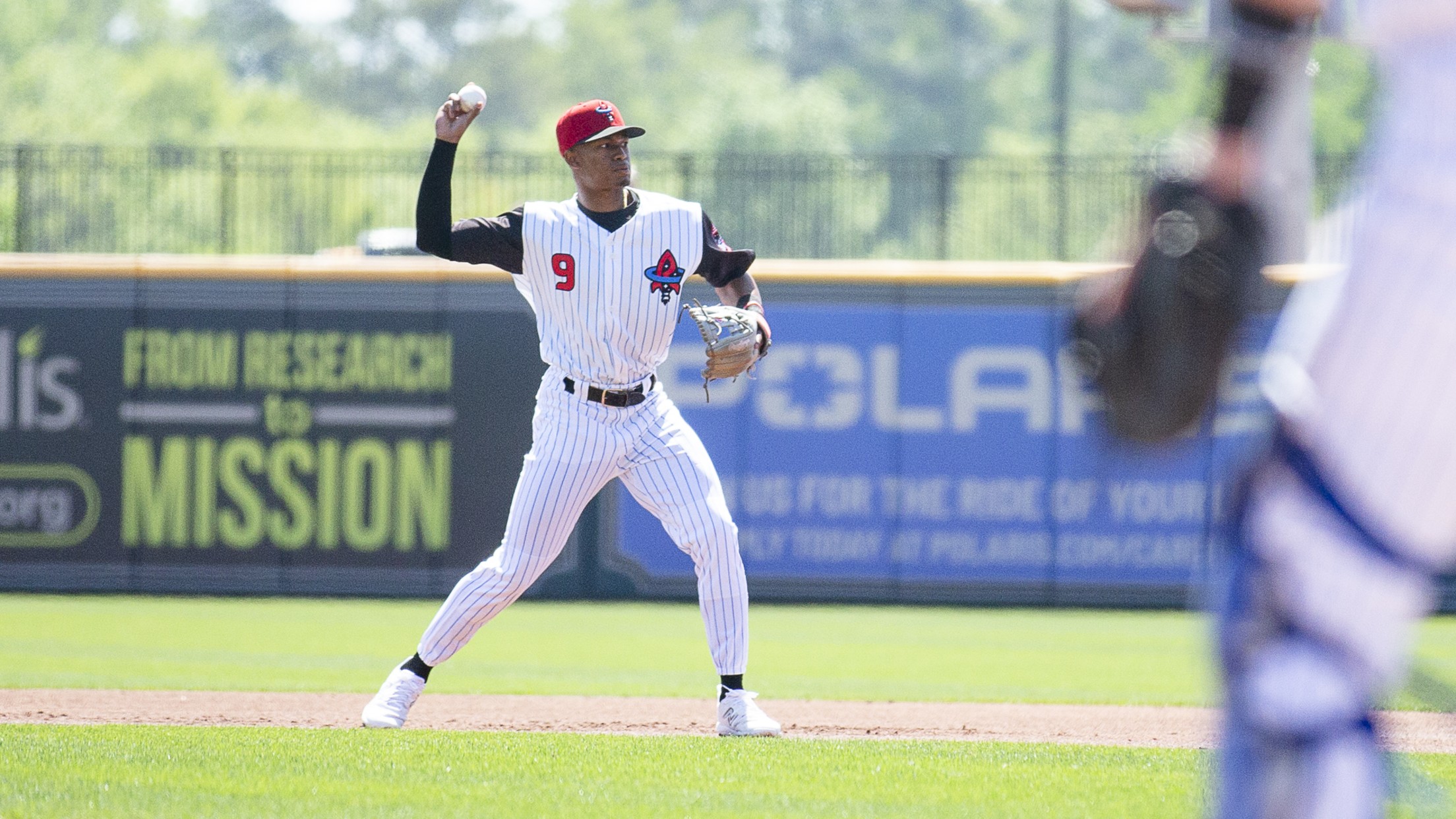 Kyren Paris grew up wanting to be an athlete. As a child, he grew up going to Oakland A's games at the Oakland Coliseum and as a child even met baseball legend Rickey Henderson. Now playing professional baseball himself, Paris says the moment he met the Hall of Famer still
Trash Pandas Start Series Against Smokies With 8-5 Loss
Quero hits second home run of the season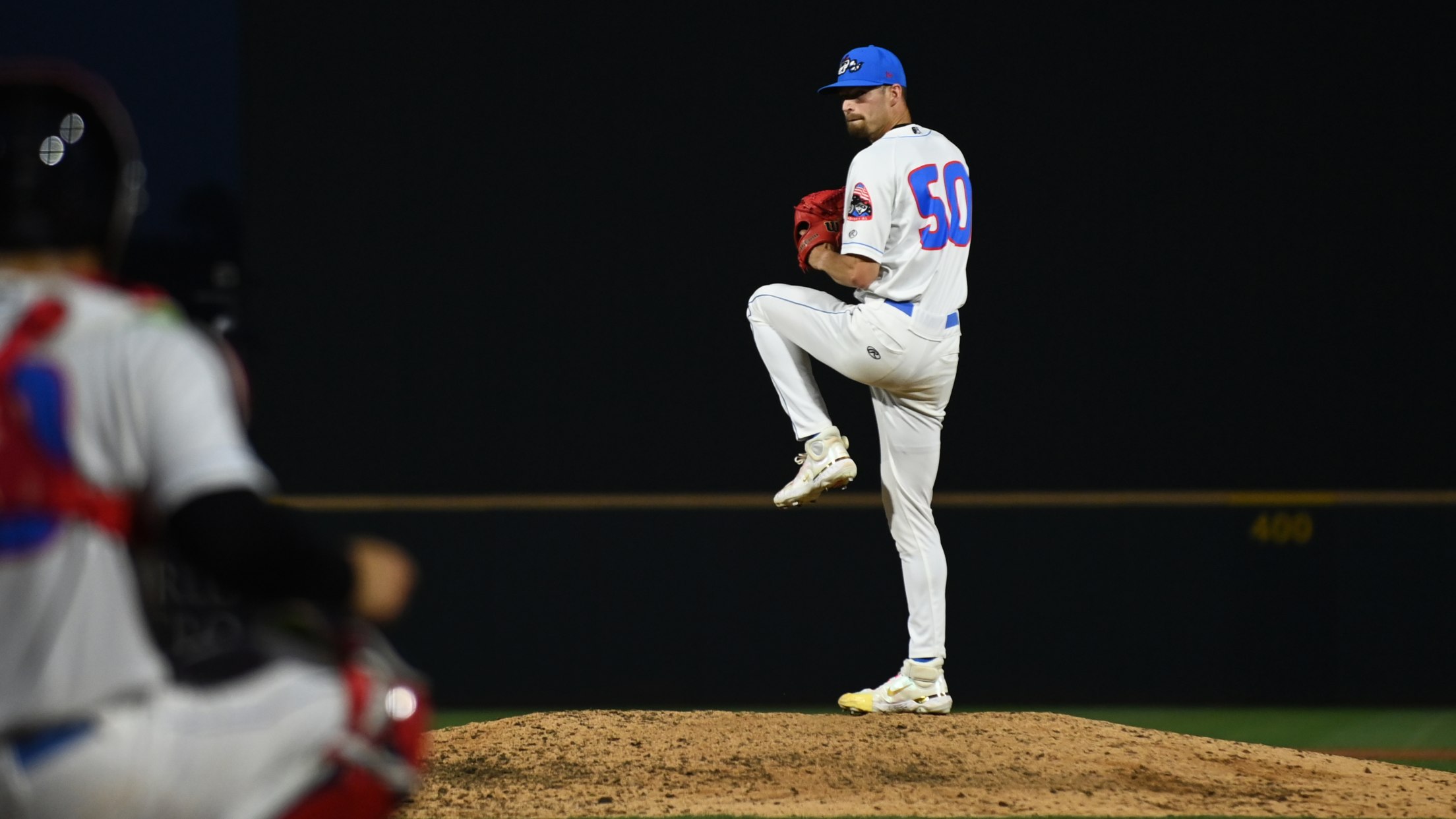 MADISON, Alabama – In a back-and-forth affair, the Rocket City Trash Pandas couldn't keep up with the Tennessee Smokies, ultimately falling 8-5 in the opener of a six-game series on Tuesday night at Toyota Field. Rocket City starter Zac Kristofak began the game in fine form, retiring the Smokies in
DiChiara Homers As Trash Pandas Fall 7-4 In Finale
Rocket City and Montgomery split six-game series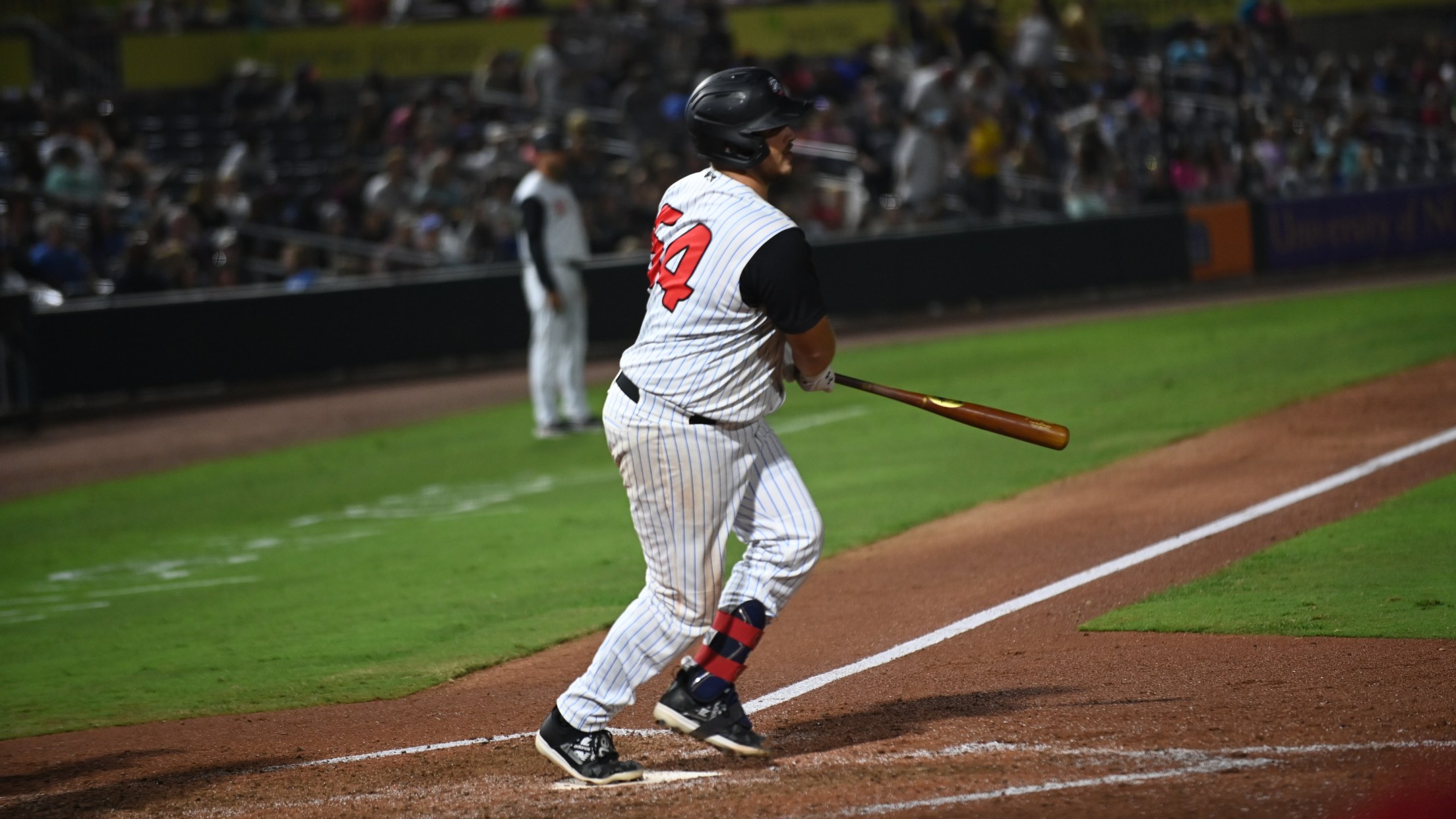 The Rocket City Trash Pandas fell behind early and attempted a comeback after a lengthy rain delay on Sunday against the Montgomery Biscuits, but ultimately came up short in a 7-4 loss in the series finale at Riverwalk Stadium. Montgomery opened the scoring in the bottom of the second against
Trash Pandas Fall To Montgomery 9-4
Rocket City fails to cut into Biscuits' lead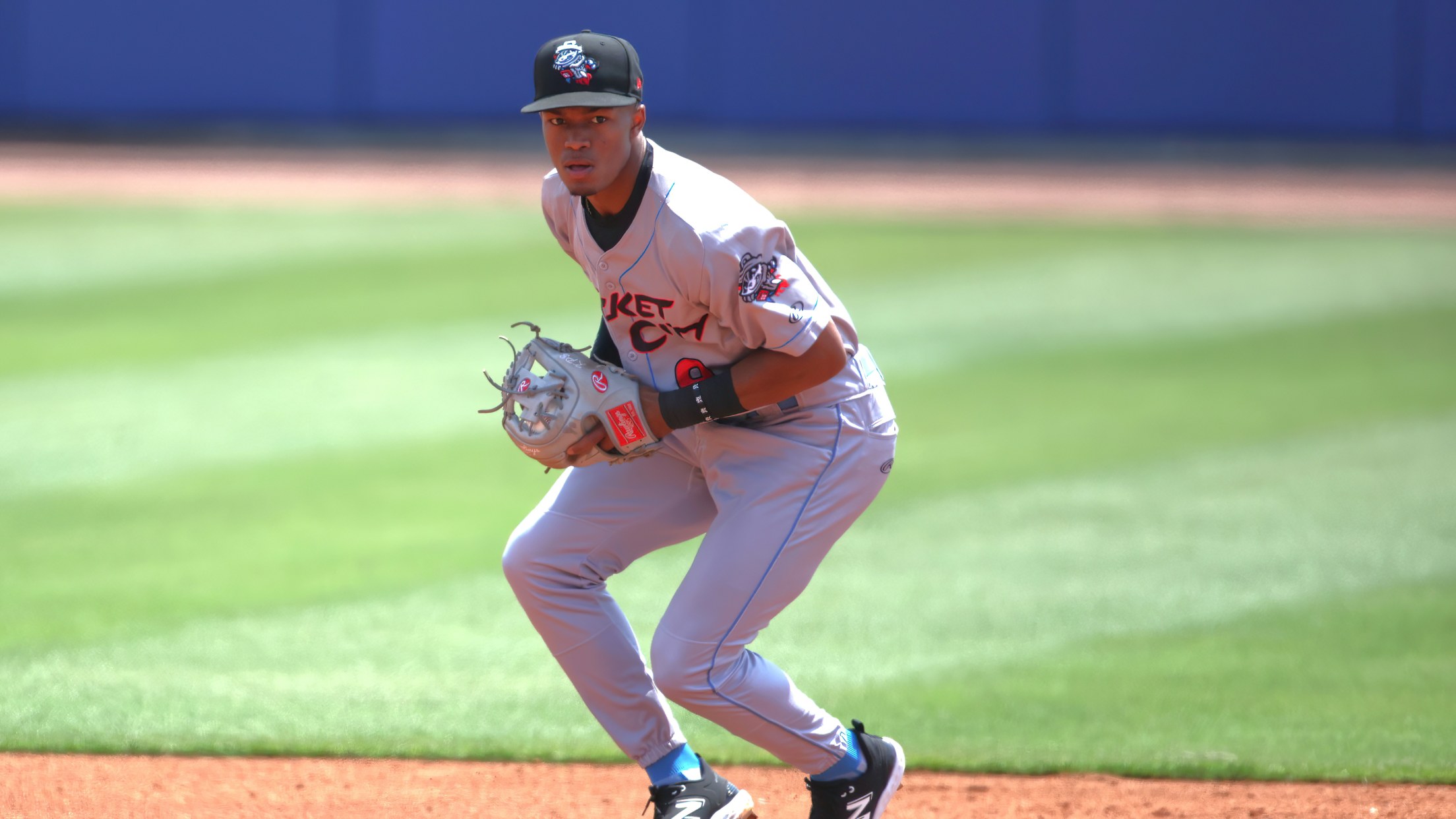 The Rocket City Trash Pandas struggle offensively on Saturday night, falling 9-4 to the Montgomery Biscuits in Riverwalk Stadium in the fifth game of a six-game series. Montgomery took the lead early in the game. Biscuit Ronny Simon hit his third home run of the season along with an RBI
Patience Pays Off For Trash Pandas In 5-3 Win
Rocket City scores three in seventh to defeat Montgomery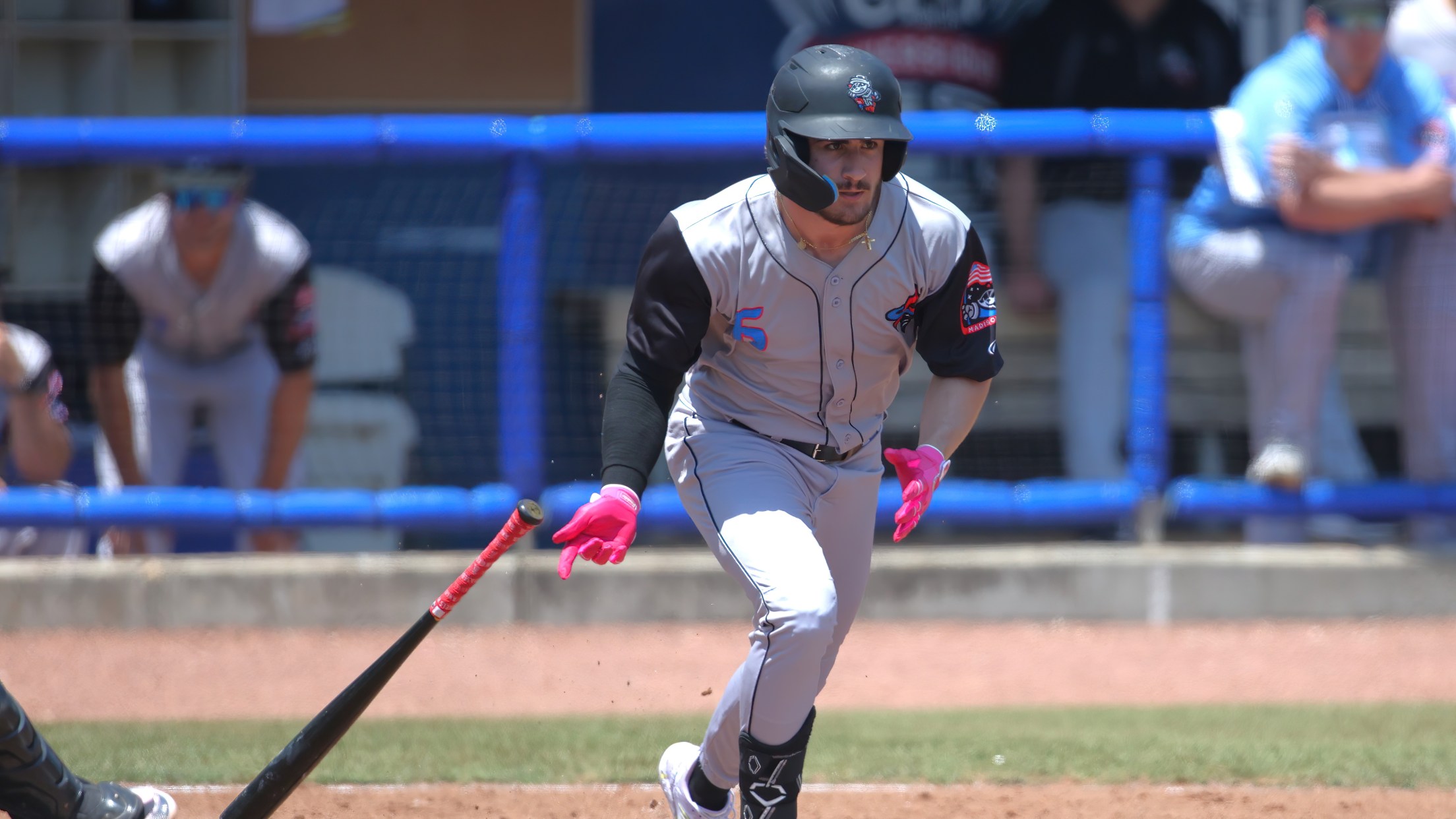 The Rocket City Trash Pandas took advantage of late mistakes from the Montgomery Biscuits to turn a deficit into a lead in an eventual 5-3 win on Friday night at Riverwalk Stadium. The win guarantees the Trash Pandas at least a split of the six-game series, with a chance to
Trash Pandas Shut Out In Montgomery 3-0
Rocket City held to two hits in loss to Biscuits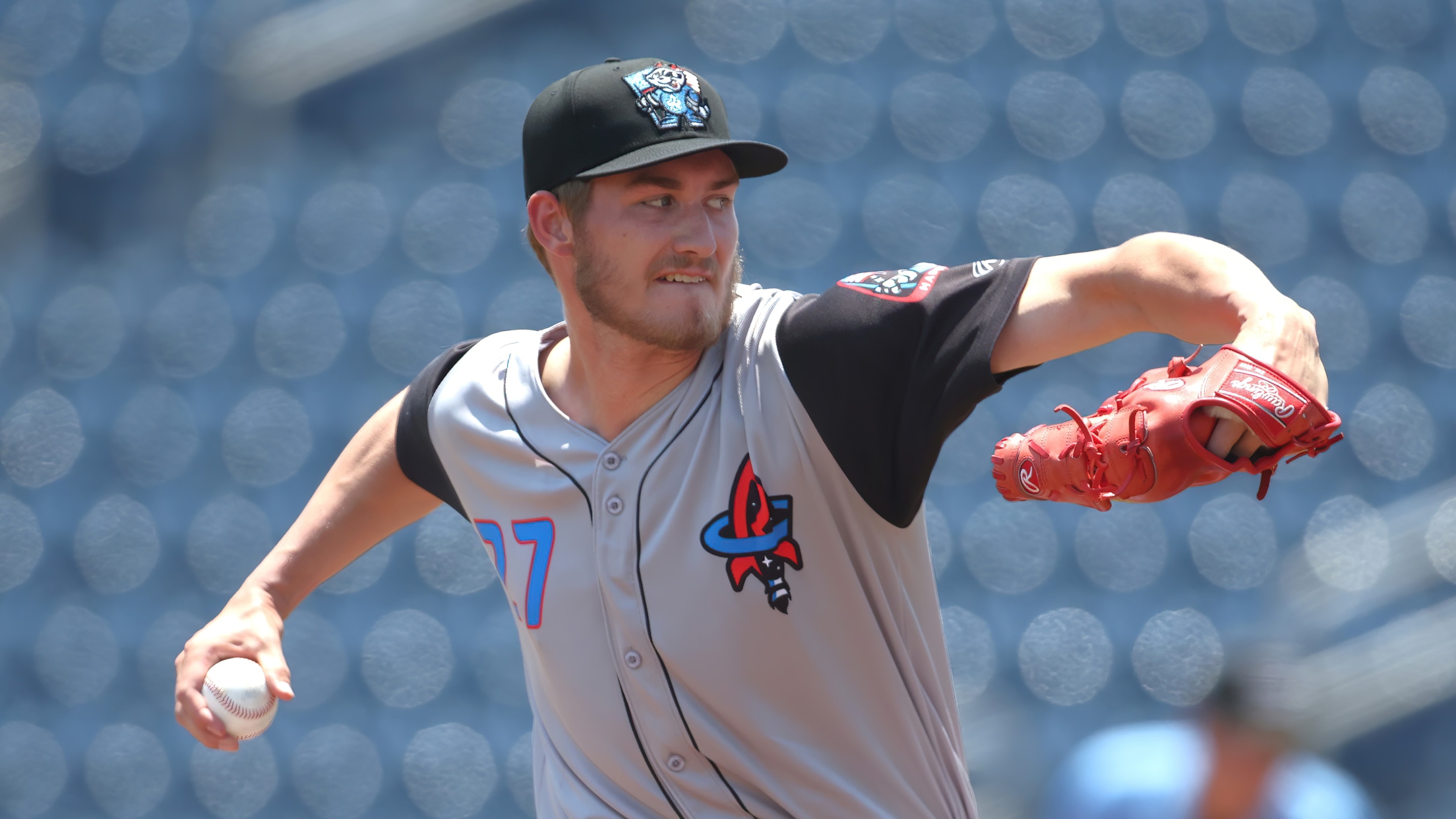 The Rocket City Trash Pandas couldn't get anything going offensively on Thursday night, falling 3-0 to the Montgomery Biscuits on Thursday night at Riverwalk Stadium in the third game of a six-game series. Rocket City was held to just two hits and one walk in the loss, with only one
Trash Pandas Take Down Biscuits in Wire-to-Wire 6-2 Win
Rocket City registers 12 hits in victory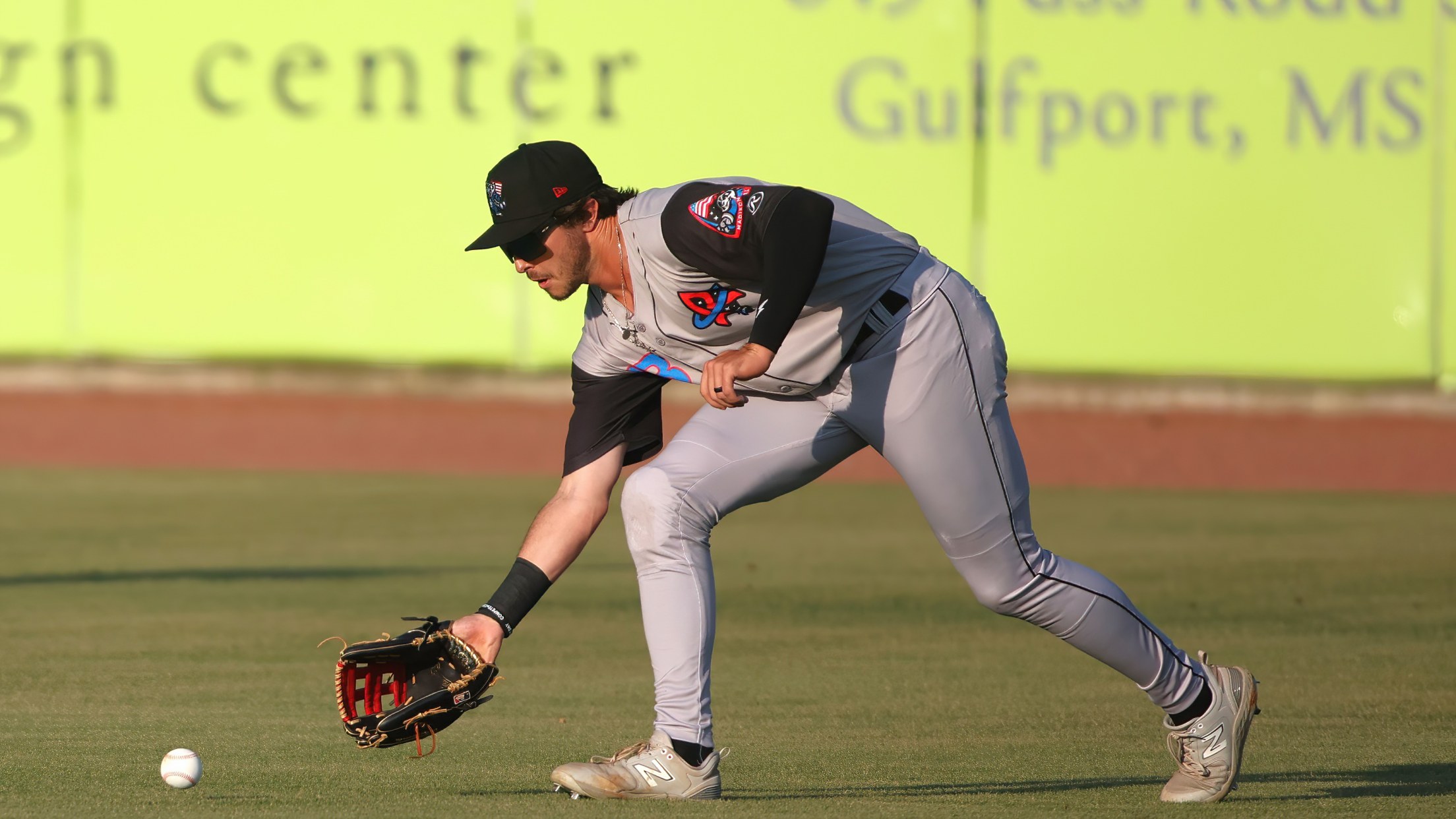 MONTGOMERY, Alabama – One night after a rollercoaster comeback, the Trash Pandas took a different path to victory on Wednesday night at Riverwalk Stadium. Rocket City jumped out to an immediate lead in the very first inning, courtesy of a two-run single from Orlando Martinez and another run batted in
Trash Pandas Erase 12-Run Deficit In Wild 15-12 Win 
Biggest offensive inning in team history fuels incredible win over Biscuits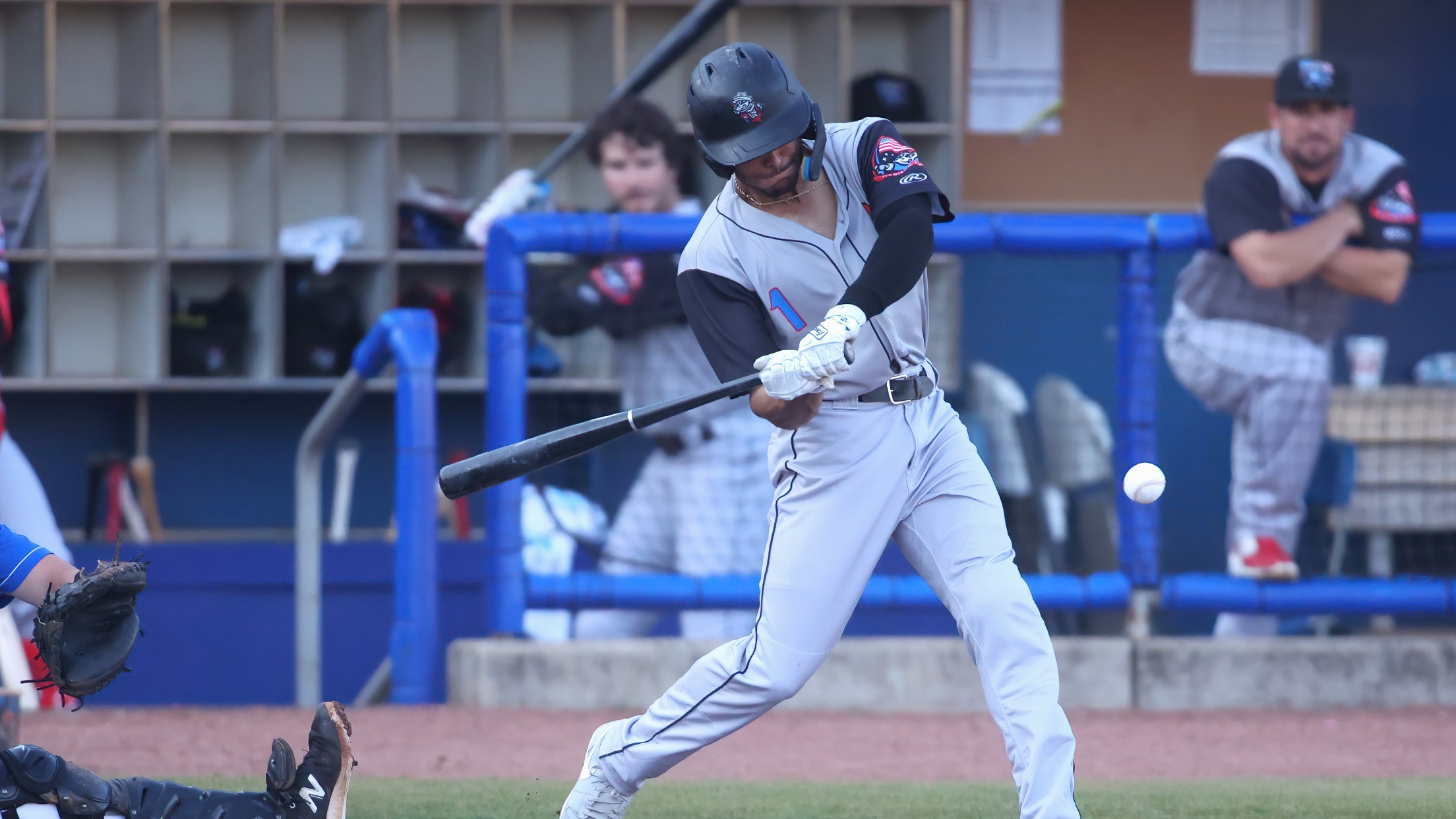 The Rocket City Trash Pandas wiped out a 12-0 deficit, storming back with the biggest offensive inning in team history to earn an improbable 15-12 win over the Montgomery Biscuits in the opener of their six-game series at Riverwalk Stadium on Tuesday night. The win was fueled by a 11-run
Trash Pandas Fall To Lookouts In Finale 5-3
Extra innings again the difference in defeat to Chattanooga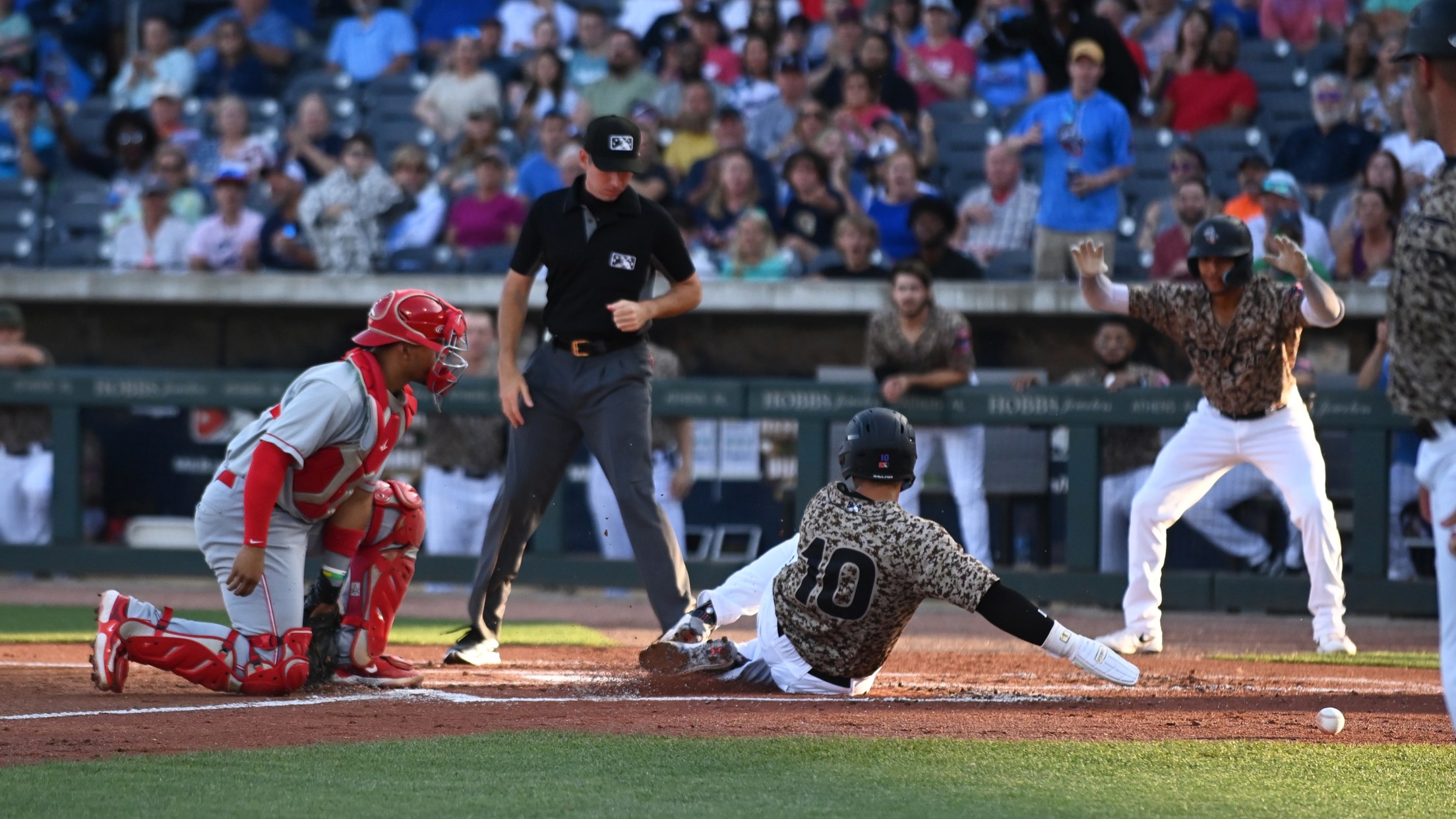 The Rocket City Trash Pandas came back late to force extra innings, but ultimately came up short in a 5-3 loss to the Chattanooga Lookouts in front of a boisterous crowd of 6,041 at Toyota Field on Sunday night. The game began like it ended for the visiting Lookouts, plating
Trash Pandas Lead From Start To Finish In 5-2 Win
Kerry goes seven strong innings in victory over Lookouts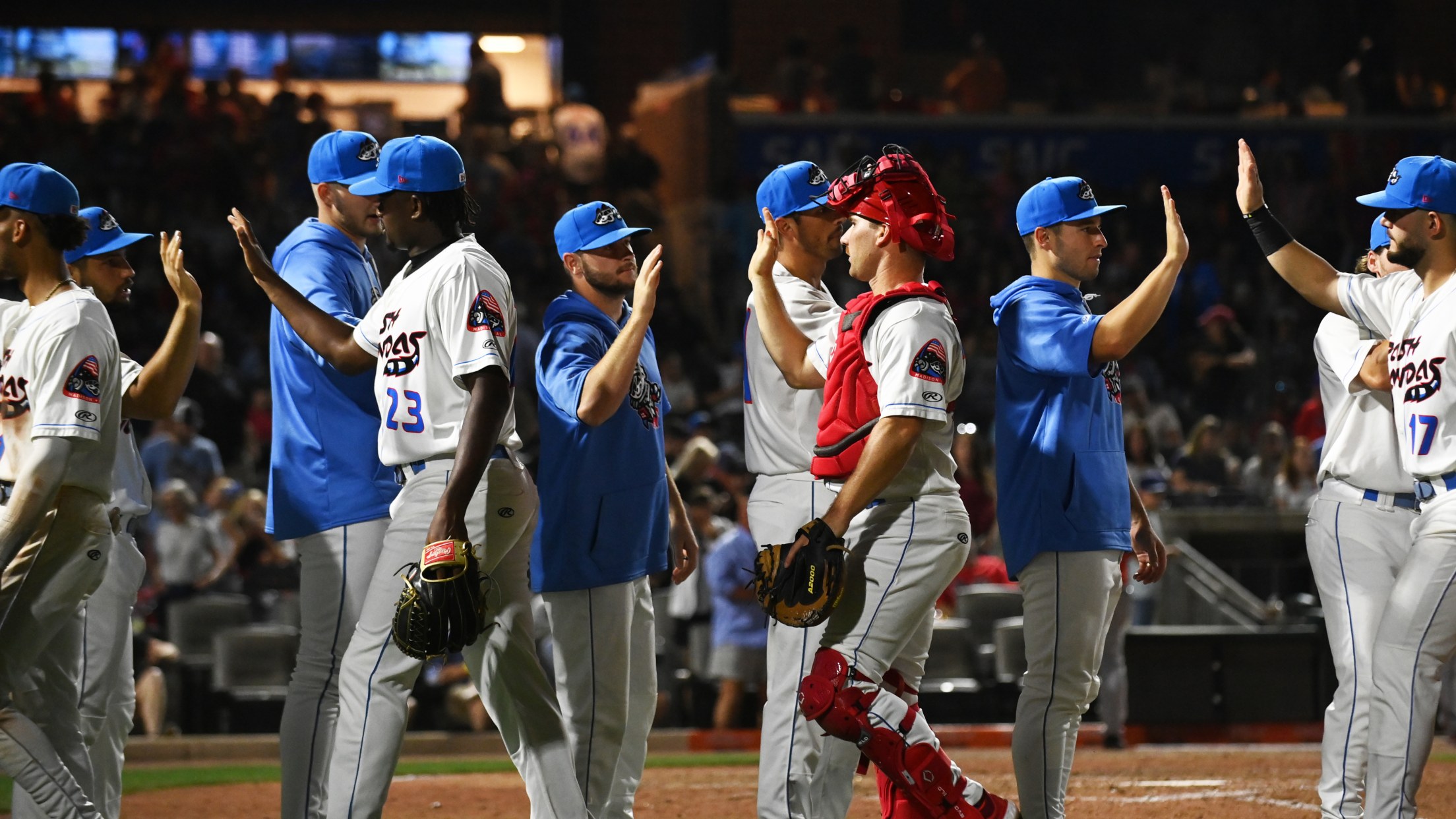 The Rocket City Trash Pandas built an early lead behind starter Brett Kerry and never looked back, defeating the Chattanooga Lookouts 5-2 in front of an energetic crowd of 5,966 at Toyota Field on Saturday night. Kerry was spectacular from the start, quickly dispatching the first three Chattanooga hitters he