Braves Walk It Off, Take Division Series Game One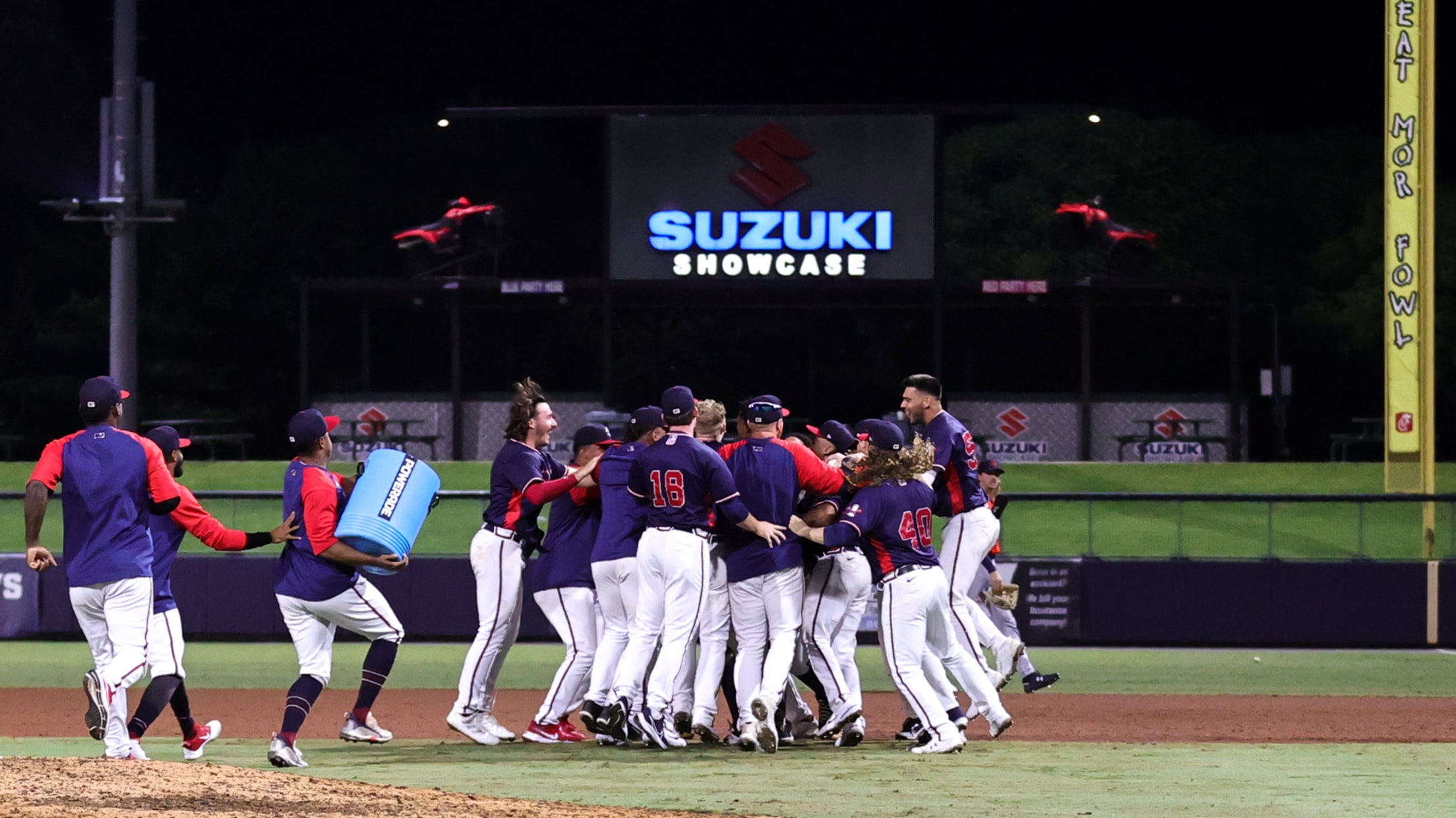 ROME, GA - For the first time since 2018, the Rome Braves found themselves in the South Atlantic League's playoffs. Their opponent in the first round would be the first-half champion Bowling Green Hot Rods. Rome would send Atlanta's No. 21 overall prospect Royber Salinas to the mound in game
ROME, GA - For the first time since 2018, the Rome Braves found themselves in the South Atlantic League's playoffs. Their opponent in the first round would be the first-half champion Bowling Green Hot Rods.
Rome would send Atlanta's No. 21 overall prospect Royber Salinas to the mound in game one against Bowling Green, and the Hot Rods would send Logan Workman to the mound to take on the Braves.
Workman and Salinas would go punch for punch in the opening frames, as the game would be scoreless through the first three frames. Salinas would end his night after turning in four and one third of an inning with three hits, one run, three walks and an even ten strikeouts.
Workman would hold the Braves hitless for five innings, strike out seven, and only walk two. The Braves would not record their first hit until the bottom of the seventh when Keshawn Ogans laid down a bunt single.
Bowling Green carried a one to zero lead headed into the bottom of the eighth thanks to a Johan Lopez double that scored Heriberto Hernandez. However, walks from Brandol Mezquita and Jacob Pearson would put two runners on with no outs. A Cal Conley ground out would move everyone up ninety feet, and a Geraldo Quintero single would plate a pair to give the Braves the lead.
Down to their last out in the top of the ninth, Bowling Green would come back to tie the game at two runs each thanks to a Abiezel Ramirez double off of Grant Holmes.
As the game headed to its extra frame, the Braves found themselves in prime position to take game one with the automatic runner on second. Although Kadon Morton and Jacob Pearson would go down in order to start the inning, Atlanta's No. 14 overall prospect Cal Conley would come through in the clutch.
In the bottom of the tenth, Cal Conley would hit a ground ball to second baseman Abiezel Ramirez. Ramirez would sail the throw and Brandol Mezquita would score from second to give the Braves the win.
After taking game one by a final score of three runs to two, the series now shifts to Bowling Green on Thursday. The Rome Braves only need one more win to advance to the South Atlantic League Championship Series.
Game two of the Divisional Series will be on Thursday September 15th, with first pitch scheduled for 6:35 CT, 7:35 ET. Luis De Avila is the scheduled starter for the Braves in game two.