Five-Run Innings Provide Offense for Cats in Win Over Rainiers
Top Third of Lineup Combines for Nine Hits, Nine RBI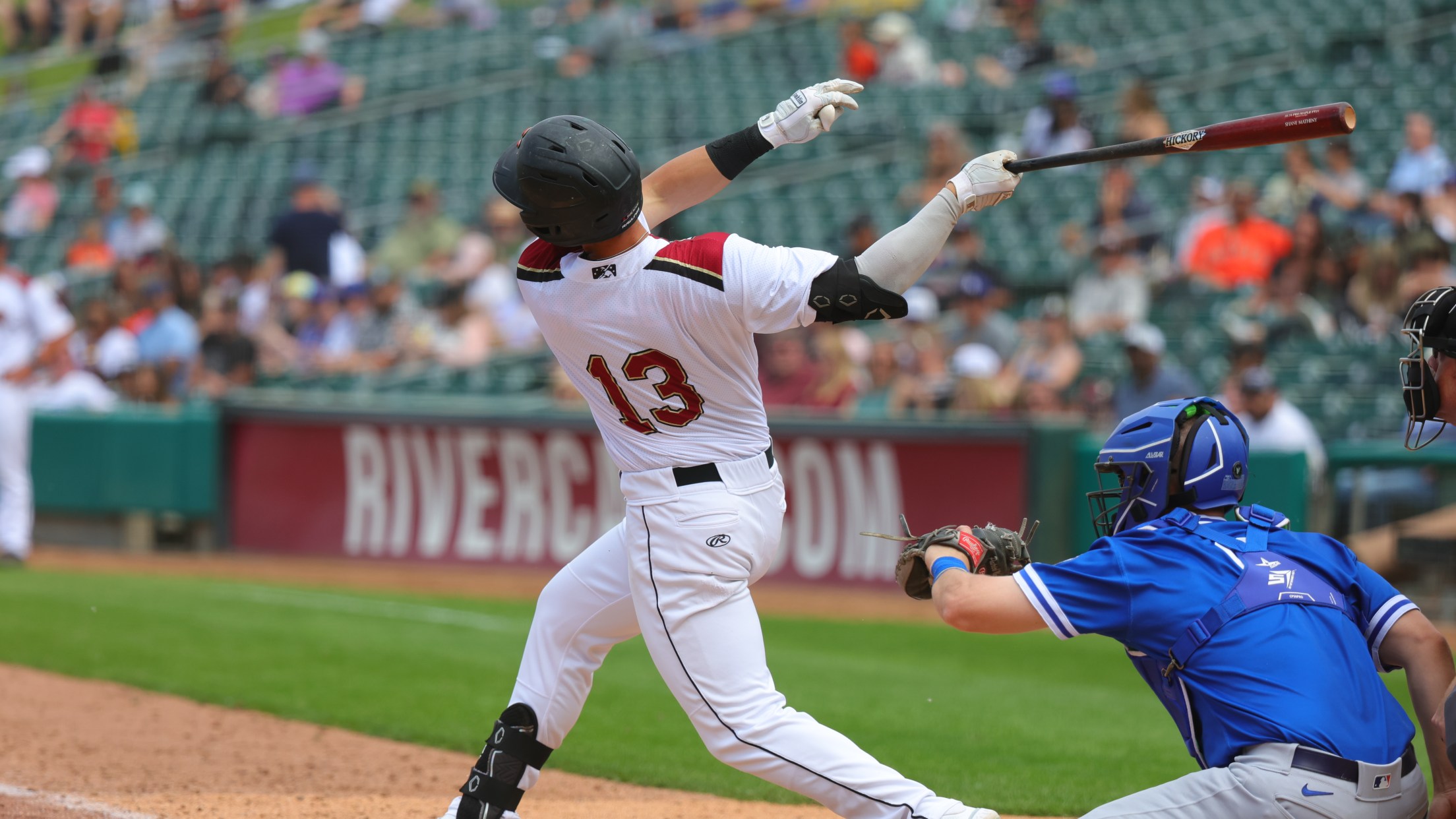 WEST SACRAMENTO, Calif. – Two innings contained all the damage for the Sacramento River Cats on Friday, producing a pair of five-run innings that included a towering home run by David Villar, who drove in five RBI on the night, as Sacramento went on to top the Tacoma Rainiers by
Matos, Nottingham Do Damage for Cats in 7-3 Win Over Rainiers
Each Record Four Hits Including Home Run, Stotman Goes Five Innings for Win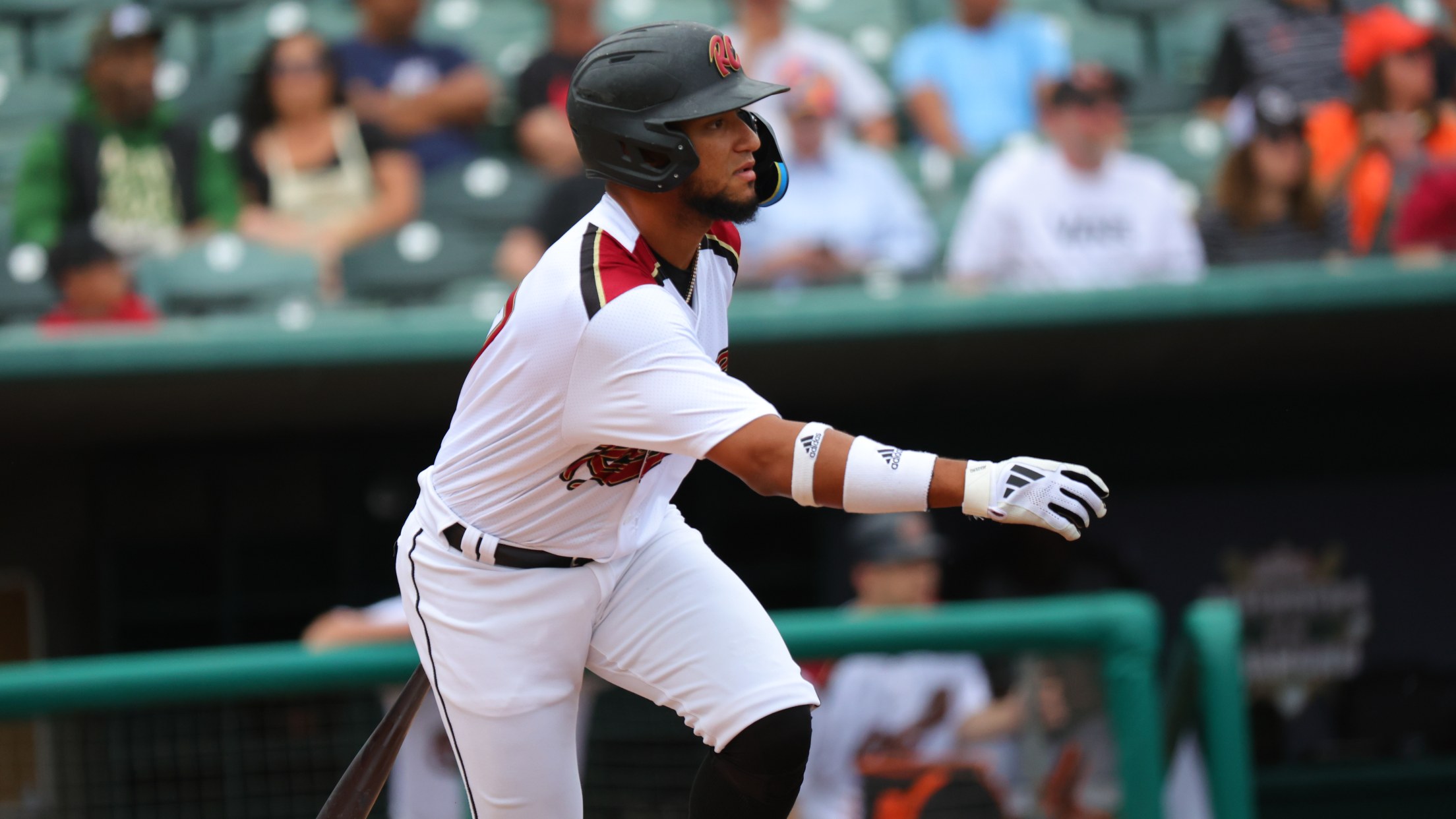 WEST SACRAMENTO, Calif. – Half of the 16 hits by the Sacramento River Cats in their Thursday contest came from the duo of Luis Matos and Jacob Nottingham, as the pair produced four hits with one home run apiece to help power Sacramento past the Tacoma Rainiers, 7-3. For the
Walk Off Sees Tacoma Even Series with Sacramento
Villar Drives in Three Runs, Offense Draws Season-High 13 Walks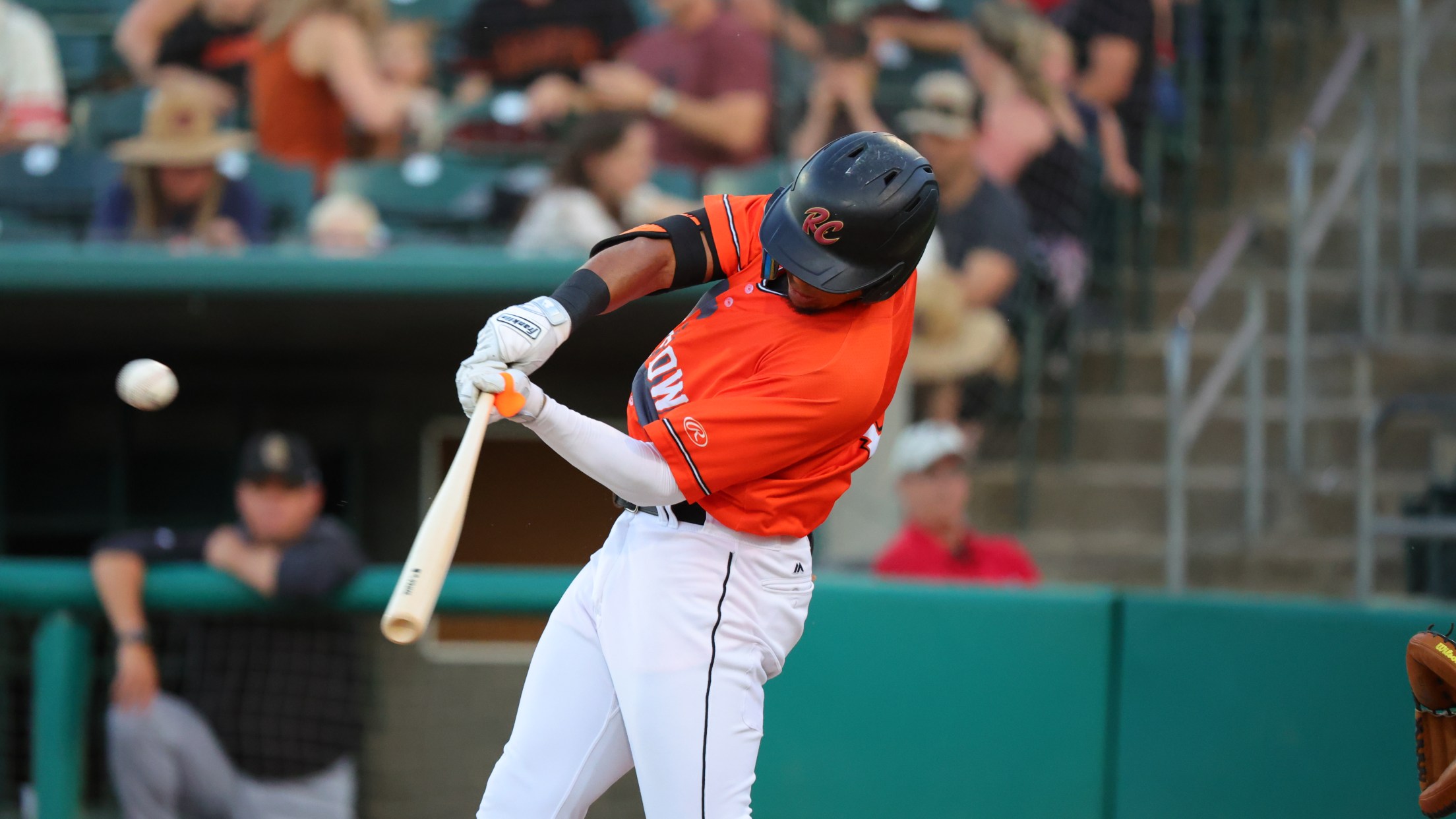 WEST SACRAMENTO, Calif. – Twice the Sacramento River Cats were one out away from taking a 2-0 series lead in a six-game set over the Tacoma Rainiers, but Tacoma generated a rally each time that powered them back to a 7-6 walk-off victory in 10 innings. Each team put a
Sacramento Starts Series Strong Against Tacoma, 4-1
Pitching Staff Shines with 12 Strikeouts, Genoves Drives Home Two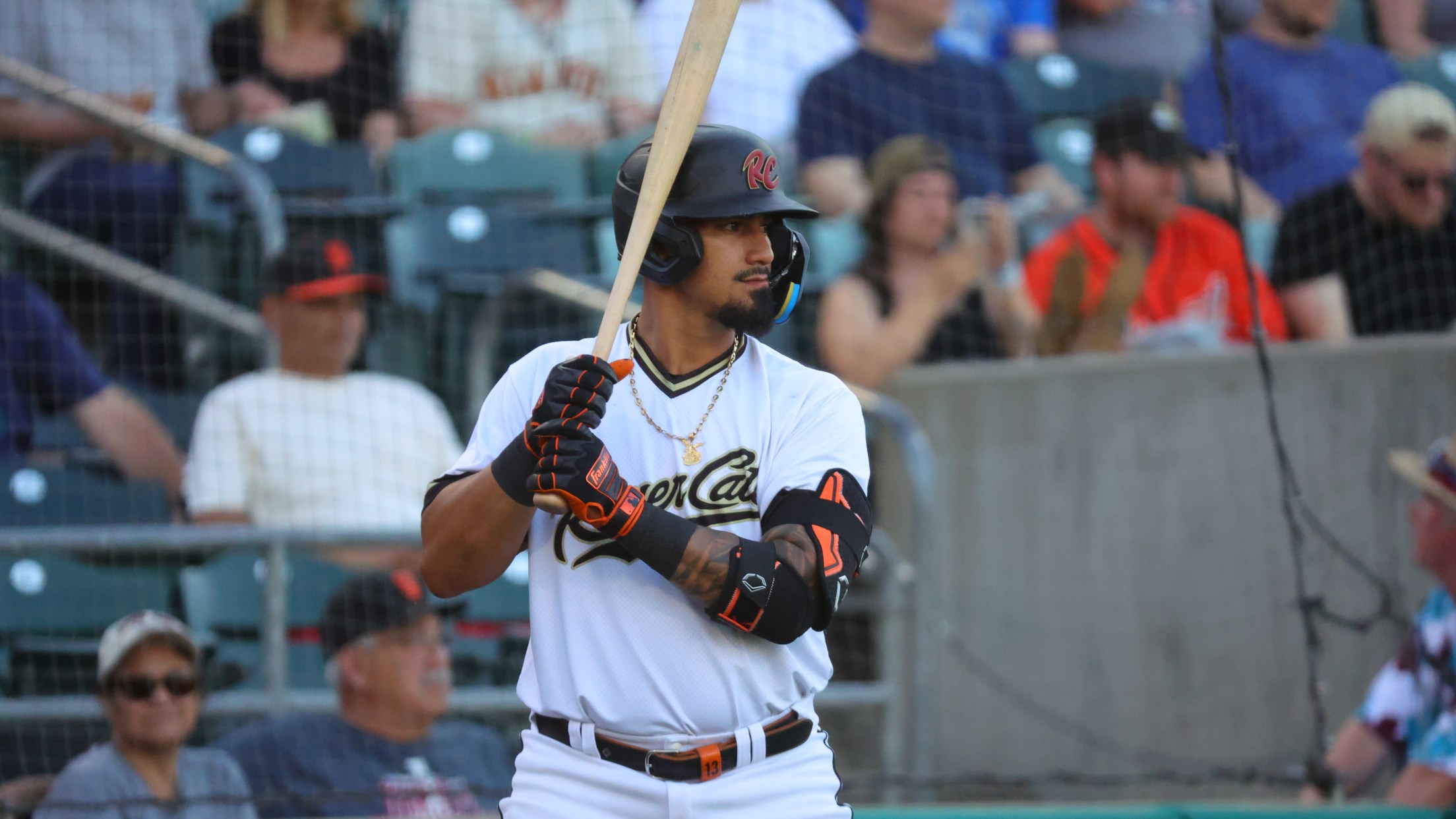 WEST SACRAMENTO, Calif. – Starting the series on an impressive note, the Sacramento River Cats offense totaled 12 hits including a key two-run double from Ricardo Genoves while the pitching staff combined for 12 strikeouts started by the effort of Keaton Winn, leading from start to finish in the series
Harrison Earns Second PCL Pitcher of the Week Honor in May
Southpaw Combines for 14 Strikeouts in Two Starts Against Oklahoma City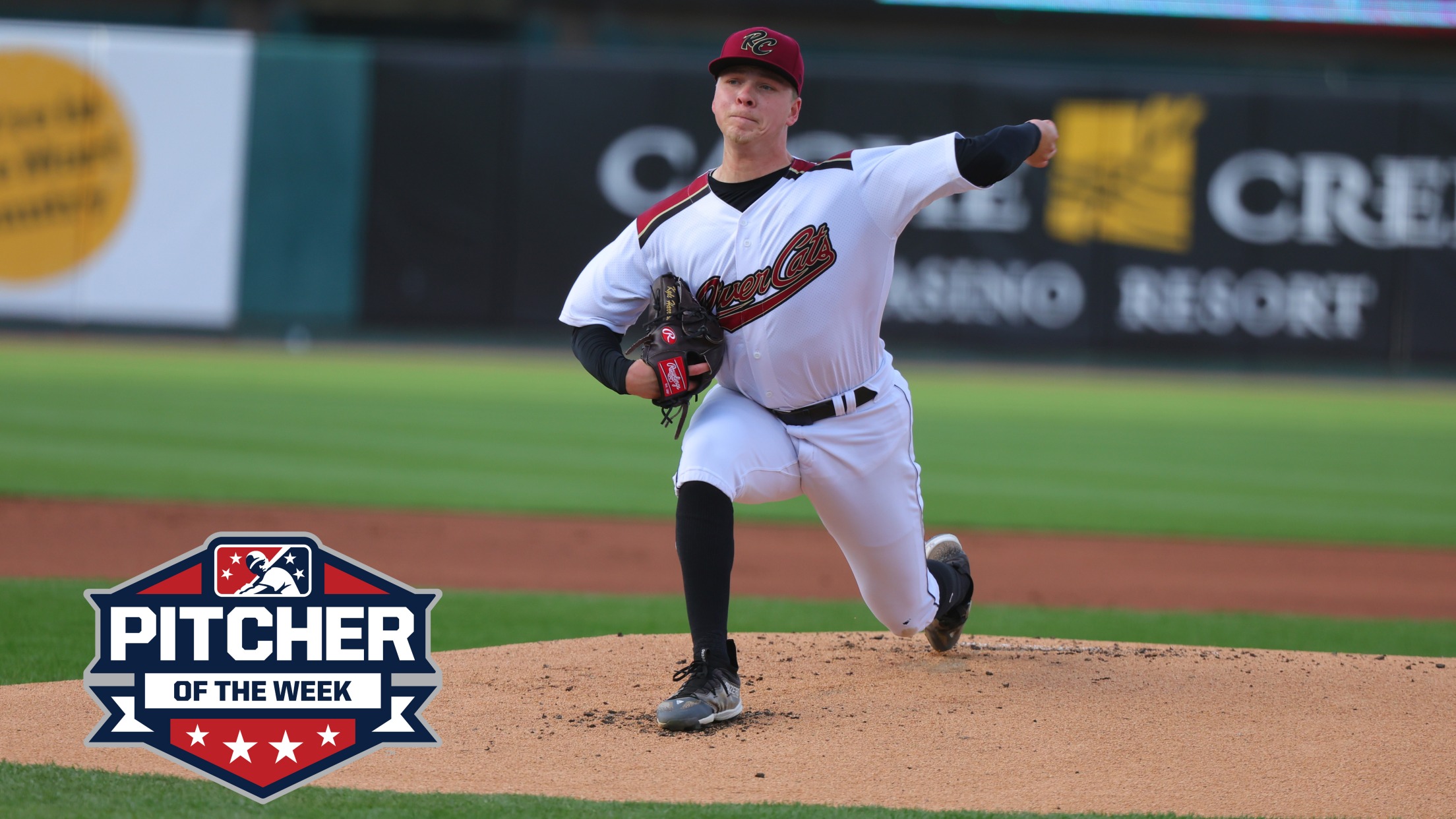 WEST SACRAMENTO, Calif. — Sacramento River Cats left-handed pitcher and San Francisco Giants top pitching prospect Kyle Harrison was named the Pacific Coast League Pitcher of the Week for the week of May 22-28. Over the last seven days the San Jose, Calif. native made two starts against the Oklahoma
Sacramento Nearly Splits Series, but Dodgers Take Finale
Nottingham Produces Second Multi-Hit Game, Wilson Blasts Sixth Homer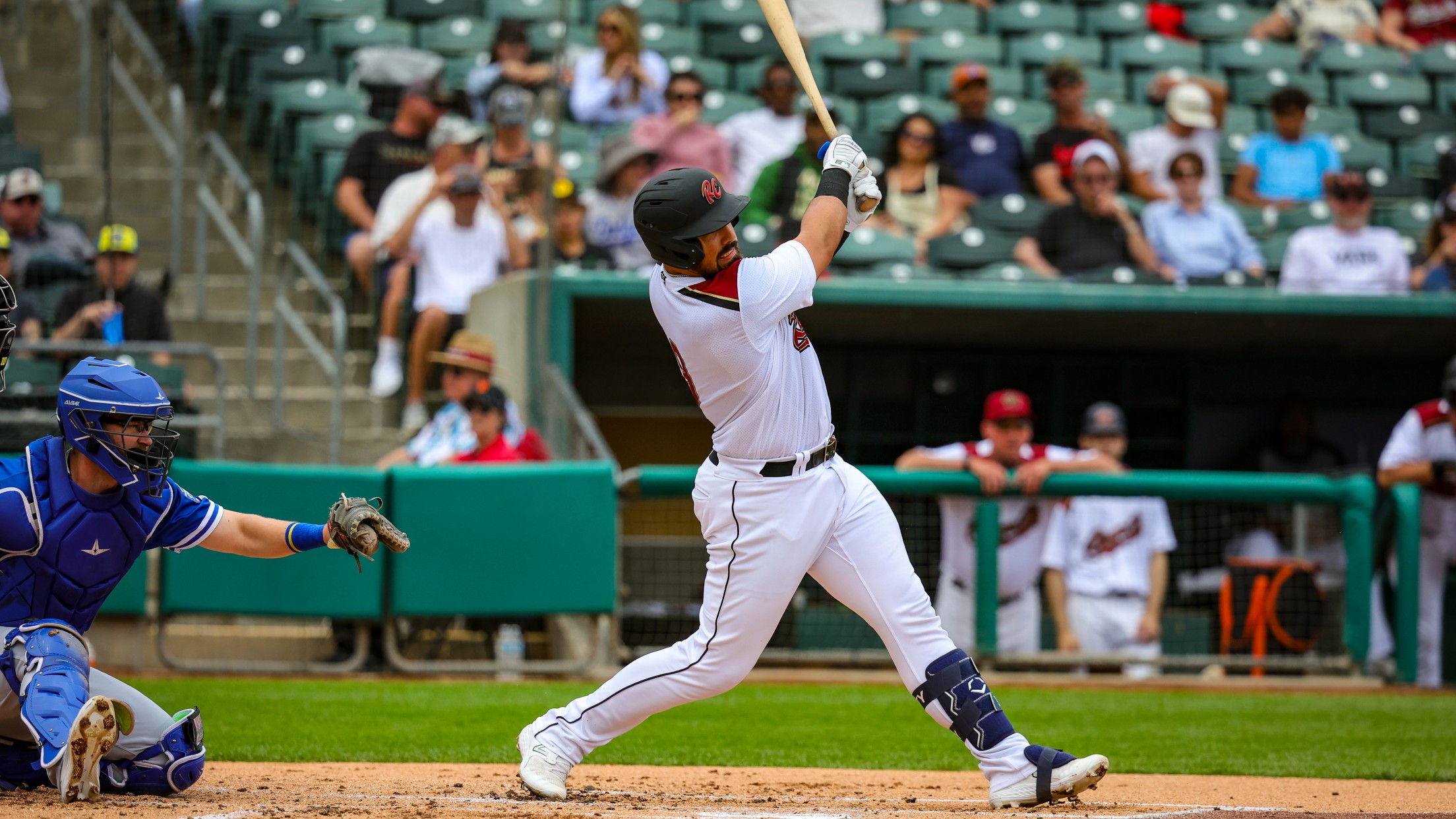 WEST SACRAMENTO, Calif. – Run-scoring hits in the third and fifth innings had the Sacramento River Cats ahead of the top team in the Pacific Coast League until the seventh, when the Oklahoma City Dodgers pushed across runs in each of the final three frames to snatch a series win
Fitzgerald the Hero, Doubles to Help River Cats Top Dodgers
Bullpen Combines for Five Scoreless Frames in Victory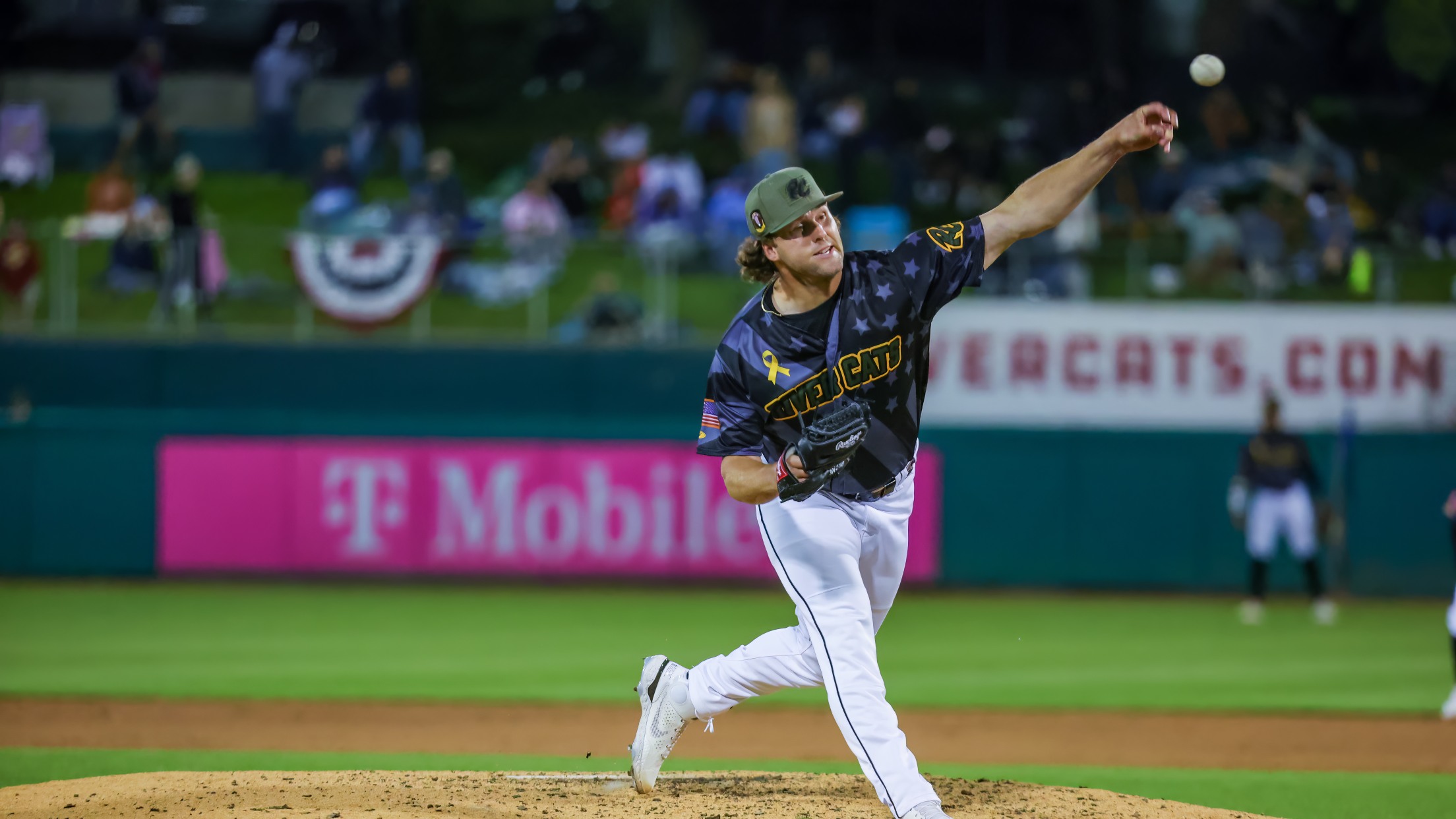 WEST SACRAMENTO, Calif. – For nearly each of the beginning seven innings on Friday, the Sacramento River Cats had runners on base but could not push across a run. That was, until the home half of the eighth when Tyler Fitzgerald came up clutch once again this season thanks to
River Cats Draw Level Late, But Dodgers Squeeze Out Victory
Nottingham Posts Multi-Hit Game in Sacramento Debut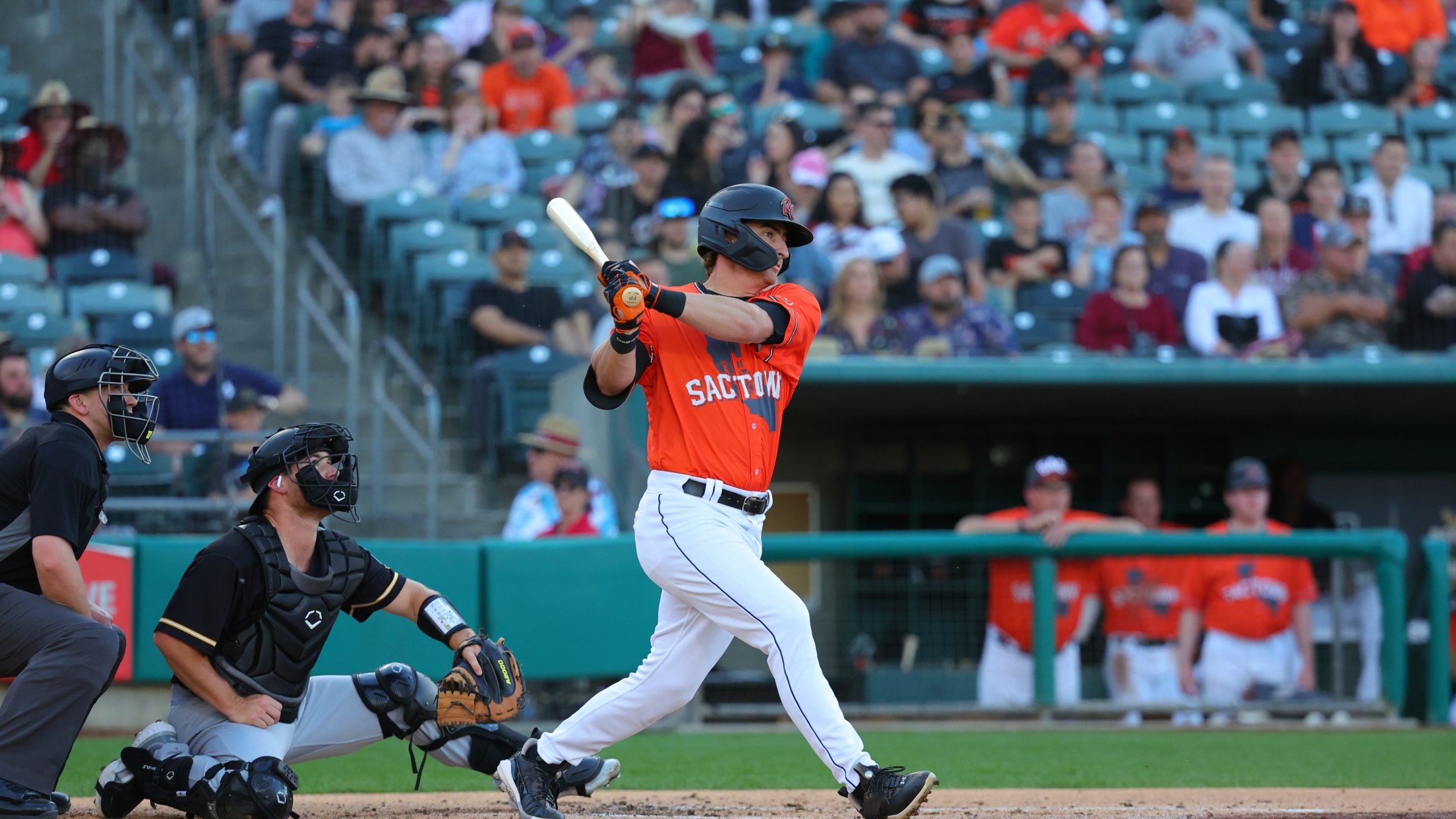 WEST SACRAMENTO, Calif. – The Sacramento River Cats leveled their Friday night contest against the Oklahoma City Dodgers during the seventh inning, but a sacrifice fly in the ninth gave Oklahoma City just enough to steal game four of the six-game series by a 5-4 final. Two-out magic was the
Homers Hinder Cats in Loss to Dodgers
Wilson Homers, Matos Reaches Base Four Times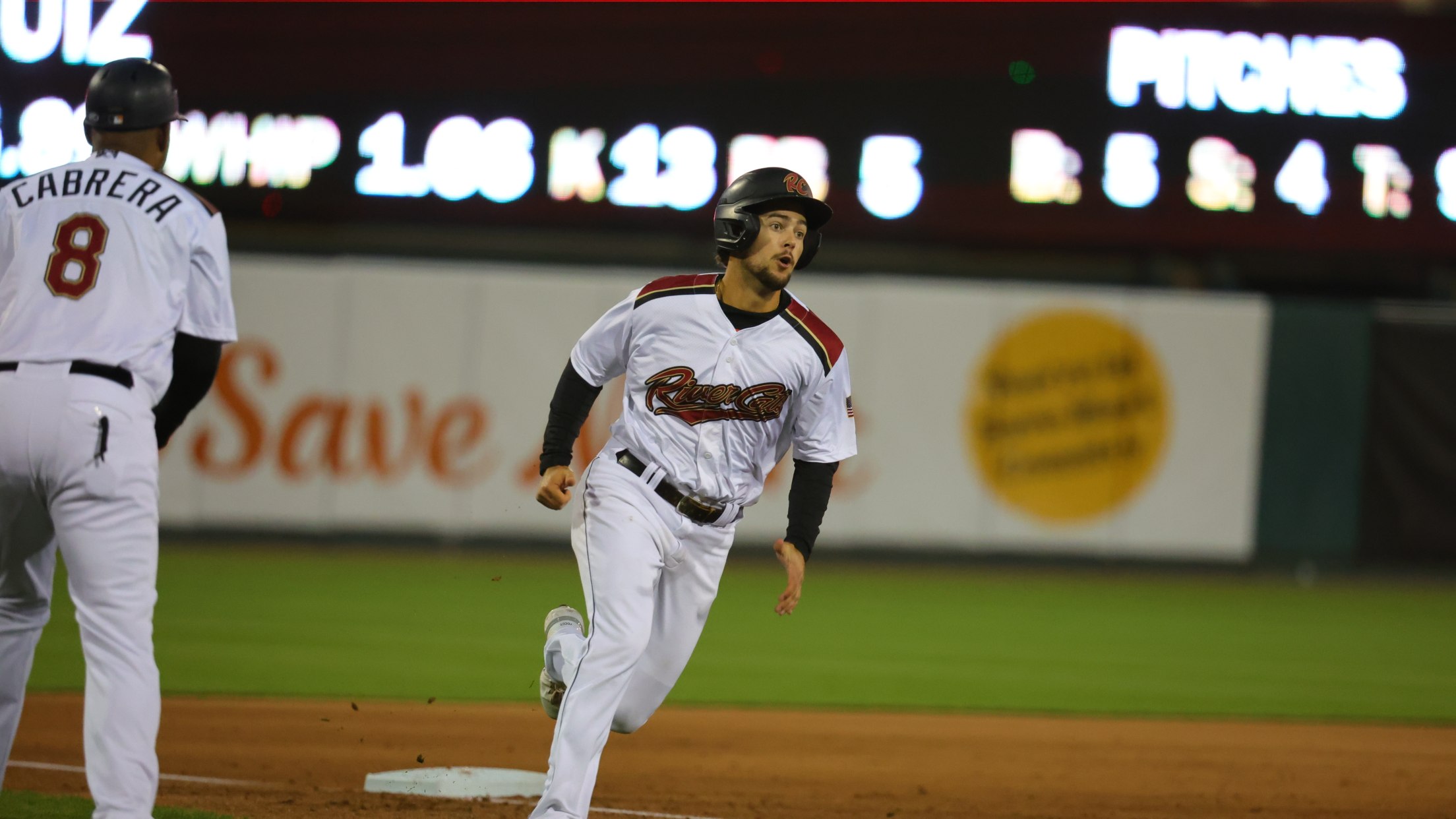 WEST SACRAMENTO, Calif. – Seeking to snatch consecutive victories against the top team in the Pacific Coast League after a walk-off victory 24 hours ago, the Sacramento River Cats had an early lead against the Oklahoma City Dodgers after scoring in their first trip to the dish, but three multi-run
River Cats Complete Comeback, Walk Off Over Dodgers
Genoves Delivers Clutch Three-Run Homer, Villar Drives in Winning Run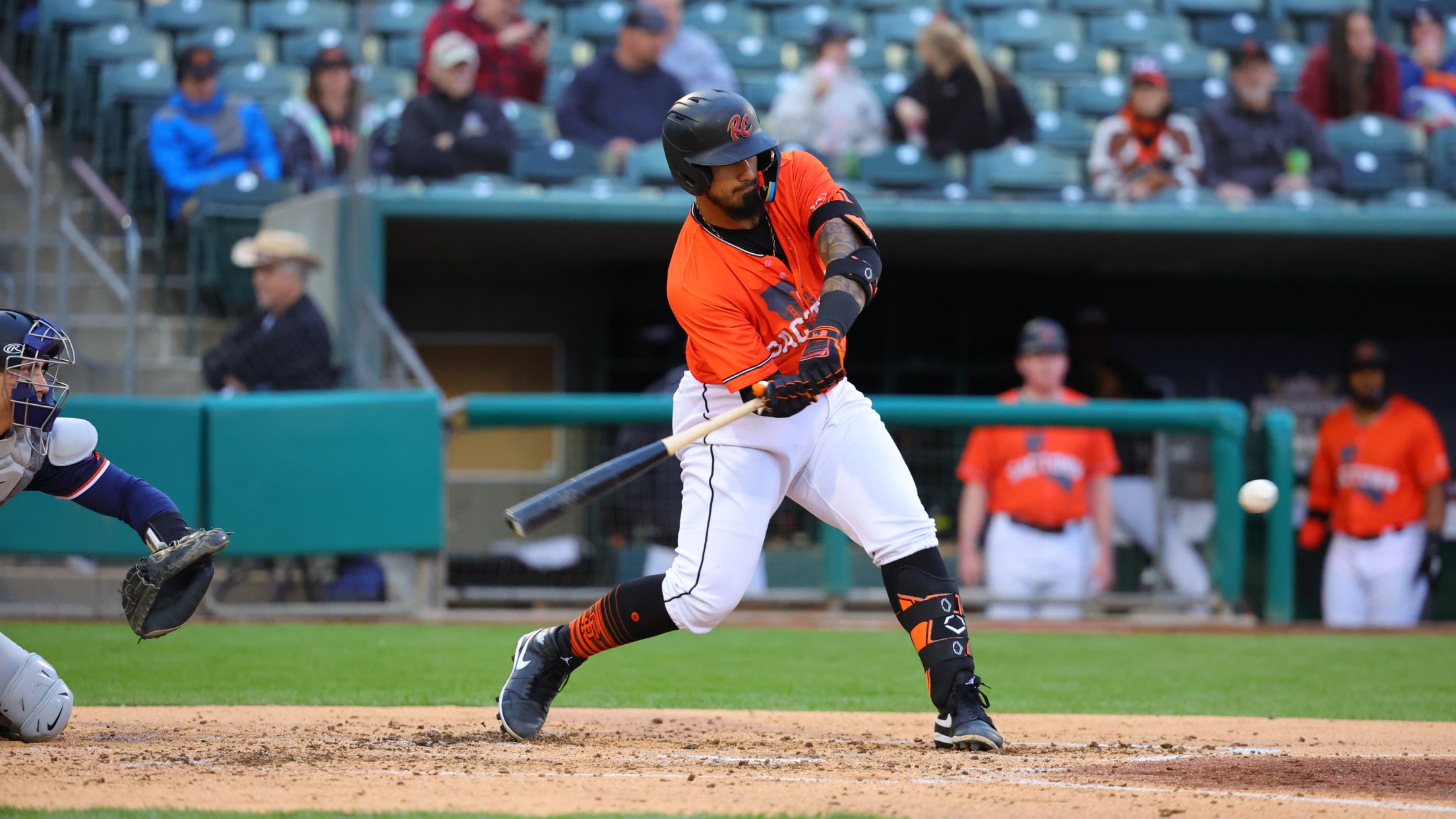 WEST SACRAMENTO, Calif. – Wednesday night saw the Sacramento River Cats snap their three-game skid, storming back against the Oklahoma City Dodgers with five unanswered runs starting in the seventh before ultimately walking off as winners for the fourth time this season in a 6-5 decision that took 10 innings.
Sacramento Leads Until Late, Dodgers Take Series Opener
River Cats Homer in Eighth Straight Contest while Pitchers Strike Out 17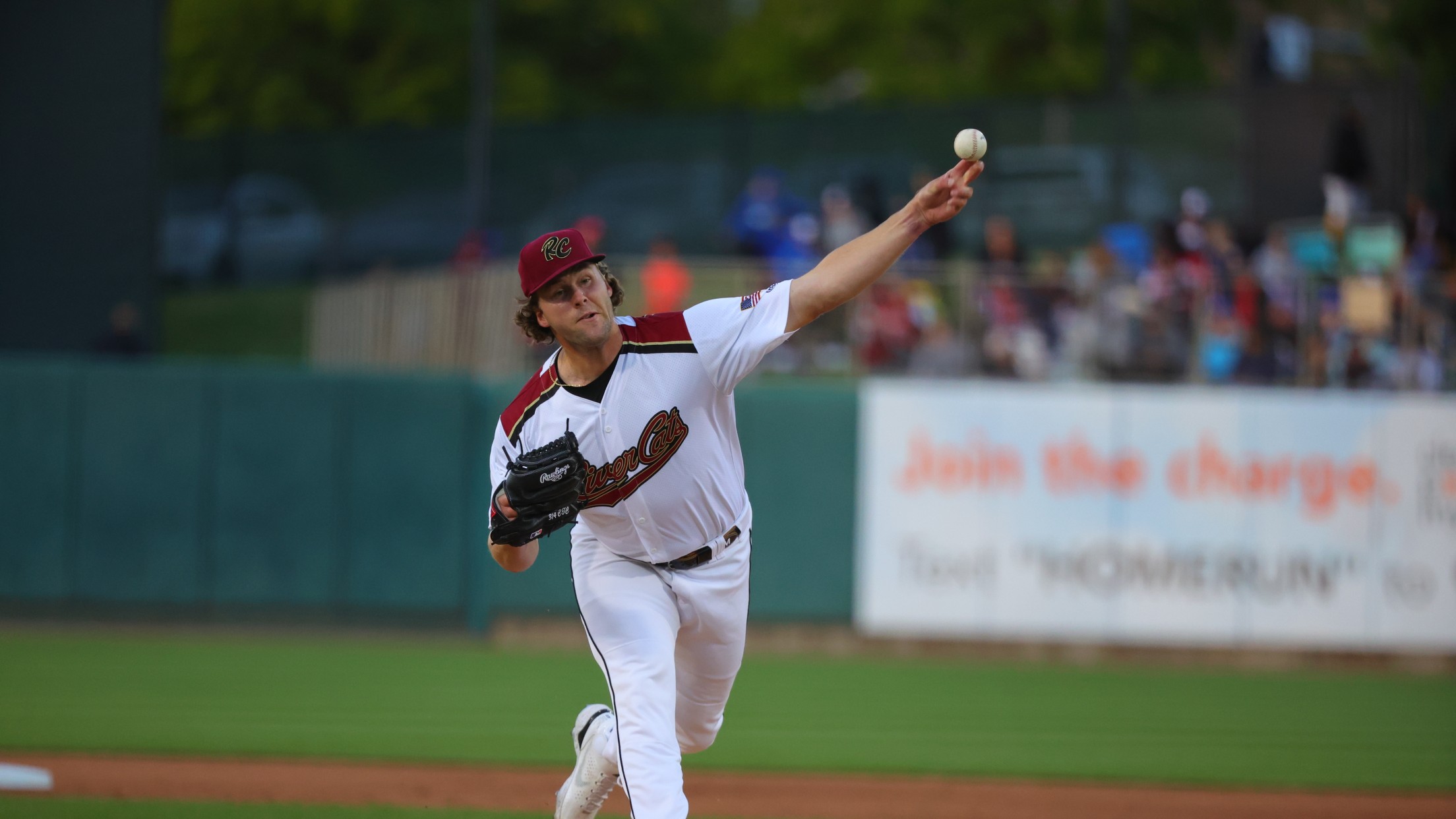 WEST SACRAMENTO, Calif. – The Sacramento River Cats led the majority of the series opener against the Oklahoma City Dodgers thanks to big hits from Matt Beaty and Isan Diaz, but a timely rally for Oklahoma City in the eighth spurred them to take game one from Sacramento by a
Homer Streak Continues but River Cats Drop Finale to Aces
Diaz, Beaty Contribute Pair of Two-Run Blasts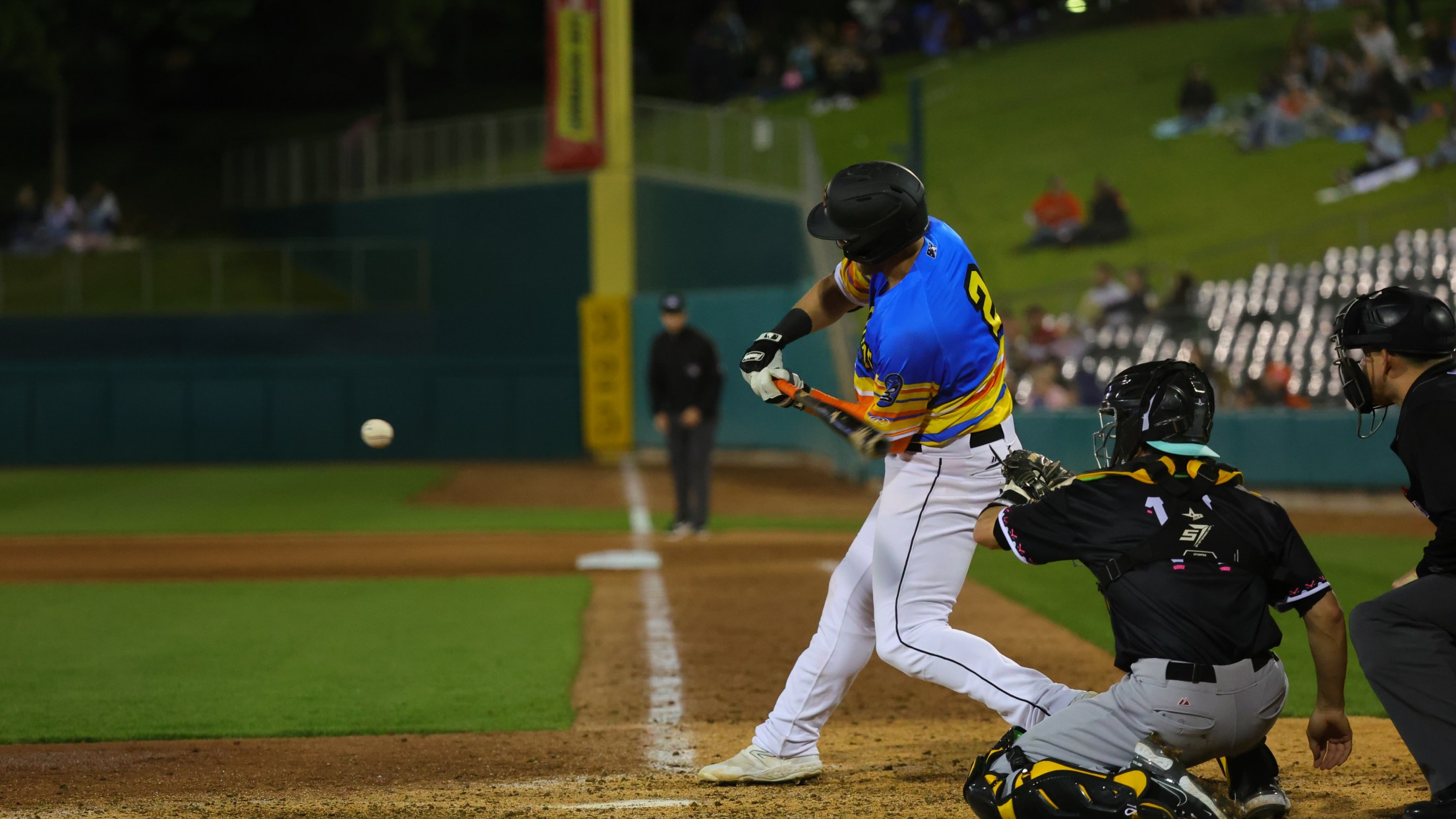 RENO, Nev. – Sunday's series finale between the Sacramento River Cats and the Reno Aces swung back-and-forth in the early innings and contained explosive offense, including a massive two-run shot in the 2023 debut from Isan Diaz, until a hailstorm called an end to the contest in the seventh inning
River Cats Homer Again but Aces Prevail
Wilson's Ninth-Inning Blast Marks Sixth Straight Game for Sacramento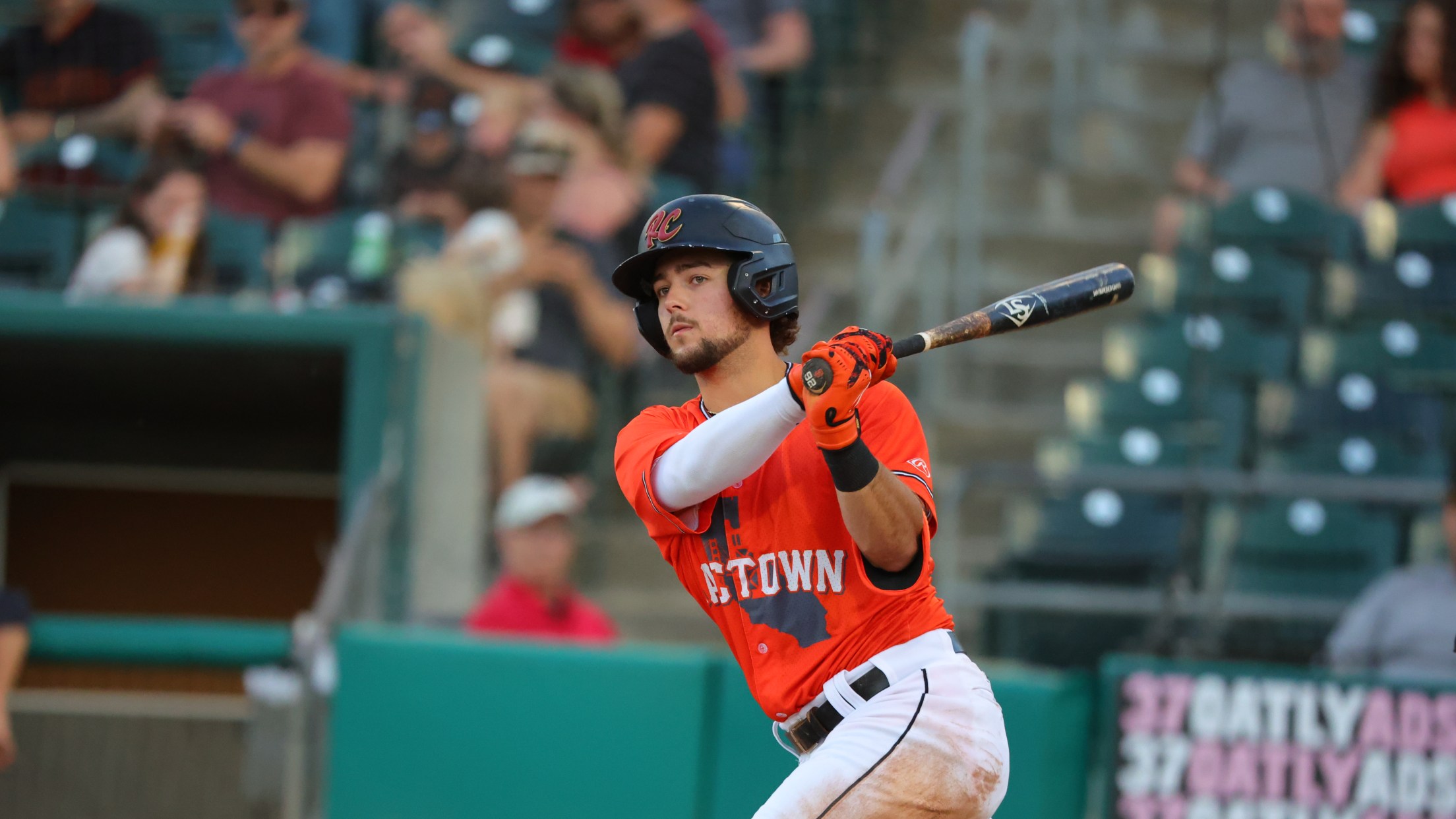 RENO, Nev. – An early run helped the Sacramento River Cats hold the first edge in Saturday's showdown with the Reno Aces, but despite Sacramento homering in a sixth straight game, Reno scored 11 unanswered runs which helped power them past the River Cats by a 17-3 final. Scoring first
Three Homers Power River Cats Past Aces 7-3
Coulter Generates First Multi-Homer Game This Season, Matos Collects Three Hits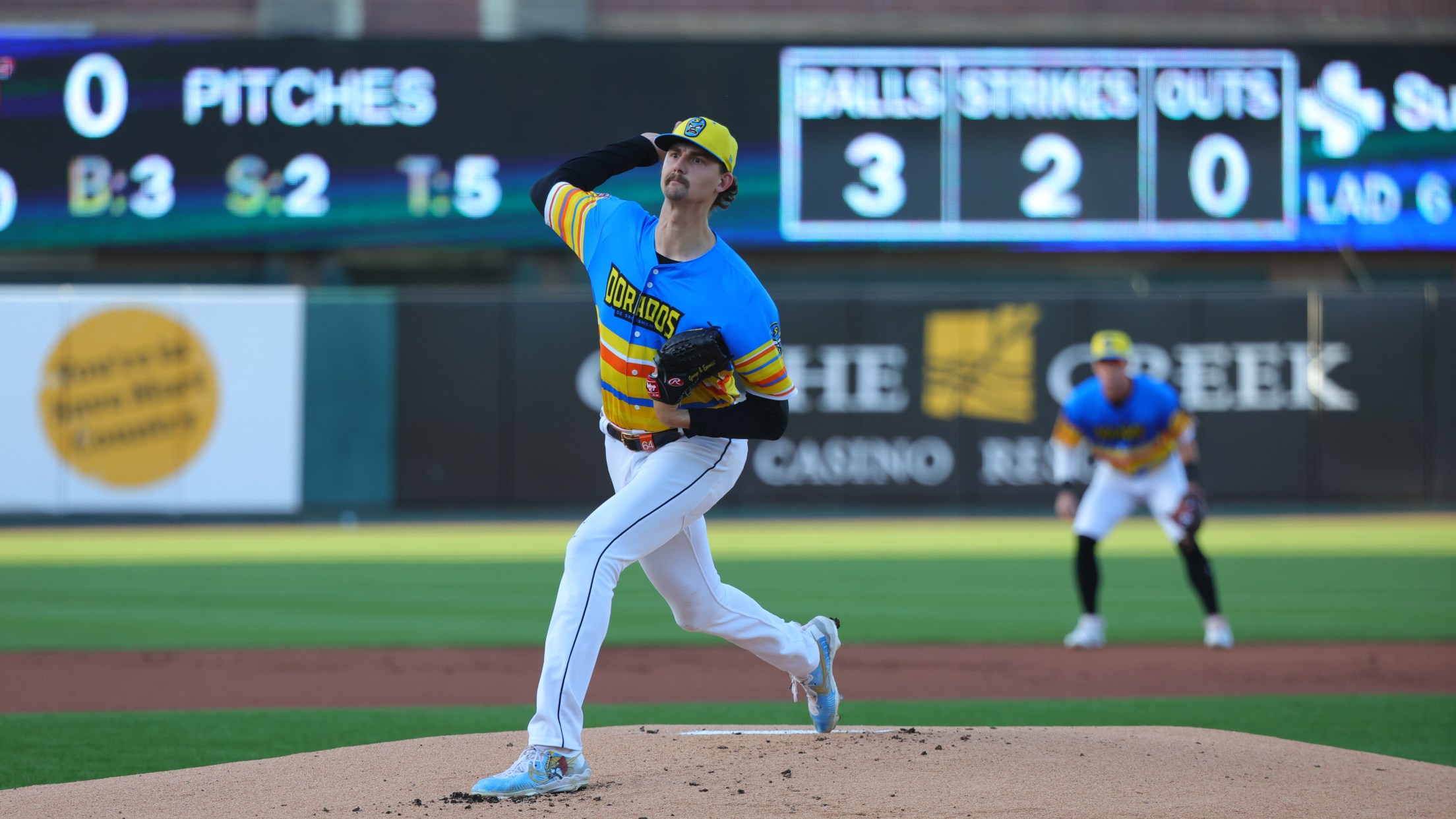 RENO, Nev. – For the third time this season the Sacramento River Cats bashed three home runs, two of which came from the Bat of Clint Coulter, helping the River Cats snap a three-game losing streak at the hands of the Reno Aces with a 7-3 victory on Friday night.
Beaty Blasts Third Homer but Aces Top Cats
Four River Cats Earn Multi-Hit Games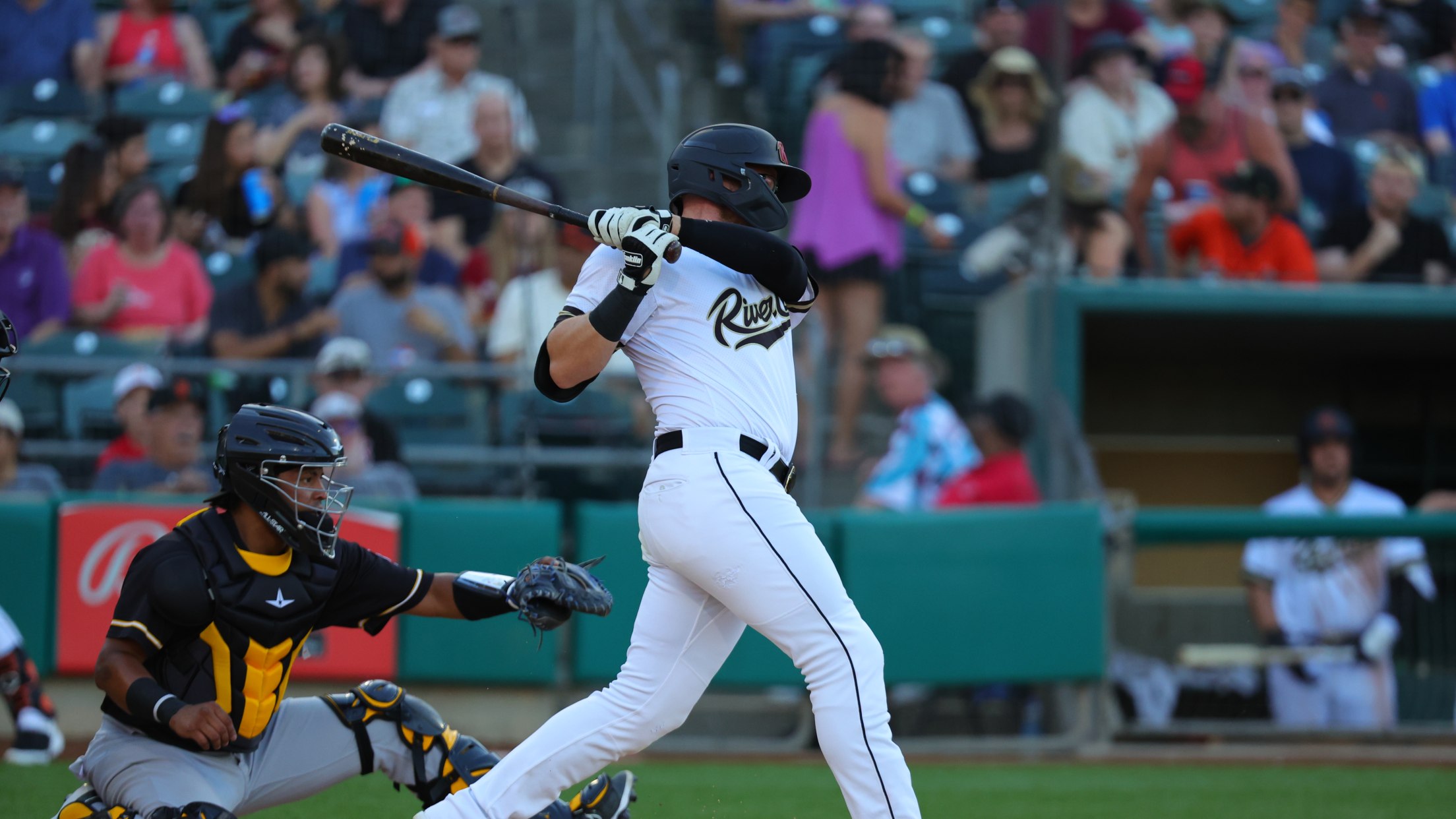 RENO, Nev. – For a fourth consecutive game the Sacramento River Cats left the yard with a home run, but it could not stop the Reno Aces on Friday as they captured their third win in a row over the River Cats by an 11-3 final. Bryce Jarvis (2-2) was
Sacramento Comes Within One but Reno Rallies
Bailey Hits Second Homer While Harrison Strikes Out Five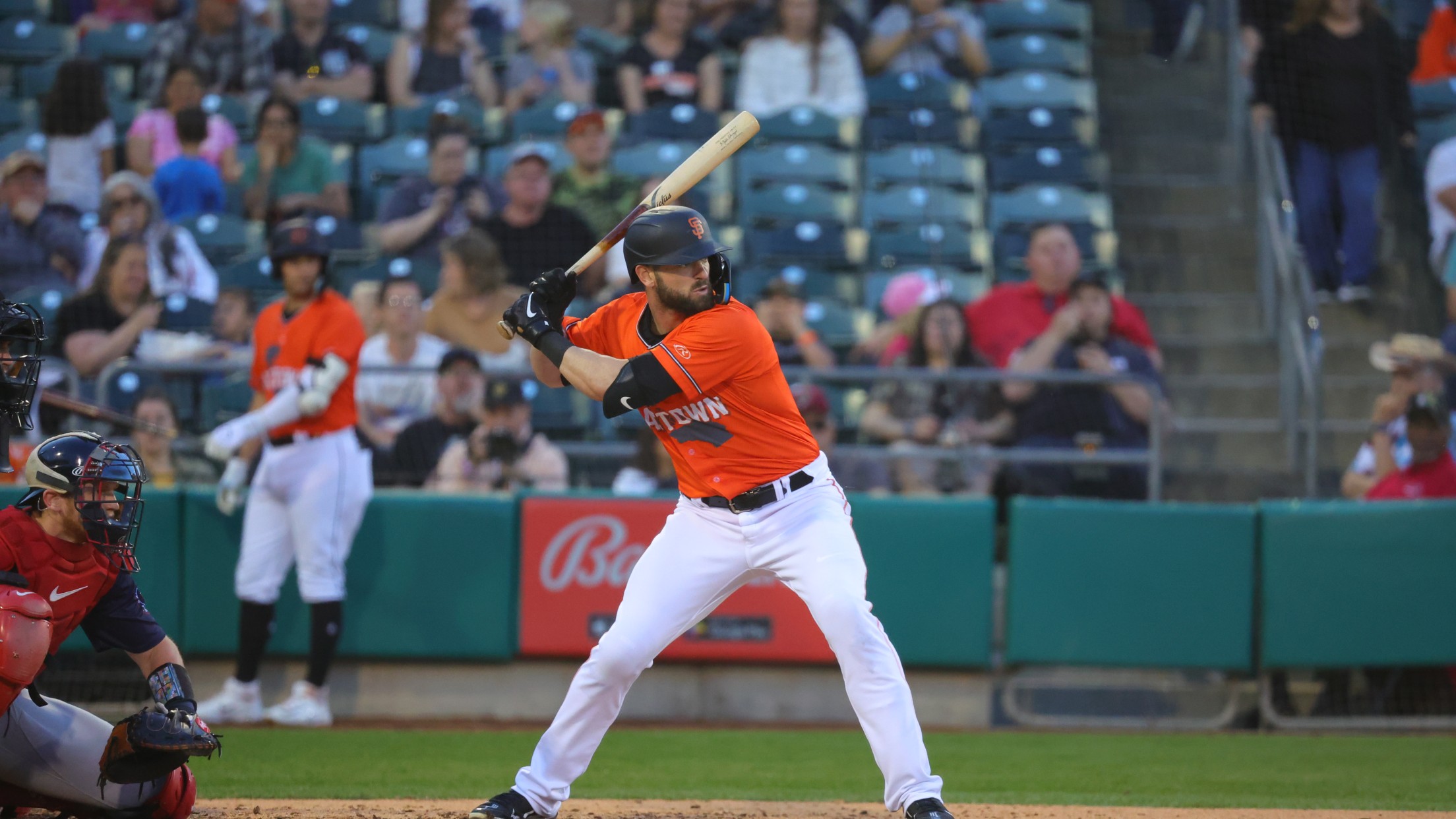 RENO, Nev. – The Sacramento River Cats came within a run in their effort to overcome an early three-run home run by the Reno Aces, but Reno added insurance with runs in the fourth and fifth to take game two of the series by a 9-4 final on Wednesday. Both
Villar Scores Three, Drives in Three During Loss to Reno 
Walker, Waites Work Scoreless Innings in Latter Stages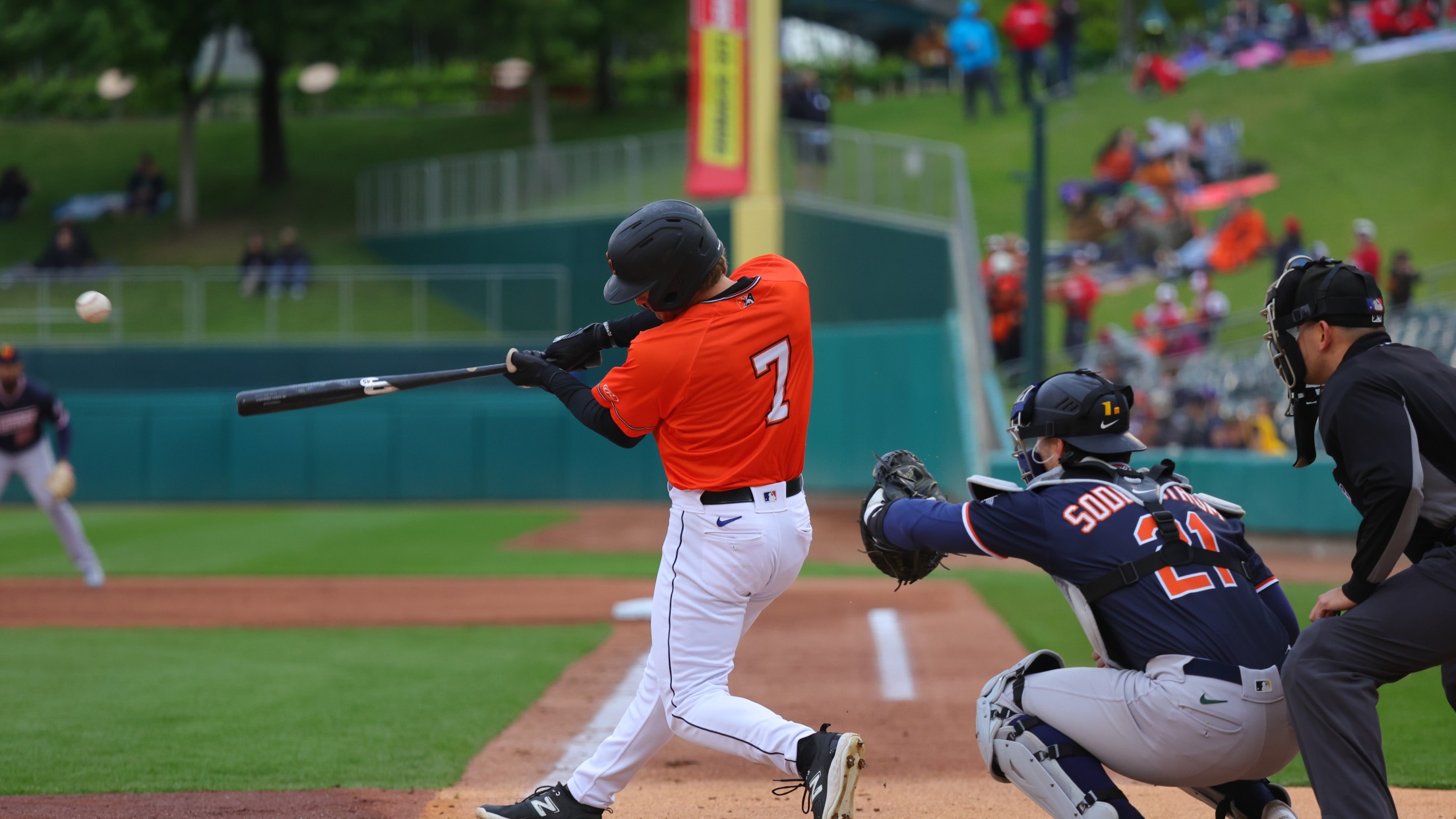 RENO, Nev. – Entering their first road series in the month of May after closing out their longest homestand of the year with a 9-3 record, the Sacramento River Cats could not keep up with the bats of the Reno Aces on Tuesday as Reno jumped out to a large
Fitzgerald Named PCL Player of the Week
Posted Hits in All Six Games with Seven Extra Base Hits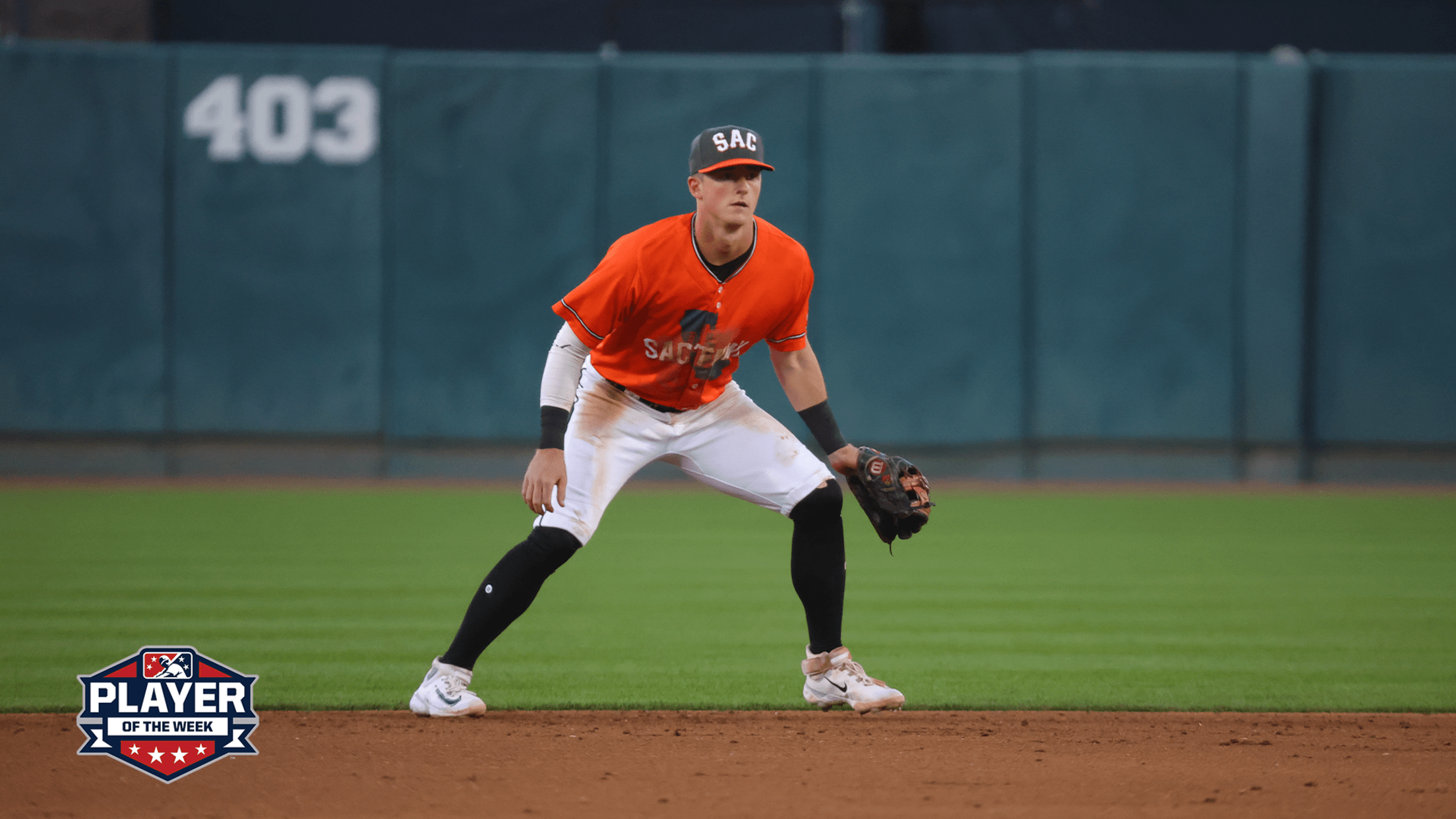 WEST SACRAMENTO, Calif. — Sacramento River Cats infielder top-20 San Francisco Giants prospect Tyler Fitzgerald was named the Pacific Coast League Pitcher of the Week for May 8-14. Fitzgerald played in all six games against the Salt Lake Bees last week for the River Cats, batting safely and scoring at
Sacramento Walks Off for Third Time in 4-3 Win Over Salt Lake
Wilson Hits Third Homer, Fitzgerald Logs Three Extra Base Hits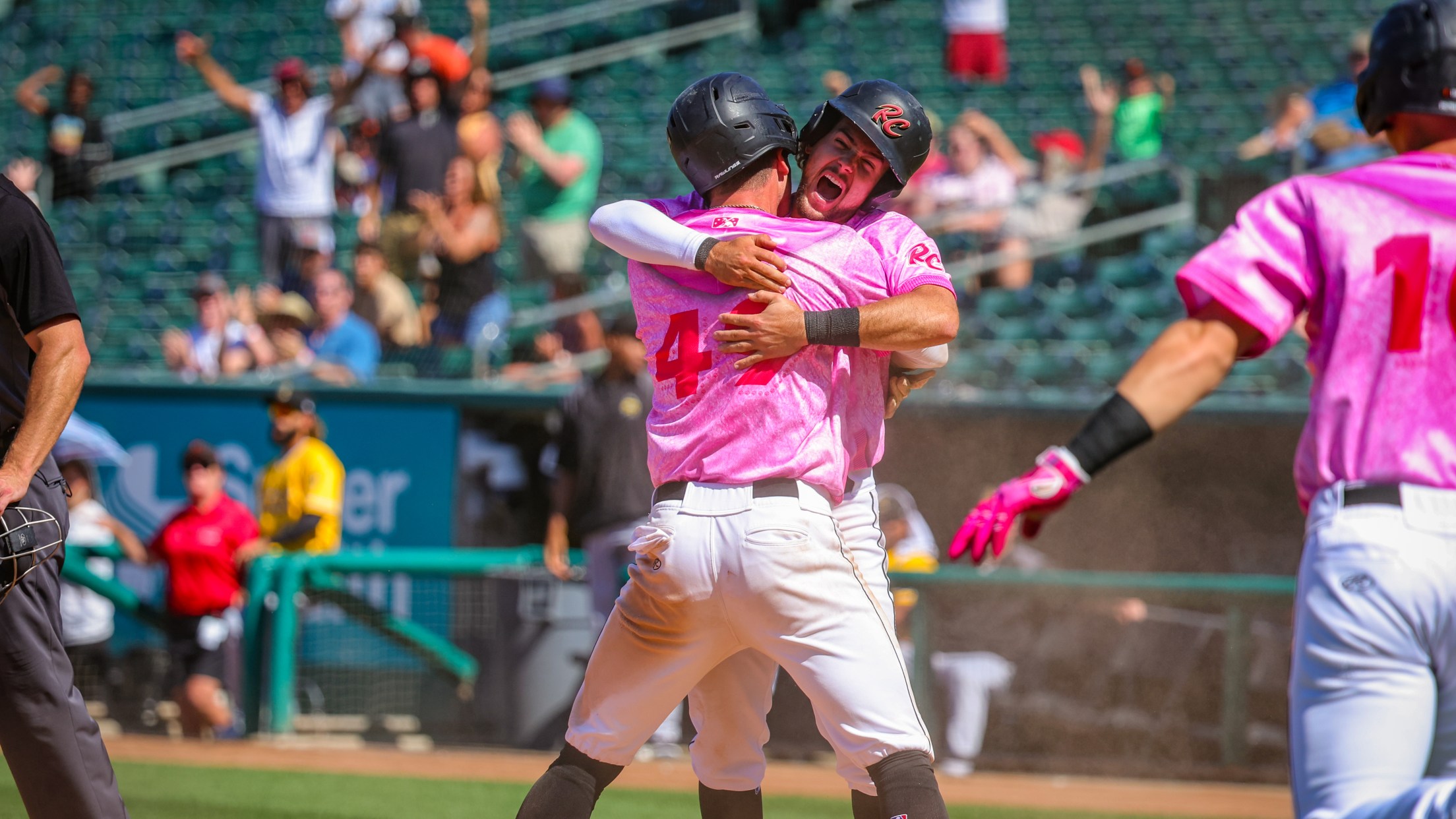 WEST SACRAMENTO, Calif. – A scoreless contest into the latter stages of the game, the Sacramento River Cats were able to capture a win in what became an exciting and eventful game down the stretch, overcoming a Salt Lake Bees run in the top of the ninth with a pair
River Cats Clinch Series Win with 3-2 Victory Over Bees 
Fitzgerald and Welker Extend Respective Hitting Streaks to Six Games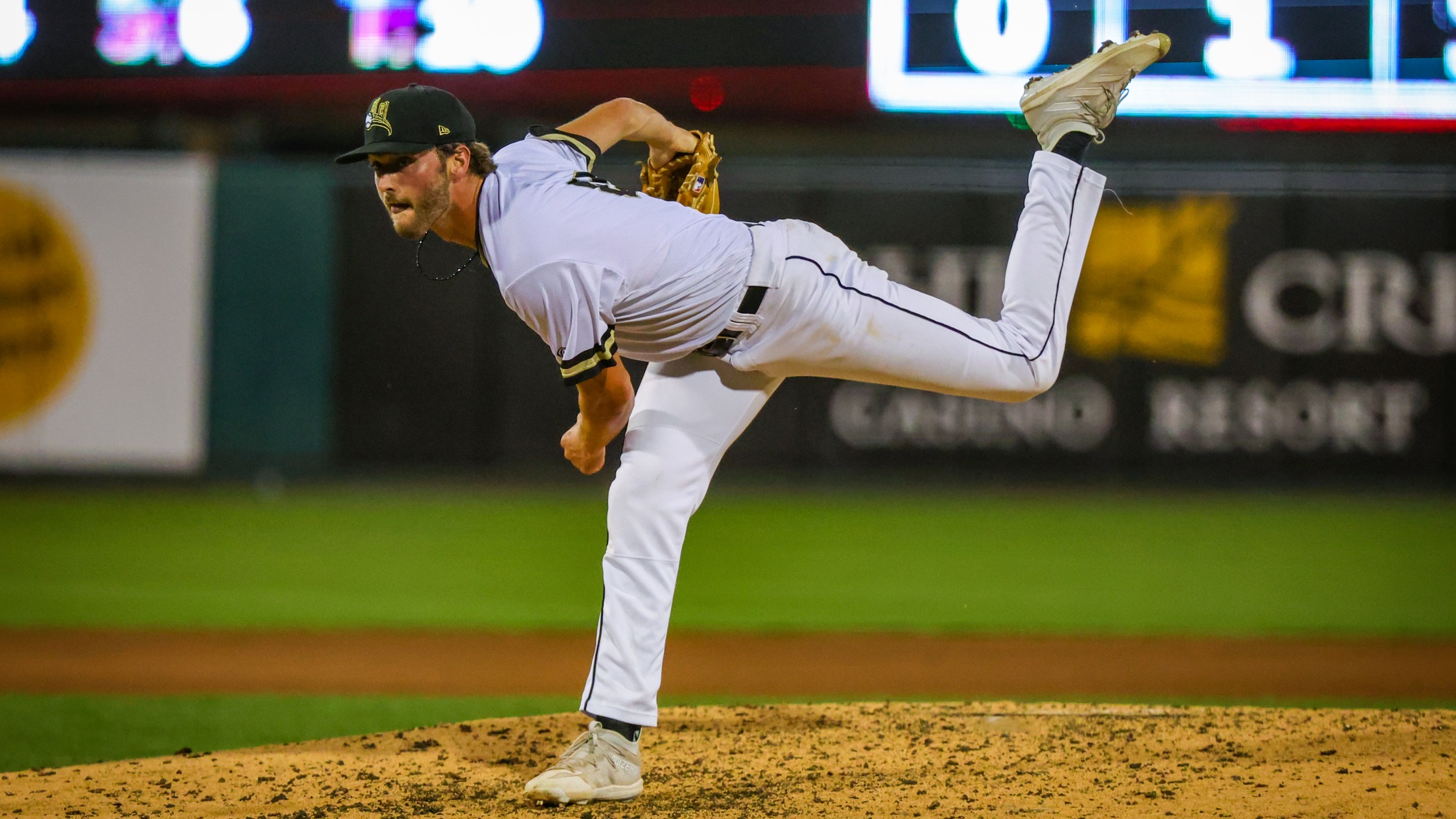 WEST SACRAMENTO, Calif. – Saturday's showdown between the Sacramento River Cats and the Salt Lake Bees was close throughout with neither team holding more than a two-run lead, but a pair of runs in the home half of the sixth were the difference as the River Cats secured a series
River Cats Join MiLB, American Cancer Society 2023 Campaign
Annual "Hope at Bat" Campaign to Take Place Over Four Fundraising Dates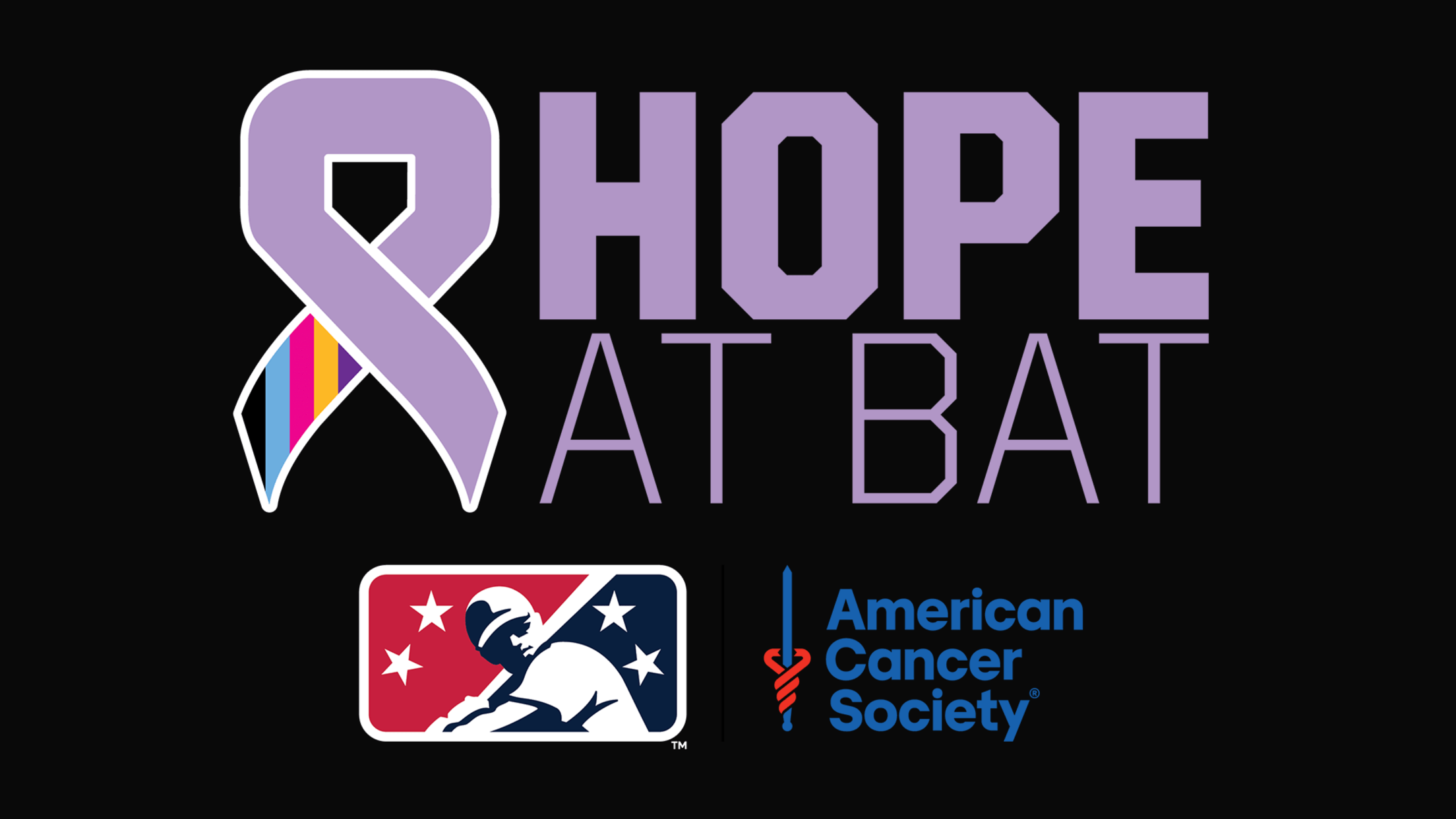 WEST SACRAMENTO, Calif. — Minor League Baseball™ (MiLB™) announced its plan to hold four fundraising dates for its annual partnership with the American Cancer Society (ACS) as part of the "Hope At Bat" program, a fundraising and awareness campaign in support of cancer research with a goal to raise $50,000.
Sacramento Scores Early, Outlasts Salt Lake 8-4
River Cats Homer for Fourth Straight Game on Fitzgerald's Third of the Year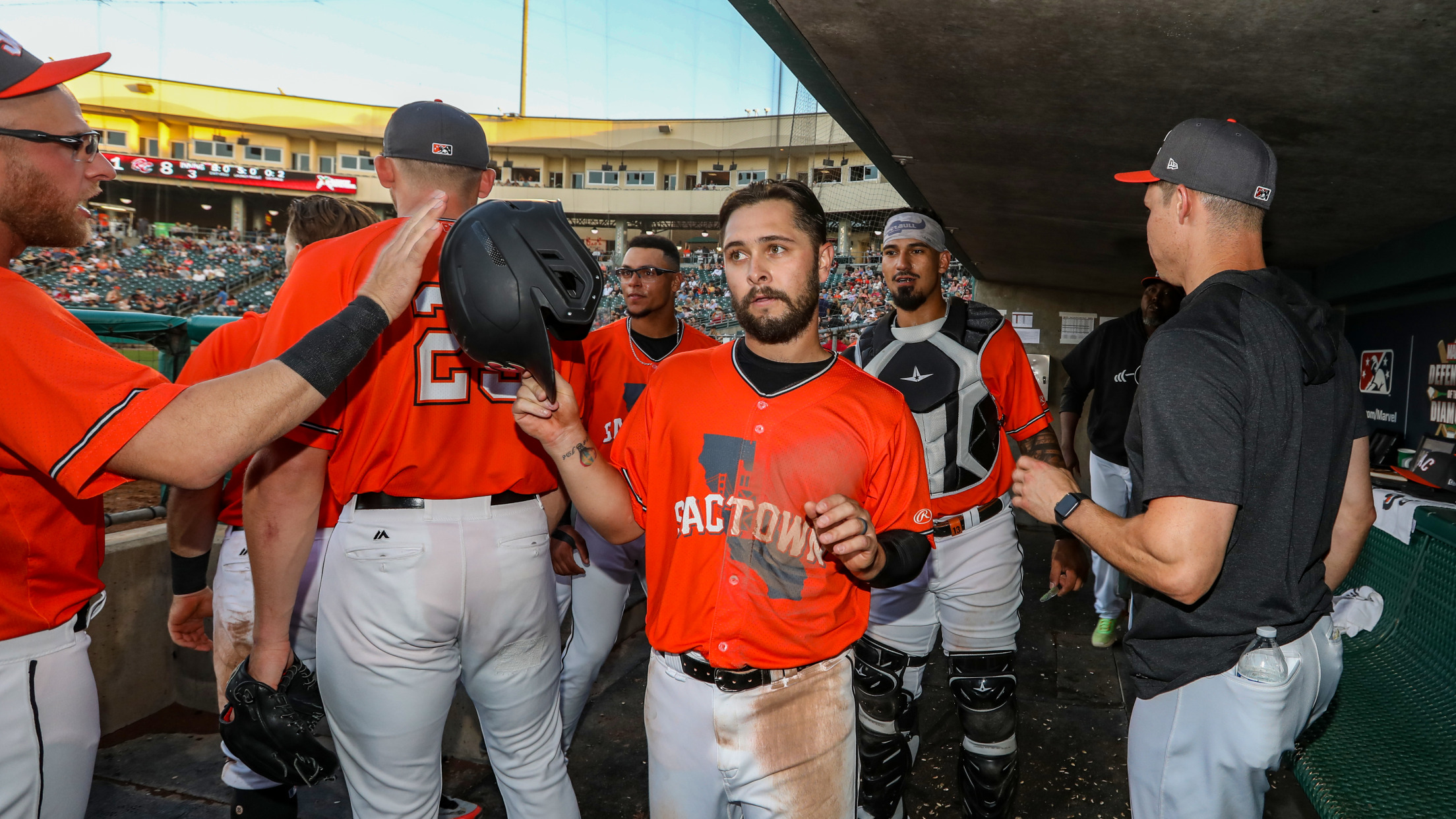 WEST SACRAMENTO, Calif. – Action came early and often for the Sacramento River Cats in their Friday faceoff against the Salt Lake Bees, scoring three times in the first and five times in the third, including the third home run in as many days for Tyler Fitzgerald as the River
Amy Gutierrez Joins River Cats Broadcast Team
Longtime Giants Field Reporter will serve as Reporter and Analyst on CW31 Telecasts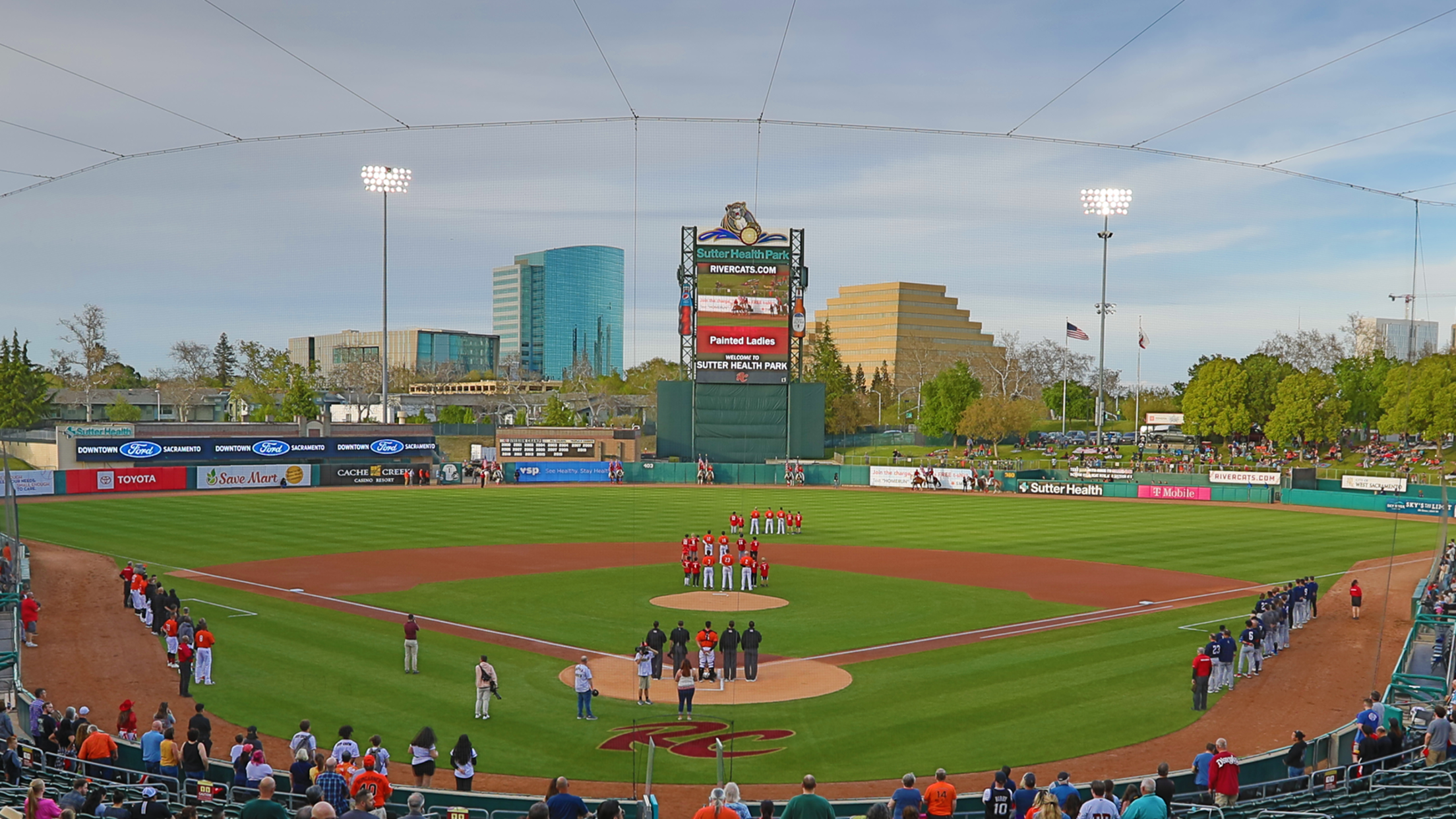 WEST SACRAMENTO, Calif. – The Sacramento River Cats, Triple-A affiliate of the San Francisco Giants, are excited to announce the addition of Amy Gutierrez to their broadcast team. Gutierrez will work alongside Zack Bayrouty and Steve Sax on River Cats' Saturday telecasts that air on CW31, providing interviews and on-field
River Cats Score First, Salt Lake Responds in 5-2 Loss
Harrison Matches Season-High Eight Strikeouts While Fitzgerald Homers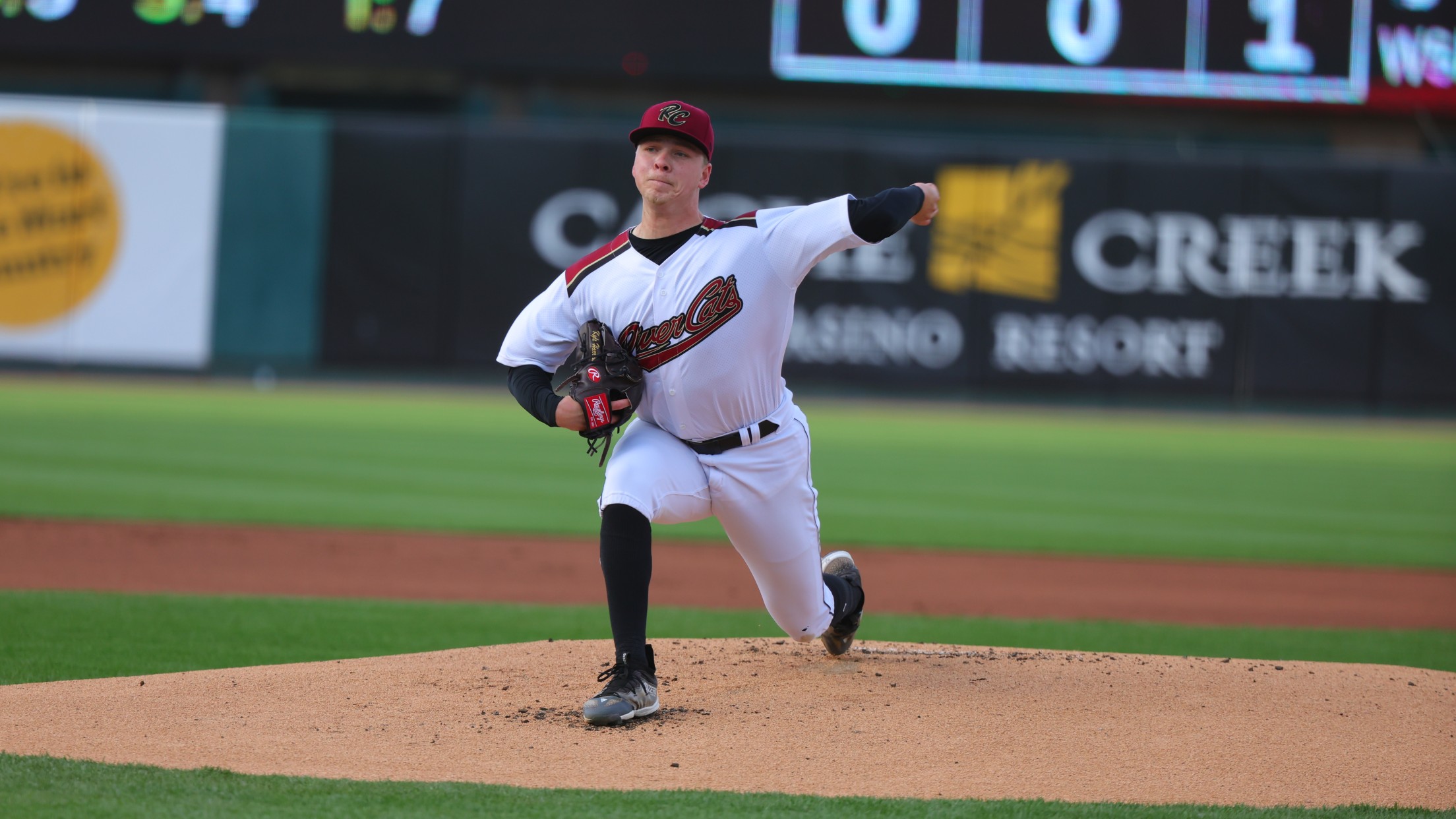 Looking for their third consecutive victory after initially building a 2-0 lead in the early goings, the Sacramento River Cats were unable to hold onto the lead as the Salt Lake Bees scored five unanswered runs and stole a 5-2 victory on Thursday. River Cats' (17-19) lefty Kyle Harrison set
Sacramento Slugs Three Homers Once Again, Downs Salt Lake 6-5
First AAA home runs for Tyler Fitzgerald and Patrick Bailey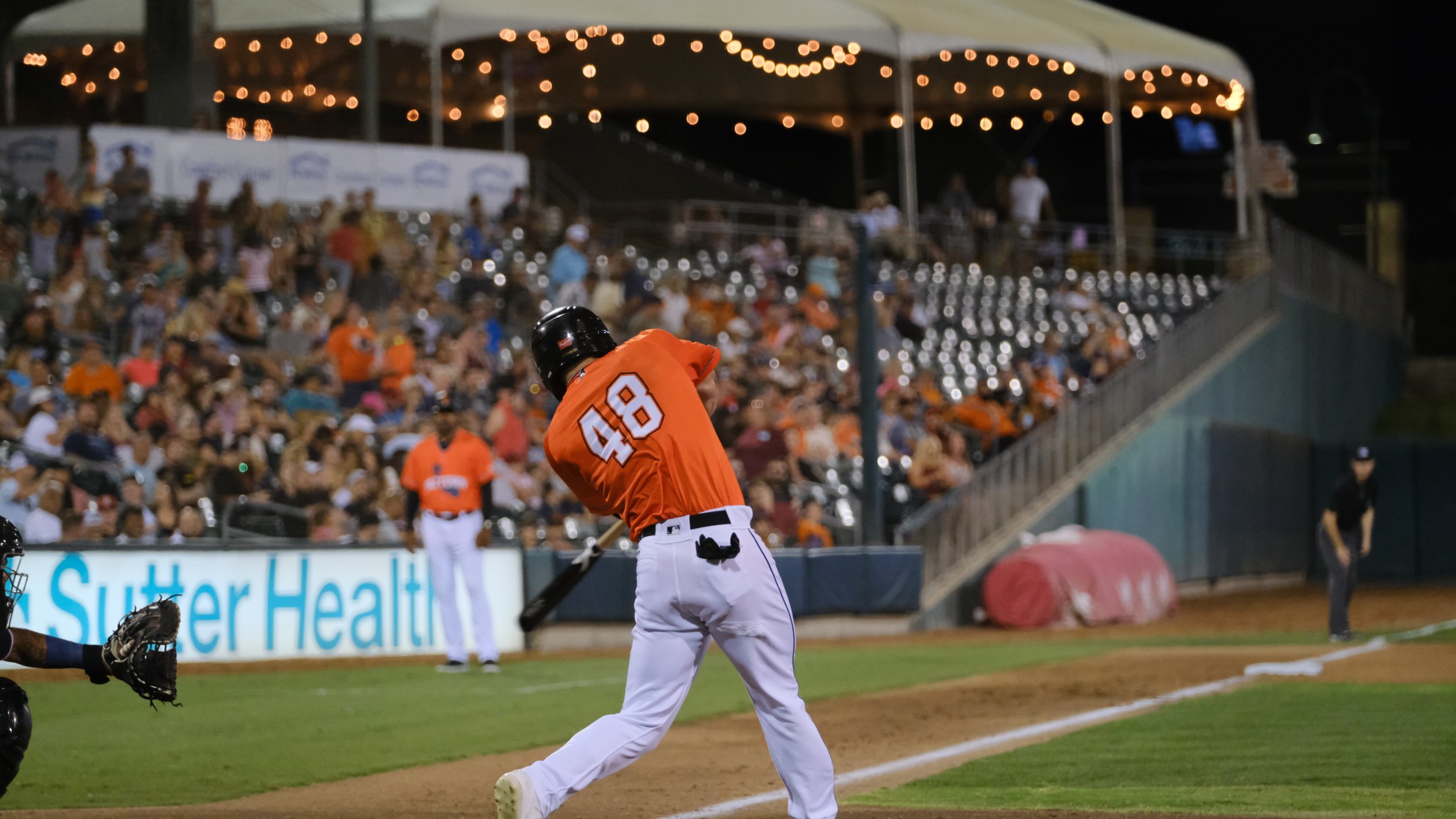 WEST SACRAMENTO, Calif. – Power continued to be on display by the Sacramento River Cats in the second game of the series against the Salt Lake Bees, as Sacramento slugged a trio of home runs for the second consecutive day including the first AAA home runs by Tyler Fitzgerald and