Anything But Ordinary: Tyler Uberstine's Journey to Professional Baseball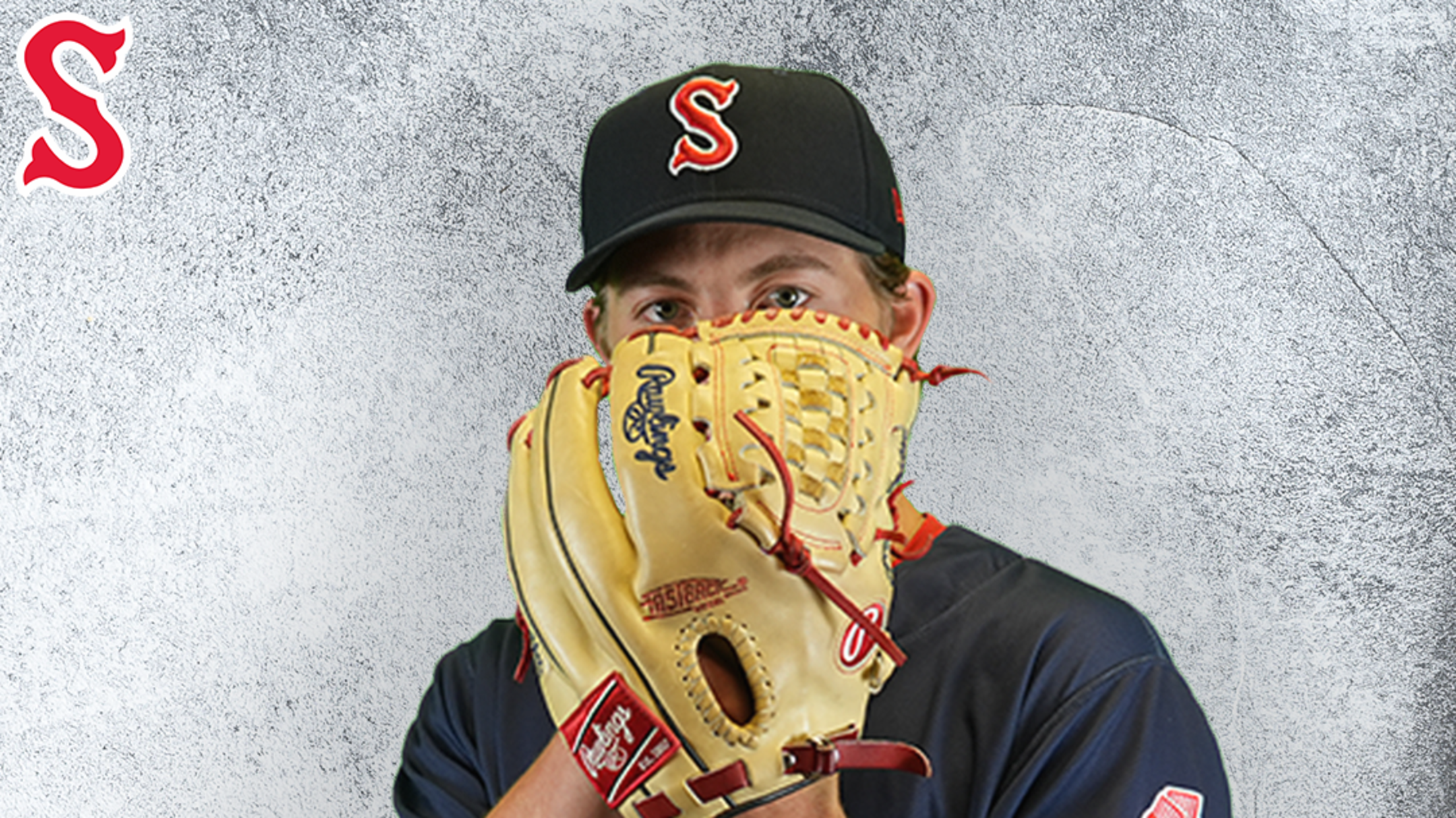 Gripping the baseball firmly while holding it behind his back, he runs his fingers across the seams as his eyes gear directly toward home plate, waiting for the catcher's signal. After receiving the go-ahead, he winds up and gives a solid release of the ball that meets the mitt after
Gripping the baseball firmly while holding it behind his back, he runs his fingers across the seams as his eyes gear directly toward home plate, waiting for the catcher's signal. After receiving the go-ahead, he winds up and gives a solid release of the ball that meets the mitt after crossing the middle of the plate. Strike three.
Tyler Uberstine walks off the mound after recording five strikeouts across five innings in his debut for Northwestern. It became a surprise for many to learn that this was not only his first outing in a Wildcat uniform but marked his official collegiate start and the first time he has pitched for a team in roughly six years.
The Manhattan Beach native has been competing on the baseball field since he was three years old, but the path that led him to his current position in the Boston Red Sox organization differs greatly from most professional athletes.
The narrative of Uberstine's career began after the T-ball stage, as he was consistently told he was not good enough to make the team and was left behind. Fast forward ten years, Uberstine was on the freshman team for Chaminade college prep, yet he barely faced any batters.
"Once the field started getting bigger after little league the opportunities to play became scarcer," Uberstine said. "I was the kind of guy that was placed on the freshman team as a sophomore and still rode the bench."
His time to prove himself on the mound was limited, but his tenacity and passion for the game remained consistent. Showing slight improvement, he began to throw harder and made the varsity baseball team by his senior year. With the idea of playing baseball at the next level continuously on his mind, Uberstine began to browse division three institutions, leaning toward the academic side of the process. Unfortunately, due to his lack of outings, scholarship opportunities were not arising.
"I reached out and applied to several schools I thought I could attend because I always maintained a really good GPA," Uberstine said. "But I ended up never hearing back from anyone."
In the fall of 2018 Uberstine headed just northeast of his hometown to attend the University of Southern California, where he began to study Business. However, baseball was still a frequent topic on his mind.
To satisfy his craving of being back on the mound, he decided to join the university's club baseball team. After one semester of participating, Uberstine had the desire to play at a more competitive level. This led him to seek permission from Dan Hubbs, the USC varsity baseball coach at the time, to try out for a spot on the roster as a sophomore.
Once permission was granted, Uberstine went to work.
During his second semester of college, he was out the door at 6:00 a.m. every Monday, Wednesday and Friday, taking an Uber an hour and a half each way to PFA (Preparation, Fitness, Attitude) in Claremont, California. There he trained with Dave Coggin, a former pitcher in the Philadelphia Phillies organization, throwing and getting in a workout before returning to campus for a full day of classes. To take his dedication one step further, he would long toss a baseball with his roommate on top of a parking garage to get more reps in at night.
It did not take long before he saw improvement and was launching pitches in the mid-to-high 80s range by the time he took practice with USC's team in the fall of his sophomore year.
"When I threw in the fall it was my first time getting on the mound since I was in high school and I had to really work through the nerves," Uberstine said. "I knew it was going to be tough because there were 39 guys competing for a spot on a 35-man roster and I had to wow the coaching staff."
His outings in the fall impressed the USC coaching staff enough for them to invite him to official team practice that started in January. Uberstine continued to work with the team during the winter months, but everything took a turn once official cuts came just two days before the season was underway.
"I received a text from my coach wanting to meet in his office where he told me that there was not going to be a spot for me on the roster that season," Uberstine said. "Since I had gone through media day and even received a custom glove, the news really shocked me."
The story of Uberstine's career could have ended with his attempt to walk-on, but his determination added another chapter with the decision to enter the transfer portal in search of another chance.
Uberstine upped his training and began to contact several institutions to express interest, one of which was Northwestern. He touched base with Northwestern's pitching coach Josh Reynolds, sending him videos of his scrimmages at USC. However, there was still no guarantee of a spot on the roster.
"I remember receiving an email of Tyler throwing and that opened up a conversation about him possibly coming here," Josh Reynolds said. "We had a potential spot to cover if one of our guys got drafted, but it was a tough situation because it was so up in the air, and I could not promise anything."
Luckily the spot that was deemed uncertain, opened as Uberstine and Reynolds remained in contact. Uberstine sent Reynolds a video of him firing the ball at over 90 MPH and secured his fate.
"He responded to the video of me throwing with, 'WE WANT YOU AT NORTHWESTERN,' in all caps." Uberstine said.
Uberstine toured the campus in the spring and officially committed to the university on May 16, 2019. He settled into his new city right away, as he moved in early to take summer courses. Once everything geared up in the fall for both school and academics, he immediately gelled with Reynolds and showed he was ready to compete.
"We knew he had a great arm but did not have a lot of experience throwing at the college level," Reynolds said. "However, his work ethic and drive are just something I have never seen before and he never stopped working to be better every day, even during the offseason."
During his first year, the redshirt sophomore dominated on the mound before the season was cut short due to COVID-19. In only four starts, he achieved 15 strikeouts through 22 innings pitched and earned a 2-0 record with a 2.86 ERA.
After sports were cleared to resume, Uberstine came back even stronger. As a redshirt junior, he tossed four scoreless innings in a win over Penn State and struck out a career-high eight batters in five innings against Rutgers, in his first full baseball season since his senior year of high school.
Now that he was turning heads while pitching at the collegiate level, his next goal of playing professionally started to manifest. Uberstine's skills on the mound caught the attention of Alonzo Wright, a Midwest area scout for the Boston Red Sox organization.
"In the fall I could not see him live due to covid, so I went off clips and thought it was crazy that he had no player history," Wright said. "I thought his athleticism was insane despite not having a full year of baseball under his belt and knew he had grit like no other guy I had seen."
Wright and Uberstine met in person for the first time in December of 2019. It was then that Wright knew he was going to be his biggest advocate for him to get drafted. The two kept in touch during the months leading up to the draft and built a solid relationship.
"Immediately I had a gut feeling he was going to be special, and made a big case for him," Wright said. "When the draft was going on I had no idea what was going to happen, but I got a phone call with Boston's decision to take him."
In the 19th round of the 2021 draft, Uberstine received a phone call with an offer to become part of the Red Sox organization.
He made it official after signing on the dotted line on July 24th.
"Going pro had been a dream of mine since I could remember and it was a long journey to get here," Uberstine said. "I would have never made it this far without the motivation from all the teams that cut me from their program."
Today, Uberstine and Wright keep in touch, with Wright cheering him on all the way from the Midwest.
"The second I met him I knew he wanted it and he would do anything to achieve it," Wright said. "He is very genuine; I can't say enough good things about Uberstine, and I wish there were more athletes like him."