Bullpen Denies Hillcats to Even Series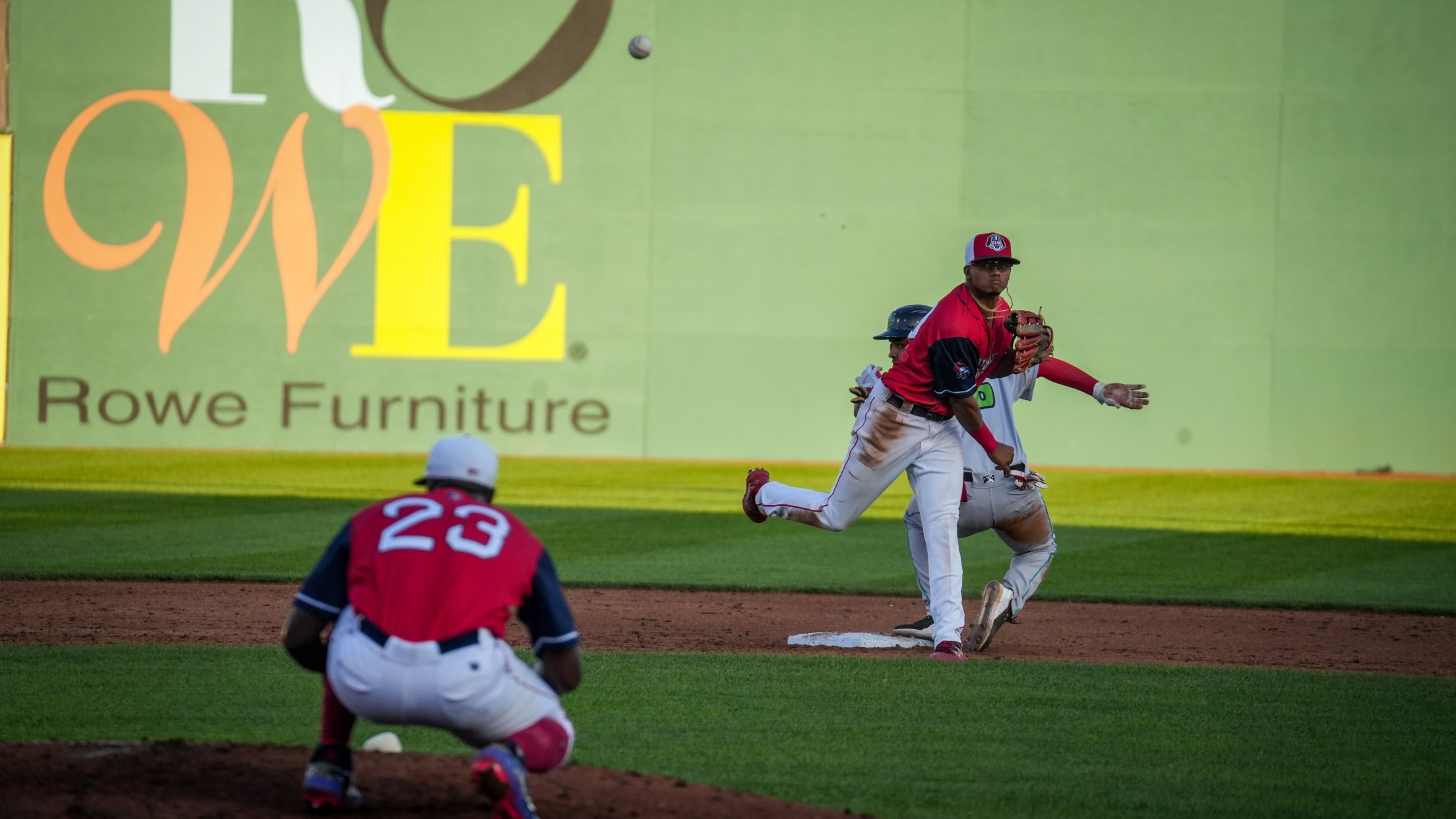 The Salem Red Sox (47-42, 12-11) used an electric start on the offensive side to squeeze past the Lynchburg Hillcats (44-45, 9-14) in a 3-2 result. Bryan Gonzalez led all Red Sox batters with two base hits which included a wild ride around the bases as a stand-up double turned
The Salem Red Sox (47-42, 12-11) used an electric start on the offensive side to squeeze past the Lynchburg Hillcats (44-45, 9-14) in a 3-2 result.
Bryan Gonzalez led all Red Sox batters with two base hits which included a wild ride around the bases as a stand-up double turned into a 360-foot journey for the right fielder. After a throwing error committed by Hillcats OF Wuilfredo Antunez, Gonzalez had a round-trip voyage around the base paths to give Salem a 2-1 lead in the second inning.
For the second night in the row, Salem was the first team on the scoreboard as Blaze Jordan drove in his 48th run of the season on a two-out single to score Marcelo Mayer who doubled in the previous at-bat.
The game had an eerie resemblance to Friday's contest as the Hillcats erased the early deficit as Yordys Valdes converted a RBI single in the following half inning to score Jordan Brown.
While Gonzalez's crazy at-bat allowed the Red Sox to re-take the lead, Brainer Bonaci extended the lead to two with a two-out RBI single, scoring Jose Garcia.
Juan Encarnacion (W, 7-4) added another victory to his already team-best wins with a strong five innings pitched with five strikeouts while allowing only four hits.
Following the performance of the Salem starter, Graham Hoffman had a relatively solid outing with three strikeouts in two innings, but a wild pitch in the sixth inning gave Dayan Frias an easy scoring opportunity at home to cut the Red Sox lead to one.
With the game at a 3-2 score, Luis Guerrero (S, 5) entered the eighth inning in another late-game situation and didn't start the way he wanted to with Junior Sanquintin single and back-to-back walks to Frias and Antunez.
But after a brief appearance at the mound by pitching coach Nick Green, the relief pitcher re-gained his confidence and escaped the inning while retiring the next six batters to clinch the victory for Salem.
The Salem Red Sox and Lynchburg Hillcats will meet for the series finale of the three-game set on Sunday at 5:05 p.m. at Salem Memorial Ballpark.
First Pitch: 6:08 p.m.
Time of Game: 2:18
Attendance: 3,132
Venue: Salem Memorial Ballpark