Bullpen, Paulino Help Win Low Scoring Affair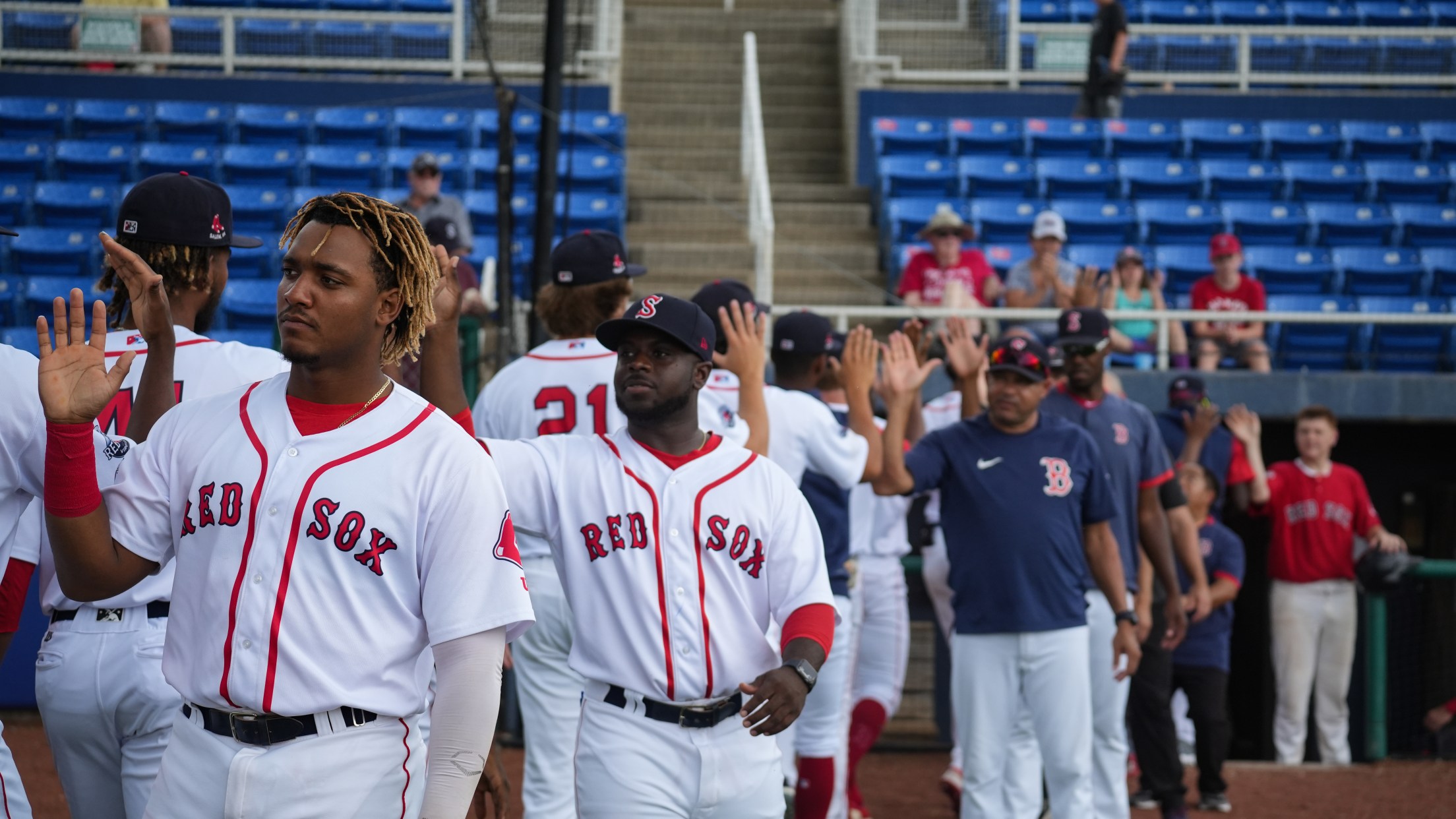 SALEM, Va. - Eddinson Paulino's two-run home run in the seventh inning pushed the Salem Red Sox (44-40, 9-9) past the Kannapolis Cannon Ballers (38-46, 12-6) for another 3-2 result in the series. In a contest where the greatest margin was a single run, Paulino's seventh blast of the season
SALEM, Va. - Eddinson Paulino's two-run home run in the seventh inning pushed the Salem Red Sox (44-40, 9-9) past the Kannapolis Cannon Ballers (38-46, 12-6) for another 3-2 result in the series.
In a contest where the greatest margin was a single run, Paulino's seventh blast of the season was the difference in the contest alongside a superb pitching performance from the Salem staff.
After being rattled in the opening inning, Angel Bastrado found his groove by retiring nine straight batters and delivered a solid 4.2 inning pitched where he struck out four batters. The Red Sox starter ultimately surrendered the lead back to the Cannon Ballers in the fifth inning, but the relief department.
Starting with Osvaldo De La Rosa (W, 5-1), his perfect July continues after not allowing a single base runner in his 2.1 innings on the mound and did his role to keep the Red Sox within striking distance of the middle innings.
Then to seal the deal, Christopher Troye was untouchable in his two innings of work by striking out five Kannapolis batters to secure his first save of the season. This performance follows a night to forget for the 2021 MLB Draftee who allowed five walks and five earned runs against the Delmarva Shorebirds on July 8.
In one of the toughest outings in Salem's 11-2 loss on Wednesday to Kannapolis, the Red Sox looked like a whole new team on Thursday but out-hitting the Cannon Ballers, 9-2, powered the 6-7-8 part of the order of Edurado Lopez, Tyler Miller and Brian Gonzalez, who had two hits each, respectively.
The Salem Red Sox and Kannapolis Cannon Ballers will meet for the fourth game of the six-game series at 7:05 p.m. on Friday at Salem Memorial Ballpark.
First Pitch: 7:08 p.m.
Time of Game: 2:24
Attendance: 3,434
Venue: Salem Memorial Ballpark