Delmarva Downs Salem on Opening Day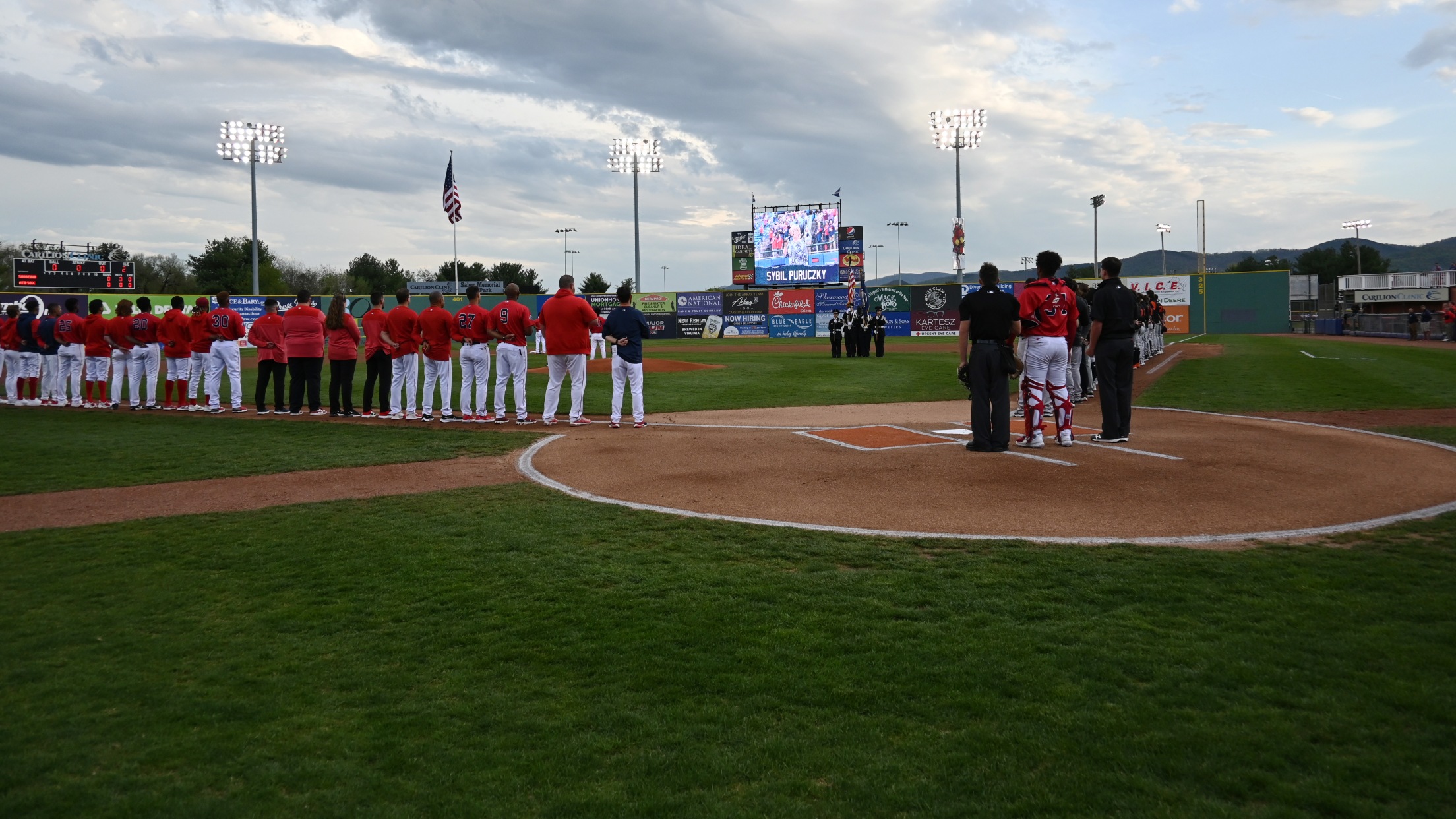 The Delmarva Shorebirds ride a big first inning to a 11-7 victory over the Red Sox in Salem on Opening Day. The Orioles' Low-A affiliate dropped a four piece in the top of the first. The number one pick in the first round of the 2022 draft, Jackson Holliday, got
The Delmarva Shorebirds ride a big first inning to a 11-7 victory over the Red Sox in Salem on Opening Day. The Orioles' Low-A affiliate dropped a four piece in the top of the first. The number one pick in the first round of the 2022 draft, Jackson Holliday, got the bats hot with a double into center. Samuel Basallo followed it up with a single down the left field line, scoring Holliday. Anderson De Los Santos and Trendon Craig got in on the hit parade with two doubles of their own.
Salem was held scoreless until the bottom of the third, where they trailed 5-0 before scoring three in the home half. Abraham Liendo and Roman Anthony tallied back to back singles to lead it off before Miguel Bleis ripped a two-bagger into left, scoring one. After the bases were walked full and a pitching change, the third run of the inning was walked in.
Salem and Delmarva each scored a run in the fourth, making it 6-4. The Shorebirds plated another in the fifth while the Red Sox jabbed back with two runs in the bottom of the sixth with RBI singles from Miguel Bleis and Allan Castro. Delmarva began to pull away in the seventh, scoring two to Salem's one, making it 9-7 through seven. With nobody scoring in the eighth, all the pressure sat on the ninth inning where Elio Prado added insurance with a two-run homer over the left field wall to put it out of reach.
The Red Sox were out-hit, 12-7 and committed three errors to Delmarva's one. In total, Salem left opportunities on the field with 13 guys stranded on base, many of which were in scoring position. Allan Castro was a big bright spot for the Red Sox going 3 for 4 with a pair of RBIs and a walk. Miguel Bleis did his thing, going 2 for 4 with 2 RBIs and a walk.
Salem threw six arms tonight, while Delmarva threw four. Out of the 11 runs given up, nine of them were earned. Caleb Bolden had a solid outing, as the TCU product struck out the side in the top of the sixth. Edgar Portes earned the win for the Shorebirds while Luis Perales tolls the loss and Reese Sharp picked up the save.
Both teams are back in action against each other again tomorrow at Salem Memorial Ballpark for a 7:05 PM first pitch in game two of the three game series.
Location: Salem Memorial Ballpark
First Pitch: 7:02
Time of Game: 3:04