Garcia's grand slam propels Sox to win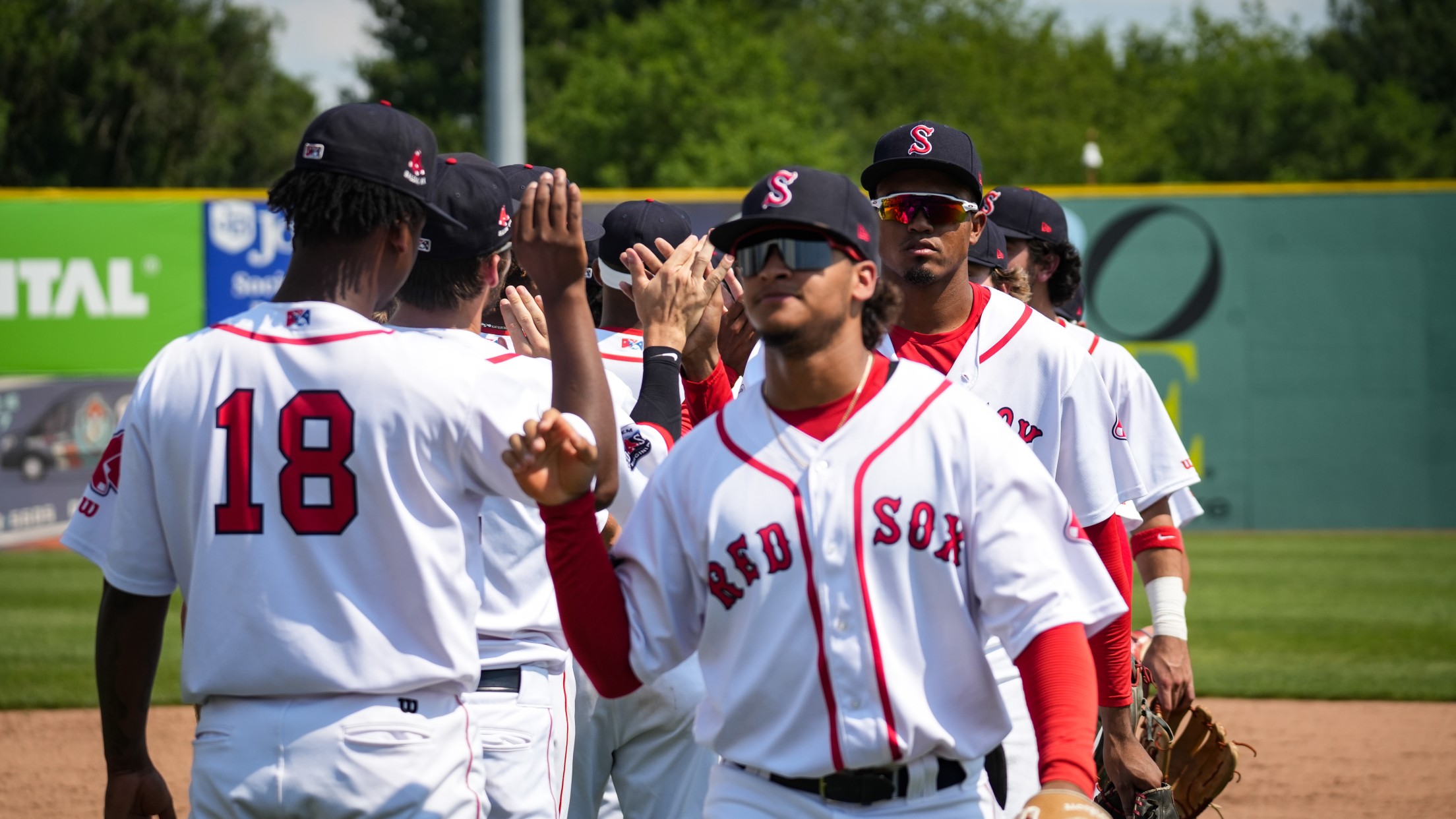 Jose Garcia's grand slam in the bottom of the eighth inning capped off a five RBI night as the Salem Red Sox (36-32, 1-1) defeated the Fredericksburg Nationals (34-34, 1-1) by the final score of 8-3. The Salem catcher's second home run of the season came in the biggest inning
Jose Garcia's grand slam in the bottom of the eighth inning capped off a five RBI night as the Salem Red Sox (36-32, 1-1) defeated the Fredericksburg Nationals (34-34, 1-1) by the final score of 8-3.
The Salem catcher's second home run of the season came in the biggest inning of the night for the Red Sox, a five-run frame, and it also provided an instant response after the Nationals tied up the contest in the top half of the inning off a fielding error committed by Tyler Miller.
After last night's defeat, Salem came into Saturday's contest with new life as the offense was cooking right at the start. Blaze Jordan drove in the game's first run in the first inning with a hard single off the right field wall to score Marcelo Mayer, while later in the third, Mayer knocked his fifth home run of the season over the same wall to give the Red Sox a two-run edge.
With a 3-1 lead after three innings, Salem's offense hit a standstill as Fredericksburg's left-handed pitcher Bryan Peña allowed only one base hit in his three innings of work.
Thanks to the production on the mound, the Nationals worked their way back to a tie with Samuel Infante's RBI triple, his first of the season, and a couple of errors that allowed Jacob Young to run around the bases and eventually come home.
But all that effort from Fredericksburg came up short as Tyler Schoff had an inning to forget by allowing five hits and five earned runs in the eighth inning alone.
For Salem, the pitching department avoided an early scare after Wikelman Gonzalez took a line drive from Infante straight off his right leg in the first inning, but the No. 9 prospect was able to continue and tossed a solid four innings.
Following Gonzalez's performance, the Red Sox bullpen had a much stronger night with one-hit outings by Graham Hoffman, who pitched two innings, and Joey Stock, who delivered three innings from the mound and was awarded with his third victory of the season.
The Salem Red Sox and Fredericksburg Nationals will meet for the series finale at 5:05 p.m. on Sunday night at Salem Memorial Ballpark.
First Pitch: 6:04 p.m.
Time of Game: 2:14
Attendance: 3,842
Venue: Salem Memorial Ballpark