Hickey walks off, keeps Sox within striking distance at top of division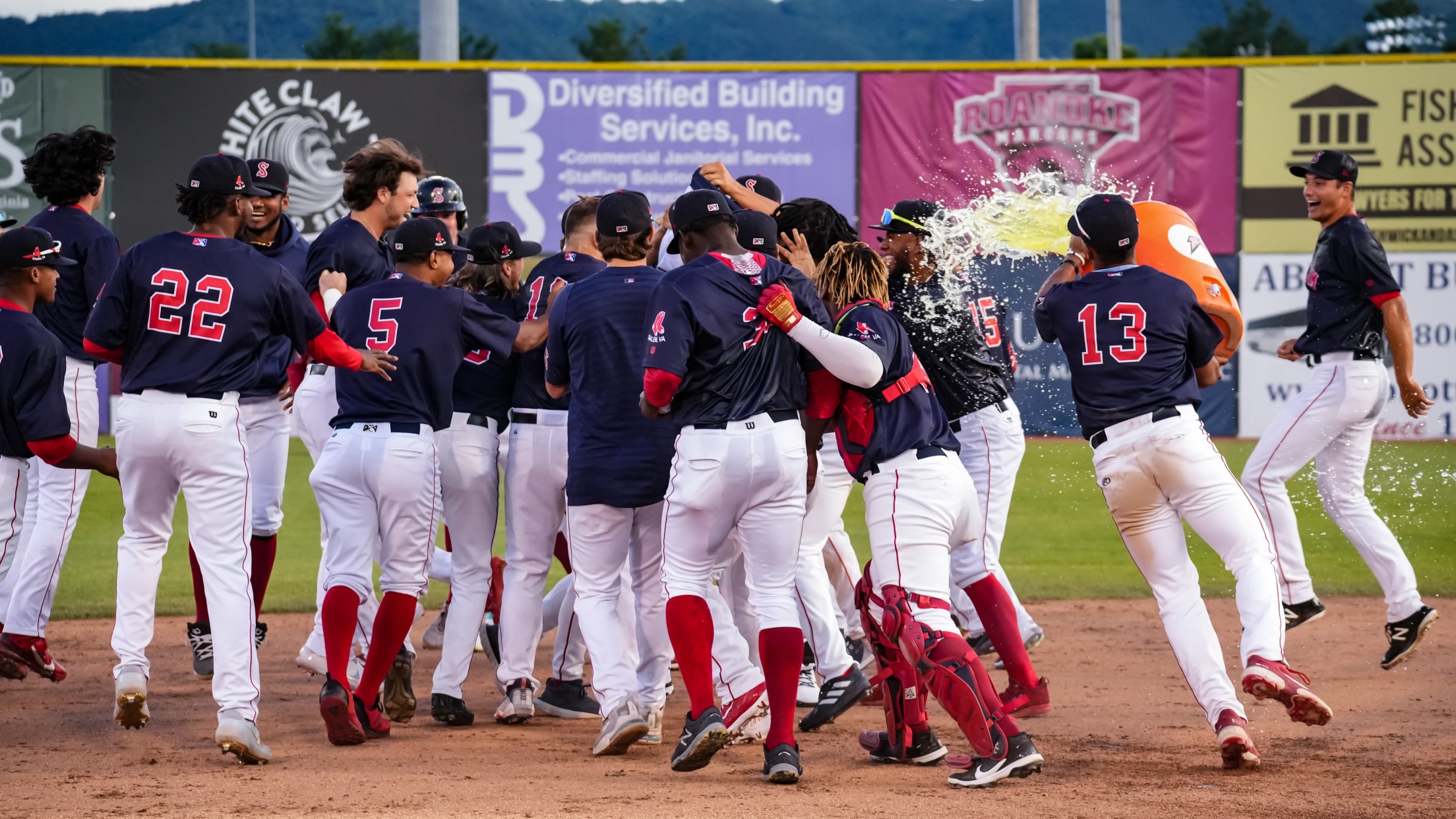 Nathan Hickey looks healthy in his second day back in the lineup as his base hit in the bottom of the ninth gives the Salem Red Sox (33-30) the 12-11 victory over the Delmarva Shorebirds (20-42); securing not only the second walk-off victory of the season, but Salem's 13th win
Nathan Hickey looks healthy in his second day back in the lineup as his base hit in the bottom of the ninth gives the Salem Red Sox (33-30) the 12-11 victory over the Delmarva Shorebirds (20-42); securing not only the second walk-off victory of the season, but Salem's 13th win in the last 14 home games.
As the Red Sox entered the ninth inning with the three-run advantage over the Shorebirds, Delmarva had their backs against the walls needing a big comeback. Their prayers were answered with a four-run frame and the visitors saw themselves up by one entering the bottom of the ninth.
But for countless times in the contest the Red Sox were able to battle back in the game, and with the top of the order due up in the ninth, the bats completed the much needed come from behind result to keep themselves in the mix of the Carolina League North Division race.
In the series finale, Delmarva looked the best that they did all week and that was noticed in the opening innings with a 4-0 lead through the first two innings of the matchup.
It took a little bit of time but Salem adjusted and had back-to-back four-run innings in the third and the fourth powered by Hickey's two 2-RBI doubles and Jordan's two-run home run.
After snatching the lead away from the Shorebirds, the Red Sox continued to separate themselves from the visitors as Jordan knocked his second home run of the night in the sixth followed by a Eddinson Paulino RBI single in the seventh.
Although the pitching department will have an evening to forget, Luis Guerrero picks up his first victory as a Salem Red Sox despite giving up four earned runs in the ninth. But the red-hot Red Sox offense once again found its way to pick up another crucial victory as the first half of the season quickly approaches.
Now one game back of the Carolina Mudcats, the Salem Red Sox will prepare for a massive six-game series against the Fredericksburg Nationals, starting at 7:05 p.m. on Tuesday at Salem Memorial Ballpark.
First Pitch: 5:08 p.m.
Time of Game: 3:16
Attendance: 3,001
Venue: Salem Memorial Ballpark