Late Push From Lynchburg Takes Game 5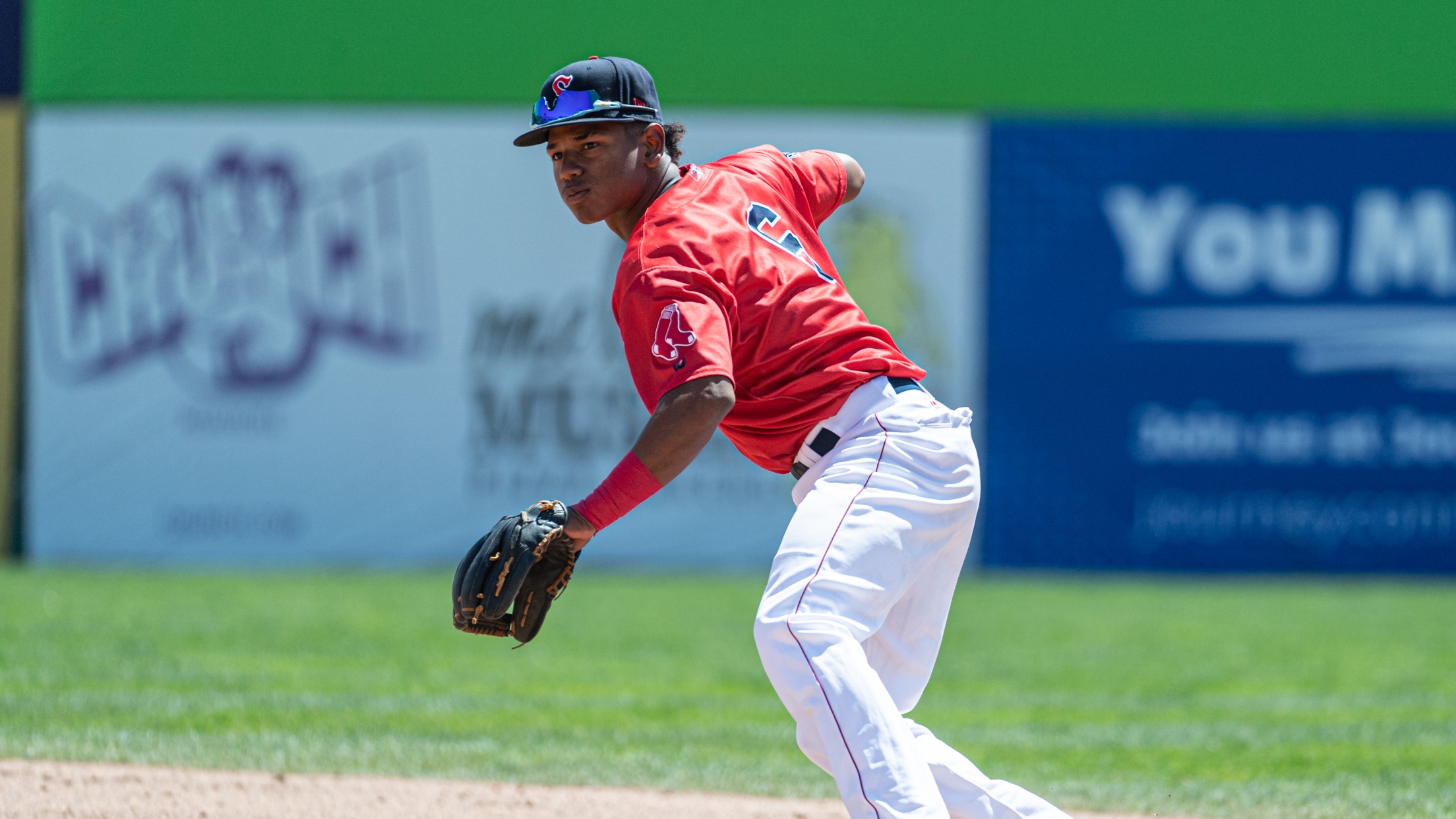 (Robert Simmons)
SALEM, Va. – A solid pitching staff performance falls short for Salem as the Red Sox let the game get away late and the Hillcats take a 3-2 series lead. The game seemed to move at a quick pace early as both teams were scoreless heading into the bottom of
SALEM, Va. – A solid pitching staff performance falls short for Salem as the Red Sox let the game get away late and the Hillcats take a 3-2 series lead.
The game seemed to move at a quick pace early as both teams were scoreless heading into the bottom of the second before the Red Sox went on a run, putting up three runs in the bottom of the second. It started with a leadoff single from Cutter Coffey, who was the hero in the walk-off win last night. After a Juan Chacon walk, Lyonell James hit Coffey home on an RBI single before Ronald Rosario ripped a liner to right, on a double, scoring two.
Lynchburg would respond immediately, dropping a three piece of their own in the top of the third. Four walks, alongside a two-run homer over the left field fence off the bat of Maick Collado, toed the game at three.
Both teams went scoreless in the fourth, fifth, and sixth, before Lynchburg took a 5-3 lead in the seventh and Reny Artiles struck out the side against the Red Sox in the eight. The Hillcats would add three more insurance runs in the top of the ninth to seal the deal in the 8-3 final score.
Despite the loss, there were some bright spots for Salem. Most notably, the efforts of the pitching staff, striking out thirteen batters. In the start, Noad Dean struck out 7 in his 2.2 innings. Ryan Fernandez pitched 2.1 innings, only giving up a hit and striking out four. Juan Chacon also ripped his third triple of the season on Saturday night. Offensively, the Red Sox out-hit the Hillcats 9-7, but couldn't capitalize leaving runners on the corners on three separate occasions.
The final game of the series is tomorrow night in Salem. The Red Sox will either tie the series at three or lose the series four games to two. Salem falls to 7-7 on the year, while the Hillcats improve to 7-7 as well. Tomorrow is Bark in the Park at Carilion Clinic Field.
Location: Salem Memorial Ballpark
First Pitch: 6:06 p.m.
Time of Game: 2:50