Miscues Doom Salem Against Woodpeckers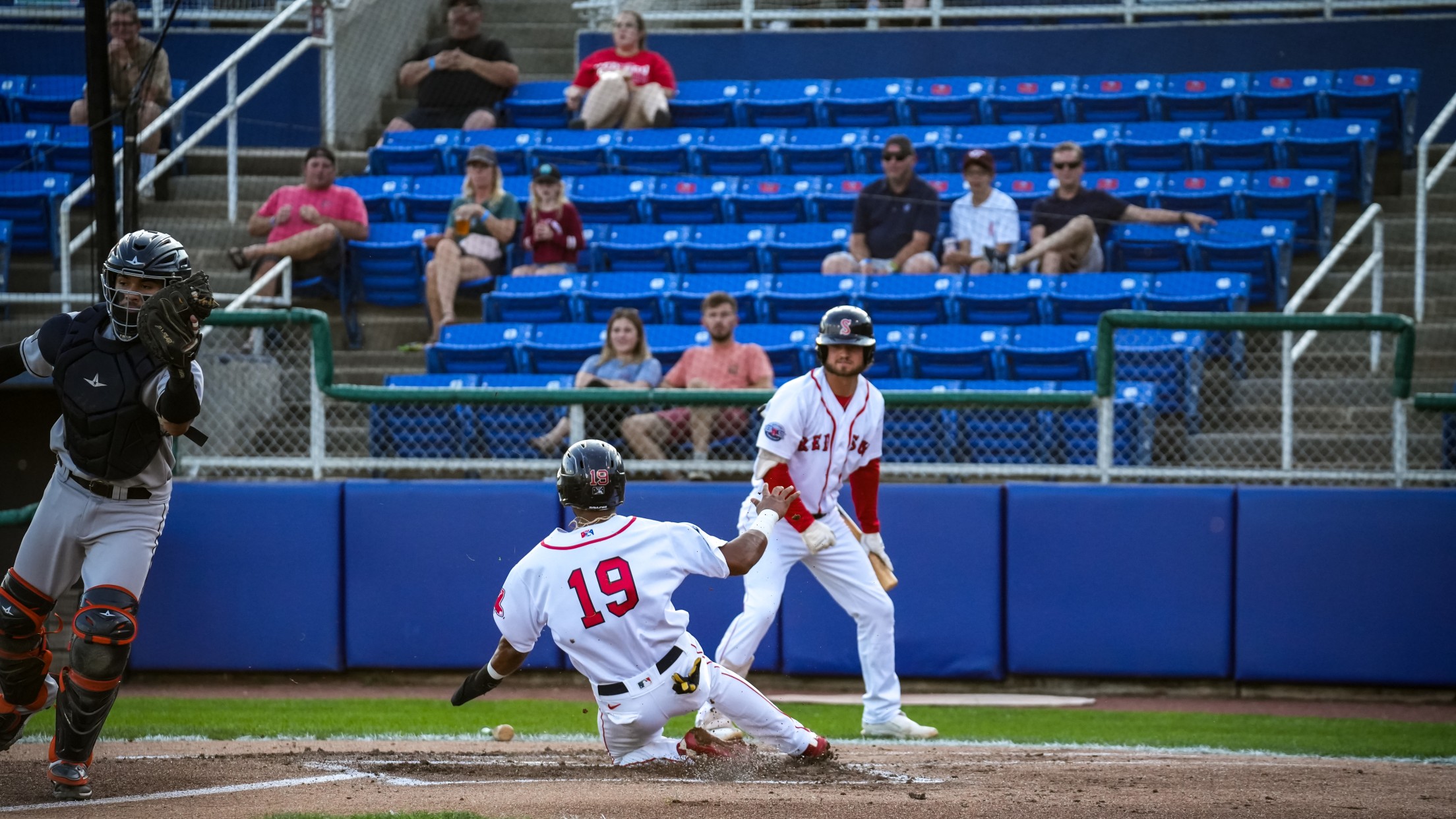 Despite the Salem Red Sox (49-48, 14-17) erasing a five-run deficit early in their contest against the Fayetteville Woodpeckers (43-53, 12-19), they couldn't fend off the second wave and dropped their fifth straight game in a 8-6 defeat. A contest that had just about a little bit of everything will
Despite the Salem Red Sox (49-48, 14-17) erasing a five-run deficit early in their contest against the Fayetteville Woodpeckers (43-53, 12-19), they couldn't fend off the second wave and dropped their fifth straight game in a 8-6 defeat.
A contest that had just about a little bit of everything will be highlighted by costly errors on both sides that allowed the opposition to find a rhythm.
After being held scoreless for five consecutive innings, the Woodpeckers received a break in the seventh inning when Darel Belen couldn't catch the Justin Williams' line drive out into right. Having bounced off his glove, Fayetteville was able to score three runs in the frame and put the contest away.
Having won four of his previous five decisions, Salem starter Gabriel Jackson was rattled in the early going when he gave five earned runs on five hits. Seven straight Woodpeckers batters reached safely while Williams and Collin Price both had 2-RBI knocks, a single and double, respectively in the first frame.
Fayetteville's mishap came in the second inning when Salem arguably needed it the most, third baseman Williams' throw went offline towards first which caused Red Sox runners to score and turned the momentum back to the home side.
The small-ball tactics continued for Salem as they added three runs in the bottom of the third thanks to Blaze Jordan fielder's choice, good enough for his team-best 53rd RBI on the year, in addition to a Tyler Miller RBI single and Daniel McElveny sacrifice flyout.
While the Woodpeckers' starter Alex Santos II didn't have a poor performance, he was once again overshadowed by his bullpen especially Edinson Batista (W, 7-3) who allowed only a single hit in his four innings on the mound.
In what turned out to be his longest outing of the season, Adenys Bautista was nearly perfect in his 2.2 innings pitched where he retired the first eight batters he faced before walking Cody Orr.
His replacement in Bryan Lucas (L, 0-1) didn't possess the same success on the rubber as he only got through one inning where he allowed four hits and two earned runs.
Once again the Woodpecker outshined the Red Sox when it came to situational hitting as the visitors were 7-of-18 with runners in scoring position with Salem only converting on three of the 15 at-bats.
Marcelo Mayer and Tyler Miller both recorded multi-hit nights for Salem as each player contributed a RBI in the losing effort.
The Salem Red Sox and Fayetteville Woodpeckers will meet for the third game of the six-game series on Thursday at 7:05 p.m. at Salem Memorial Ballpark.
First Pitch: 7:04 p.m.
Time of Game: 3:08
Attendance: 1,827
Venue: Carilion Clinic Field