Newcomers Help Snap Five Game Losing Streak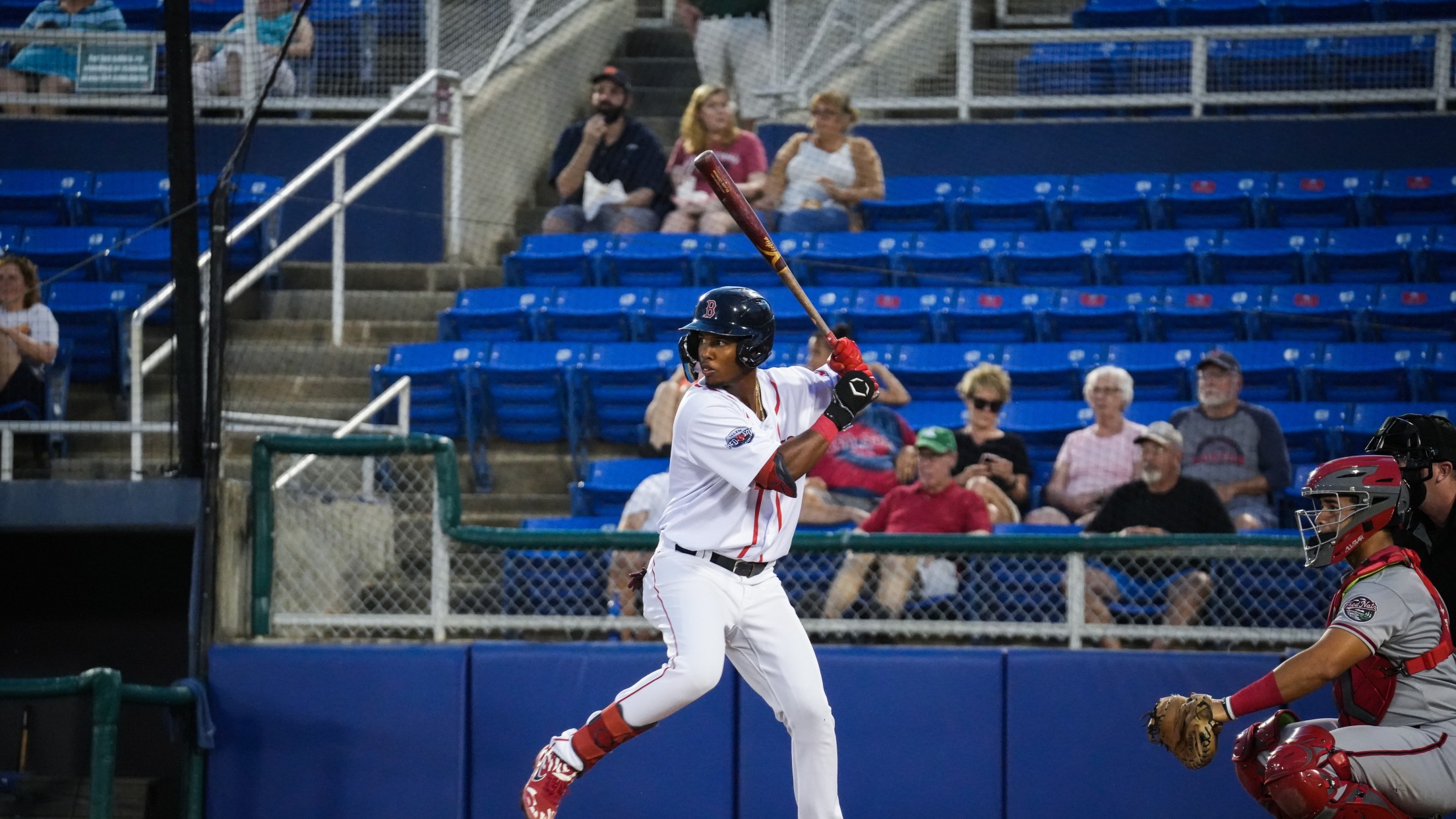 Thanks to the strong pitching performance, the Salem Red Sox (64-65, 29-34) snapped their five-game losing streak in a 4-2 victory over the Fredericksburg Nationals (74-55, 41-22) in front of a packed Salem Memorial Ballpark. Felix Cepeda (W, 3-4) gets credited with his first winning decision since June 3 with
Thanks to the strong pitching performance, the Salem Red Sox (64-65, 29-34) snapped their five-game losing streak in a 4-2 victory over the Fredericksburg Nationals (74-55, 41-22) in front of a packed Salem Memorial Ballpark.
Felix Cepeda (W, 3-4) gets credited with his first winning decision since June 3 with an impressive 3.1 innings pitched where he only allowed two hits and one earned run. He notched half of Salem's 12 strikeouts with six of his own; the most in a single outing this season for the Dominican Republic native.
Elmer Rodriguez-Cruz got his first start at home and did not allow the Nationals to get comfortable in the early going by striking out four batters and giving up only one hit in his three innings of work. Osvaldo De La Rosa (S, 2) felt some adversity on the mound in the later innings, but he fought through his battles and produced a solid 2.2 innings pitched.
After starting strong on Thursday, Salem was quick to pounce on the scoreboard again as Chase Meidroth launched a two-run home run over the left field wall. Later in the night, the Red Sox added a couple of runs off a pair of sacrifice flyouts from Ahbram Liendo in the fourth and Meidroth in the fifth.
While getting into some favorable positions like the bases-loaded situation in the top of the third, the Nationals did not register their first run of the night until Geraldi Diaz's drive to center field bounced off the glove of Roman Anthony into the gap; Jared McKenzie tagged up from third while Diaz strolled into second on the error.
The Nationals catcher wasn't done yet as in the top of the ninth inning he shot his fourth home run of the season, a solo blast, to cut Fredericksburg's deficit to two. But the late push never came from the rest of the lineup and the Red Sox got back-to-back outs to close out the contest.
The Salem Red Sox and Fredericksburg Nationals will play game five of their six-game series on Saturday at 6:05 p.m. at Salem Memorial Ballpark.
First Pitch: 7:03 p.m.
Time of Game: 2:24
Attendance: 6,061
Venue: Carilion Clinic Field