Red Sox, Chacon Teach Hillcats a Lesson on Education Day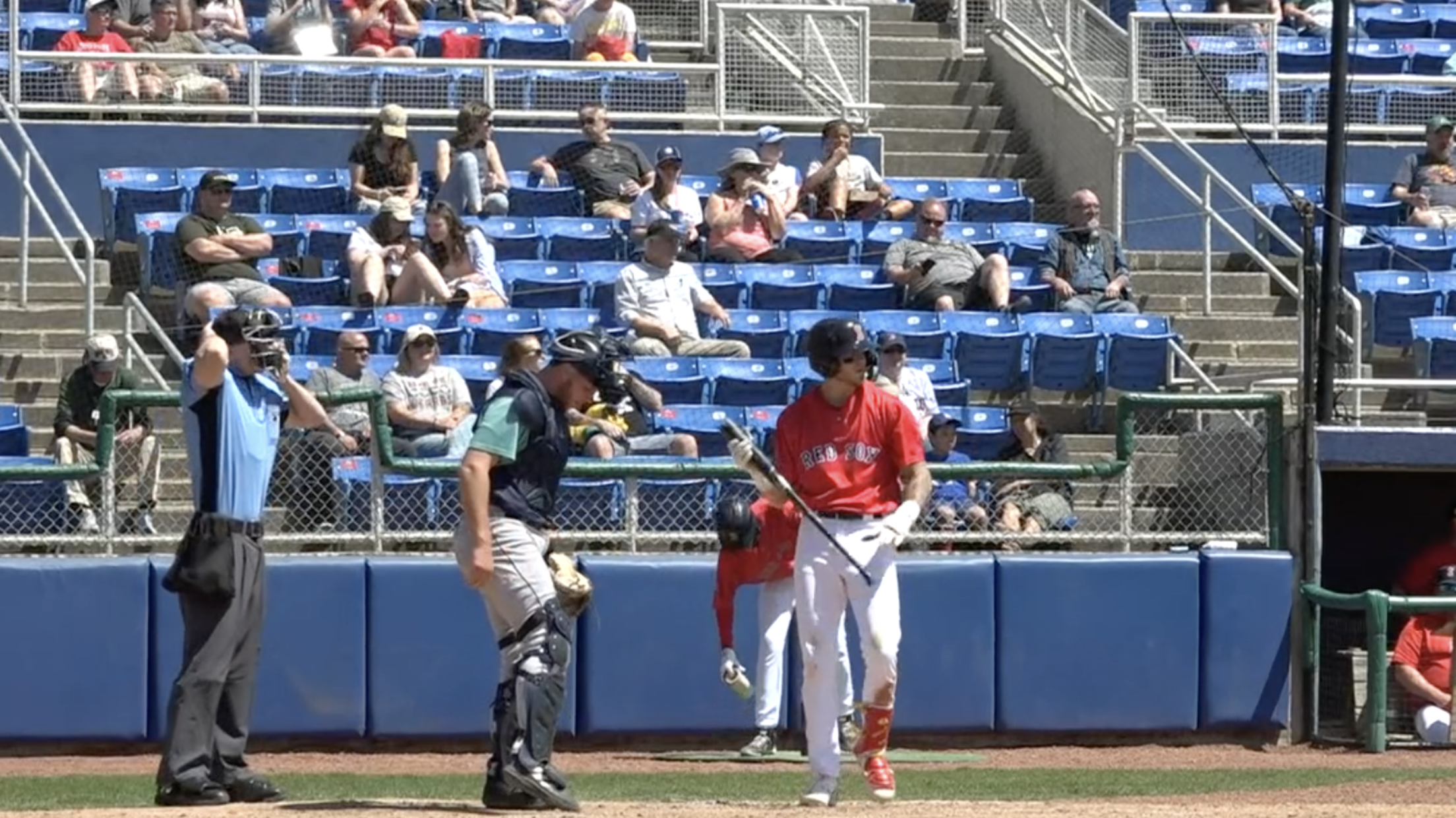 SALEM, Va. – Students from schools around Southwest Virginia packed Salem Memorial Ballpark on Wednesday afternoon and Juan Chacon and the Red Sox put on a show taking down their in-state rivals, 5-2. The Lynchburg Hillcats (5-6) woke up expecting to make the Salem Red Sox (6-5) their breakfast at
SALEM, Va. – Students from schools around Southwest Virginia packed Salem Memorial Ballpark on Wednesday afternoon and Juan Chacon and the Red Sox put on a show taking down their in-state rivals, 5-2.
The Lynchburg Hillcats (5-6) woke up expecting to make the Salem Red Sox (6-5) their breakfast at the 11:05 a.m. start time for Education Day at the ballpark. Things started well for the visitors as in the second Maick Collado singled and came around to score using a wild pitch and two balks from Salem starter Jose Ramirez.
However, from there it was all Red Sox. Salem's left-fielder Juan Chacon began his big day at the plate with an RBI single in the fourth inning that scored Allan Castro from third.
But it was the fifth inning that would instead be the difference maker as Lynchburg starter Austin Peterson started off relatively well, allowing a double to Yorberto Mejicano before freezing up the next two batters on back-to-back strikeouts looking.
However, that's when the wheels fell off the Hillcats' bus. Miguel Bleis hit a hard ball over to third, but Lynchburg third-baseman Juan Benjamin had an errant throw to first base, not only allowing Mejicano to score but allowed Bleis to take all the way up to third base.
On a bang-bang play over at third with Bleis trying for third, Hillcats first-baseman Maick Collado got away allowing Bleis to score the little-league home run putting Salem on top 3-1.
Things went from bad to worse for the visitors as an Allan Castro double followed by a Luis Ravelo single, combined with yet another throwing error, scored another run. Lynchburg committed three errors in the fifth inning alone, and four on the afternoon.
The inning finally ended following Juan Chacon's second RBI of the game on a triple to score the fourth run of the inning putting Salem up, 5-1.
Lynchburg would scrape one more run across in the seventh as Lexer Saduy used a single, wild pitch, and two balks to score the final run of the ballgame.
Salem's closer Caleb Bolden slammed the door on the Hillcats, and who else but Juan Chacon to make a great play, spearing a line drive in left for the final out of the ballgame. Chacon ended the day 3-for-4 with 2 RBI as he was named Player of the Game for his performance.
Additionally, Ryan Fernandez was on a rehab assignment from Double-A Portland pitching one inning, setting down the Hillcats in order with two strikeouts during his appearance in the fifth inning.
Salem and Lynchburg battle again on Thursday night for 80s in Aspen Night and Thirsty Thursday with the Salem Beermongers making their first appearance of the season. First pitch is set for 7:05 p.m. from Salem Memorial Ballpark.
Location: Salem Memorial Ballpark
First Pitch: 11:07 a.m.
Time of Game: 2:13