Red Sox Defensive Errors Lead to Lynchburg Win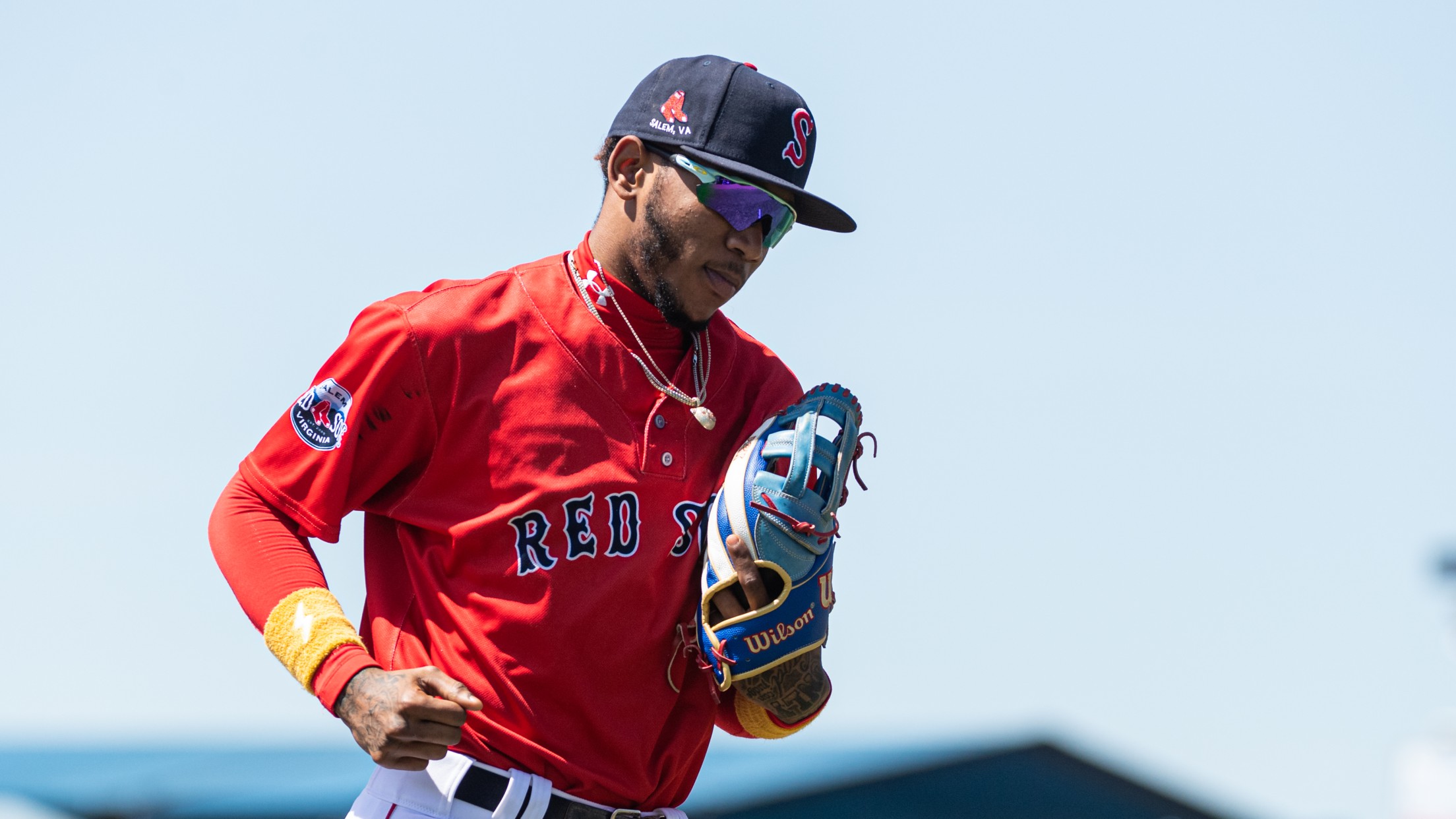 (Robbert Simmons)
SALEM, Va. – It was a night full of defensive deja vu for the Salem Red Sox on Thursday night as the Lynchburg Hillcats take down the Red Sox 13-4 in game three of this week's six game series. Similar to Tuesday evening's series opener, the Hillcats had the hot
SALEM, Va. – It was a night full of defensive deja vu for the Salem Red Sox on Thursday night as the Lynchburg Hillcats take down the Red Sox 13-4 in game three of this week's six game series.
Similar to Tuesday evening's series opener, the Hillcats had the hot start, scoring five runs in the opening frame on five hits, including a pair of RBI doubles and a two-run no-doubter over the left field wall off the barrel of Marc Filia.
Lynchburg would add another in the top of the second inning, making it a 6-0 ballgame through two whole innings of play. In the third, the Red Sox survived without giving up a run and proceeded to put up three runs in the home half to cut the lead in half. Two walks and an error allowed the Red Sox to go to work facing thin ice with two outs. Albert Feliz scored two on a soft liner for a single, while Karson Simas ripped a liner into right to score a third run for Salem.
After a scoreless fourth for both squads, Lynchburg laid the hammer with a six-piece in the top of the fifth. Only three hits for the Hillcats in the fifth, but a fielding error and a pair of walks helped Lynchburg add a few runners to score.
The offense never really got into a grove for the Salem Sox, as they went scoreless in innings four through seven. Salem did score a run in the bottom of the eight, while Lynchburg added a thirteenth insurance run in the top of the ninth, resulting in the 13-4 final score. The Hillcats out-hit the Red Sox 16-5 and Salem committed four fielding errors on the day to Lynchburg's two.
Seven of Lynchburg's nine batter recorded a hit, with five of them having multiple knocks to bolster the box score. Angel Zarate went four for six with four RBIs and both Lexer Saduy and Guy Lipscomb had three hits of their own.
For Salem, Albert Feliz was the bright spot, going two for three with a walk and a pair fo RBIs. Roman Anthony led off the game with a double and Juan Chacon registered a hit as well.
The Red Sox threw three pitchers, while Lynchburg put four men on the hill.
The two teams are back in action again tomorrow for game four of the series in Salem. Come out to Friday's game for PBS Kids Night and postgame fireworks. First pitch is set 7:05 p.m. at Carilion Clinic Field.
Location: Salem Memorial Ballpark
First Pitch: 7:05 p.m.
Time of Game: 2:49