Salem Red Sox Staff Announced for 2023 Season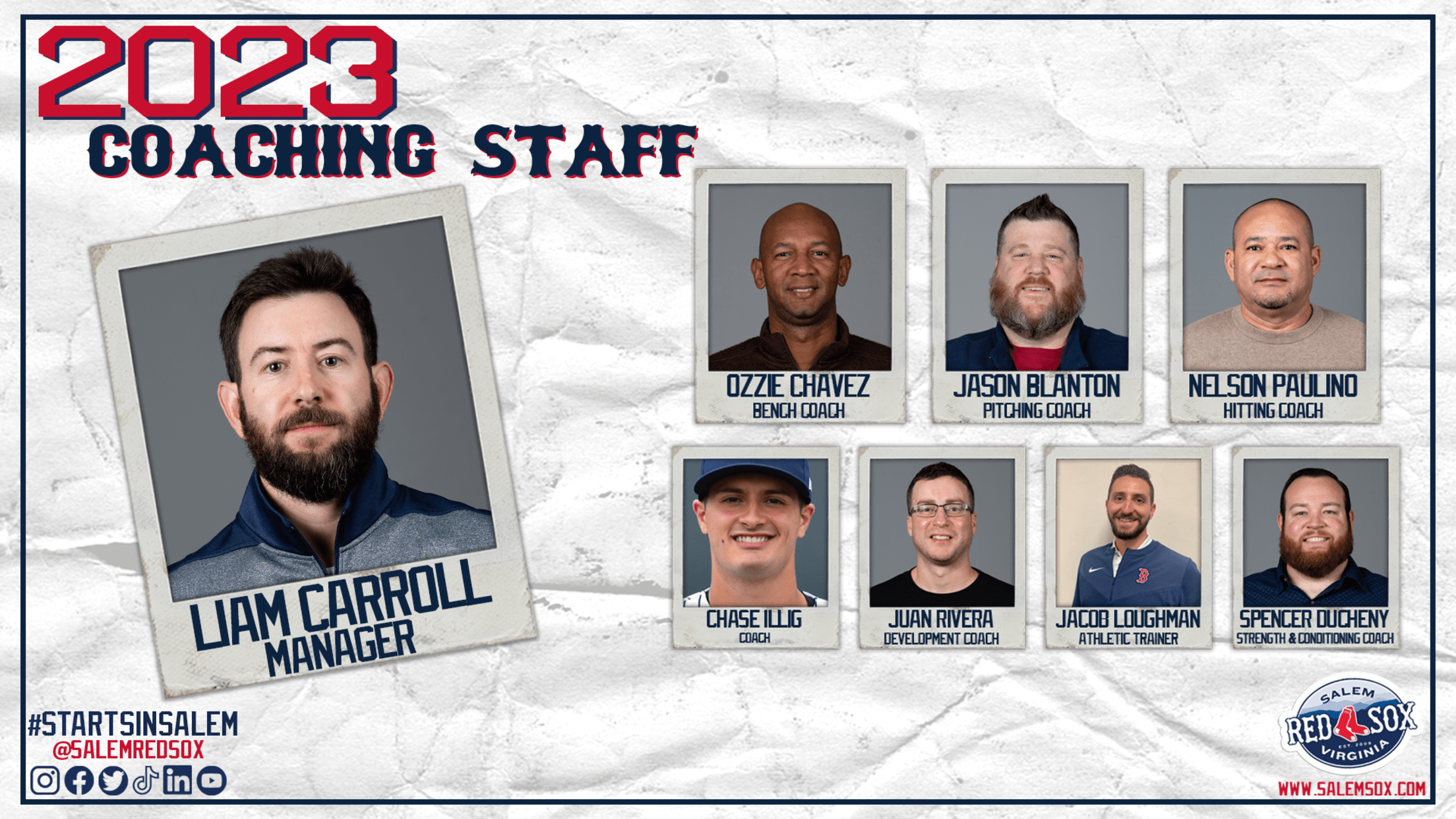 The Boston Red Sox announced Friday afternoon the 2023 coaching staffs for the minor league affiliates. Leading the team this season is manager Liam Carroll. Carroll begins his first season in the Red Sox organization as Salem's manager. He previously worked with Great Britain's national baseball teams, most recently as
The Boston Red Sox announced Friday afternoon the 2023 coaching staffs for the minor league affiliates. Leading the team this season is manager Liam Carroll.
Carroll begins his first season in the Red Sox organization as Salem's manager. He previously worked with Great Britain's national baseball teams, most recently as infield coordinator. Carroll will serve on Great Britain's coaching staff for the 2023 World Baseball Classic. Also joining the organization is Chase Illig, who will serve as an additional coach for Salem. Illig most recently worked as a coach for the Appalachian Aces, following a playing career in the New York Yankees' minor league system from 2019-21.
Ozzie Chavez joins the Salem staff as bench coach after managing at the Red Sox' Dominican Republic Academy from 2019-22. Jason Blanton transitions to the Salem staff as pitching coach, after serving in that same capacity at the Red Sox' Fort Myers complex from 2021-22. Spencer Ducheny will lead Salem's strength and conditioning efforts, after a stint as an assistant strength and conditioning coach with Portland in 2022.