Salem Starts Slow After All-Star Break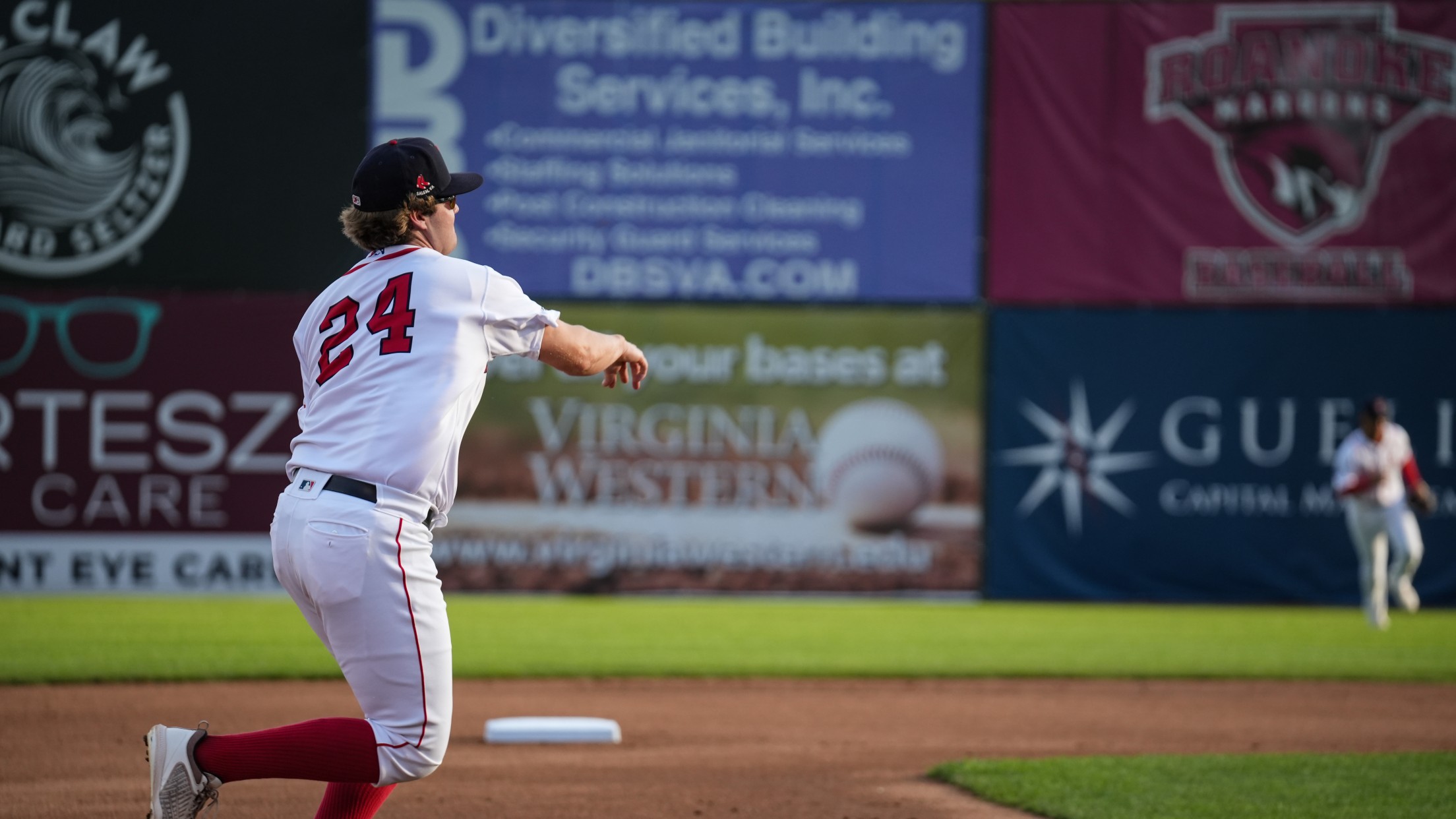 The Lynchburg Hillcats (44-44, 9-13) used a pair of big innings in the early stage of their contest against the Salem Red Sox (46-42, 11-11) to take the series opener, 9-6. Yordys Valdes and Junior Sanquintin both rocked two-RBI nights for Hillcats while the bullpen of Yeury Gervacio (W, 5-0)
The Lynchburg Hillcats (44-44, 9-13) used a pair of big innings in the early stage of their contest against the Salem Red Sox (46-42, 11-11) to take the series opener, 9-6.
Yordys Valdes and Junior Sanquintin both rocked two-RBI nights for Hillcats while the bullpen of Yeury Gervacio (W, 5-0) and Miguel Vinicio (S, 1) withstood any Red Sox comeback efforts in the later innings of the game.
Salem started off the night in dominant fashion, powered by the 1-2-3 part of the order of Eddinson Paulino, Brainer Bonaci and Marcelo Mayer, the Red Sox jumped out to a 3-0 lead, but that was short-lived as Lynchburg responded with a five-run second inning.
While Valdes tied up the score with a 2-RBI double, Isaiah Greene pushed the Hillcats to the lead with his ninth double of the season, and the visitors did not look back.
Angel Bastardo's (L, 2-2) start did not last a full two innings as Maceo Campbell came in from the bullpen to slow down the Hillcats. While the Washington D.C. native looked sharp to close the second inning and silenced the opposing bats in the third, Campbell ran into some trouble in the fourth as Lynchburg had another big frame, a three-run outing, to move ahead of Salem by four runs.
Being quiet in his first two at-bats, Sanquintin came alive in that fourth inning with an RBI single and then moved Lynchburg to its largest lead of the night, a five-run advantage, with a fielder's choice to score Jake Fox.
After grabbing a 9-4 edge, the tides turned a bit in the contest as Salem struck in back-to-back innings with RBI doubles from Bryan Gonzalez and Blaze Jordan to move the Red Sox within three.
The bullpen of Blake Loubier, Bryan Lucas and Christopher Troye did their part as they shut down Lynchburg by allowing only one base hit in their combined 5.2 innings pitched. But alas, their efforts fell short as Lynchburg took the three-run victory on a warm Friday night.
The Salem Red Sox and Lynchburg Hillcats will meet for the second game of the three-game series at 6:05 p.m. at Salem Memorial Ballpark.
First Pitch: 7:06 p.m.
Time of Game: 2:46
Attendance: 4,338
Venue: Salem Memorial Ballpark