Salem Walks-Off in Bizarre Fashion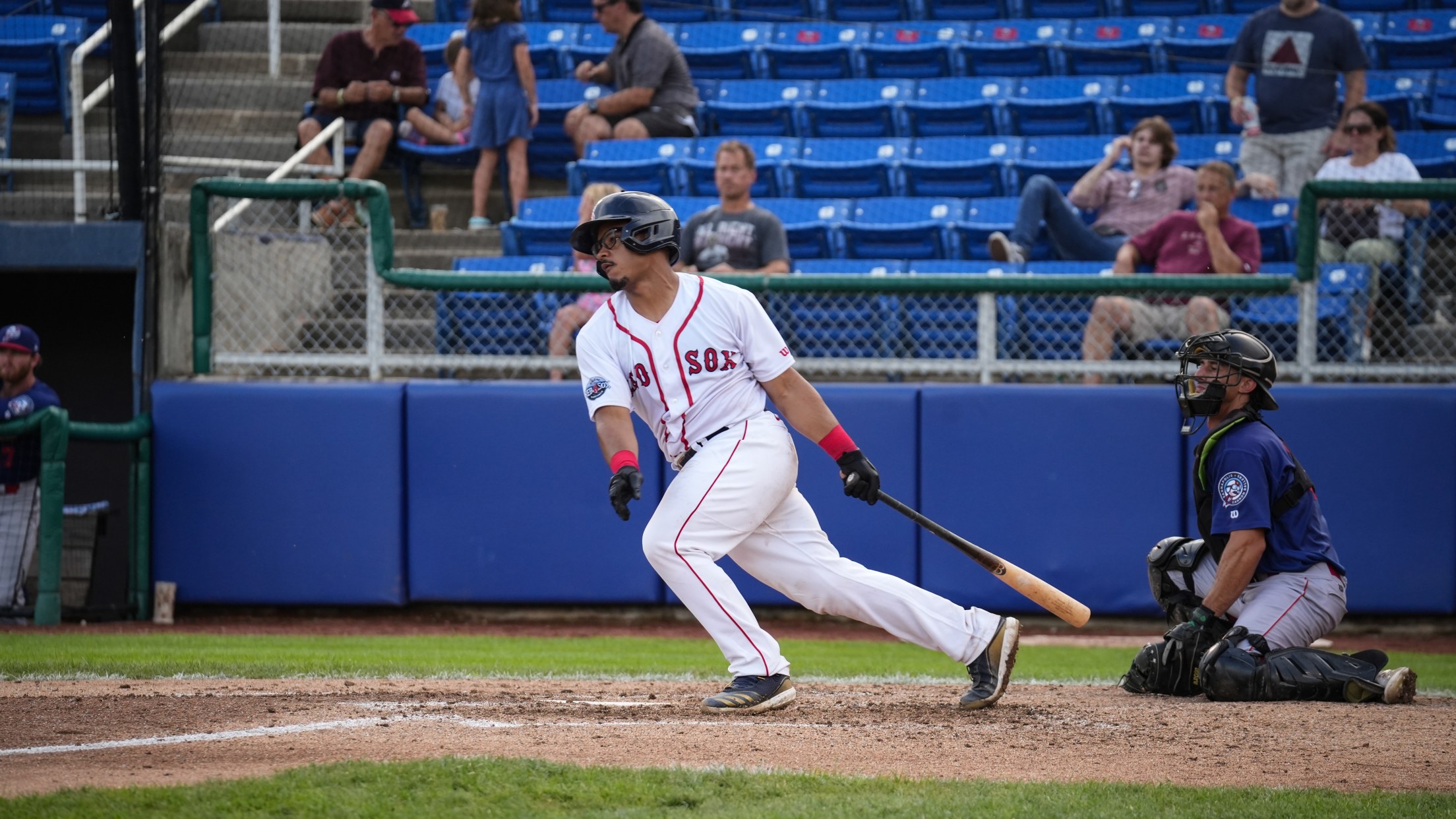 After Kier Meredith was selected to pinch run for the Salem Red Sox (46-41, 11-10), it only took a handful of minutes to score the game-winning run in the eleventh inning off a wild pitch from Kannapolis' Tyson Messer. It was another one-run victory for Salem, its third of the
After Kier Meredith was selected to pinch run for the Salem Red Sox (46-41, 11-10), it only took a handful of minutes to score the game-winning run in the eleventh inning off a wild pitch from Kannapolis' Tyson Messer.
It was another one-run victory for Salem, its third of the week, and this nail-biting 2-1 result clinched the series and moved the Red Sox second half record back above .500 heading into the all-star break.
Thad Ward was shaky in the opening inning of his second rehab start with Salem, the right-handed pitcher recovered with six straight strikeouts and once again delivered a solid 3.0 inning performance.
Luis Guerrero (W, 2-3) had a near-perfect showing in extra innings where he was able to repeatedly get out of late-game situations and never allow Kannapolis to grab a lead.
Salem held the advantage for the majority of the night as Jose Garcia drove in Bryan Gonzalez in the second inning to put the Red Sox ahead 1-0. That score would stand all the way up to the top of the ninth inning where the Cannon Ballers were down to their last strike.
With Wilber Sanchez at the plate, the Kannapolis shortstop slapped the ball up the middle into center field to score Wilfred Veras from second and extend the ball game.
Both teams had their opportunities in the later stages of the ball game, but the break-through moment came in the eleventh when Messer's mishab gave up the decisive run and powered the Red Sox to victory.
The Salem Red Sox will start a three-game series against the Lynchburg Hillcats after the four-day all-star break on Friday at 7:05 p.m. at Salem Memorial Ballpark.
First Pitch: 5:08 p.m.
Time of Game: 2:48
Attendance: 1,531
Venue: Salem Memorial Ballpark