Amarillo Breaks Away Late to Clinch Series Finale Against Missions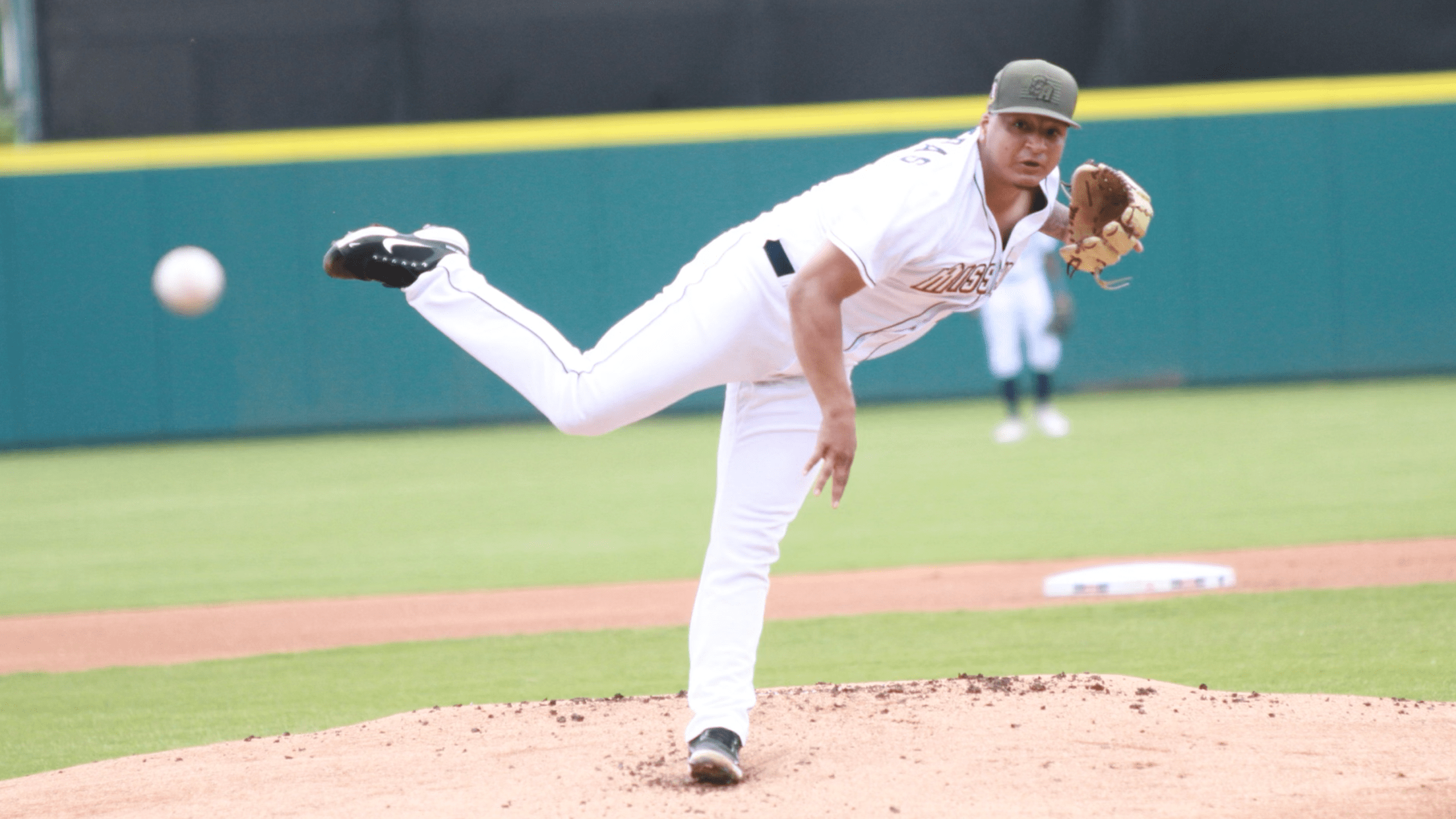 SAN ANTONIO – The San Antonio Missions concluded their six-game series with the Amarillo Sod Poodles on Sunday afternoon. What started as a competitive game got away from the Missions late. Amarillo plated five runs in the eighth inning and secured a 9-3 victory in the series finale. The Missions
SAN ANTONIO – The San Antonio Missions concluded their six-game series with the Amarillo Sod Poodles on Sunday afternoon. What started as a competitive game got away from the Missions late. Amarillo plated five runs in the eighth inning and secured a 9-3 victory in the series finale.
The Missions mounted a two-out rally against Amarillo starter Deyni Olivero in the first inning. Pedro Castellanos walked and Daniel Johnson singled to bring up Juan Fernandez. He reached on an infield single, but Castellanos got trapped between third and home and was tagged out to end the inning.
Efrain Contreras started on the bump for San Antonio, and he rolled early. Contreras retired the first seven Sod Poodle hitters, four of whom struck out swinging.
Nick Dalesandro became the first Sod Poodle to reach base when he banged a triple to right-center field with just one out in the third. The Missions brought the infield in, and that decision immediately paid off. Fernandez fielded a ground ball and nabbed Dalesandro trying to score, keeping it a 0-0 game.
In the bottom of the third, Chandler Seagle earned a lead-off walk before Ripken Reyes switched places with him on a fielder's choice. Reyes advanced to second on an Olivero balk, and he ran home after Tirso Ornelas snuck a single into right field to put the Missions on the board first. Ornelas tried to stretch the single into a double but was unsuccessful, so after three innings, San Antonio led 1-0.
With two outs in the fourth, Tim Tawa turned around a Comtreras fastball for a two-run homer to the left-field berm. This leapt Amarillo ahead 2-1. Tawa's blast was the first and only home run for either squad during the entire six-game series.
Amarillo's advantage didn't last long. Johnson started the bottom of the fourth with a single and stole second base. Korry Howell and Michael De La Cruz followed with back-to-back doubles that gave the lead right back to San Antonio. Olivero did strand De La Cruz at second to keep it a 3-2 edge for the Missions.
The Sod Poodles responded right away in the fifth off of Missions reliever Henry Henry. A walk and three straight singles tied the game and then loaded the bases with nobody out. Caleb Roberts skied a sacrifice fly to bring in the go-ahead run, but Henry then strung together consecutive outs and left two runners in scoring position. Amarillo's lead sat at 4-3.
Just like he did in the fourth, Johnson began the inning by getting on base, this time via a walk. He made it to third base with fewer than two outs thanks to a wild pitch and a groundout, but the Missions couldn't bring him home.
After two scoreless innings out of the bullpen, Jose Espada ran into some trouble in the eighth. Seth Beer and Tawa each roped doubles to score a run, and that was only the beginning. Adrian Del Castillo added an RBI single before the big blow. Kevin Kopps entered with the bases loaded, and Camden Duzenack drove in all three runners. Amarillo's lead ballooned to 9-3.
San Antonio sprinkled in three singles in the final two innings, but nothing to seriously threaten the Sod Poodles. Kyle Backhus induced a game-ending double play to wrap up a 9-3 Amarillo victory.
Post-Game Notes
Final Score: 9-3

With the loss, San Antonio falls to 23-22 on the season

Korry Howell (#13 Padres prospect): 1-4, RBI

Jackson Wolf (#16 Padres prospect: DNP

Alek Jacob (#26 Padres prospect): DNP

Tirso Ornelas (#28 Padres prospect): 1-4, RBI

Efrain Contreras (Missions Starter): 4 IP, 3 H, 2 ER, BB, 7 K

Jordan Lawlar (#1 Dbacks prospect, #8 MLB): DNP

Deyvison De Los Santos (#4 Dbacks prospect): 1-4, R

Deyni Olivero (Sod Poodles Starter): 4 IP, 6 H, 3 ER, 2 BB, K
The San Antonio Missions will have the day off on Monday before beginning a six-game series with the Frisco RoughRiders on Tuesday, May 30th. The pitching matchups have not yet been determined. First pitch for Tuesday's game is slated for 7:05 p.m. from Riders Field.
The San Antonio Missions are the Double-A affiliate for the San Diego Padres. The 2023 season is the 121st professional season for the San Antonio Missions. Season seat memberships, as well as group tickets, for the 2023 season are available now. Call 210-675-PARK to discuss pricing for season tickets, group tickets and hospitality. Single game tickets are on sale now. The Missions Box Office will be cashless this season. Fans can purchase tickets at the box office using credit cards. For more information on the upcoming season call 210-675-PARK (7275) or visit samissions.com.