Sod Poodles Silence San Antonio Bats as Missions Fail to Score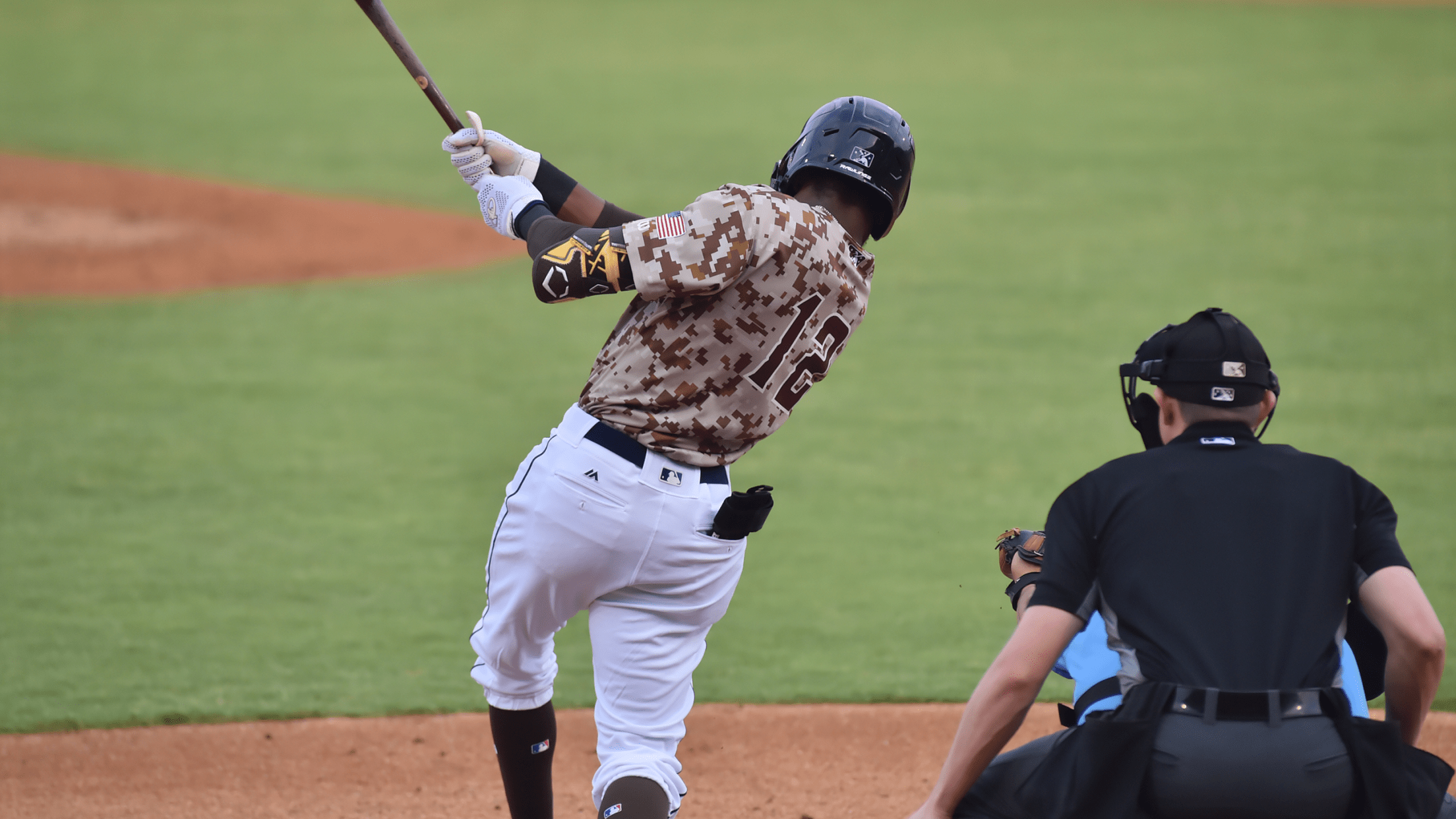 SAN ANTONIO – The San Antonio Missions continued their six-game series with the Amarillo Sod Poodles on Saturday night. It was a pitcher's duel from the start as Amarillo scored the only run of the game in the first inning. Despite strong performances from all four Missions pitchers, the lone
SAN ANTONIO – The San Antonio Missions continued their six-game series with the Amarillo Sod Poodles on Saturday night. It was a pitcher's duel from the start as Amarillo scored the only run of the game in the first inning. Despite strong performances from all four Missions pitchers, the lone tally proved to be enough to give Amarillo their first win of the series and snap San Antonio's four-game win streak.
The Sod Poodles were first out of the gate against Missions starting pitcher Duncan Snider as Juan Centeno got the scoring going with a run-producing single. Seth Beer followed with a double and Tim Tawa drew a walk to load the bases for Amarillo. Snider left those runners on base by forcing a pop-up and a strikeout, keeping it a 1-0 Amarillo lead.
Chad Patrick, Amarillo's starter, kept San Antonio's offense quiet from the get-go. Ray-Patrick Didder doubled to the wall in the bottom of the third and advanced to third with two outs, but Patrick kept him right there to maintain a one-run advantage.
Snider allowed at least one runner on base in the third, fourth and fifth innings, but he wiggled out of trouble each time and completed five innings of one-run ball.
After allowing the double, Patrick retired seven consecutive Missions batters before Connor Hollis walked in the bottom of the fifth. However, Hollis got thrown out trying to steal, so Amarillo remained ahead 1-0.
Aaron Leasher relieved Snider in the sixth inning. Other than a walk and an infield single, Leasher kept the Sod Poodles at bay through two frames.
Patrick continued his dominance deep into the game. He set down the Missions in order in the seventh to keep Amarillo up by one.
Lake Bachar picked up right where Leasher left off out of the San Antonio bullpen. He worked around a walk and put another zero on the scoreboard.
San Antonio turned to Michel Baez in the ninth. He did his best to give the Missions a chance to win by quickly sending three Sod Poodles back to the dugout.
In relief of Patrick, Andrew Saalfrank put away five of six Missions he faced. Tirso Ornelas earned a two-out walk in the bottom of the ninth, and Ripken Reyes came into run for him at first. Reyes hustled over to second on a wild pitch, but then he got gunned down going for third on a ball in the dirt allowing Amarillo to hang onto a 1-0 victory.
Post-Game Notes
Final Score: 1-0

With the loss, San Antonio falls to 23-21 on the season

6th shutout loss of the season

Korry Howell (#13 Padres prospect): 0-4

Jackson Wolf (#16 Padres prospect: DNP

Alek Jacob (#26 Padres prospect): DNP

Tirso Ornelas (#28 Padres prospect): 0-3, BB

Duncan Snider (Missions Starter): L, 5 IP, 5 H, ER, 4 BB, 2 K

Jordan Lawlar (#1 Dbacks prospect, #8 MLB): 1-4, BB, R

Deyvison De Los Santos (#4 Dbacks prospect): DNP

Chad Patrick (Sod Poodles Starter): W, 7 IP, 2 H, 2 BB, 6 K
The San Antonio Missions will conclude their six-game series with the Amarillo Sod Poodles on Sunday, May 28th. Right-hander Efrain Contreras (1-4, 5.40) is expected to start for the Missions. Right-hander Deyni Olivero (1-4, 9.09) is expected to start for the Sod Poodles. First pitch is slated for 1:05 p.m. from Nelson Wolff Stadium.
The San Antonio Missions are the Double-A affiliate for the San Diego Padres. The 2023 season is the 121st professional season for the San Antonio Missions. Season seat memberships, as well as group tickets, for the 2023 season are available now. Call 210-675-PARK to discuss pricing for season tickets, group tickets and hospitality. Single game tickets are on sale now. The Missions Box Office will be cashless this season. Fans can purchase tickets at the box office using credit cards. For more information on the upcoming season call 210-675-PARK (7275) or visit samissions.com.