Wolff Stadium to Host Regional Finals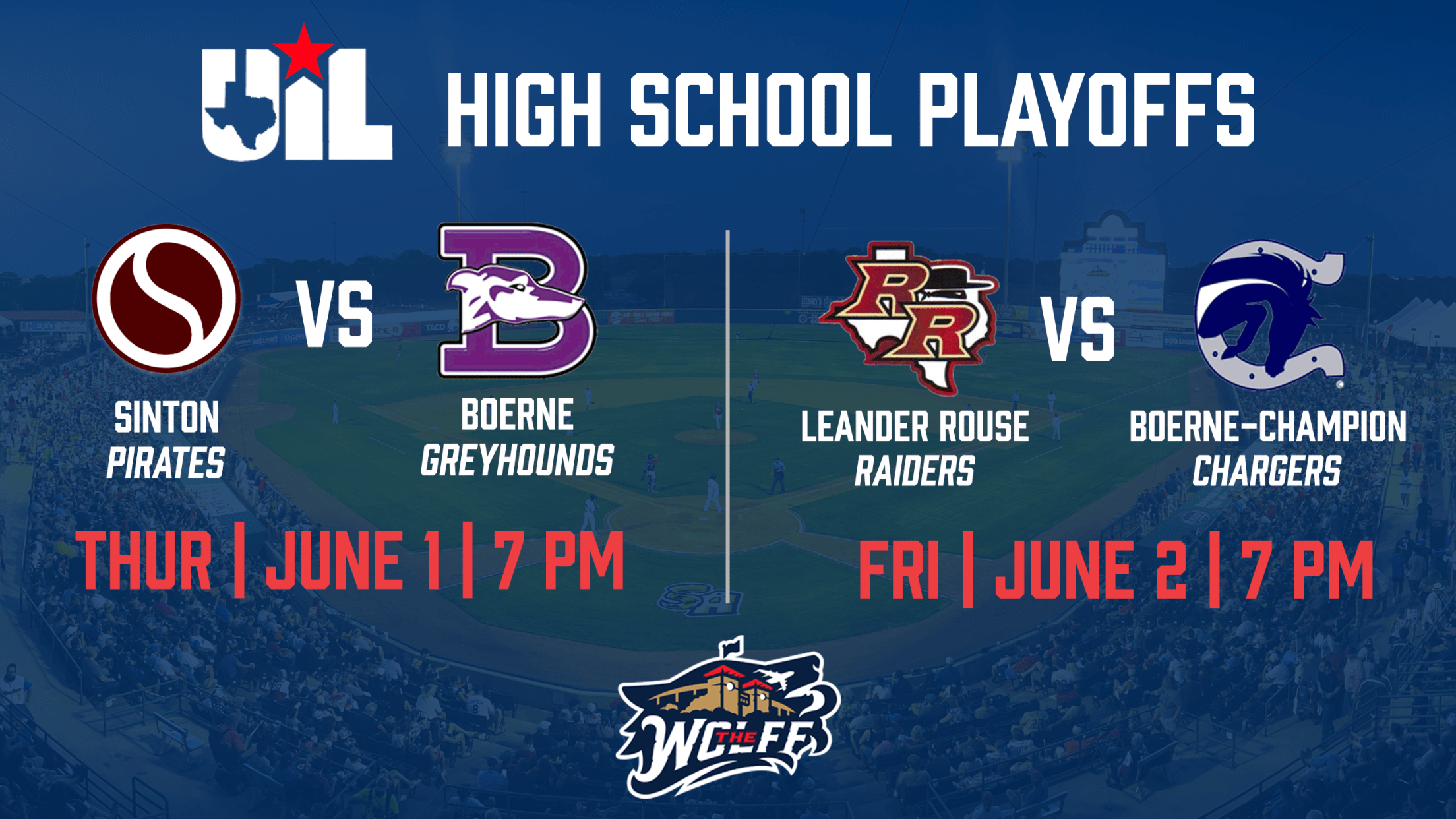 SAN ANTONIO - The San Antonio Missions Baseball Club has announced that Nelson Wolff Stadium will host Texas regional final high school baseball games on Thursday, June 1st and Friday, June 2nd. Thursday's game will be a 4A contest between Sinton and Boerne beginning at 7:00 p.m. Friday's game will
*SAN ANTONIO - *The San Antonio Missions Baseball Club has announced that Nelson Wolff Stadium will host Texas regional final high school baseball games on Thursday, June 1st and Friday, June 2nd.
Thursday's game will be a 4A contest between Sinton and Boerne beginning at 7:00 p.m. Friday's game will be a 5A contest between Rouse and Boerne Champion beginning at 7:00 p.m.
Tickets will be $10.00 for adults and $5.00 for students. Tickets for these games will be general admission only and can be purchased online at samissions.com. Tickets will also be available for purchase at Nelson Wolff Stadium beginning at 10:00 a.m. on Thursday and Friday.
The gates will open at 6:00 p.m. for these games and parking will be $5.00. For more questions about these games, call 210-675-PARK.
The San Antonio Missions are the Double-A affiliate for the San Diego Padres. The 2023 season is the 121st professional season for the San Antonio Missions. Season seat memberships, as well as group tickets, for the 2023 season are available now. Call 210-675-PARK to discuss pricing for season tickets, group tickets and hospitality. Single game tickets are on sale now. The Missions Box Office will be cashless this season. Fans can purchase tickets at the box office using credit cards. For more information on the upcoming season call 210-675-PARK (7275) or visit samissions.com.