GuideRail Feature: Sean Boyle back to RailRiders in 2023
Inning-by-inning, SWB right-hander climbed the ranks and solidified himself as a top starting pitching prospect.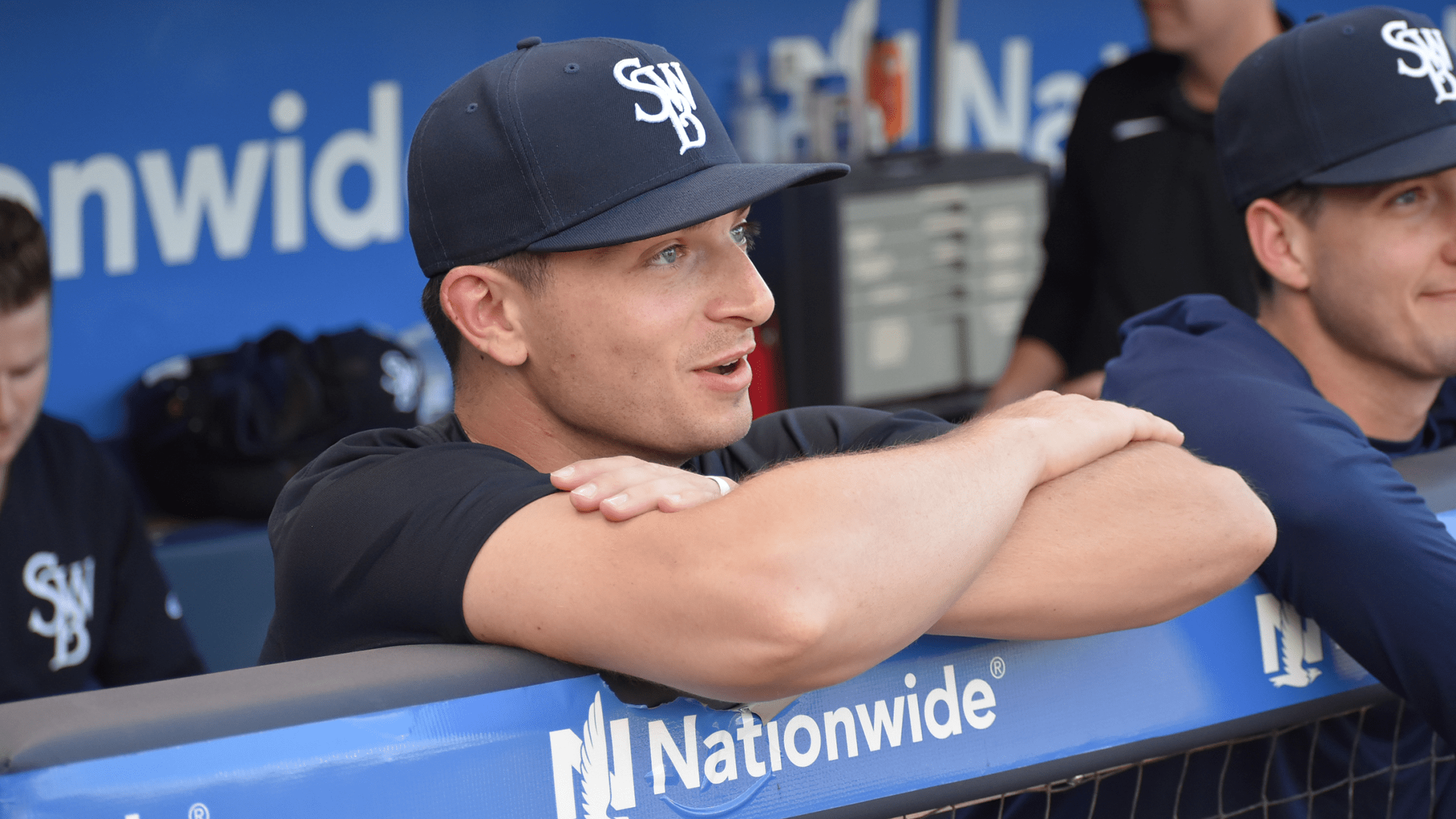 (Kirsten Peters)
Sean Boyle will throw until they take the ball away from him. His 10 straight quality starts last season in Double-A Somerset prove it. And yet his only focus is on the inning he is pitching in. One at a time. Boyle knows the number of eyes on him every
Sean Boyle will throw until they take the ball away from him. His 10 straight quality starts last season in Double-A Somerset prove it. And yet his only focus is on the inning he is pitching in. One at a time.
Boyle knows the number of eyes on him every time he takes the mound simply because of the name and the brand of the New York Yankees. He felt the pressure last season when everyone around him began pointing out his streak. But Boyle remarked, "You can't worry about the seventh inning in the first inning." He tries his best to not pay attention to the talk but rather leans into the competition of it all. The right-hander gives credit to his teammates for always bringing the offense and helping him relax early in the game.
At the end of his streak, Boyle had thrown 64.1 innings allowing just twelve earned runs for a 1.68 ERA. He struck out 62 batters, almost one a frame, and walked just twelve.
Boyle finished up the season with a promotion to Triple-A Scranton/Wilkes-Barre. Impressively, he notched five wins in nine starts and boasted a 3.61 earned run average.
With a lot of time to reflect in the offseason, Boyle was able to prioritize his goals and efforts at this point in his career. His main objective: maintain and raise the bar.
With more experience under his belt, he recognizes what his priorities should be. Coming off a season where he doubled his workload, Boyle is now focusing on recovery, mobility, and flexibility. He learned how his body handles stress and what it takes to bounce back from a long start. He's doing the right exercises, working on his timing, and trying to lift smarter. It's a more detailed approach. There are benefits to tracking, and limiting, how many reps he completes, the number he throws on a bullpen day, and what his velocity looks like at different levels of tired. Boyle noted how important day-to-day actions are.
"Maybe it's not more gas at this point," Boyle said, "I'm not going to win a game on a random Tuesday playing catch."
The 26-year-old is also focusing on his mental conditioning. A neutral mindset helps him to stay in the present and accept what happens at face value. "I try not to get too high or too low at any point," stated Boyle. It's an important strategy in dealing with high-pressure situations and handling adversity. He recognizes his trips to Triple-A in the past two seasons as major preparation for this upcoming summer. Not only does he now understand how they operate and what they look like, but he also is reassured by his previous performances. "It was a confidence booster to be a starter at these upper levels and know I can hold my own." Boyle added "I want to continue where I left off. Keep knocking at the door."
Boyle started his climb up the ranks during the 2021 season. He flew through four levels, a pretty incredible feat. And it wasn't just that he made his way from the Florida State
                 League to the International League, it was that he did so successfully. In 86 innings pitched, Boyle lowered his cumulative ERA down to 1.99 with the lowest of them all a 1.07 in Triple-A.
                        
                        
That might not have even been the best part of that summer however. Boyle really impressed when he pitched a no-hitter, twice. The first was a joint venture with Nick Ernst and Derek Craft in Hudson Valley. The first of his professional career and the second in the team's history. Boyle tossed the first four frames, striking out three and walking three.
A little over a month later, he etched his name into the record books again. This time on his own. After making the jump to Scranton/Wilkes-Barre, Boyle strong-armed his way through seven innings of no-hit ball. In game one of a doubleheader, he struck out six on 95 pitches. He allowed just two base runners, one on a walk and one on a hit-by-pitch.
"It's leaving me a little bit more at a loss for words, processing it after it happened," Boyle said after his blockbuster night. "In the moment, I looked at the scoreboard pretty early and in the third and was like, 'Alright. I like not giving up hits. Let's keep this going.'"
In this industry it's all about taking advantage of the opportunities you are given. Boyle said he was excited to even play for a full affiliate right out of spring training in 2021. He certainly made the most of his chances. Again at the of the 2022 summer he had proved not only could he show up in big situations, he could do so time and time again. Boyle stepped up when a few of his fellow starters in the organization were traded away. The growth of his career has been astronomical, and quick too, and he shows no signs of letting up.
He hopes to continue to take advantage of any potential opportunities that present themselves. Boyle knows he's built a decent resume at the upper levels. He knows it's important to display consistency at this point. And, with lots of eyes all around he wants to make sure he handles things the right way.
A 25th-round draft pick back in 2018, Sean Boyle is now the 29th-ranked prospect in the Yankees minor league system. He got the invite to spring training to start the season. He's slated to start at the highest minor league level. He's more prepared than he's ever been.