Kings of Queen City: SWB hammers Charlotte 14-5
RailRiders hit season-best six home runs in series opener vs Knights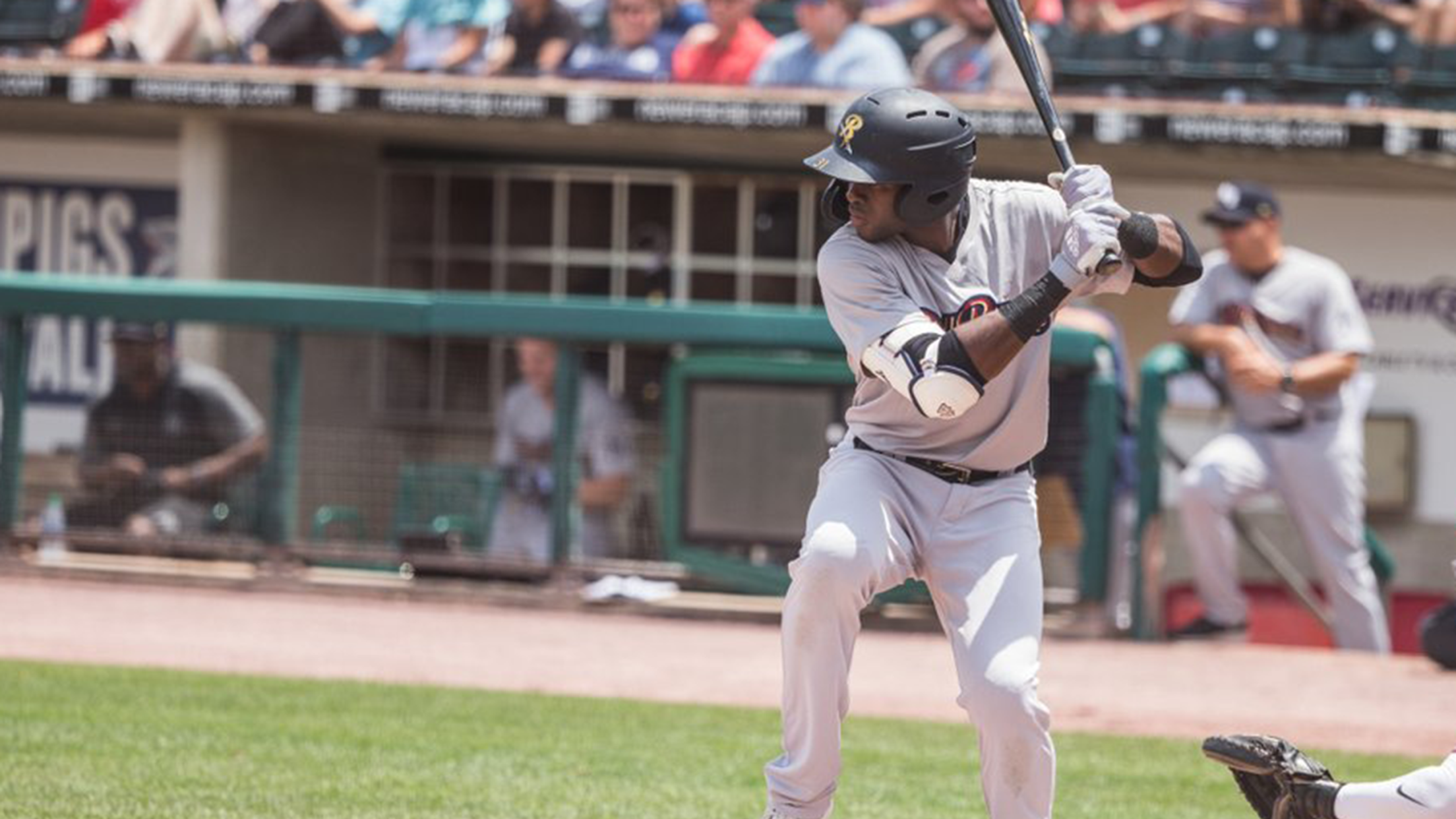 Estevan Florial hit two home runs in game two on Thursday, but the RailRiders dropped both halves of a doubleheader at Rochester. (Cheryl Pursell)
CHARLOTTE, NC (May 16, 2023) –The Scranton/Wilkes-Barre RailRiders hammered the Charlotte Knights 14-5 Tuesday evening at Truist Field. Estevan Floral and Rodolfo Duran each homered twice as the RailRiders launched six home runs in the series opener. The RailRiders plated a run in the top of the first on a
CHARLOTTE, NC (May 16, 2023) –The Scranton/Wilkes-Barre RailRiders hammered the Charlotte Knights 14-5 Tuesday evening at Truist Field. Estevan Floral and Rodolfo Duran each homered twice as the RailRiders launched six home runs in the series opener.
The RailRiders plated a run in the top of the first on a pair of singles and a groundout and added to the lead with back-to-back home runs in the second. Jamie Westbrook drove a 1-1 pitch from Nate Fisher 383 feet to the right field stands for a 2-0 lead. Jesus Bastidas followed with a 424-foot blast to left to extend the lead.
Former RailRider and Yankee Clint Frazier singled in a run in the home half of the second off Scranton/Wilkes-Barre starter Sean Boyle, but the right-handed received a stellar double play turn from Oswald Peraza and Bastidas to close the inning.
Peraza doubled in Florial in the top of the fourth to push the lead to three runs and the RailRiders added two more on a single by Westbrook with two outs in the fifth for a 6-1 advantage. After Westbrook's single plated Andres Chaparro and Rodolfo Duran, umpires called for the tarp as sheets of rain waivered across Charlotte.
After a 50-minute delay, Bastidas singled on the first pitch as play resumed and Florial hit a 2-0 offering from reliever JB Olson to the seats in left-center to extend the lead to 9-1. Duran hit his fifth home run of the season in the top of the sixth for a 12-1 edge.
Victor Reyes home run in the bottom of the sixth, a two-run shot, drew the Knights back within nine at 12-3.
Florial's second home run of the game came in the seventh off Alex Mateo; a 421-foot blast to center. After the Knights scored twice in the bottom half of the inning, Duran's eighth-inning solo shot off of big-league rehabber Liam Hendriks capped the RailRiders offense.
Despite the delay, Boyle (2-2) pitched into the bottom of the sixth, striking out six and walking one. Fisher (3-4) allowed the first seven runs, four of which were earned, on seven hits.
Scranton/Wilkes-Barre's six home runs are a new season-high and one off the franchise record set in 1998.
Game two of this set is slated for Wednesday evening at 6:35 P.M. Randy Vasquez and Luke Farrell square off for the RailRiders and Knights, respectively.