Randy's Quality: Rortvedt's Homer Not Enough in Loss to Omaha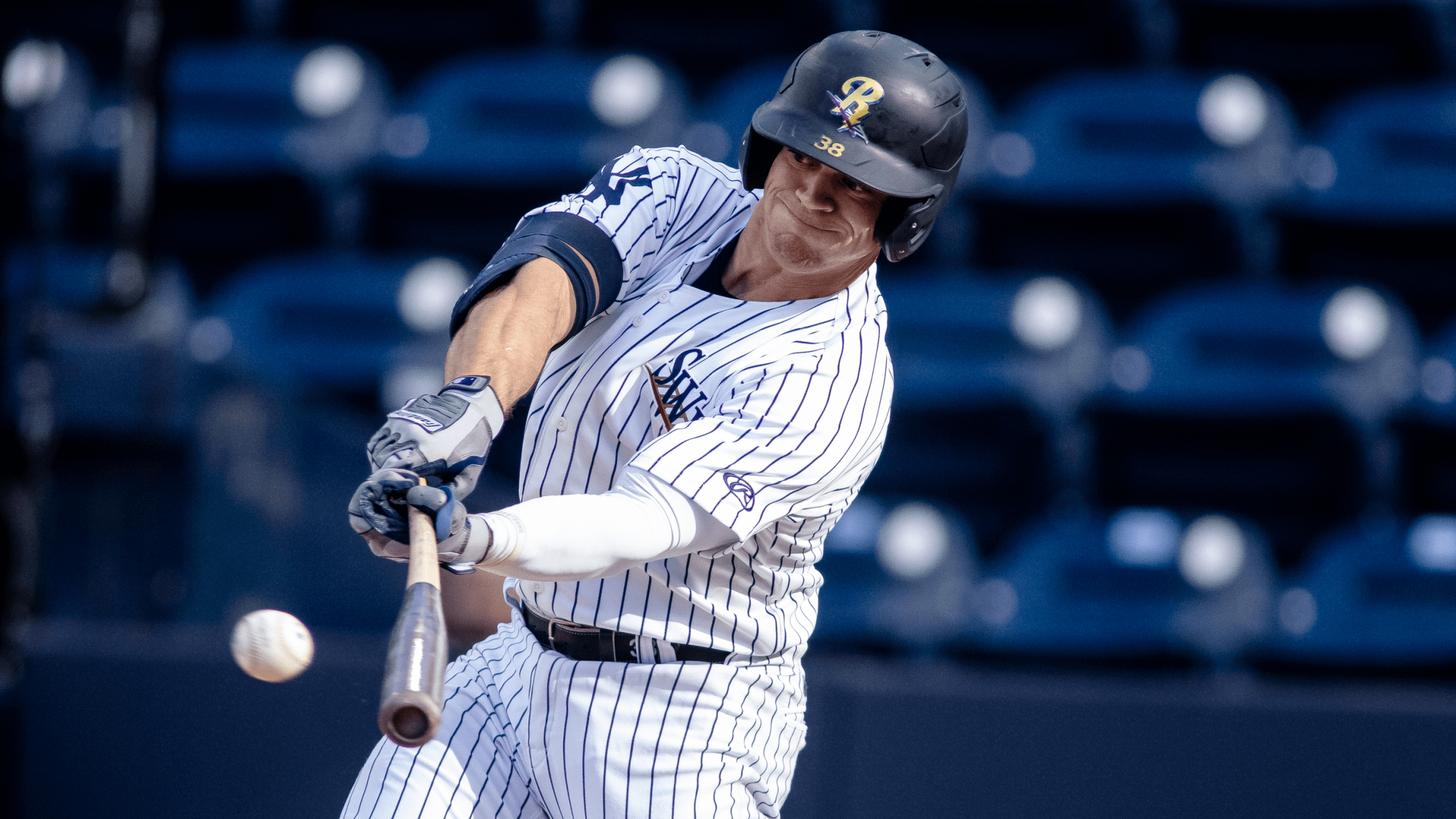 Ben Rortvedt hit his first home run of the season, but the RailRiders fell 3-2 to the Storm Chasers Friday night. (Todd Hiller)
BOX SCORE | OMA 3, SWB 2 The Scranton/Wilkes-Barre RailRiders dropped to the Omaha Storm Chasers 3-2 on Friday night. Ben Rortvedt smacked his first home run of the season. Omaha took the lead with two runs in the first. Samad Taylor and Tyler Gentry recorded back-to-back singles. CJ Alexander
The Scranton/Wilkes-Barre RailRiders dropped to the Omaha Storm Chasers 3-2 on Friday night. Ben Rortvedt smacked his first home run of the season.
Omaha took the lead with two runs in the first. Samad Taylor and Tyler Gentry recorded back-to-back singles. CJ Alexander smacked a sacrifice fly and Jakson Reetz drove Gentry in for a 2-0 lead.
The RailRiders chipped away plating one in the second. Jesus Bastidas singled to reach and Jamie Westbrook brought him home.
The Storm Chasers got the run back thanks to an error and a RBI double from Gentry for a 3-1 advantage.
Ben Rortvedt opened the fifth with a solo shot, his first of the season, to get within one.
Ben Rortvedt's got power 🚀#EverythingMajor #RepBX pic.twitter.com/T24VhU9wfT

— SWB RailRiders (@swbrailriders) May 13, 2023
Scranton/Wilkes-Barre put two on in the bottom of the ninth, but couldn't bring in a run.
Randy Vasquez finished with a quality start allowing three runs, two earned, in six frames. He sat down the last nine batters he faced. Matt Bowman pitched an inning and two thirds clean. Nick Ramirez tossed a 1-2-3 ninth.
MLB Rehabber Daniel Lynch pitched five innings allowing two runs on four hits. James McArthur made his Royals affiliate debut with two clean frames. Dylan Coleman tossed quick and quiet eighth. Nick Wittgren finished the ninth scoreless.
The RailRiders take on the Storm Chasers on Saturday afternoon. Lefty Tanner Tully is scheduled for the first pitch at 4:05 PM.