Third Straight: RailRiders Stellar in All-Around Win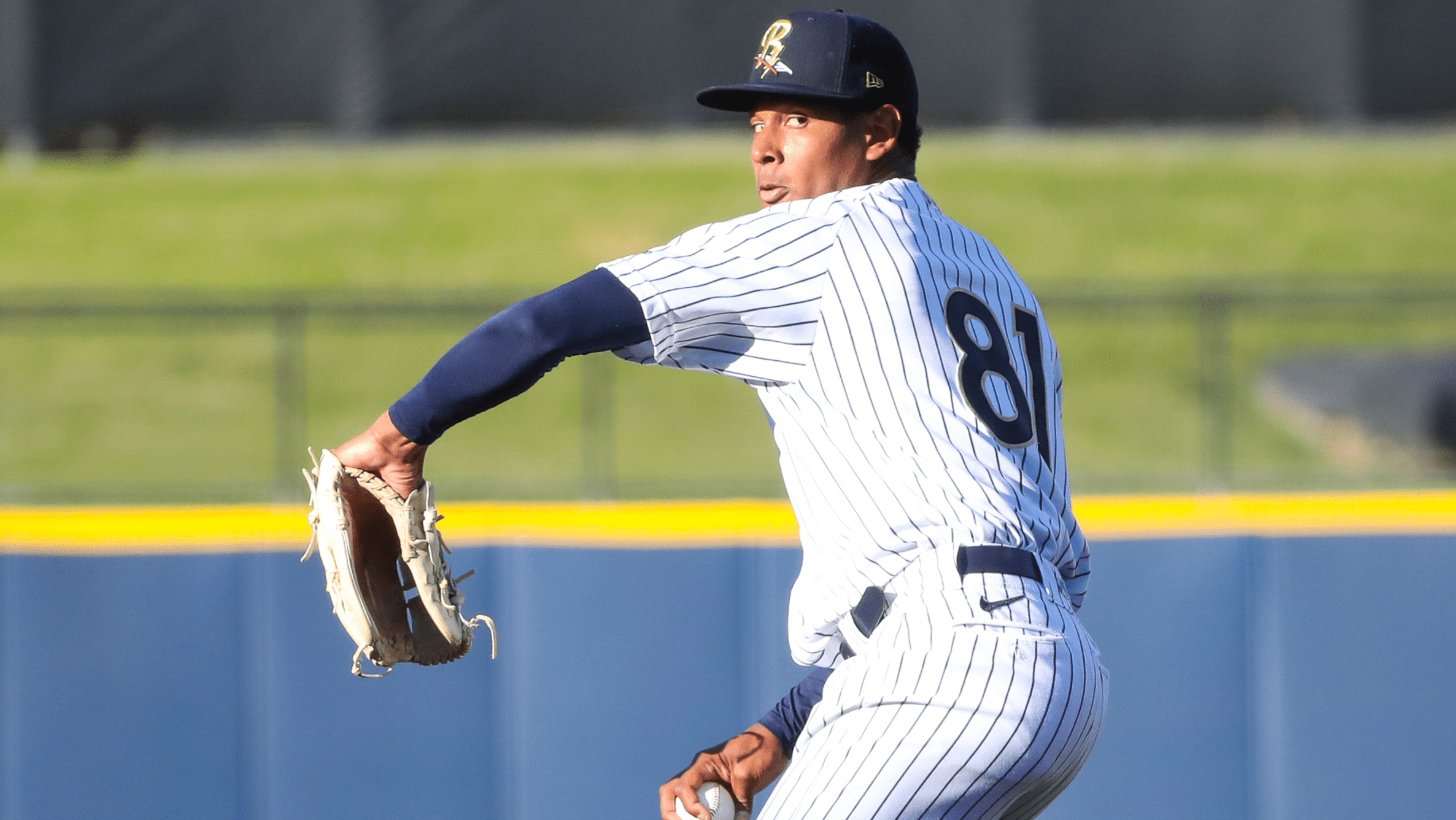 (Tim Dougherty)
BOX SCORE | SWB 5, WOR 2 The Scranton/Wilkes-Barre RailRiders topped the Worcester Red Sox 5-2 on Friday night. The RailRiders hit another three homers totaling 85, the most in Minor League Baseball. After a scoreless first frame from both sides, Worcester struck first with Bobby Dalbec hitting a solo
The Scranton/Wilkes-Barre RailRiders topped the Worcester Red Sox 5-2 on Friday night. The RailRiders hit another three homers totaling 85, the most in Minor League Baseball.
After a scoreless first frame from both sides, Worcester struck first with Bobby Dalbec hitting a solo homer in the top of the second inning.
After Franchy Cordero drew a walk, Billy McKinney would step to the plate with two outs and send the ball over the right field wall for a two-run homer. In the bottom of fourth, Scranton Wilkes-Barre led. 2-1.
Big Barrel Billy 💪

It's a two-run blast 374 ft. from Billy McKinney to put SWB ahead, 2-1! #EverythingMajor #RepBX pic.twitter.com/pCWTerCkKP

— SWB RailRiders (@swbrailriders) May 26, 2023
David Hamilton led the top of the fifth off with a base hit for Worcester and would later come around on an RBI single from Niko Goodrum knotting the game up at 2.
After a walk to major league rehabber Josh Donaldson, a single from Oswald Peraza and another walk to Kole Calhoun, the bases were loaded. Andrés Chapparo tipped the lead back in favor of the Railriders with an RBI sacrifice fly making it 3-2 at the end of five.
DJ Snelten fanned back-to-back in the top of the eighth with two on to stifle a potential rally.
Then, Jesus Bastidas and Elijah Dunham left no doubt hitting back-to-back jacks in the eighth. Bastidas started the party hitting his fifth home run of the season. Dunham joined him with his third home run of the season giving Scranton Wilkes-Barre a 5-2 lead heading into the bottom of the ninth.
Snelten would sit Worcester down 1-2-3 to close the game out.
Jhony Brito (W, 1-0) finished the contest going five innings, giving up six hits and two runs, one earned while striking out six WooSox batters. Deivi Garcia was stellar in relief, putting in two scoreless innings of work while striking out five of eight batters faced. DJ Snelten (S, 2) finished his evening going two frames without allowing a run and striking out four.
Hey, Brito 👋#EverythingMajor #RepBX pic.twitter.com/ghawRMv7fn

— SWB RailRiders (@swbrailriders) May 26, 2023
Chris Murphy (L, 1-3) went 4.1 innings with three hits and three runs allowed while walking four and striking out six. Oddanier Mosqueda went a third of an inning, walking two and allowing no runs. Taylor Broadway allowed no runs and just a hit in 1.1 innings of work. Andrew Politi would go two innings giving up three runs on two hits.
Saturday is Military Appreciation Day at PNC Field; first pitch is scheduled for 4:05 PM.