Tough Battle: RailRiders Fall to WooSox in Opener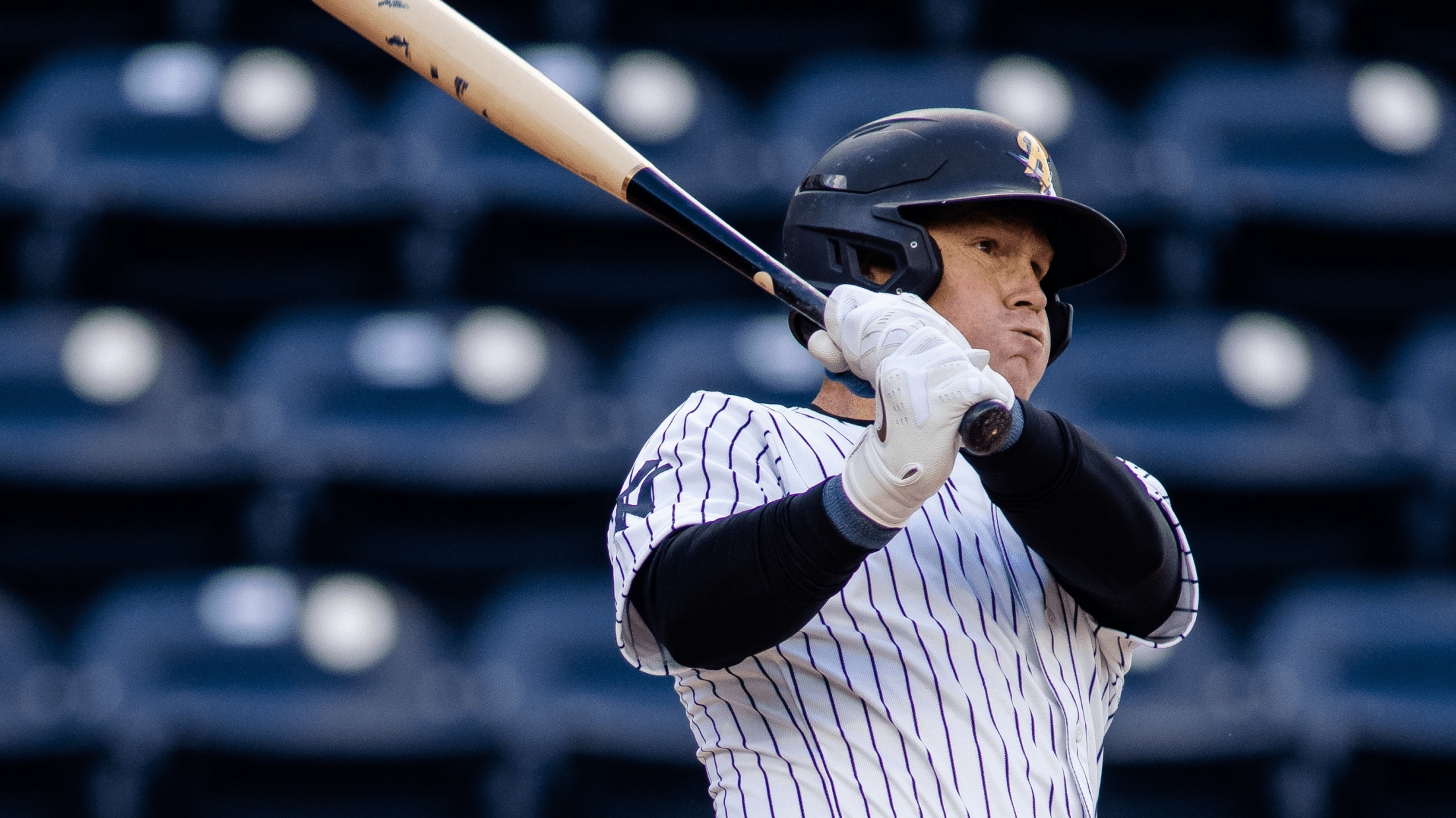 Kole Calhoun went 1-for-2 with a walk, a run scored and a run batted in Tuesday. (Todd Hiller)
BOX SCORE | WOR 13, SWB 3 The Scranton/Wilkes-Barre RailRiders dropped 13-3 to the Worcester WooSox on Tuesday night. Estevan Florial hit his 10th home run of the season traveling 371 feet. David Hamilton led off the contest with a solo shot on the second pitch of the game. Florial
The Scranton/Wilkes-Barre RailRiders dropped 13-3 to the Worcester WooSox on Tuesday night. Estevan Florial hit his 10th home run of the season traveling 371 feet.
David Hamilton led off the contest with a solo shot on the second pitch of the game.
Florial immediately followed with one of his own in the bottom half to tie it up.
Flo's picking up right where he left off in Charlotte ... with a leadoff home run! 💪#EverythingMajor #RepBX pic.twitter.com/r8FpB9yK68

— SWB RailRiders (@swbrailriders) May 23, 2023
In the second, Worcester plated six runs on four hits, including three homers. Nick Sogard launched a three-run shot for his first of the season. Then Hamilton recorded his second of the game and Niko Goodrum went back-to-back.
The RailRiders were able to plate one off the bat of Carlos Narvaez to send in Kole Calhoun. The WooSox led 7-2.
Worcester tacked one on in the fourth with a homer from Goodrum, his second of the game.
Scranton/Wilkes-Barre chipped away with one more in the sixth. Calhoun was hit by a pitch and raced home on Rodolfo Duran's RBI single.
In the seventh, Worcester made it 10-3. Wilyer Abreu tripled and was able to score on a wild pitch. Bobby Dalbec singled to reach and touched home on Daniel Palka's two-bagger.
The visiting team added three more in the top of the ninth. Ryan Fitzgerald scorched a double into left to send in Jorge Alfaro from first. A two run shot off the bat of Palka made it 13-3.
Will Warren (L, 1-1) got the start going just an inning and a third. He allowed five runs, four earned, on three home runs. He struck out three. Barrett Loseke took over and tossed 1.1 frames of his own. He snapped his twelve inning scoreless streak with two runs, one earned. Michael Gomez and DJ Snelten each pitched two of their own. Aaron McGarity threw a 1-2-3 eighth, but let up 3 runs in the ninth.
Matt Dermody (W, 2-1) pitched a career-high 7.0 innings with a career-high 11 strikeouts. He allowed three runs on seven hits. Jake Faria and Kaleb Ort each threw a clean inning to end the contest.
The RailRiders take on the WooSox on Wednesday morning for a school day game. Lefty Tanner Tully is scheduled for the first pitch at 11:05 AM.