Tully Tough: RailRiders Win Opener at Iron Pigs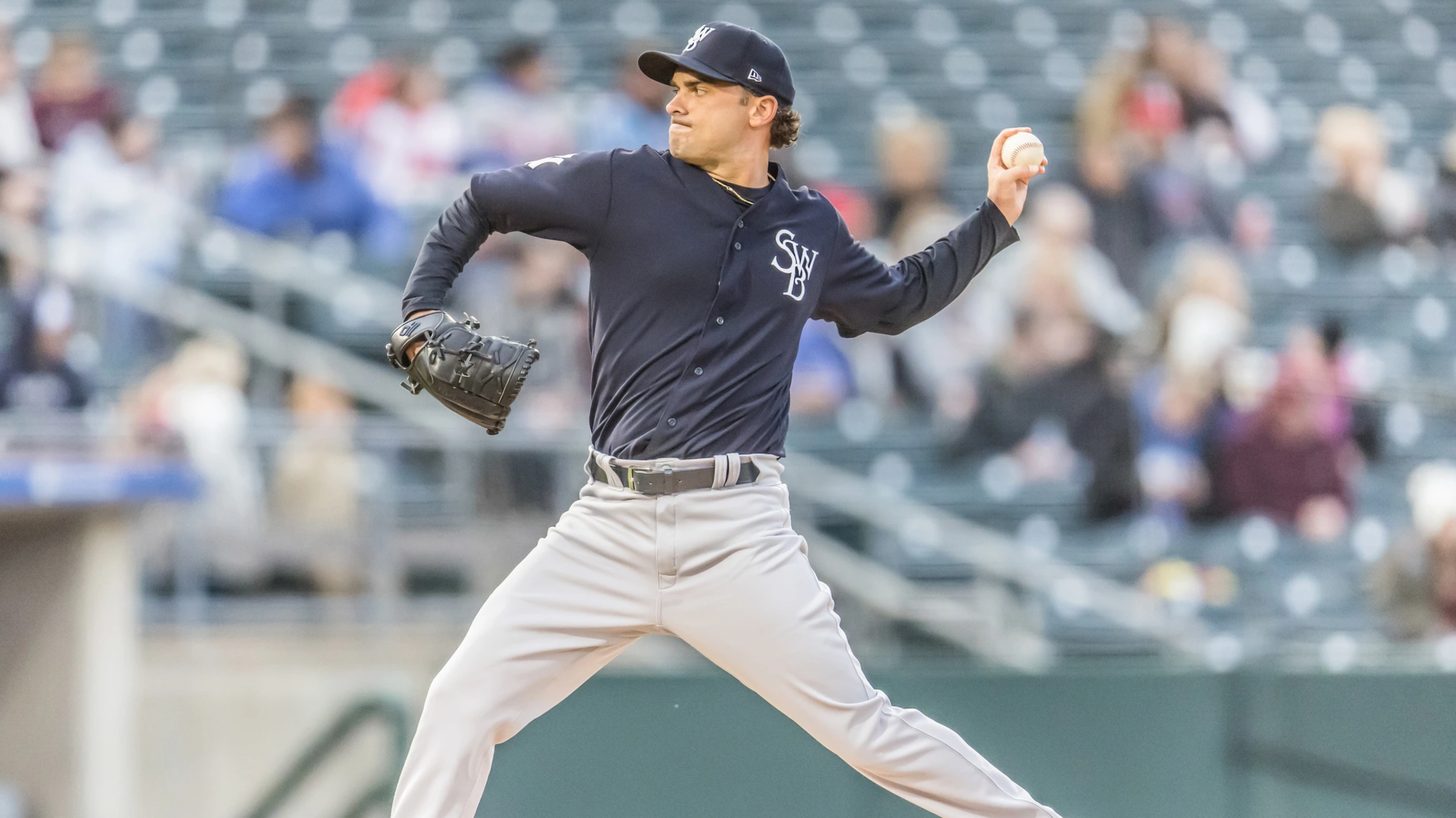 Tanner Tully struck out nine as the RailRiders bested the WooSox 4-1 Wednesday. (Cheryl Pursell)
BOX SCORE | SWB LHV The Scranton/Wilkes-Barre RailRiders topped the Lehigh Valley Iron Pigs 4-1 in the opening contest. Tanner Tully impressed in his quality start, allowing just one run in six frames. Oswald Perazasmacked his seventh home run of the season. The RailRiders got on the board early in
The Scranton/Wilkes-Barre RailRiders topped the Lehigh Valley Iron Pigs 4-1 in the opening contest. Tanner Tully impressed in his quality start, allowing just one run in six frames. Oswald Perazasmacked his seventh home run of the season.
The RailRiders got on the board early in the first inning. Peraza smoked a ball down the left field line for the first run of the game. Andres Chaparro doubled to reach and came home on Kole Calhoun's single. SWB led 2-0.
Atta boy, Oswald! 👏

Oswald Peraza launches a solo home run 398 ft. for his fourth home run in six games! #EverythingMajor #RepBX pic.twitter.com/Jyhz8ZSRrE

— SWB RailRiders (@swbrailriders) May 30, 2023
In the next frame, Carlos Narvaez led off with a base hit. Then, Jamie Westbrook's double put two in scoring position. Jesus Bastidas notched an RBI single to bring home Narvaez. A sacrifice fly off the bat of Estevan Florial drove in Westbrook for a 4-0 advantage.
For the Iron Pigs, Jhailyn Ortiz recorded their only run of the contest with a solo shot in the second.
Tanner Tully (W, 5-1) tossed a quality start letting up just one earned run in six frames. It was his longest outing of the season, issuing no walks and garnering five strikeouts. Michael Feliz, in his RailRiders debut, recorded two outs in the seventh, but left with the bases loaded. Nick Ramirez recorded a strikeout to get out of the frame scoreless. He held the opposition at bay in the eighth. Greg Weissert (S, 5) finished off the ninth with a pair of strikeouts.
Michael Plassmeyer got the start going just three innings. He allowed four runs on seven hits with three strikeouts. Jeremy Walker tossed two clean frames. Jace Vines made his Iron Pigs debut with a scoreless inning. Jake Jewell allowed just two hits in his two innings of work. Jakob Hernandez faced the minimum in the ninth.
The RailRiders take on the IronPigs tomorrow at 6:45 PM. Righty Mitch Spence is set to take on southpaw Bailey Falter in the contest.