Scott Bailes rejoins Cardinals Front Office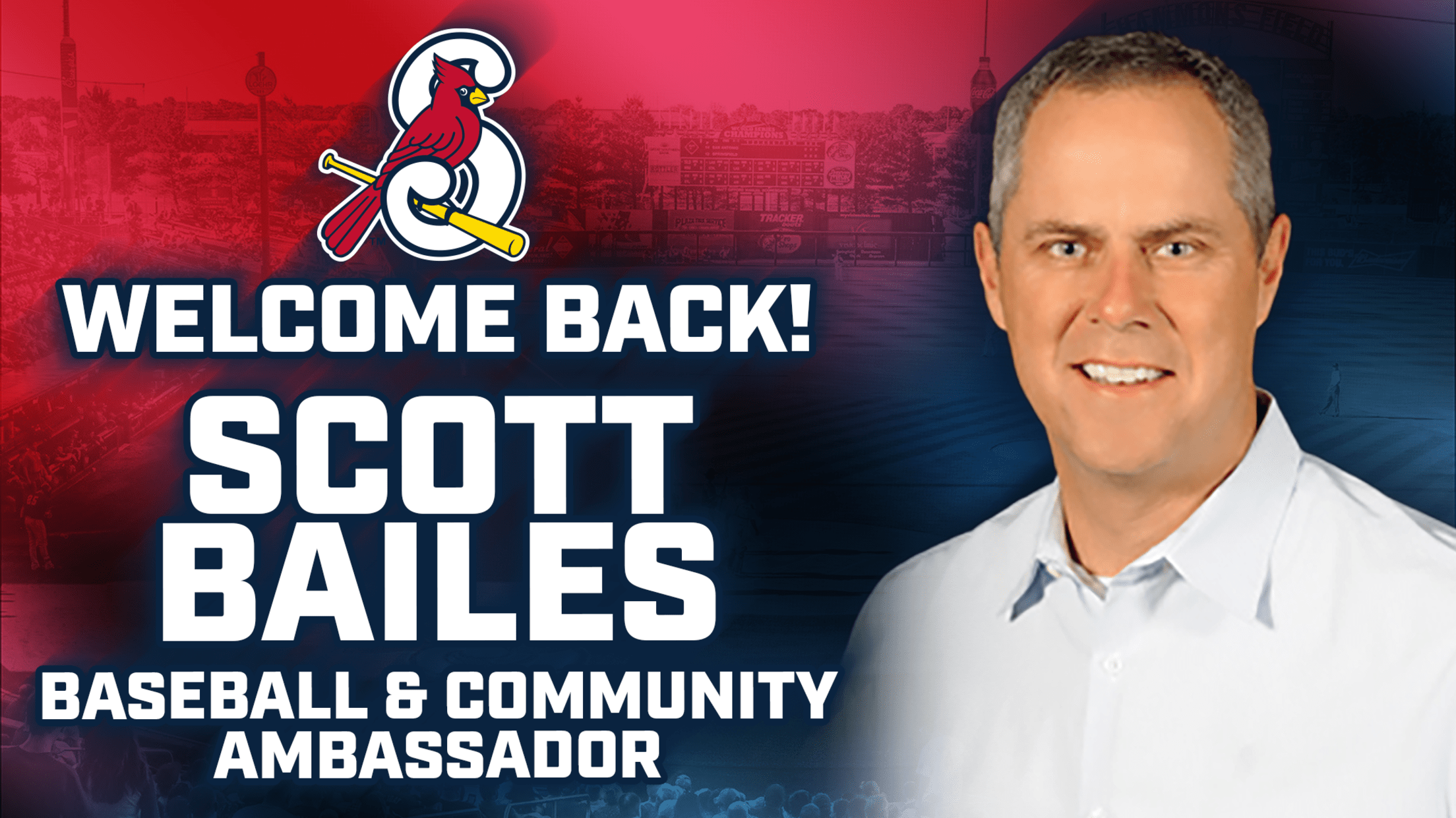 March 8, 2023 Springfield, MO - The Springfield Cardinals are excited to announce that former Major League pitcher, former Missouri State Bear and former Cardinals staff member Scott Bailes is rejoining the Springfield Front Office. Bailes's addition to the Cardinals Front Office follows the City of Springfield's announcement of their
March 8, 2023
Springfield, MO - The Springfield Cardinals are excited to announce that former Major League pitcher, former Missouri State Bear and former Cardinals staff member Scott Bailes is rejoining the Springfield Front Office.
Bailes's addition to the Cardinals Front Office follows the City of Springfield's announcement of their agreement to purchase Hammons Field. Starting on March 17, Bailes will serve as the Cardinals' Baseball and Community Ambassador, adding invaluable expertise to the Front Office as the organization enters an exciting new era of growth and change at Hammons Field and throughout the community. In this role, he will be primarily responsible for growing the Cardinals brand through special events, corporate hospitality and partnerships.
"We are incredibly excited to welcome Scott back to our Front Office family," said Springfield Cardinals Vice President / General Manager Dan Reiter. "Scott is a tremendous advocate for our organization and our community as a whole, and he is the perfect person to join our team as we get ready for the exciting next frontier of Springfield Cardinals Baseball and family entertainment at Hammons Field."
A native of Springfield and graduate of Parkview High School and Missouri State University, Bailes has been an integral part of the southwest Missouri community throughout his life. He was drafted by the Pittsburgh Pirates in 1982, sparking a nine-year playing career in Major League Baseball during which he totaled 351 strikeouts and 39 wins across 343 career appearances.
Bailes's playing career closed in 1998 with the Texas Rangers, but his involvement in professional baseball continued through his roles as a broadcaster for the Cleveland Indians and Guardians, a television broadcaster for the Springfield Cardinals since the inaugural season in 2005 and a member of the Cardinals Front Office from 2010-2017. Most recently, Bailes was the General Manager at Ballparks of America in Branson.
"Ballparks of America's ownership group appreciates everything Scott has done over the past three years to build an experience in Branson that is an asset to the national baseball community," said Ballparks of America Owner Paul Satterwhite. "He has worked hard to build a leadership team that is ready to take the reins and take Ballparks of America to the next level. His legacy will be both the experiences he helped create for 15,000+ players and their families over the past three years and the lifetime memories that will be created at Ballparks for years to come. We have no doubt that he will continue to do great things as an ambassador for the Cardinals."
Bailes's impact has expanded beyond the ballpark, as he has served on the Springfield City Council, the Springfield-Greene County Park Board, the Champion Athletes of the Ozarks Board, the Branson Convention and Visitors Bureau Board of Directors and more. He and his wife JoAnne reside in Springfield and have three daughters - Alli, Tara and Mandy - as well as two granddaughters - Maren and Leoni.