Tampa troubles – Tarpons dropped by Marauders, 7-3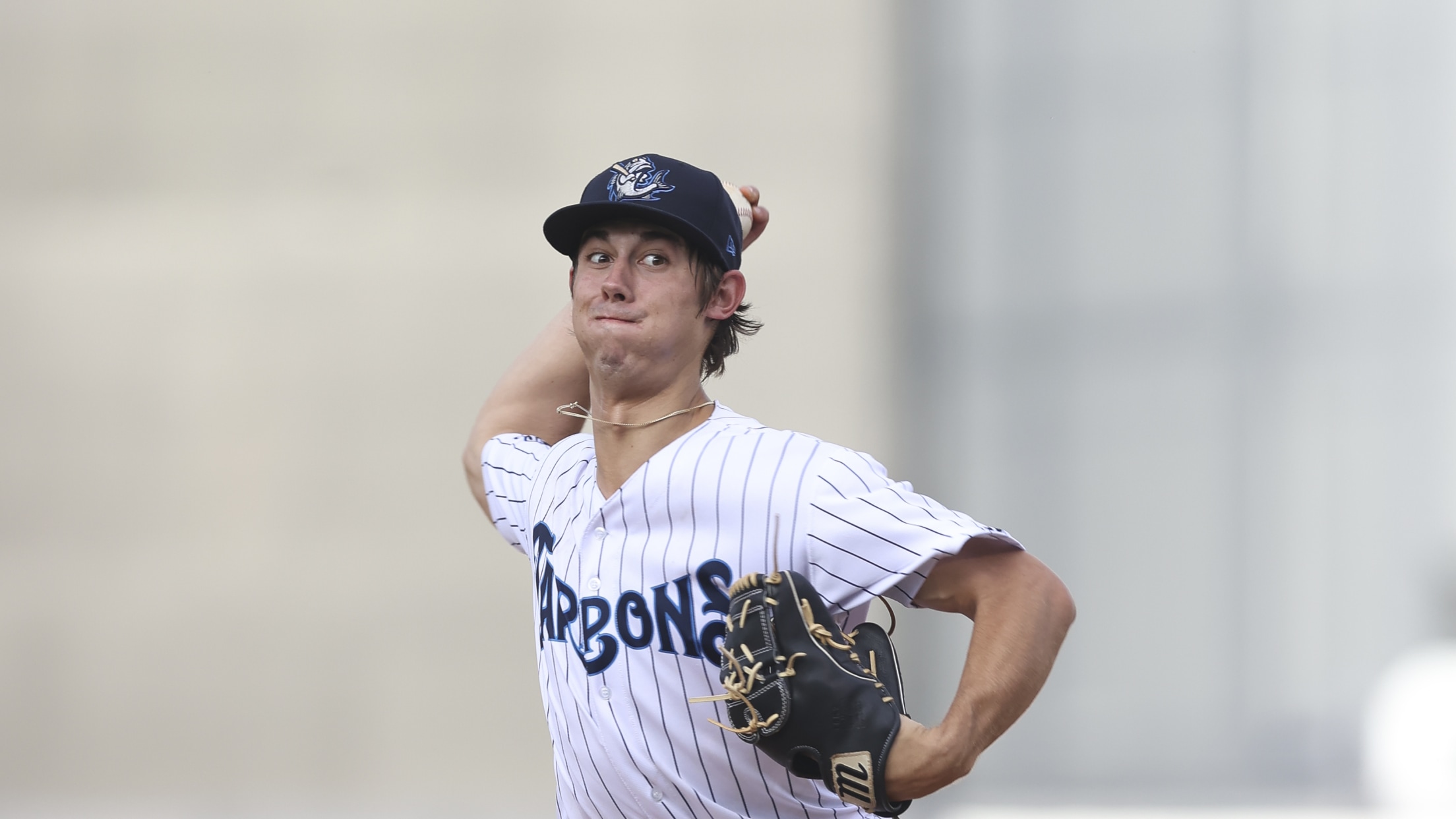 RHP Sean Hermann delivers the pitch Wednesday evening at GMS Field. (Mark LoMoglio)
TAMPA, Fla. – The Tampa Tarpons (24-18) are losing ground and running out of time with less than a month left to go. Wednesday's contest was a tough pill to swallow as the Tarpons fell to the Bradenton Marauders (29-15) at George M. Steinbrenner Field, 7-3. Bradenton broke the game
TAMPA, Fla. – The Tampa Tarpons (24-18) are losing ground and running out of time with less than a month left to go.
Wednesday's contest was a tough pill to swallow as the Tarpons fell to the Bradenton Marauders (29-15) at George M. Steinbrenner Field, 7-3. Bradenton broke the game wide open with four runs in the seventh to continue Tampa's slide. The Marauders now sit four games ahead of Tampa for first place in the FSL West Division, tightening their grip on that coveted last playoff spot.
RHP Sean Hermann toed the rubber for Tampa for his fourth Single-A start of the season. Hermann has been a solid addition to the Tarpons' rotation thus far – crafting a 1.76 ERA through his first three appearances since arriving from the FCL Yankees. Through five innings, the young right-hander surrendered three runs over seven hits and two walks.
Tsung-Che Cheng greeted Hermann immediately in the first by driving a leadoff homer that just cleared the fence in right field.
The Tarpons responded in the bottom of the third inning, starting with CF Spencer Jones who continues to demonstrate his deceptive speed. The newly minted Tampa centerfielder legged out a chopper to shortstop, then swiped second base with ease. With two outs and Jones at third, 3B Marcos Cabrera ripped an RBI-single up the middle past the diving Norkis Marcos to knot things up at one apiece.
It did not take very long for Bradenton to snatch the lead back. Wyatt Hendrie singled on a ground ball to RF Raimfer Salinas, followed by Brenden Dixon who served Hermann's 2-2 pitch into the right field seats for a two-run homer.
Tampa struck right back in the bottom half of the fourth. LF Tayler Aguilar led off the inning by splitting the gap in right-center for a double. 1B Ben Rice dropped a bloop single over the head of Deivis Nadal in short left to put runners on the corners with no outs. Bradenton starter Carlos Jimenez induced DH Christopher Familia to roll into a double play, but the twin killing did plate Aguilar to bring Tampa within one. Salinas rounded out the frame by uncorking an absolute moonshot to left field to tie the game, 3-3.
LHP Ryan Anderson (2-7) took over for Hermann in the sixth and finished the inning with no harm done.
The top of the seventh was a completely different story as Anderson seemingly lost control of his pitches. The southpaw walked the first two batters he faced and then beaned the next two which plated the go-ahead run. Manager Rachel Balkovec had seen enough and called upon RHP Nick Paciorek to limit any further damage. Paciorek was unable to stop the bleeding and served up an RBI-single to Jack Brannigan which netted another two runs. Brenden Dixon added an additional insurance run with a liner that found open grass in right and the Marauders lead ballooned to 7-3.
The Tarpons were unable to muster any additional run support and fell to Bradenton for a second straight game. It marks Tampa's fifth loss in their last six games as they have watched their first-place lead evaporate.
Luckily for Tampa, they have a chance to gain some ground back tomorrow night when they host the Bradenton Marauders for game three of their six-game set. RHP Zach Messinger (0-7, 4.37 ERA) is slated to make Thursday's start, with first pitch scheduled for 6:30 EST.